Spend Your Summer in the Top 5 Cafes of Hue
These 5 following coffee shops will make your perfect Hue travel itinerary.
In Hue, there are many cafes that are creating their own beautiful and attractive space to attract visitors. Let's take a look at 5 must visit cafes in Hue for your summer holiday.
Giao Cafe
Address: Chi Lang, Phu Cat
Opening time: 7-21 pm
Price: VND 20,000 ($0.85)- ($1.71) 40,000 VND
This cafe has a classic style, which is reflected in the decoration with pendulum clock, old-fashioned wooden tables and chairs. It has an open space with windows and receives natural sunlight. It has two indoor and outdoor spaces for diners to order. The shop is well known for its unique salted cream coffee.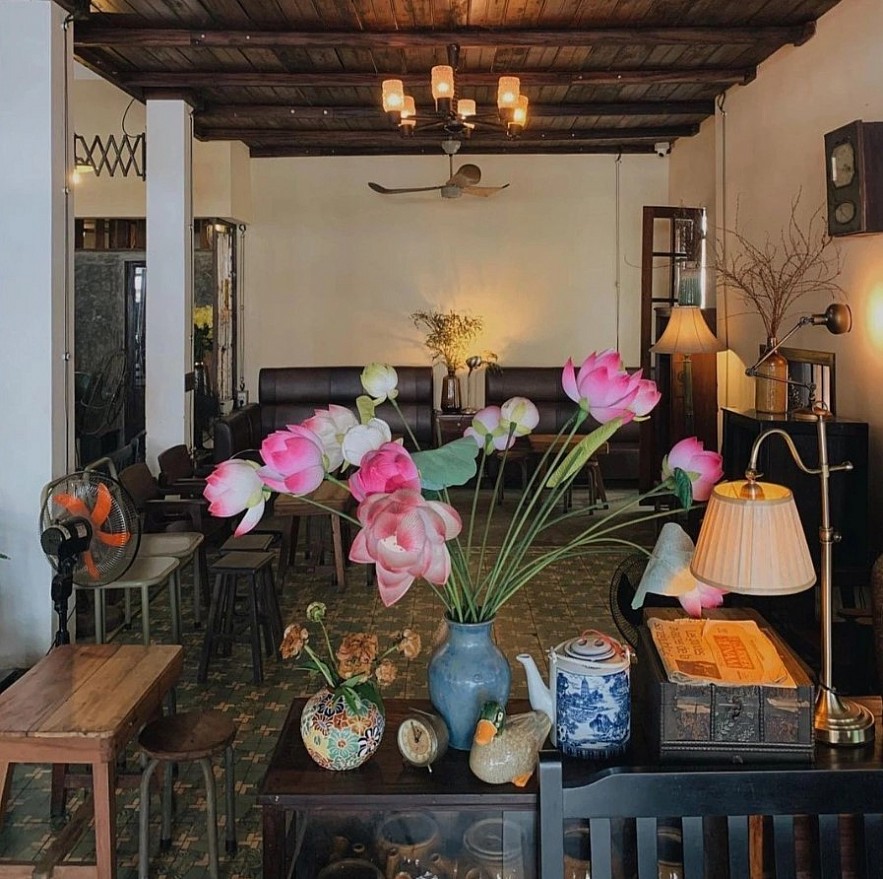 Photo: caibungdoi.
The shop is located on the main road, it is easy to find. It has wide frontage, comfortable seats. It's suitable for large groups. In the house there are many private seats for 2 people.
The shop has many large windows, receiving natural sunlight. It has classic, rustic design with deep tones. Another benefit is cheap drinks, the most favorable one is coffee with salt cream for VND 29,000 ($1.24).
It is noted that this coffee shop is usually crowded after 9:30. You should visit early that time to enjoy the cool morning and choose a suitable seat.
Rating: 4/5
Thanh Cafe
Address: Van Cao, Xuan Phu
Opening time: 6:30am - 10:00pm
Price: From VND19,000 ($0.81)
Another choice for visitors in Hue city center is Thanh Cafe. The small shop is located on Van Cao Street, and divided into two main compartments including indoor and outdoor areas. The space also has a classic, rustic style with the main brown tone, cement tile floor and wooden ceiling.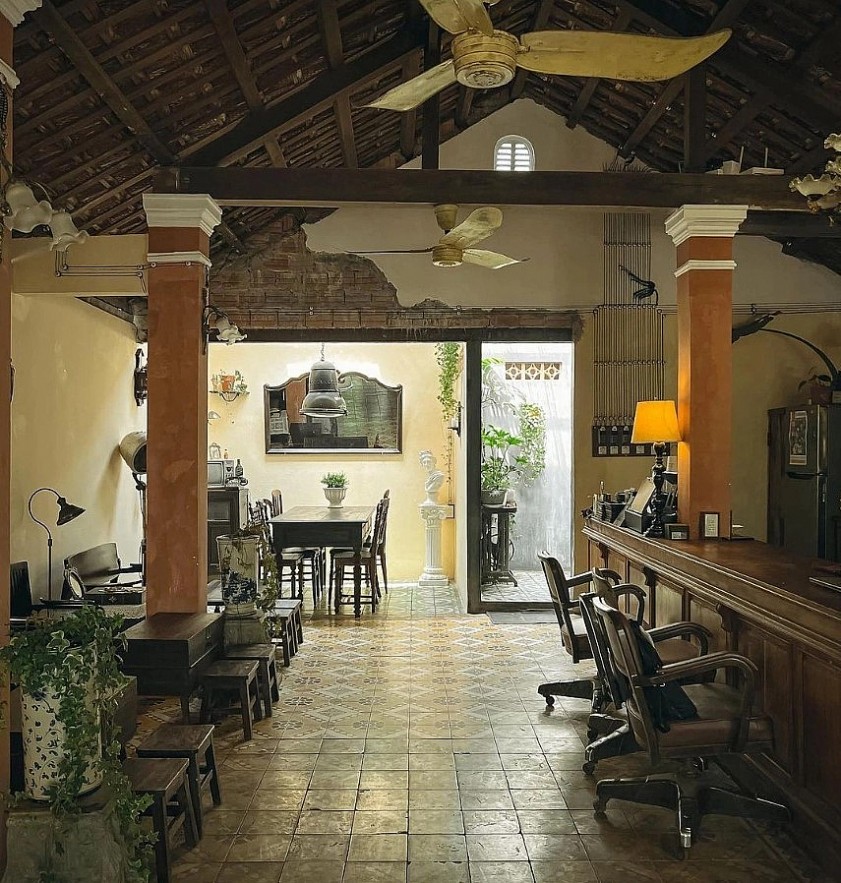 Photo: _thanhcafe.hue.
The restaurant is centrally located, easy to find. Some notes for visitors include:
- Large area, with open outdoor space. The outdoor area does not pay much attention to decoration, only wooden tables and chairs, surrounded by trees. The restaurant feels slow and quiet.
- The staff is enthusiastic, the drinks are made quickly.
- The price of drinks is cheap compared to the common ground of coffee shops in Hue.
- Because it is an open space, the bar allows guests to smoke in both indoor and outdoor areas. Diners who do not like the smell of tobacco should consider.
Rating: 3/5
Mat Biec Cafe
Address: Bao Vinh Old Town
Opening time: 6-22h
Price: VND20,000 ($0.85)-VND50,000 ($2.14)
Located in Bao Vinh old town, this cafe has been a tourist attraction in recent years. The cafe is inspired by the movie of the same name directed by Victor Vu. Before becoming the filming location in the famous movie above, this place used to be a popular cafe. After the movie was shown, the owner decided to change the name of it.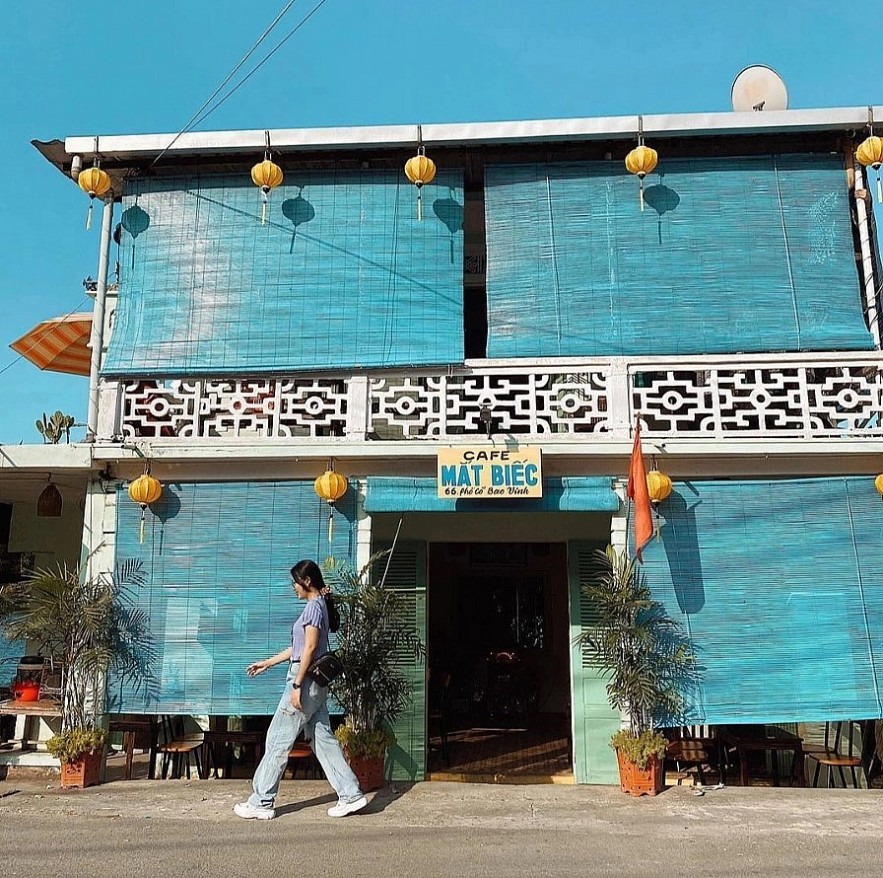 Photo: _mmily_myli.
Some notes for visitors include:
- The space inside Mat Biec cafe is kept as original as Ha Lan character's home scene in the movie.
- The interior of the shop is decorated with nostalgia for the old days with rustic wooden tables and chairs on the tiled floor with vintage motifs. The restaurant has many beautiful photo angles.
- The drink menu of the bar is quite simple, including tea and coffee with affordable prices.
- The space is a bit small, there are not enough seats if you go in a large group.
- Tourists often take pictures in front of the shop, so it's a bit noisy. Visitors who prefer quiet bars should consider.
Rating: 2/5
Tron Cafe
Address: Kiet 21, Le Quy Don
Opening time: 7:30am - 12pm
Price: VND 35,000 ($1.50) - VND 65,000 ($2.79)
This place is a good destination for visitors who like open space cafes, lots of trees. It is like a garden covered with green trees, hidden deep in a small alley. As the name suggests, the shop is truly a place for those who are looking for a place to hide.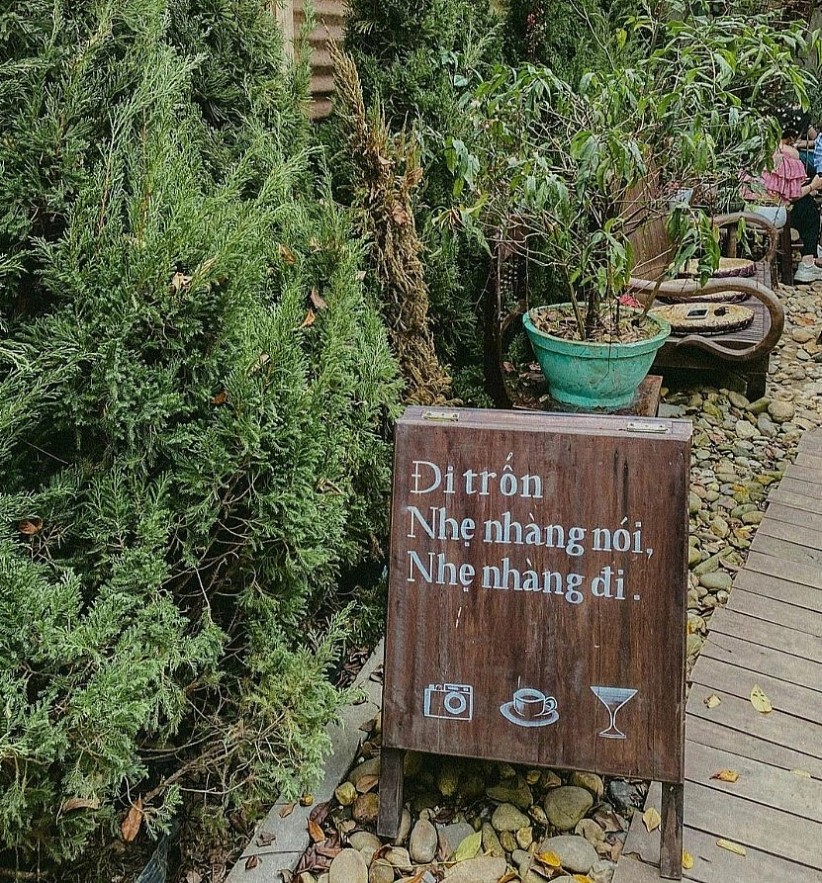 Photo: _gain_78.
Some notes for visitors include:
- The coffee shop is located in a small alley but easy to find.
- Small path, paved with gravel around, poetic space with green trees.
- The cafe has a large yard, suitable for sitting and chatting with friends. The area is quite hot when sitting at noon or early afternoon despite trees.
- The indoor space is opposite to the green area, designed like a pub with yellowish light and a bit dark.
- In the evening, the bar serves alcoholic beverages.
- It is usually crowded in the afternoon and evening.
Rating: 4/5
Tan Cafe
Address: 3 branches
Opening time: 6:30-22:00
Price: VND 20,000 ($0.85)- VND 40,000 ($1.71)
Tan is an easy one for you to choose because it has 3 branches. The whole place has an industrial style. The space at these coffee shops is like a giant factory with the main gray-brown tone.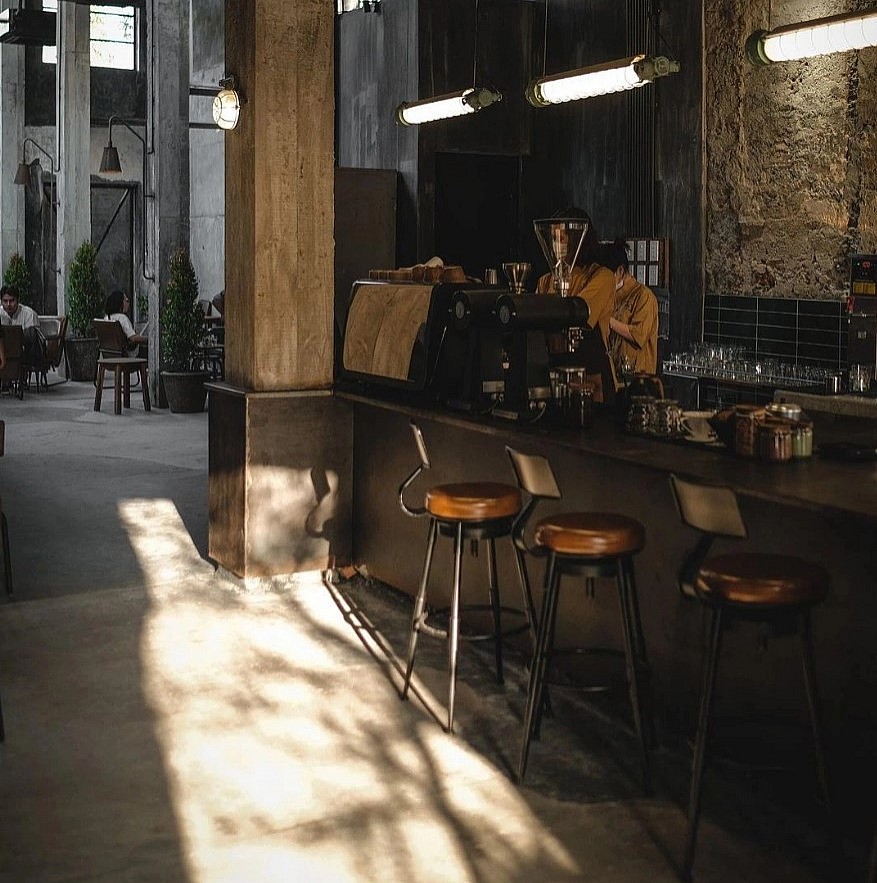 Photo: _tan.tphue.
Some notes for visitors include:
- The restaurant has a large space, lots of light. Seating is far away so it creates a sense of privacy.
- All branches are centrally located, easy to find.
- All 3 shops are often crowded during peak hours. However, they are large and have many seats so you won't feel so noisy.
- Mixed coffees are a plus in the drink menu.
- Fast, professional service bartenders.
Rating: 3.5/5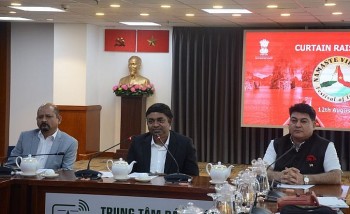 Handbook
The First Namaste Vietnam Fest will be held to mark 75 years of Indian Independence and the 50th anniversary of the establishment of Vietnam-India diplomatic ties (1972 – 2022).