Visiting Cai Rang floating market
Cai Rang floating market is a long-lasting cultural trait of the Mekong Delta Can Tho province. The market sells a variety of specialties in the region. In 2006, it was recognized as a national intangible cultural heritage by the Ministry of Culture, Sports and Tourism.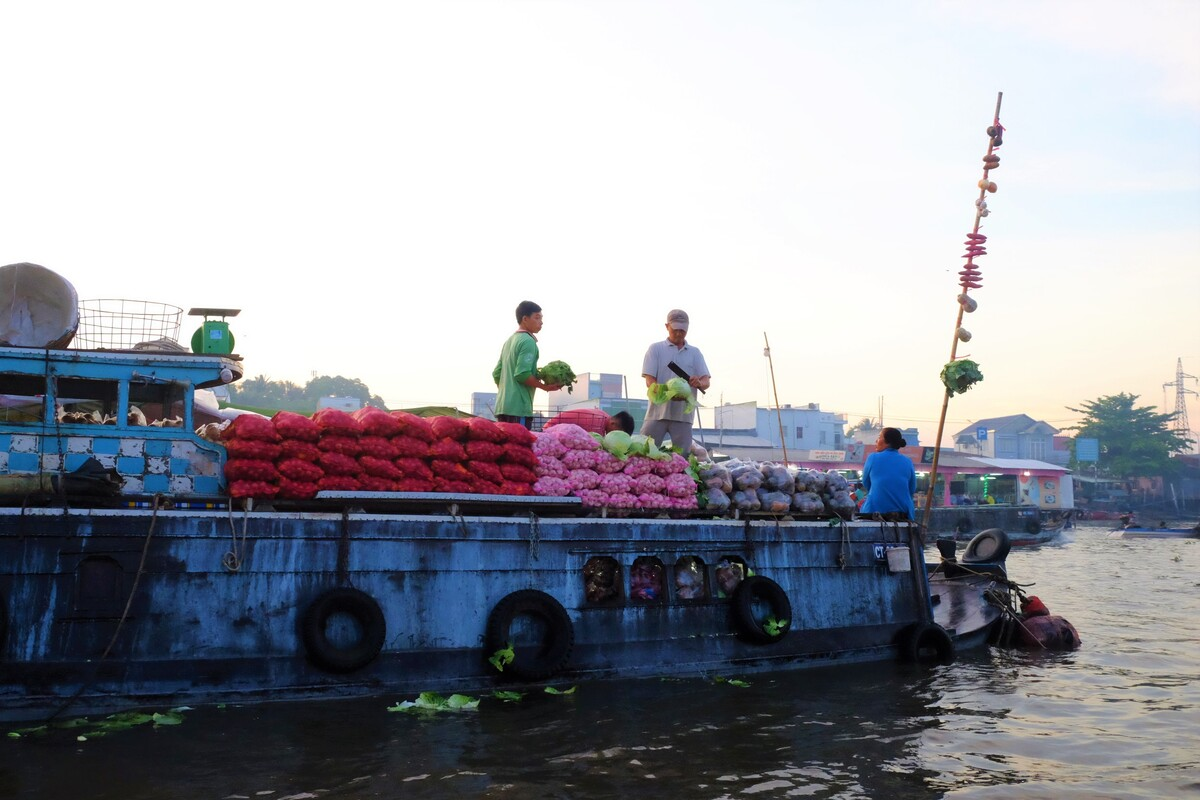 Photo: VNExpress
5 to 6.30 is the most crowded time in Cai Rang floating market when hundreds of boats clog the waterway. Tourists can savor a bowl of Pho or Hu Tieu while visiting around the market. The items here are reasonably priced and whether you are a local resident or a tourist, the price remains the same.
Visiting Thai Duong stone clock in Bac Lieu
Thai Duong stone clock is an interesting destination that you shouldn't miss when traveling to Bac Lieu. It was built in 1913 by the first Vietnamese engineer, Luu Van Lang, VNExpress reported.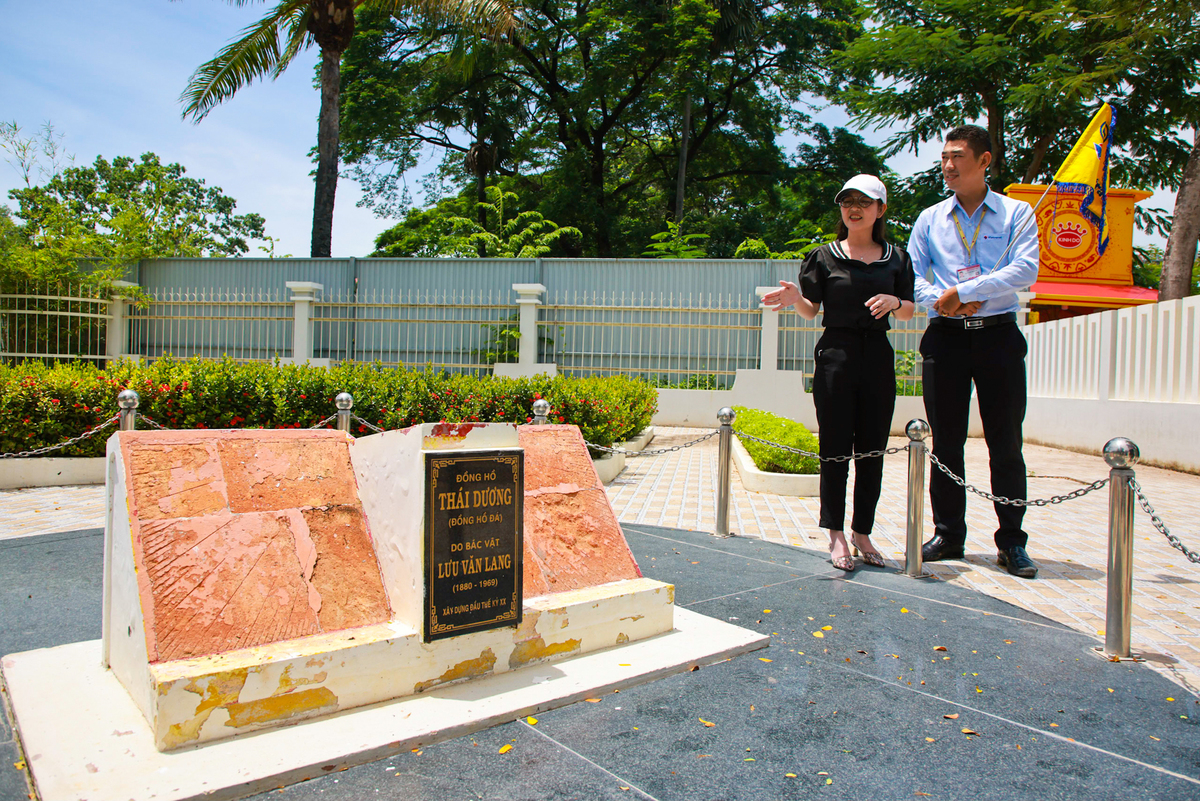 Photo: VNExpress
Thai Duong is the oldest stone clock in Vietnam and the second in the world. After more than 100 years, the clock still works well by basing on the fact that the sun directly shines on the rock and divides it into two distinct bright and dark areas. Its deviation from conventional clocks today is only 5-7 minutes.
Visiting Prince of Bac Lieu's House
For those who want to explore the history, Bac Lieu's House is truly an ideal place. The house, designed by a French architect, was the mightiest mansion in the Western region at that time.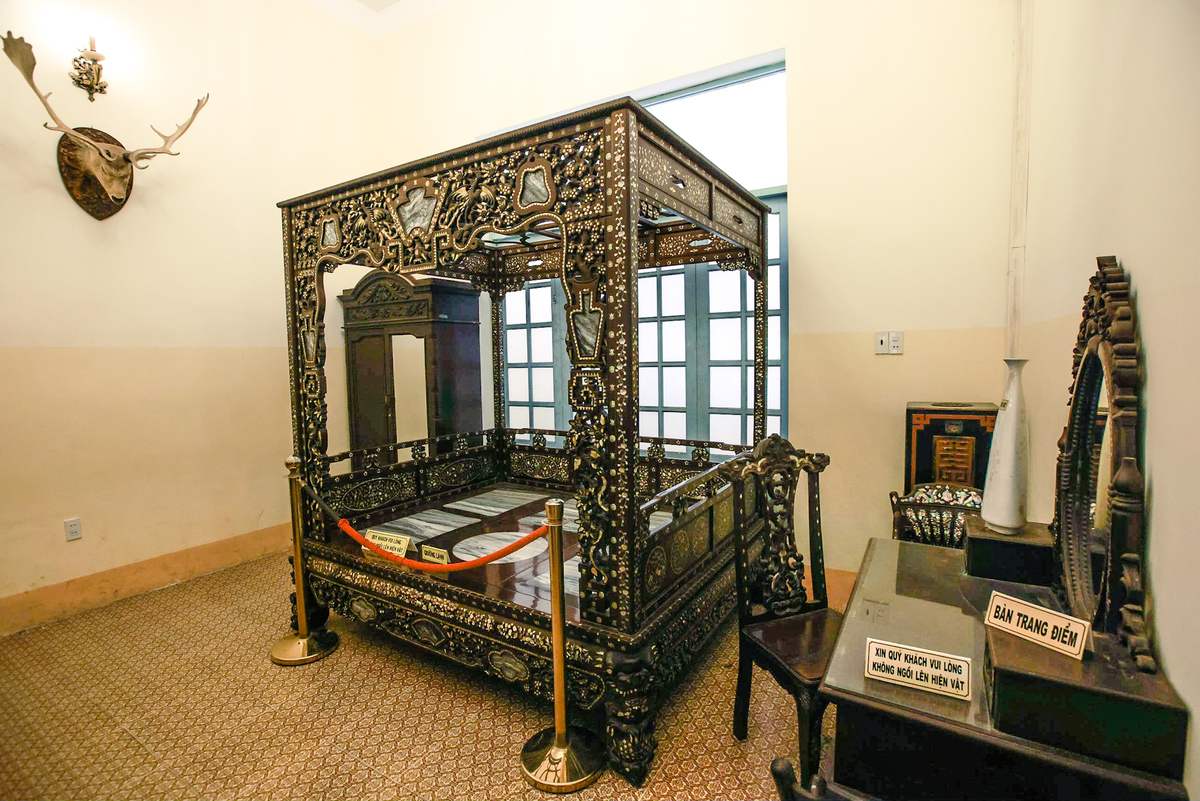 Photo: VNExpress
Tran Trinh Huy, the house's owner, was the son of Tran Trinh Trach, an affluent man who was the largest landlord in the province in the early 20th century. Huy was said to be a dandy with a reckless lifestyle and spending habits.
The house is a combination of European architecture and traditional Vietnamese ones. Most of its construction materials were brought from Paris.
Visiting Bac Lieu wind farm
Not only a symbol of the clean energy industry of the country, but Bac Lieu wind farm is also a hot check-in place for many avid travelers.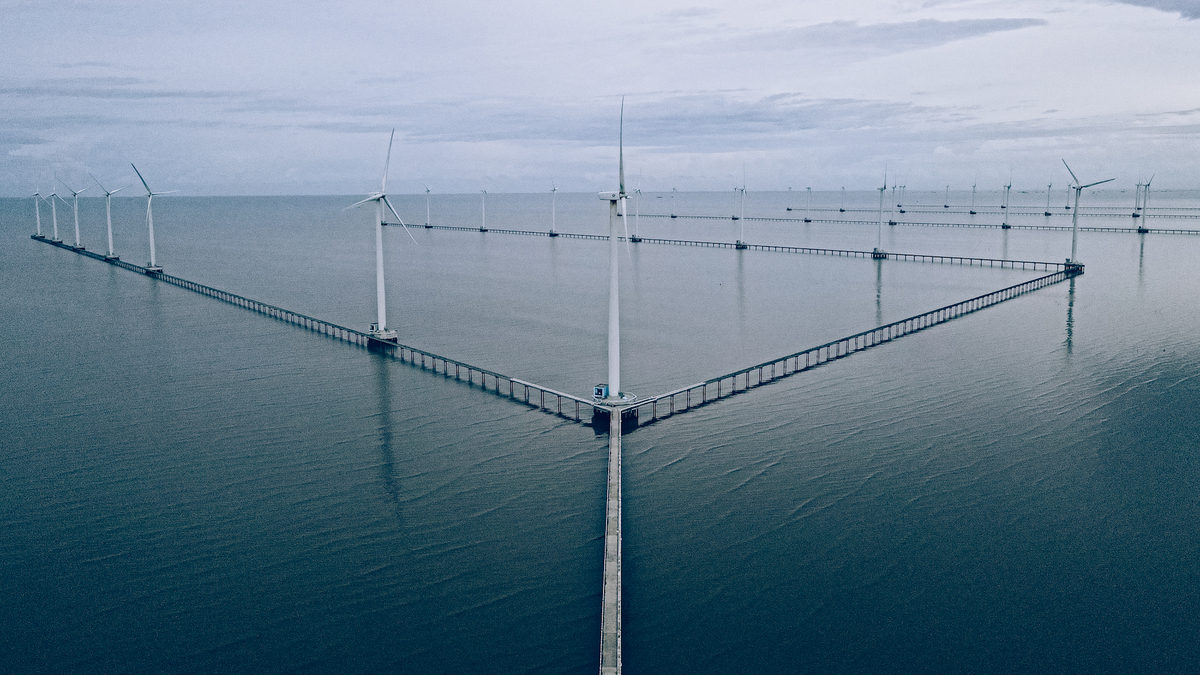 Photo: VNExpress
The scenery at Bac Lieu wind farm is as spectacular as that in European countries with giant wind turbines 80 m in height majestically stand amidst the blue sky. With spending only VND30000 (US$1.3), tourists can freely take photos. Sunset is considered the best time to admire the wind farm.
Visiting Dat Mui, Nam Can (Ca Mau)
Dat Mui, the southernmost point of the S-shaped country, is home to the world's second-largest mangrove forest. Coming here, tourists will have the chance to experience a boat tour weaving mangrove forest, relish the fresh air, and discover diverse ecosystems.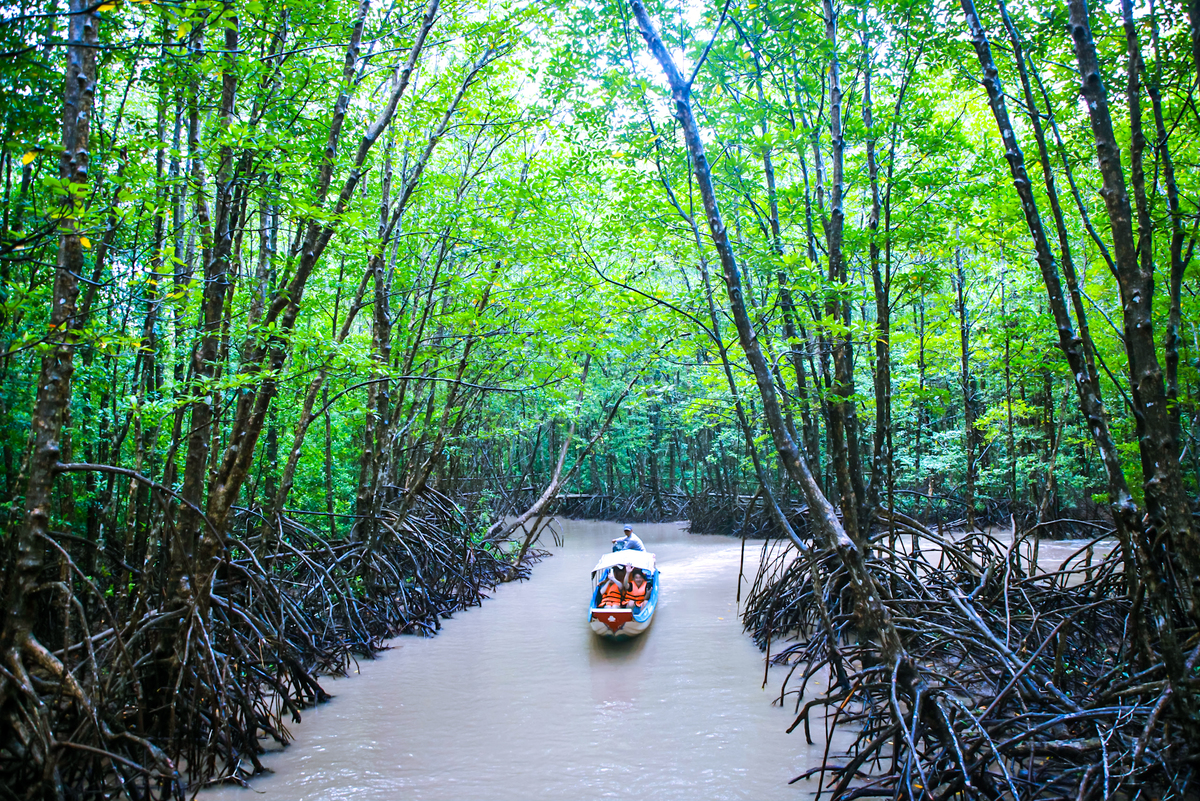 Photo: VNExpress
Hoang Hon Community Tourism Area, a famous tourist site in Dat Mui, offers tourists scrumptious specialties such as clams, oysters, crabs, etc. Besides, going on monkey bridge and wearing ao ba ba (a traditional costume of western people) are also interesting experiences.
Spoon-feeding fish in Con Son (Can Tho)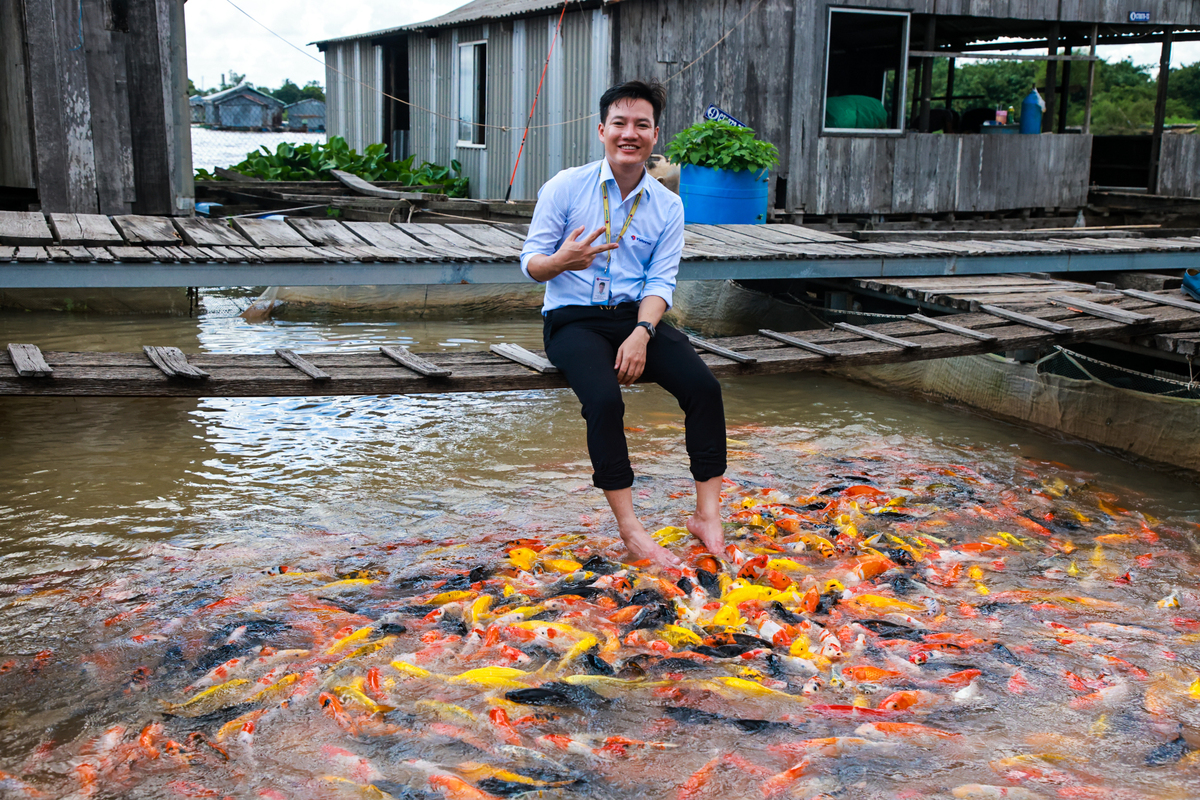 Photo: VNExpress
Visiting Bay Bon fish pond in Con Son, visitors can know more about the unique fish-raising model here. The locals raise all kinds of freshwater fish and even rare species, with each weighing up to 10 kg.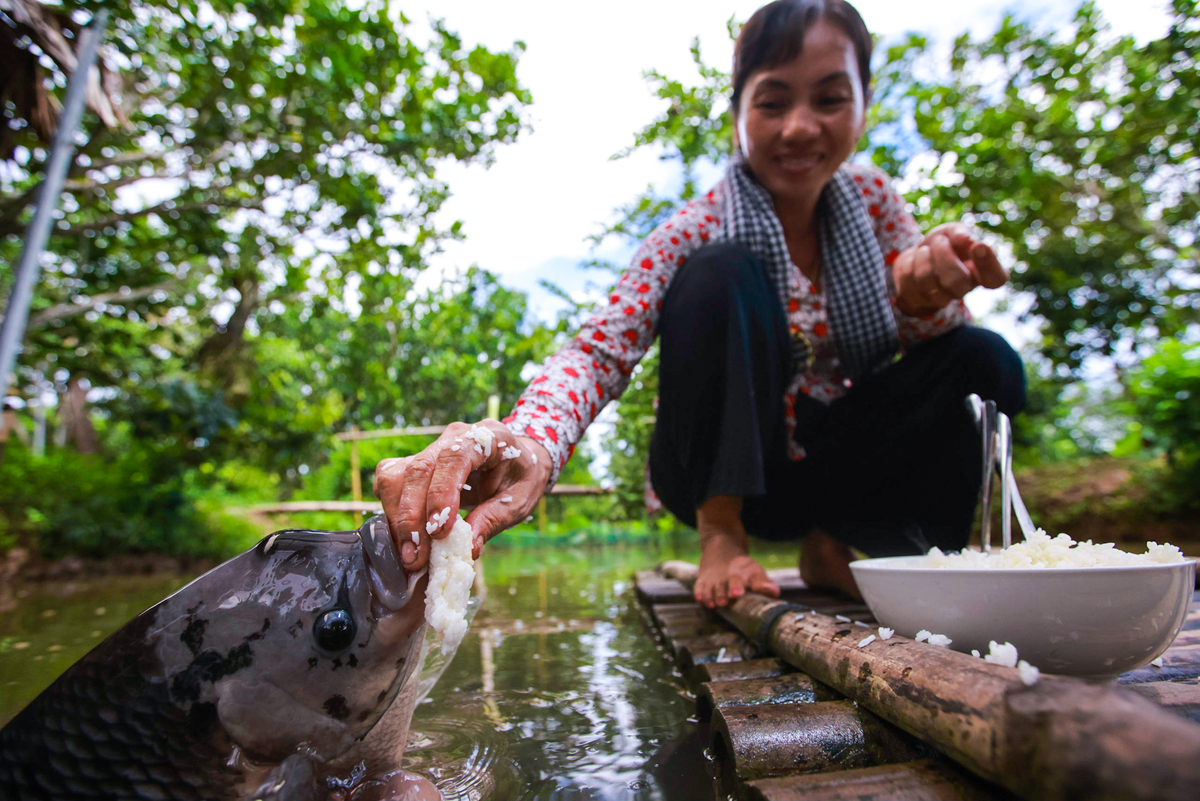 Photo: VNExpress
Con Son is also one of the few places in the western region where offers tourists with experience of spoon-feeding fish.
| | |
| --- | --- |
| | This year, the 31st Mekong River Delta Region Art Photo Festival has been held by the Vietnam Association of Photographic Artists in collaboration with the ... |
Malie Nguyen