International Newspapers Suggest The Best Activities in Phu Quoc
According to the Travel2Next traveling website, Phu Quoc is a destination that always attracts a large number of international tourists to Vietnam, aside from famous destinations such as Hanoi or Ho Chi Minh City.
When people visit Vietnam, they often start in Hanoi or Ho Chi Minh, working their way up or down the country without visiting some of its lesser-known gems. Phu Quoc lies off Vietnam's southern coast, so far over that it's underneath Cambodia, meaning many don't make the effort to visit. However, like many beautiful islands in this part of the world, it has sugar-soft beaches, jungles, luxury hotels and tonnes of activities.
Visitors can hike to waterfalls, check out local fishing villages, catch the sunset at a beach bar or go scuba diving with tropical fish; the opportunities are endless. Phu Quoc is also famous for producing pepper and local sim wine, so touring these farms and factories is fun, especially if you want a unique souvenir to take home from the island.
Relax on Starfish Beach
There are many on the island but Starfish Beach, as the name suggests, is the prettiest with not only soft white sand and clear waters.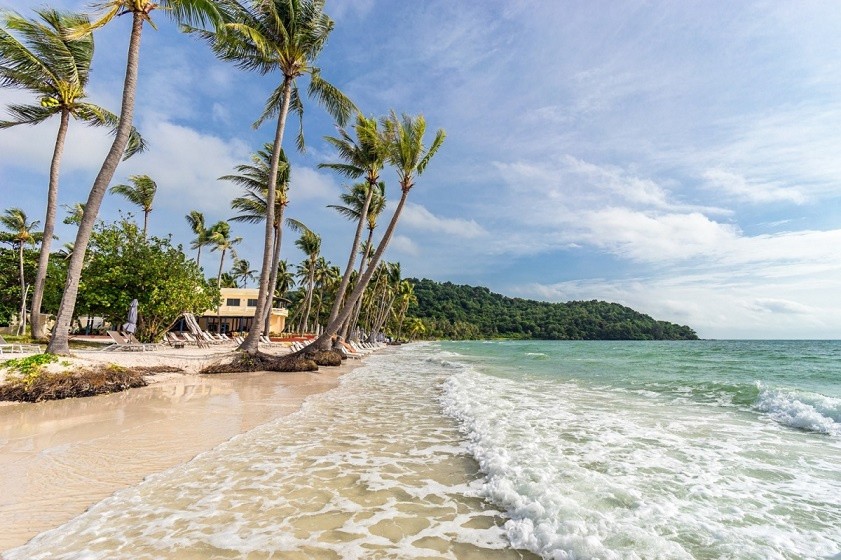 Photo: VinWonders
Many colorful starfish scattered along the shoreline and in the surf give the beach its unique name.
The beach is at the northern end of Phu Quoc near Rach Vem Floating Village, so the two can easily be combined in a day trip.
You'll find affordable sunbeds for rent, beach bars and some great seafood restaurants, making it the ideal spot to catch a sunset or enjoy dinner.
Go island hopping
Although Phu Quoc has more than enough to fill your days, you may want to make the most of being in this remote corner of Vietnam and go island hopping around the area.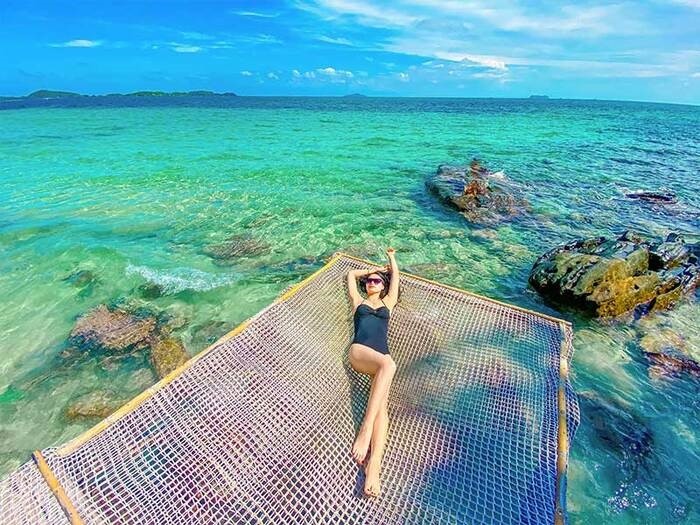 Photo: Vinpearl
Nearby islands include the strangely named but contrastingly beautiful Fingernail Island, the aforementioned Pineapple Island, Dam Ngang Island, May Rut and Turtle Island, which unsurprisingly has waters full of hawksbill turtles.
Most boat tours visit one or two of these islands and often include lunch for a very reasonable price.
Much like Phu Quoc, these islands offer snorkeling, diving, swimming and great local seafood restaurants and can easily be seen in a day or two.
Visit Ham Ninh fishing village
Not far from Suoi Trang Waterfall is the quaint little fishing village of Ham Ninh.
Vietnam has lots of fishing villages, but Ham Ninh is arguably the most picturesque and one of the oldest villages in Phu Quoc.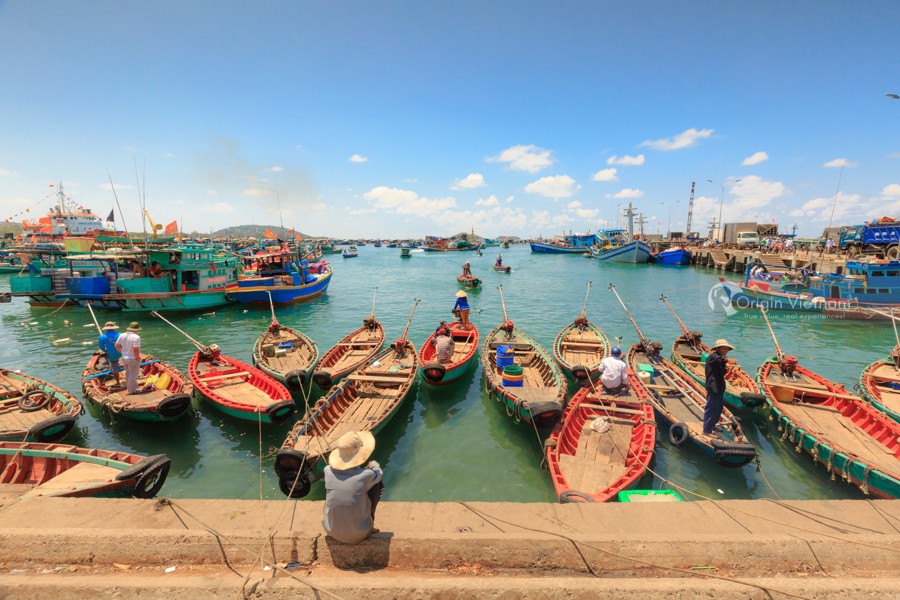 Photo: Asianway Travel
If you're keen to get a glimpse into local life, this is the place to go, as tourists can also opt to go out with fishermen on their boats to watch them catch fish during the day.
The area is naturally overflowing with excellent restaurants serving seafood – spider crab is a local specialty, and the village sees spectacular sunsets in the evenings.
Phu Quoc cable car
Also known as Hon Thom Cable Car, you might be surprised to learn that this is the world's longest three-cable aerial car system, taking 15 minutes between An Thoi on Phu Quoc and ending at Hon Thom Island.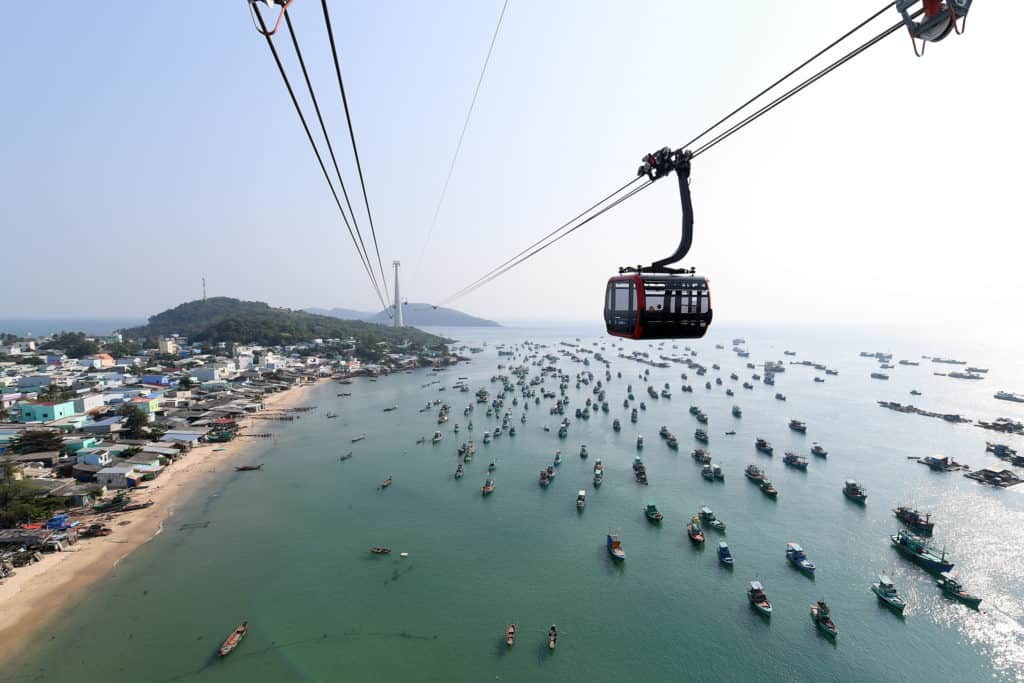 Photo: PhuQuocTrip
Riding the cable car offers one of the best views you'll find of Phu Quoc, taking in the Gulf of Thailand and the island's many fishing villages and colorful boats.
It's worth spending time at Hon Thom on the other side too.
Known as Pineapple Island, it has a nature reserve and a beautiful beach for more chilling out time.
Shop at Duong Dong night market
Night markets are the heart and soul of South East Asia so make sure not to miss this one on Phu Quoc.
Duong Dong is the island's biggest market and during the day sells a classic selection of produce like fruit, vegetables, meat, and spices.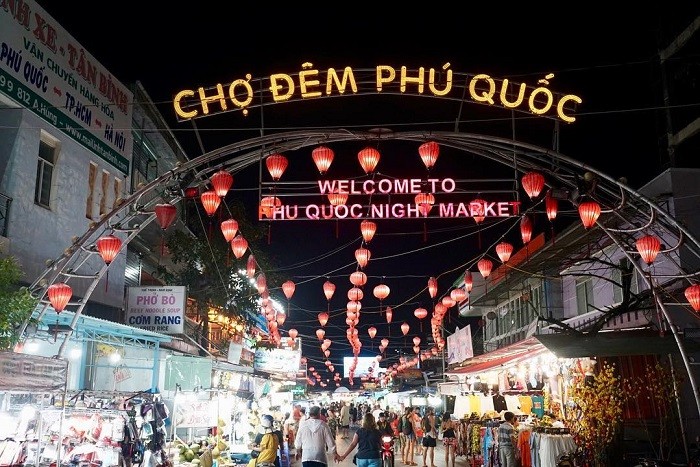 Photo: Vinpearl
Come 5 pm, the night market kicks off with hundreds of stalls selling delicious food, cold drinks, souvenirs, and more.
Although it has become busier and slightly more expensive in recent years, the sheer concentration of restaurants here and the quality of food makes it worthwhile to have dinner or alternatively, simply wander through the market enjoying street food snacks until you're full.