IOM Ready to Enhance Cooperation with Vietnam
Vietnam and the IOM also hold great potential to boost cooperation at international mechanisms.
Vietnam has supported and committed to boosting cooperation with the International Organization for Migration (IOM) to carry out the Global Compact for Migration (GCM), VNA cited a high-ranking official.
At a recent working session with IOM General Director Amy Pope, Ambassador Le Thi Tuyet Mai, head of the Permanent Mission of Vietnam to the United Nations (UN), World Trade Organization (WTO), and other international organizations in Geneva, highlighted that the Vietnamese ministries, sectors, and branches have prioritized and worked together to ensure multi-sectoral approach in handling migration challenges.
She pointed to several cooperation fields such as protecting rights for migrant workers, ensuring health and medical access for migrants, and improving locals' ability to adapt and respond to climate change.
Vietnam has proactively engaged in international cooperation mechanisms on migration within the framework of ASEAN, ASEM, and APEC, she added.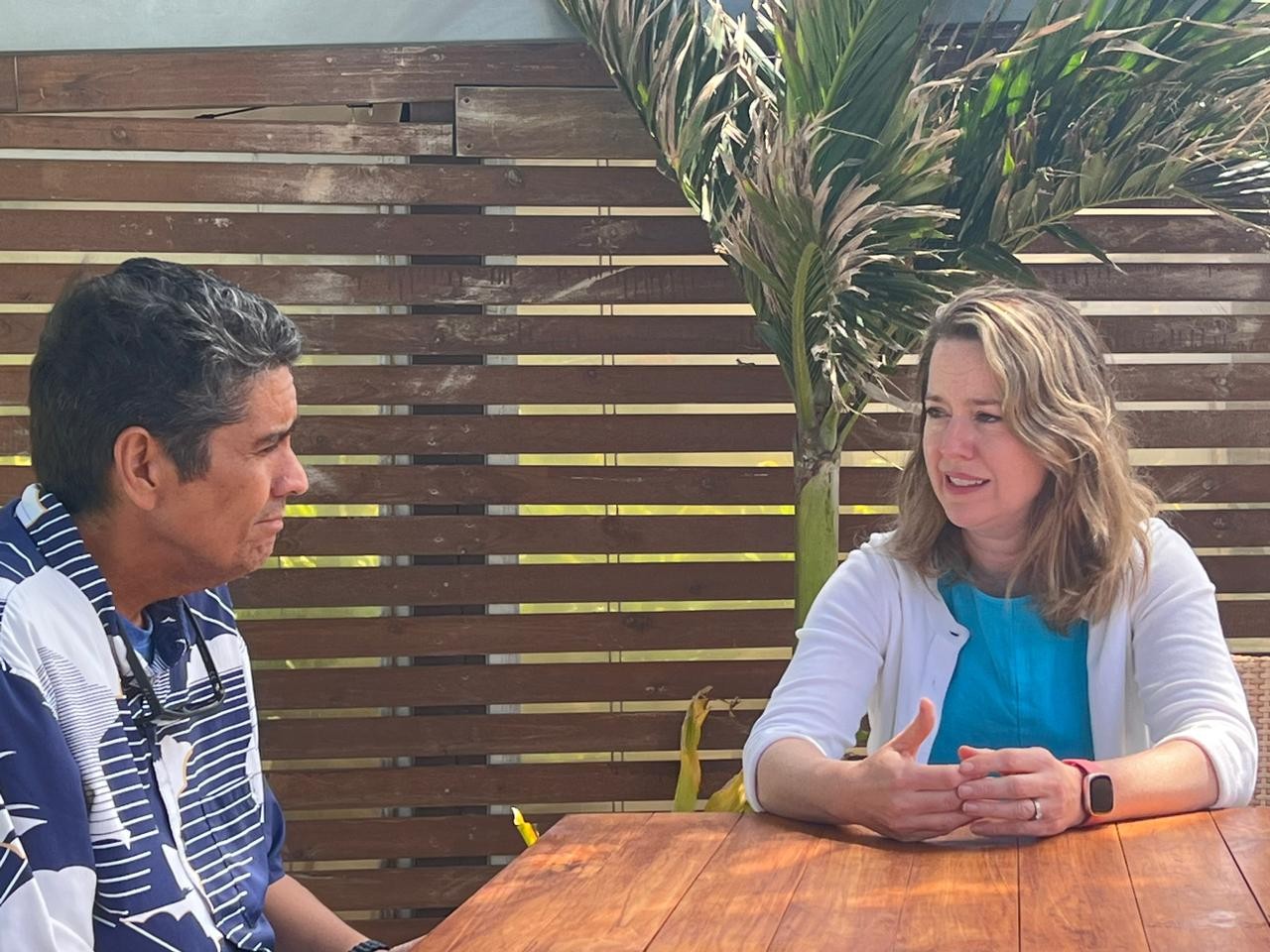 Amy Pope Director General of IOM in Palau. Source: Office of the President, Republic of Palau.
Welcoming Vietnam's efforts and achievements in migration and the realization of the GCM, Pope said enhancing migrants' response and resilience to climate change and natural disasters will be a top priority of IOM's activities in the coming time.
Vietnam and the IOM also hold great potential to boost cooperation at international mechanisms, especially those on migrant workers, the settlement of migration challenges in tandem with the realization of development goals, and improvement of climate change response capacity, she said.
Pope assumed the post of the IMO General Director on October 1, 2023, becoming the first woman to lead the UN migration agency. Her priorities include promoting the participation of member states and the private sector in response to migration challenges, encouraging rational policies for member states, capitalizing on the IOM's database, and continuing to reform the IOM's budget programs.
The International Organization for Migration (IOM) is a global group that helps countries deal with migration. In 2015, IOM officially created a special division called Migration, Environment, and Climate Change (MECC) which develops policies related to migration and environmental and climate changes. They work with countries and partners to address these challenges together.
Since 2017, the IOM has supported the Ministry of Labor, Invalids and Social Affairs and local partners to pilot numerous models to support the reintegration of victims of human trafficking, including community reintegration through self-help groups in the northern province of Bac Giang, the central province of Thua Thien - Hue and the southwestern province of Tay Ninh. These models have successfully assisted 179 victims.
In addition, 550 individuals have received support from models in the central provinces of Quang Binh, Ha Tinh and Nghe An.
To improve the effectiveness of community-based models in support activities, five one-stop service offices (OSSO) for returning migrant women and their families were established in Hanoi, Hai Phong, Hai Duong, Can Tho and Hau Giang under the assistance of the Vietnam Women's Union.