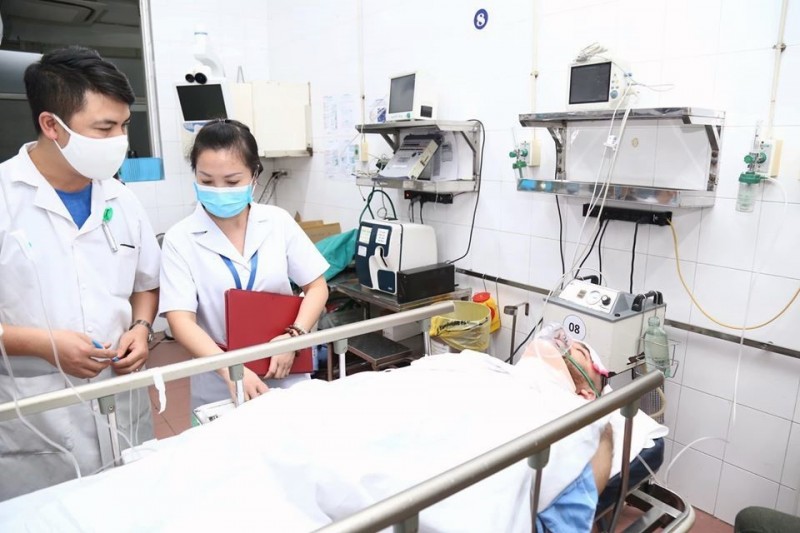 S.S. during an emergency at Viet Duc Hospital.
On March 20, Viet Duc Friendship Hospital received a case of Iraqi citizen named S.S. (36 years old) hospitalized due to a cervical spine injury.
S.'s friend said that when he was exercising, he unfortunately fell down on the ground causing injuries. After being first aid at the provincial hospital, he was transferred to Viet Duc Friendship Hospital.
Here, S. was promptly examined and diagnosed by doctors. While in the Recovery Room, S. shared that he was ready to register for organ donation in Vietnam after his death.
S.S's friend said: S. is an English teacher in Vietnam, who always has a good faith in sharing and giving.
Assoc. Prof. Dr. Nguyen Quang Nghia - Director of Organ Transplant Center, Viet Duc Friendship Hospital said: The affection of S.S - a foreign teacher living and working in Vietnam is very respectful.
Currently, there is a great demand for organ transplants. Hundreds of people are waiting for organ transplants at Viet Duc Hospital.
It takes a long time to receive an organ donation. Many seriously ill patients cannot wait for organ transplants and died.
Every day, there are about 5-10 brain death cases at Viet Duc hospital, but almost none agree to donate organs.
Hopefully, the message of organ donation- giving is receiving will continue to spread strongly in Vietnam and around the world, helping to revive the lives of many patients who are waiting for organ donation to be transplanted.
If you intend to learn about organ donation after death, please contact the Organ Transplant Center - Viet Duc Friendship Hospital for advice.
Phone 0243.825.3531 or ext: 414 (482) .
Translated by Jenifer Tran