Expats in Hanoi donate blood amid COVID-19: 'Vietnam needs you now'
Responding to the call of Mr. Wayne Worrel (an Englishman who has lived in Vietnam for a long time) that 'Vietnam needs you now', a large number of foreigners participated in voluntary blood donation in Hanoi yesterday.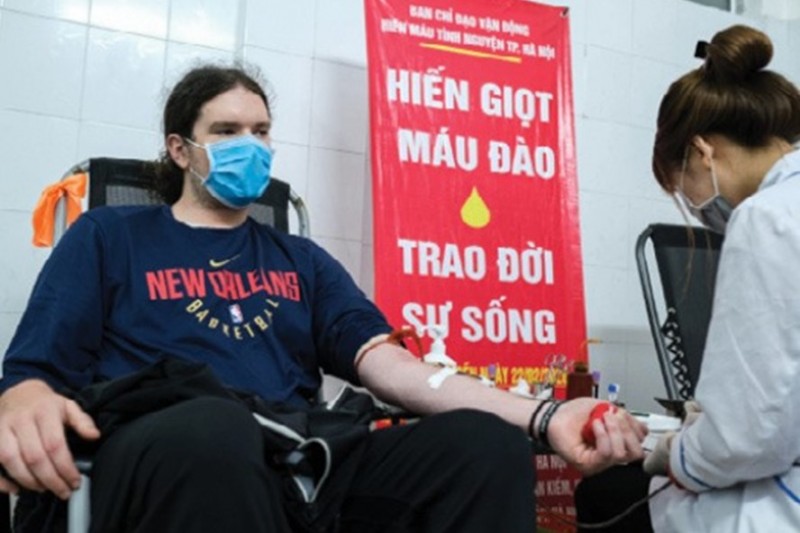 An expat donates blood in Hanoi on March 18. Photo: Hoang Viet
Earlier, on March 13, Mr. Wayne Worrell (British nationality), wrote on a group on social network for expats in Vietnam: "Many people are afraid to donate blood because of the COVID-19 epidemic, causing blood banks are in shortage. This is the time for us to unite and support each other. Not only will you help those in need, you'll also get some free tests and some small thank you gifts."
Mr. Wayne said he had donated blood at a Hanoi's fixed blood donation point located at No.26 Luong Ngoc Quyen. However, he was surprised as he was the only blood donor that day. Therefore, he asked the medical staff to take a picture of him donating blood to post on social networks, calling the community to join in.
On the morning of March 18, Mr. Wayne returned to the blood donation point at No.26 Luong Ngoc Quyen with his foreign friends and those who responded to his call.
Sharing with the Lao Dong newspaper, Mr. Wayne said that he had lived in Vietnam for 10 years, he wanted to contribute to the country, especially amid the COVID-19 epidemic.
"I understand that the SARS-CoV-2 virus is very dangerous but life must go on. Think about it, what if someone had an accident tomorrow and the blood bank had no blood left. Vietnam needs you now! So, I called on people to help," said Wayne.
Josept from the UK said he knew about the event via Facebook. He said this activity is to help raise public awareness. "I am very happy to participate in this meaningful activity during the time when the COVID-19 epidemic is raging and I hope my small actions can help Vietnam" - Josept said.
As for Jack (from New York) who has lived in Vietnam for 5 years and is currently an English lecturer, he said: "I was suggested by a friend to join this event. Although each of us only contributes a very small amount, many people will bring great results. I want to contribute a small part of myself to Vietnam."
Blood donation plummeted due to COVID epidemic
Due to the outbreak of Covid-19, blood centers in Hanoi are experiencing a significant drop in donations, about 60 units / day (20 times lower than the previous month). According to Mr. Bach Quoc Khanh - Director of the Central Institute of Hematology and Blood Transfusion, this is the second time since the Lunar New Year that people are urged to donate blood .
To prevent COVID-19, Mr. Khanh said that the Institute asked blood donors to submit a health declaration, only 20 blood donors at a time to keep a distance between them.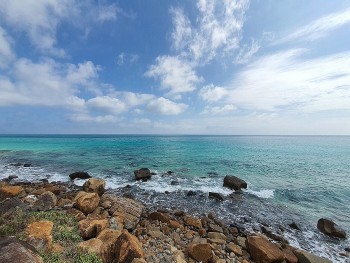 Viet's Home
Con Dao, a historical and famous island situating in the southern province of Ba Ria - Vung Tau, has been named among the top 16 best island vacations in the world, as compiled by tourism magazine Condé Nast Traveler (CNTraveler) of the United States.