Israeli Ambassador: 'We are inspired by Vietnam'
For Israeli Ambassador in Vietnam Nadav Eshcar, his most impressive thing about the S-shaped country is the character, courage, love for peace and the sense of preserving identity of Vietnamese people.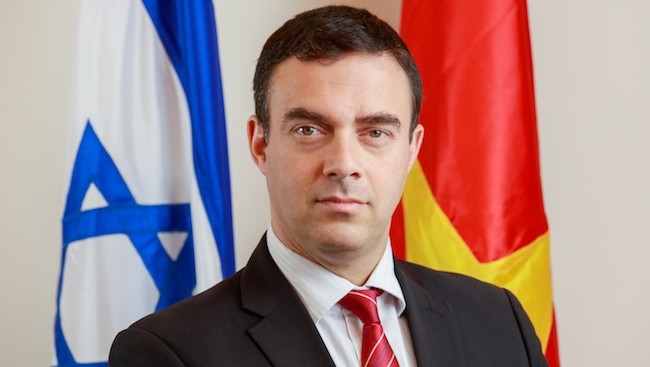 Israeli Ambassador to Vietnam Nadav Eshcar
17 years ago, Nadav Eshcar and his wife took a 3-week tour to famous tourist destinations in Vietnam. The wonderful experience of that trip about the majestic, poetic natural landscape along with the hospitality of the Vietnamese people urged him to return. And he did it, as a diplomat.
For more than two years working in Vietnam, Nadav Eshcar has had more opportunities to explore more about the culture and people here. Just like Israel, Vietnam has a long history with complex traditions. Therefore, Nadav Eshcar said that he would spend much time to learn.
For the Israeli Ambassador, customs practiced during the Vietnamese Lunar New Year, such as releasing carp in Kitchen Gods Day or ancestral worship create a very beautiful picture of spiritual life.
"I like long-standing tradition. There are many traditions that are seen more clearly during Tet and it shows the characteristics of Vietnamese people - patriots, deeply connected with culture and society," said Nadav Eshcar.
According to Nadav Eshcar, Vietnamese traditional customs are preserved in all generations. Irrespective of age, they eat traditional food together, learn how to make traditional dishes such as Chung cake, wear traditional costume 'ao dai' which as described by Nadav Eshcar a very beautiful and classy outfit. Vietnamese people, all together makes the atmosphere of Tet.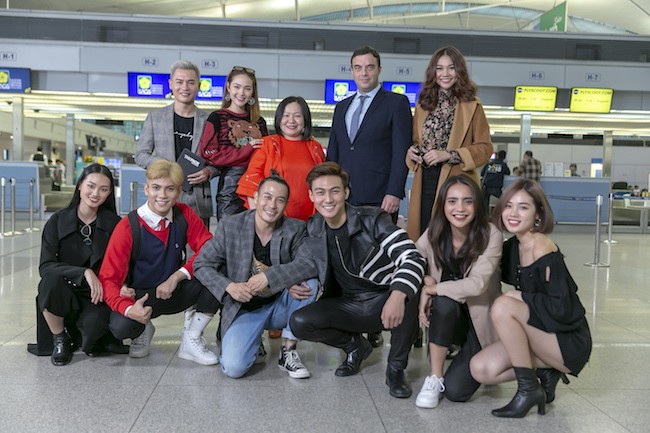 Nadav Eshcar said that Vietnamese people are very dynamic, creative, innovative, eager to learn and always finds solutions to all problems even the difficult things.
For the Israeli ambassador to Vietnam, Tet is the most special time of the year as the atmosphere of festival pervades everywhere, a very magical atmosphere.
The whole country is wearing a holiday shirt. People is visiting relatives, including those who have not seen for a long time. They look forward to coming home to take a vacation.
"I love this time of the year because it has a wonderful atmosphere. I encourage tourists to come to Vietnam at this time as the weather is pleasant cool", Nadav Eshcar said.
Coming from a start-up country, Nadav Eshcar said that Vietnam's startup community is in the early stage of development. The Vietnamese people in the eyes of the Israeli Ambassador are very dynamic, creative, innovative, eager to learn and always finds solutions to all problems even the difficult things.
"Our impression of the Vietnamese startup community is that there are so many talented people. I think what they need right now is the professional support from the Government and the experts. We are happy to share our knowledge, experience of success and failure so that Vietnam can draw many things, we want to be part of this ecosystem," said Mr. Nadav Eshcar.
Nadav Eshcar also said that the scale of business between Vietnam and Israel is increasing steadily each year and this will certainly continue in the new year 2020. He added that the signing of a free trade agreement between the two countries is also expected.
"We are currently in the final stages of FTA negotiations and we hope to complete negotiations this year," said Nadav Eshcar, adding his desire to develop direct flights and other infrastructure to support for trade between the two countries.
In terms of investment, Israel is making major investments in the tourism sector, including hotels and resorts such as Alma's Nha Trang project, creating jobs for thousands of people.
"On behalf of the people, the State and the Government of Israel, I would like to convey to you our friendship. We admire and be inspired by Vietnam, by the character, the courage, the love for peace and the preservation of the Vietnamese identity.
I would like to thank the good relations of our two countries. To all Vietnamese and Israelis, congratulations on the New Year, a prosperous, healthy and happy year," said Israeli Ambassador to Vietnam Nadav Eshcar./.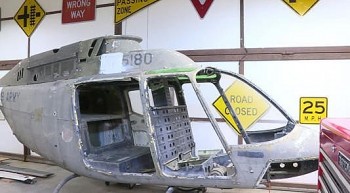 World
A piece of military history related to Vietnam is coming to life with a special project in a small Barton County townm in the US