Brazil President Jair Bolsonaro: Biography, Personal Profile, Career
Jair Bolsonaro, Brazilian politician who was elected president of Brazil in October 2018.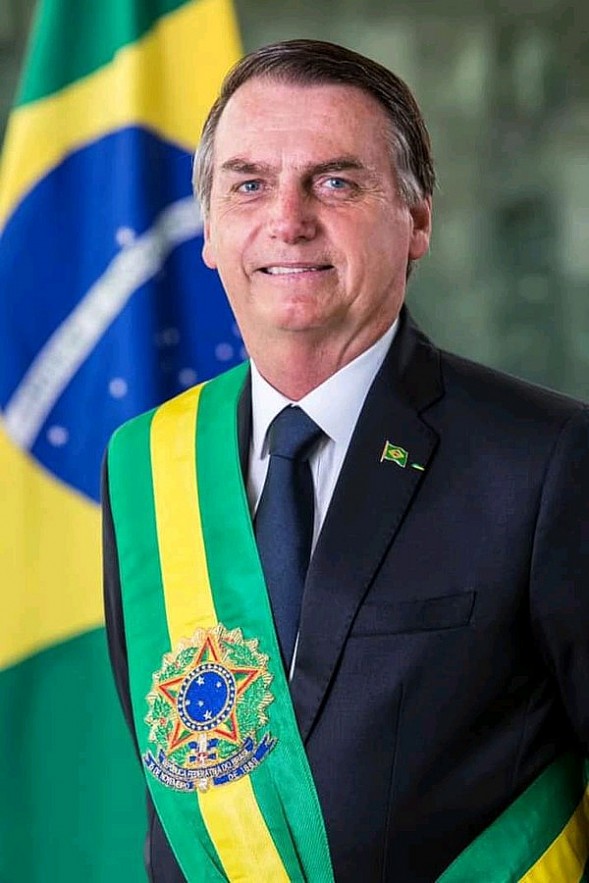 Brazil President. Photo: discogs
Who is Jair Bolsonaro - Biography
Jair Bolsonaro was born in the state of Sao Paolo in 1955. He has Italian ancestry, both on his father's side (his great-grandfather Vittorio Bolzonaro emigrated to Brazil with his parents as a child) and on his mother's side (his maternal grandparents were from Tuscany).
After attending a military academy he served in the artillery and parachute corps, and his military career actually ended quite early, never surpassing the rank of Captain. In the army Bolsonaro was known primarily for having led a movement to obtain better pay, cited lifegate.
Having left the military, Bolsonaro began his political career. He was elected to Parliament in 1991 as a member of the Partido Democrata Cristão, and remained there for seven consecutive legislatures, running with different right-wing parties.
Brazil President Jair Bolsonaro: Childhood & Early Life
Bolsonaro grew up in Eldorado, a town of some 15,000 people in Brazil's Atlantic rainforest, where his father practiced dentistry without a degree until the arrival of certified dentists prompted him to shift to work on prosthetics. The third child in a family of three sons and three daughters, Bolsonaro attended the Preparatory School of the Brazilian Army and graduated from the Agulhas Negras Military Academy in 1977. He then served in the army for some 17 years, including a stint as a paratrooper, and rose to the rank of captain. Bolsonaro gained notoriety in 1986 when he wrote an article for the popular magazine Veja in which he was critical of the military's pay system. That public stance earned Bolsonaro condemnation from his superiors but was celebrated by his fellow officers and military families.
After leaving the army in 1988, Bolsonaro was elected to a seat on the Rio de Janeiro city council in 1989. Two years later he won a seat representing Rio de Janeiro in Brazil's federal Chamber of Deputies that he would hold for seven consecutive terms. From his first term, Bolsanaro repeatedly praised the era of military rule and called for its return. He also began establishing a reputation for outspoken advocacy of deeply conservative positions on social issues and was branded by critics as a misogynist, homophobe, and racist, reported Brittanica.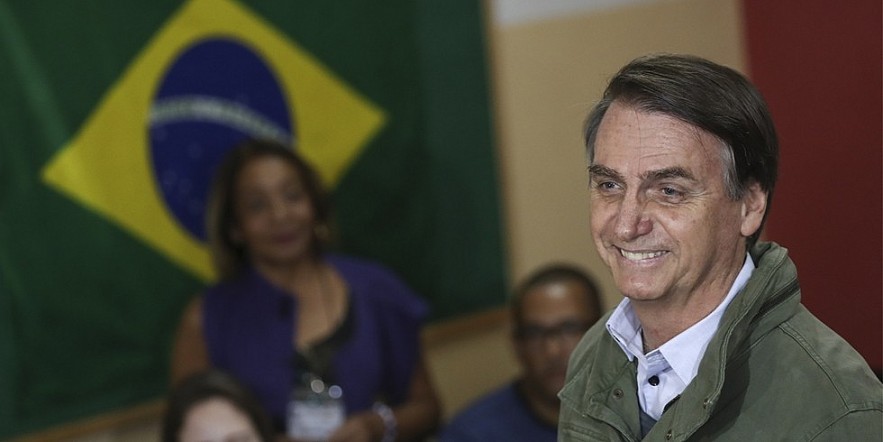 Photo: Getty Images
He served as the head of the Committee on Foreign Relations and National Defense. He also was a member of the Commission on Human and Minority Rights and an alternate member of the Committee on Public Security and Combating Organized Crime.
Having entered elective office as a member of the Christian Democratic Party, in 1993 Bolsonaro shifted allegiance to the incipient Progressive Party, which joined forces with the Reform Progressive Party in 1995 to become the Brazilian Progressive Party. He changed party affiliation again in 2003, joining the Brazilian Labour Party, and in 2005, after a brief stint as a member of the Liberal Front, he returned to the fold of the Brazilian Progressive Party, which had readopted the name Progressive Party two years earlier. In 2016 he joined the Social Christian Party.
Brazil President Jair Bolsonaro: Career
1986 - Bolsonaro writes an opinion column for the magazine Veja that criticizes the Brazilian Army's pay system. He is subsequently disciplined for insubordination.
1989-1991 - Councilman for Rio de Janeiro.
1991-2018 - Congressman representing Rio de Janeiro in the Chamber of Deputies.
July 22, 2018 - Bolsonaro announces he is running for president.
August 15, 2018 - Luiz Inacio Lula da Silva, a former president of Brazil, announces he has submitted the necessary paperwork to register as the Workers' Party candidate to run against Bolsonaro. Lula da Silva campaigns from prison, where he is serving a 12-year sentence for corruption.
September 1, 2018 - Brazil's top electoral court bars Lula da Silva from running for re-election while incarcerated. Ultimately, a former mayor of São Paulo named Fernando Haddad steps in as the Workers' Party candidate.
September 6, 2018 - Bolsonaro is stabbed in the stomach during a campaign rally. He spends more than three weeks in the hospital recovering.
October 7, 2018 - Voters cast ballots in the first round of elections. Although Bolsonaro wins more votes than Haddad, he doesn't surpass the 50% threshold. A runoff is set for later in the month.
October 28, 2018 - Bolsonaro wins the runoff. The final tally shows Bolsonaro with 55.13% and Haddad with 44.87%.
January 1, 2019 - Bolsonaro is sworn into office. On the same day, he issues a series of executive orders. One order could potentially strip away many LGBT civil rights protections by eliminating LGBT issues from the list of matters handled by the Ministry of Women, Family and Human Rights. Another order gives the Agriculture Ministry the authority to designate indigenous lands, paving the way for agricultural development in areas that were previously off limits, according to CNN.
January 15, 2019 - Signs an executive order temporarily eliminating a regulation that limits firearms purchases only to individuals who provide a justification for owning a gun. The regulation gave police discretion to approve or deny gun sales.
January 28, 2019 - Officials say Bolsonaro has undergone successful surgery to remove a colostomy bag he was fitted with after being stabbed four months ago.
February 28, 2019 - Bolsonaro meets with Venezuelan opposition leader and self-proclaimed interim president, Juan Guaidó in Brasilia. During a joint news conference, Bolsonaro pledges Brazil's support to help ensure "democracy is re-established in Venezuela."
May 3, 2019 - A spokesman for Bolsonaro announces that the president has canceled a trip to New York, where he was set to be honored with a Person of the Year award from the Brazilian-American Chamber of Commerce. The trip was scrapped amid a political backlash. The event's original host venue, the American Museum of Natural History canceled and some corporate sponsors dropped out. New York mayor Bill de Blasio had called Bolsonaro "a dangerous man."
May 7, 2019 - Bolsonaro signs an executive order relaxing gun control restrictions. The executive order makes it easier for guns to be imported and boosts the amount of ammunition an individual can purchase annually.
July 11, 2019 - During a news conference, Bolsonaro says that he wants his son, Eduardo Bolsonaro, to serve as ambassador to the United States. He says that Eduardo is friendly with the children of US President Donald Trump.
August 23, 2019 - Bolsonaro announces a plan to send army troops to fight wildfires sweeping through the Amazon rainforest.
August 26, 2019 - At the G7 summit in France, French President Emmanuel Macron announces a $20 million emergency fund to help Brazil with the fires. Bolsonaro responds that he cannot accept Macron's "intentions behind the idea of an 'alliance' of the G7 countries to 'save' the Amazon, as if we were a colony or no man's land." The dispute devolves after a Facebook user posts a meme ridiculing the appearance of Macron's wife on Bolsonaro's page and the president jokes, "Don't humiliate the guy...haha."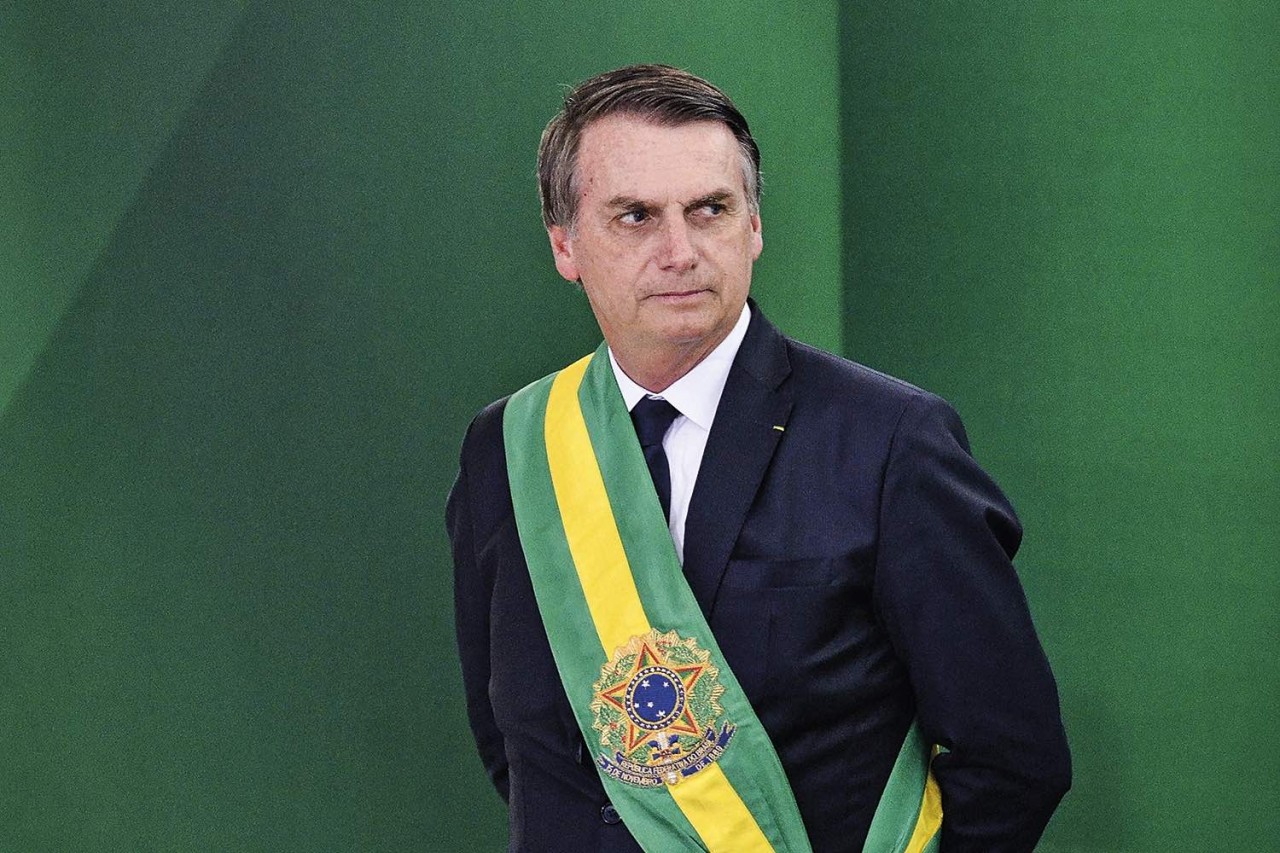 Jair Bolsonaro. Photo: veja.abril.com.br
September 8, 2019 - Bolsonaro undergoes a hernia operation to treat complications from prior surgeries conducted as he recovered from a stab wound.
December 24, 2019 - Tells the Band TV network that he was hospitalized overnight after falling in the presidential palace December 23. He says he had brief memory loss, but that he has recovered.
April 19, 2020 - Bolsonaro joins a rally in the country's capital, where protesters called for an end to coronavirus quarantine measures and some urged military intervention to shut down Congress and the Supreme Court. He later defends his participation, saying that he was not calling for military action against the country's other branches of government.
June 23, 2020 - Bolsonaro is ordered by a federal judge in Brasilia to wear a face mask in public or face a fine. The decision extends to all government employees in the Federal District, where the capital Brasilia is located.
July 7, 2020 - Bolsonaro announces he has tested positive for Covid-19, following months of downplaying the virus.
March 16, 2021 - A Brazilian court orders Jair Bolsonaro to pay damages to a journalist after he made remarks that questioned her credibility.
April 27, 2021 - Brazil's Senate launches an inquiry Tuesday into the federal government's response to Covid-19.
July 14, 2021 - Bolsonaro is admitted to the hospital to investigate the cause of persistent hiccups that are leading to abdominal pains, according to Brazil's Special Secretariat for Social Communication.
Brazil President Jair Bolsonaro: Personal Life
He is currently married to Michelle Reinaldo, whom he met while she was working as a clerk in the Chamber, and they have a daughter together, Laura. He had been married twice before, first to Rogéria Bolsonaro (the mother of his sons Flavio, Carlos and Eduardo, who are all currently working in politics) and then to Ana Cristina Siqueira Valle, with whom he had a child called Renan, cited lifegate.
Brazil President's role
Brazil grants significant powers to the president, who effectively controls the executive branch, represents the country abroad, appoints the cabinet and, with the approval of the Senate, the judges for the Supreme Federal Court.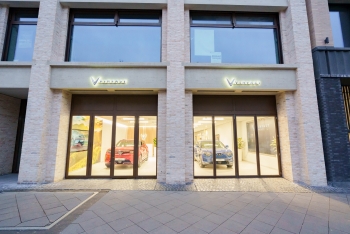 Economy
VinFast has officially opened its first two VinFast Stores in Cologne, Germany, and Paris, France.