Jaipur Foot Camp Returns to Vietnam
This is the 5th time the Jaipur Foot Artificial Limb Fitment Camp has been held in Vietnam since 2018 by the Indian Ministry of Foreign Affairs, Indian agencies and organizations.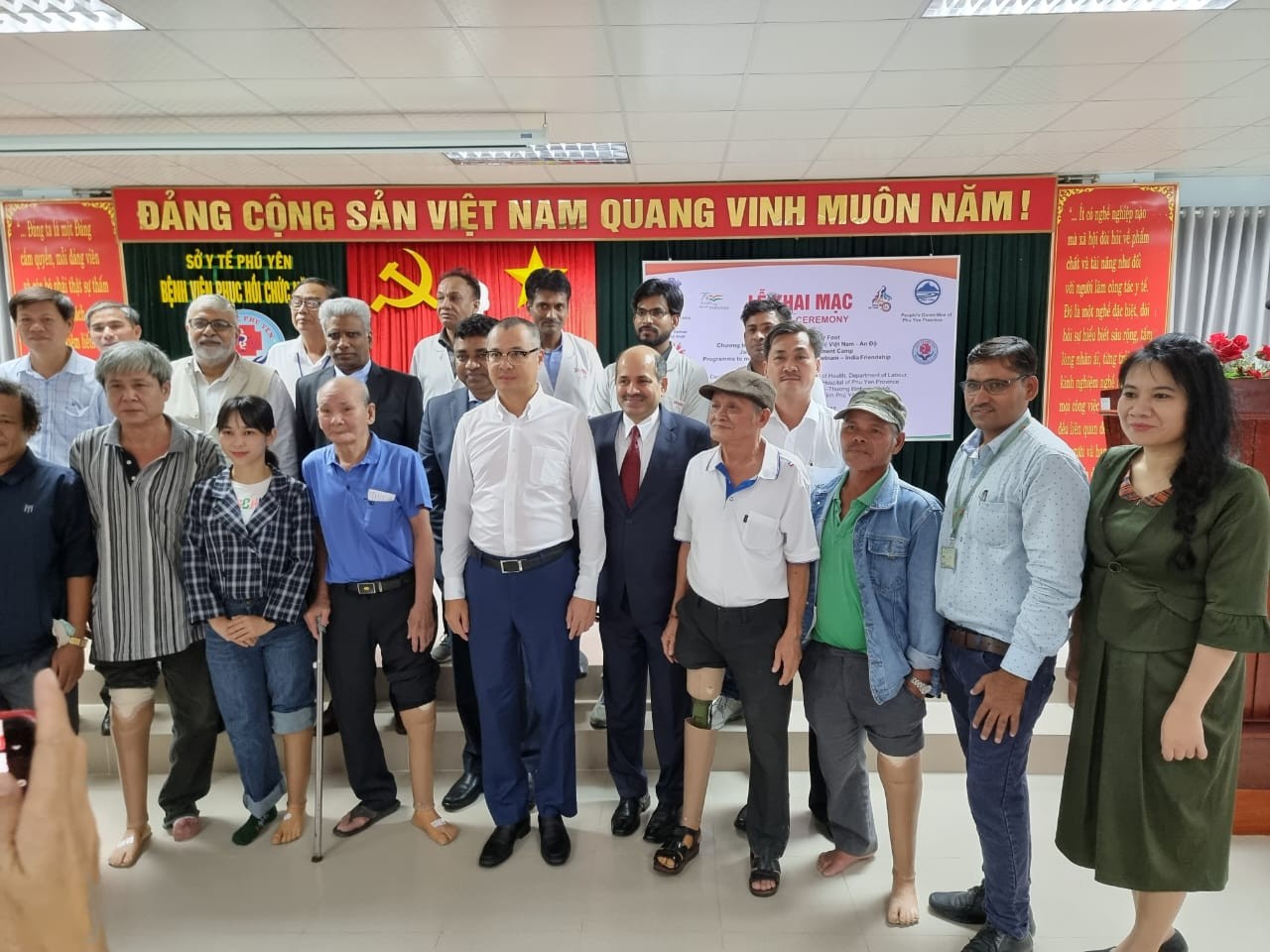 Officials pose for a photo together with patients of new Jaipur Foot Artificial Limb Fitment Camps in Phu Yen province. Source: Indian Embassy
Vietnamese and Indian officials had attended an inaugural ceremony for a new Jaipur Foot Artificial Limb Fitment Camp in the central province of Phu Yen on December 6.
This is the 5th time the prosthetic camp has been held in Vietnam since 2018.
The Jaipur Foot, also known as the Jaipur Leg, is a rubber-based prosthetic leg for people with below-knee amputations. It is inexpensive and widely acceptable as a prosthesis and as a result has been widely used in India. Ram Chandra Sharma designed and developed it in 1968.
The government of India supports Bhagwan Mahaveer Viklang Sahayata Samiti (BMVSS), a Jaipur-based non-profit organization, with financial aid to carry out the work done by the organization. The Jaipur Foot has helped many people overcome their disabilities.
The launch in Phu Yen saw the participation of Pham Dai Duong, Secretary of the Phu Yen Provincial Party Committee; Indian Ambassador to Vietnam Sandeep Arya; Consul General of India in Ho Chi Minh City Madan Mohan Sethi; along with the executive president of Bhagwan Mahaveer Viklang Sahayata Samiti (BMVSS).
Hundreds of beneficiaries will be helped over three weeks by a 7-member team from India with famous Jaipur foot technology, under 'India for Humanity' scheme in commemoration of birth anniversary of Mahatma Gandhi. Source: Indian Embassy
The first Jaipur Foot Artificial Limb Fitment Camps were launched in two Vietnam's northern provinces of Vinh Phuc and Phu Tho in July 2018, as part of a Vietnam – India friendship cooperation programme. Since then, the centers have helped hundreds of people with disabilities have artificial limbs to ease their difficulties.
Two other centers had been opened in the northern provinces of Quang Ninh and Yen Bai in 2019.
This time, the camp was held at Phu Yen Rehabilitation Hospital from December 3-23. Currently, 275 disabled people have registered to install prostheses. Some people have had received artificial limbs.
The humanitarian project represents a strong symbol of India's commitments towards its development cooperation with Vietnam as well as the nations' close-knit friendship.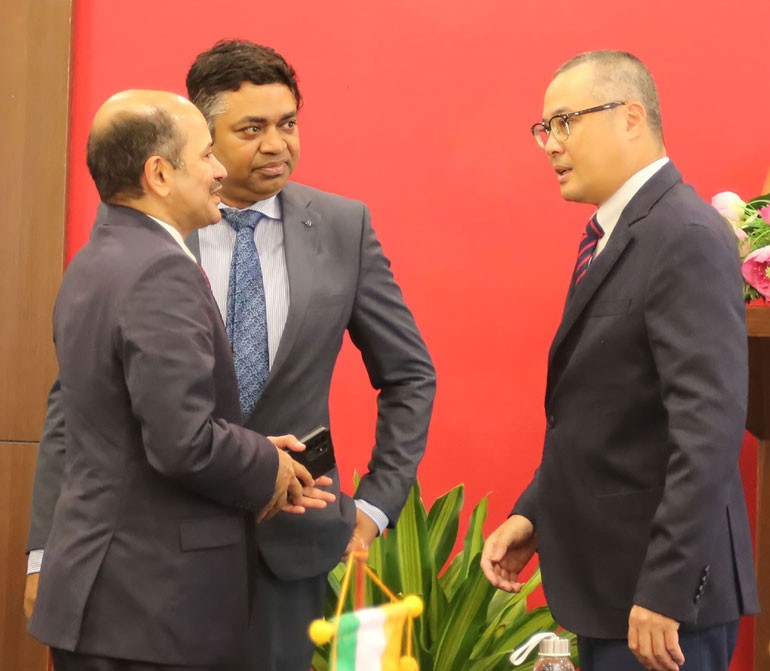 Secretary of the Phu Yen Party Committee Pham Dai Duong (right) hopes that Indian Ambassador Sandeep Arya (left) will be the bridge to inform the Indian business community and investors about the strategy to attract investment in Phu Yen. Source: Phu Yen newspaper
The same day, Indian delegation led by Ambassador Sandeep Arya also had a meeting with the Secretary of the Provincial Party Committee.
According to Arya, Phu Yen is the first province he visited as he began his term in Vietnam. This is a land with great potential for development, he said, affirming that the Indian Embassy will have more cooperation and support projects with localities, contributing to elevating the partnership between the two countries, strengthening the connection between Indian localities and Phu Yen.
The diplomat expressed his desire to exchange and learn more information to jointly promote cooperation in developing tourism, high-tech agriculture, seafood, among others. At the same time, he suggested implementing human resources training programs, supporting high-level delegations to visit and exchange between Phu Yen and India.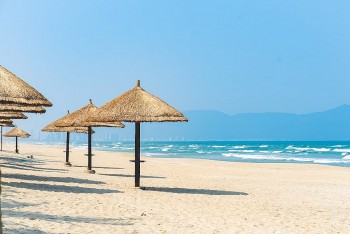 Travel
According to NZ Herald News, Da Nang beach is an ideal place to sunbathe during summer vacation.