Jetstar Pacific's brand name changed into Pacific Airlines
According to Vietnam Airlines, Jetstar Pacific will change its brand name to Pacific Airlines, with a new logo and brand identity.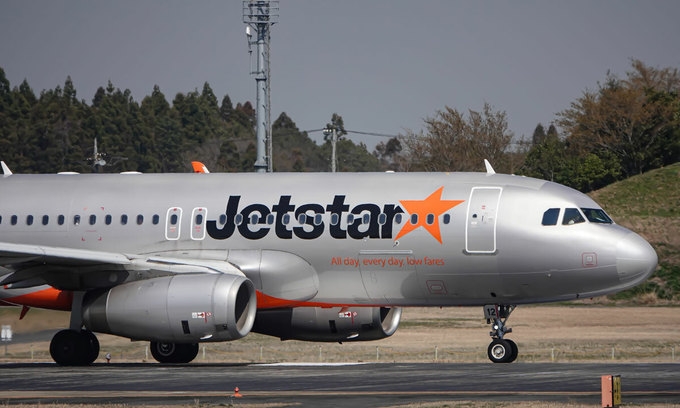 A Jetstar Pacific aircraft seen at Narita International Airport in Chiba, Japan. (Photo: Shutterstock)
Vietnam Airlines will purchase the stake of Qantas in Jetstar Pacific, alter its brand name and restructure to make it more profitable, according to VnExpress.
Vietnam Airlines said the brand name will be changed from Jetstar Pacific to Pacific Airlines. This change is to improve its business performance and profitability. Currently, Vietnam Airlines has 68.85 percent stake in Jetstar Pacific.
Also, Pacific Airlines' booking mechanism will be synchronized with that of Vietnam Airlines, in order to lower costs. The new brand name, Pacific Airlines - which was the original name of the airline when first founded in 1991, will be effective once it is approved by Vietnamese authorities.
Two major shareholders of Pacific Airlines, Qantas Group and Vietnam Airlines, will continue to review and consider the roadmap for restructuring the airline, and make necessary changes related to the share structure, Nguoi Lao Dong reported.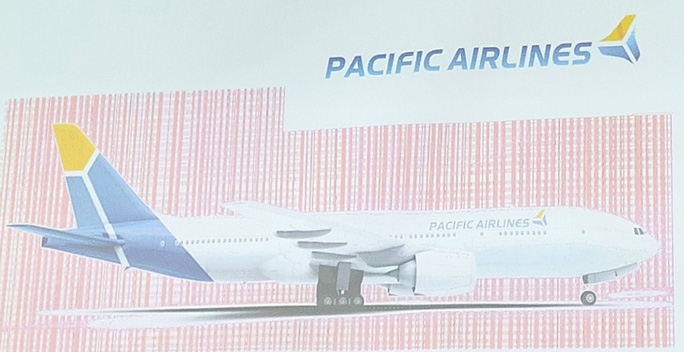 Paint color of the scheduled aircraft of Pacific Airlines (Photo: Nguoi lao dong)
Vietnam Airlines' Deputy General Director, Pacific Airlines Chairman Mr. Trinh Hong Quang, , commented: "With the synchronization of the flight system and sales network, Pacific Airlines and Vietnam Airlines will enhance their operational efficiency and competitiveness in both traditional and low-cost aviation segment ".
Quang said that Jetstar Pacific was born for a long time but failed to make a breakthrough. With restructuring, including brand transformation, shareholder restructuring and renewal of sales system, that will create momentum for Pacific Airlines to develop and meet customer needs.
Quang added that the differences in management style between Australian private company Qantas and state-owned Vietnam Airlines caused the confusion for the former to fully understand the Vietnam market.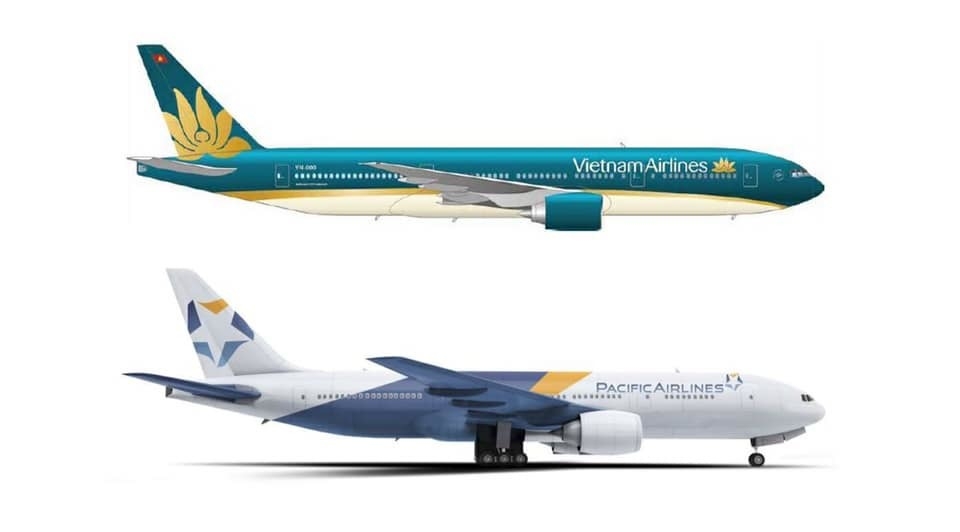 The new Pacific Airlines logo (Photo: Vietnamnet)
Earlier, talking to the press, Trinh Hong Quang said that low-cost airlines currently account for about 30-45% of the world aviation market share, in Vietnam it is over 50%. About 36 million passengers both domestically and internationally travel by low-cost airline in Vietnam in 2019. This is a potential market for airlines to open and develop.
Recently, as a major shareholder, Vietnam Airlines has participated in a strong restructuring of Jetstar Pacific on the "dual brand" orientation. After renaming the brand, Vietnam Airlines and Pacific Airlines will continue to create a product range to meet the diverse needs of customers from the low-cost to high-class segment. At the same time, this combination allows the two sides to take advantage of each other to give customers many benefits at attractive prices..
With 30 percent stake in Jetstar Pacific, Qantas will divest from the airline. Meanwhile, Vietnam Airlines is making plan to raise its ownership in the airline to 98 percent.
According to the Airports Corporation of Vietnam (ACV), the Vietnam Airlines Group, which consists of Vietnam Airlines, Jetstar Pacific and Vietnam Air Services Company (VASCO), held over 50 percent of Vietnam's aviation market last year. Meanwhile, Vietjet claimed 41.9 percent of the market share.
Last year, Vietnamese airlines served 116 million passengers, up 12 percent from 2018, ACV said.
Handbook
Yoga has recently become one of the best exercise methods that bring many health benefits to people, but it also requires a lot of technique and training to avoid injuries. There are several ways to practice it home, and will still help you achieve your goals.