Jobs & Skills That Allow You To Both Work And Travel The World
A lot of people said working and traveling are two separate things, but the truth is there are jobs that allow you to both work and travel everywhere you want.
If you want to work from anywhere and travel the world it is most important to acquire the right skills. Once you do, you can work remotely for a company, become a freelancer or work solely on your own projects.
The more skills you develop the easier it will be for you to generate an income, but remember that this also takes time. That's why getting paid to learn by your clients is one of the best and easiest ways to get started to work from anywhere and travel the world.
Best jobs for travel lovers
Working eight hours every day behind a computer screen isn't for everyone. Some people love to travel and want to use that passion to make a living.
If you're constantly planning your next vacation, consider finding a career that fits your lifestyle. Instead of spending all your PTO and hard-earned money traveling once or twice a year, you could get paid while seeing the world.
1. Sports recruiter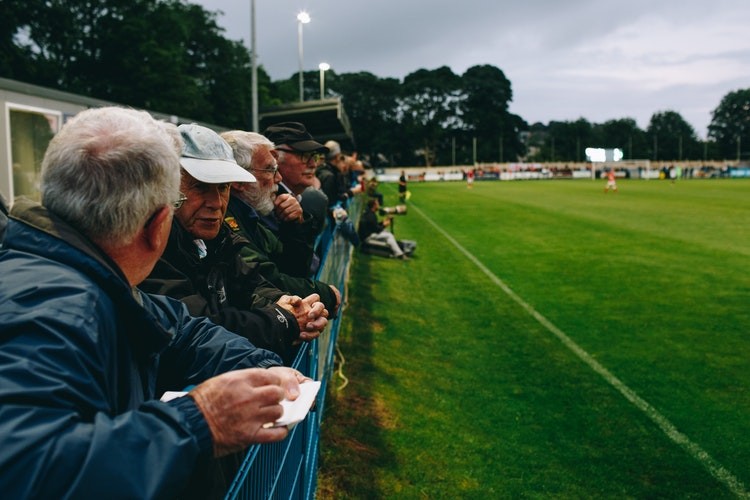 Photo: Coach Renee Lopez
They scour high schools, colleges, and local leagues to look for the next star. Sports recruiters sometimes also look for people to fill in other roles in sports, such as coaches. A sports recruiter must have a broad skills base.
Firstly, they must know the sports industry inside out.
A recruiter also needs to know what to look for in potential players, and also how to spot possible problems. They also need good negotiation skills to be able to enlist a player. If you love sports, are good with people, and have an eye for talent, then you will likely enjoy the role of a sports recruiter. This is a popular career choice, and for this reason entry into this field can be competitive.
Colleges and professional sports organizations employ athletic recruiters to travel to schools and sporting events across the country to scout new talent. Of course, you'll need to know the game inside and out, and the specific skills an athlete would require for certain team positions. If you're an avid sports fan, though, this part of the job could be easy for you.
When you become a sports recruiter, you'll likely start working with another recruiter, to begin with. Most start their career working for a college, and spend their time traveling the country looking for the next sports starts. You would begin looking for players for all kinds of sports.
Once you have shown your skill as a recruiter, you may be recruited by a larger team or league. It's likely at this stage of your career you would work within a particular sport. Some sports recruiters go on to become sports agents or managers later in their careers.
2. Construction manager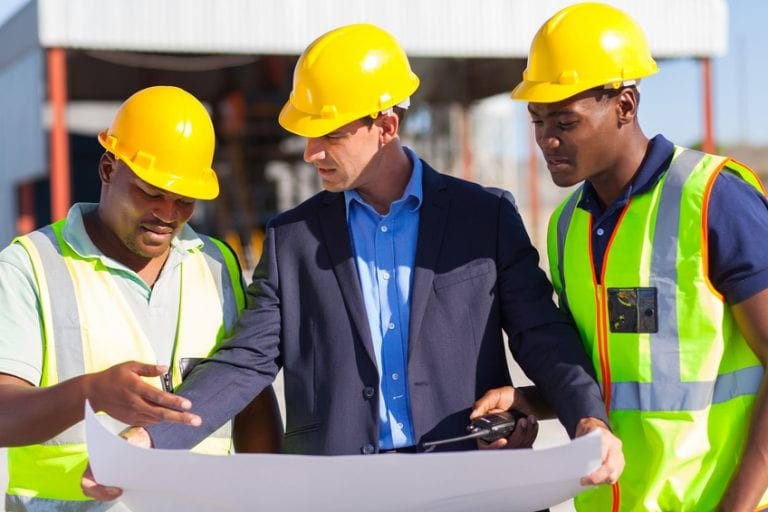 Photo: Procore
Construction management is a professional service that provides a project's owner(s) with effective management of the project's schedule, cost, quality, safety, scope, and function. Construction management is compatible with all project delivery methods. No matter the setting, a Construction Manager's (CMs) responsibility is to the owner and to a successful project.
At its core, a capital project is made up of three parties (excluding the CM):
The owner, who commissions the project and either funds the project directly or finances it through a variety of methods.
The architect/engineer, who designs the project.
The general contractor, who oversees day-to-day operations and manages subcontractors.
The CM represents the owner's interest and provides oversight over the entire project directly for the owner. His/her mandate is to work with all parties to deliver the project on time, at or under budget, and to the owner's expected standard of quality, scope, and function.
CMs are uniquely qualified through combined education and experience to work with the owner, architect, general contractor, and other stakeholders to determine the best possible sequence of construction operations and develop a detailed schedule and budget, while also establishing plans for project safety and security and helping the owner manage risk. This requires using project management information systems (PMISs) and complex planning techniques, like the critical path method, as well as knowledge of construction methods.
3. Copywriting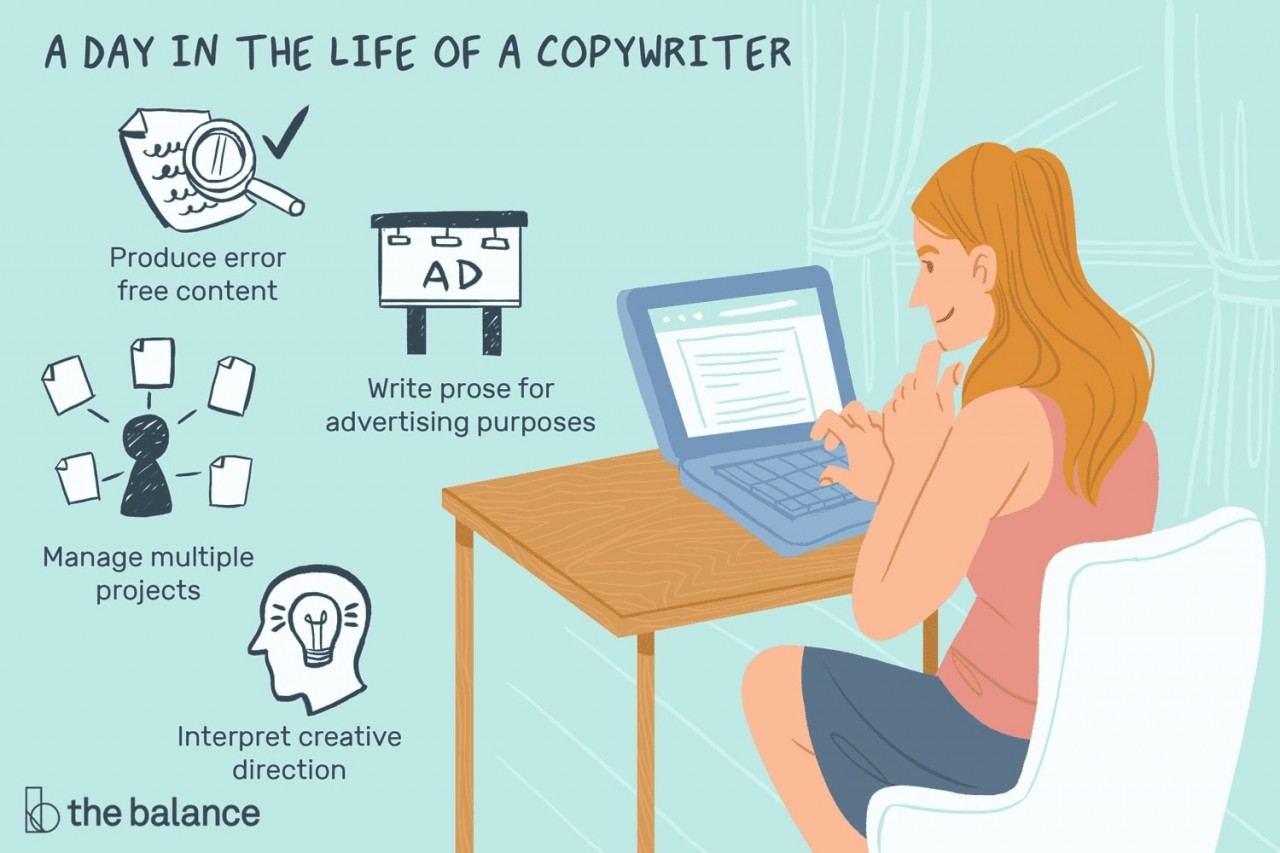 Photo: ATP Academy
Copywriting is the process of writing persuasive marketing and promotional materials that motivate people to take some form of action, such as making a purchase, clicking on a link, donating to a cause, or scheduling a consultation.
Copywriting is at the core of nearly every business.
Without copywriters, businesses wouldn't be able to share their messages with potential customers to expand their markets, or with current customers to keep them engaged.
This includes websites, non-profit organizations, service providers, as well as brick-and-mortar retailers.
They all need and use copywriters.
Copywriting is not the best-paid job in the world, but if you are a Native English or German speaker, for example, you can still easily make around $15 an hour – enough to finance your travels in countries with a low cost of living if you work four hours a day. You can also specialize in SEO, which will help you to charge even more. Another great thing about copywriting is that you can gain a lot of experience by writing articles for others and getting paid for it, giving you valuable insight into how other Internet entrepreneurs make their money.
4. Virtual Assistance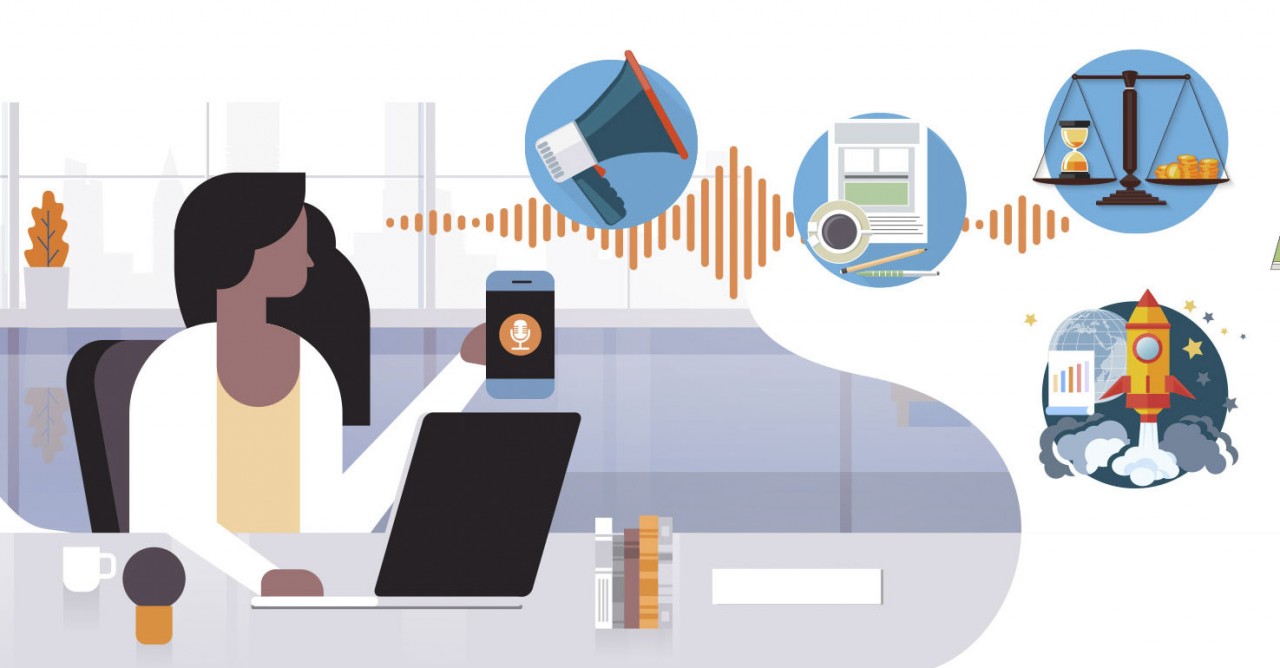 Photo: Lotus Quality Assurance
A virtual assistant is an independent contractor who provides administrative services to clients while operating outside of the client's office. A virtual assistant typically operates from a home office but can access the necessary planning documents, such as shared calendars, remotely.
People employed as virtual assistants often have several years of experience as administrative assistants or office managers. New opportunities are opening up for virtual assistants who are skilled in social media, content management, blog post writing, graphic design, and Internet marketing. As working from home has become more accepted for both workers and employers, the demand for skilled virtual assistants is expected to grow.
Virtual assistants have become more prominent as small businesses and startups rely on virtual offices to keep costs down and businesses of all sizes increase their use of the Internet for daily operations. Because a virtual assistant is an independent contractor, a business does not have to provide the same benefits or pay the same taxes that it would for a full-time employee.
Also, since the virtual assistant works offsite, there is no need for a desk or other workspace at the company's office. A virtual assistant is expected to pay for and provide their own computer equipment, commonly used software programs, and high-speed Internet service.
5. Flight attendant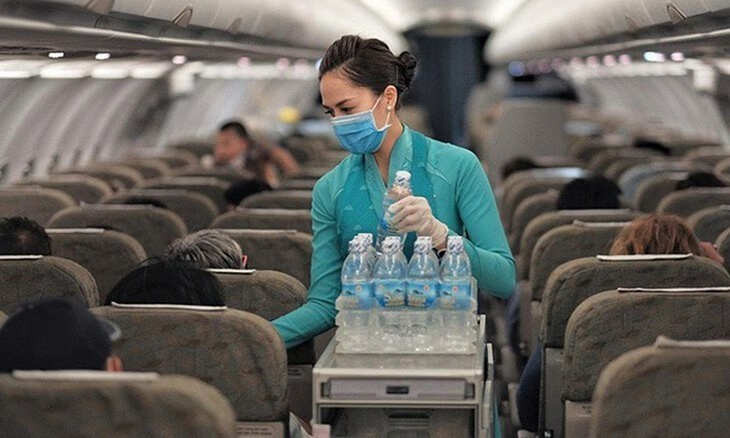 Photo courtesy of Vietnam Airlines
Flight Attendants have a range of responsibilities during each flight, the most important of which is to keep passengers safe and to ensure that everyone on board follows security regulations.
Tasks and duties
Ensuring that adequate supplies of emergency equipment and refreshments are on board.
Taking care of passengers' needs, particularly those with special needs.
Checking passengers' tickets and directing them to seats and cabins.
Preparing and serving meals and refreshments for passengers.
Tidying aircraft cabins, and stowing food, equipment, and cabin baggage.
Conducting safety checks and demonstrations of safety equipment and procedures, such as how and when to use the plane's seat belts, oxygen masks, and life vests
Assisting and directing passengers in emergencies and carrying out emergency procedures.
Performing first aid when required.
Handling security issues when required.
Assisting passengers with customs and immigration documentation.
Distributing reading material, pillows, blankets, and other amenities for the comfort of passengers.
Being a Flight Attendant can be a physically demanding job as you will spend a large amount of time on your feet helping passengers with luggage and operating food and beverage carts.
6. Consultant
Consultants can perform a range of duties that may vary considerably depending on the industry. In a nutshell, consultants provide expert opinions, analysis, and recommendations to organizations or individuals, based on their own expertise. They're essentially fixers, serving as objective troubleshooters, and providing strategies to prevent problems and improve performance.
Consulting jobs often offer employers the opportunity to supplement their existing team members with an outside perspective. Consultants can help organizations streamline operations, increase productivity, build revenue, and make overall functions more efficient across the organization.
A primary reason companies hire consultants is that they may possess in-depth knowledge of a specific industry or issue that the organization has in-house. A seasoned consultant can often devote time and expertise to a project that staff employees just don't have.
Consultants can also help bring new life to organizations that are stuck, or shift resources to help companies grow or move in a different direction.
Given their broad role in identifying issues and streamlining work processes, virtually all industries hire consultants. Consultants who make assessments for their clients often train and teach employees based on their recommendations for how the organization needs to change.
Some of the areas where organizations frequently seek consulting expertise are accounting and finance, human resources and employee training/development, technology, branding and marketing, management, and project management.
7. Web design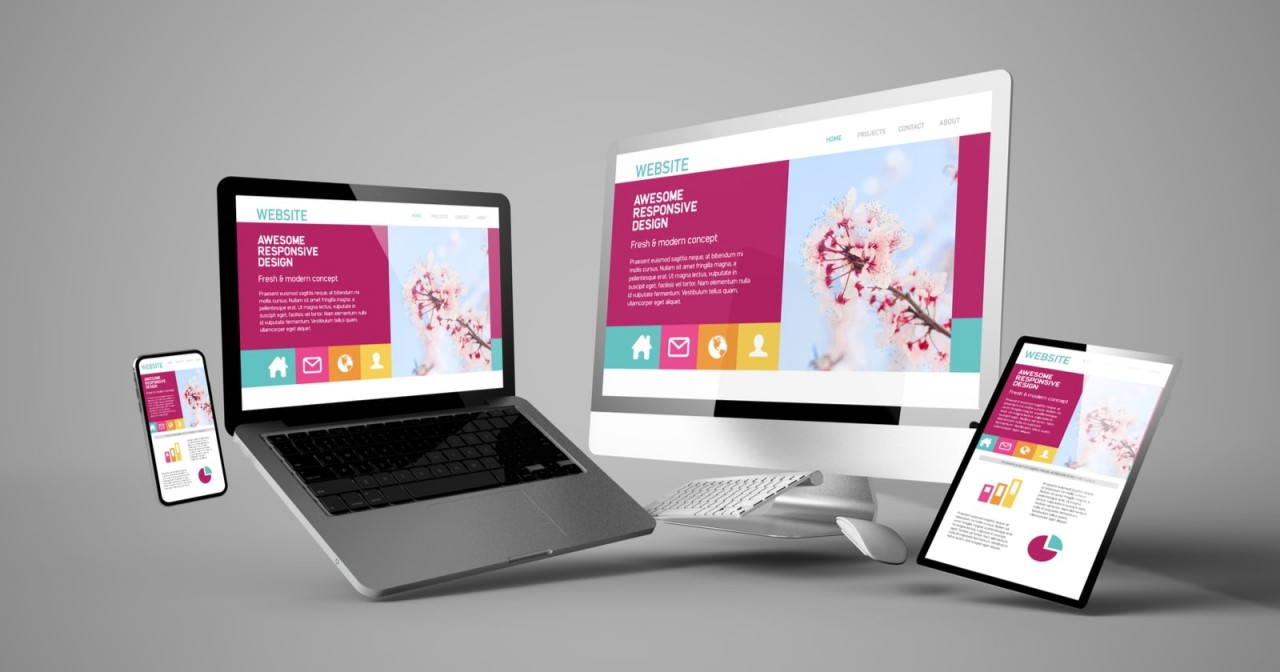 Photo: ICEO
Learning the basics of web design is easier than you think. If you study hard you can learn to build a website for clients in WordPress within a few weeks. You don't even need to become a great designer for this since you can simply use WordPress themes from sites like Woothemes or Themeforest that will look great right from the start. Some knowledge of web design is important for most skills listed below and since the basics are so easy to learn I strongly suggest investing some time in getting to grips with the basics. One good way to actually start making money with web design is to first build a site for yourself about a topic you are interested in and then ask business owners you know personally if you could build a website for them. If you do it well, simply ask them for referrals to generate ongoing business.
Top 21 Best Remote Jobs in 2022

If you're looking for some of the best remote jobs available today, the list compiled below would do the trick. The careers listed pay well, ...