John Legend Explores Hanoi in his First Trip to Vietnam
The singer shared his favorite moments on his first time traveling to Hanoi
Although he did not stay in Vietnam for long, on his personal Instagram page with more than 14 million followers, John Legend shared that he had been to some famous places in Hanoi.
First, the singer chose to go to Dinh cafe located on Dinh Tien Hoang street with a view of Sword Lake to enjoy egg coffee.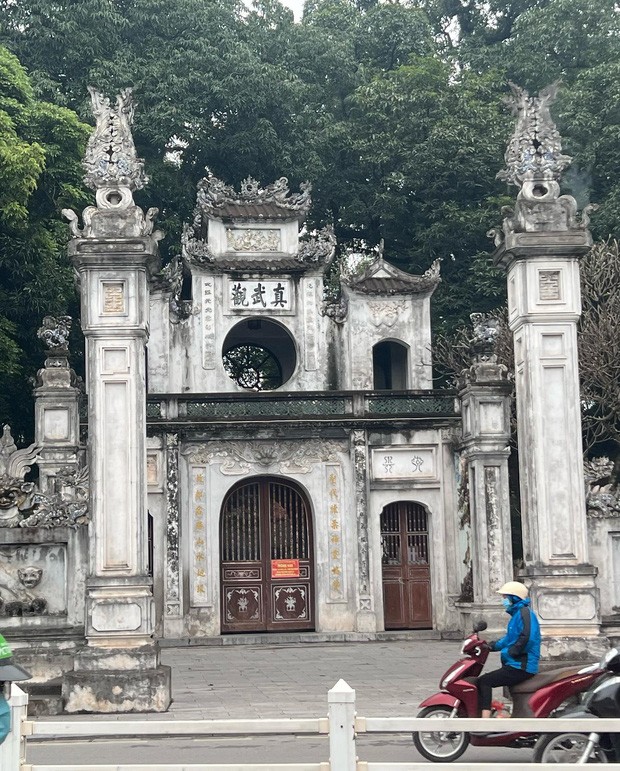 Photo: John Legend
Then while passing by the Quan Thanh Temple, he did not hesitate to snap the scene of this Hanoi's famous relic.
"Completing the show in Hanoi in a beautiful Opera House. This is my first time in Vietnam. Thank you for the welcome," John Legend wrote.
On the evening of January 20, John Legend appeared at the Vinfuture Awards ceremony held at the Hanoi Opera House.
He sang "You Deserve It All" - one of his recent releases along with The Beatles' "Imagine."
The superstar also gave fan a world-class performance of his mega-hit "All Of Me," which left the audiences in awe.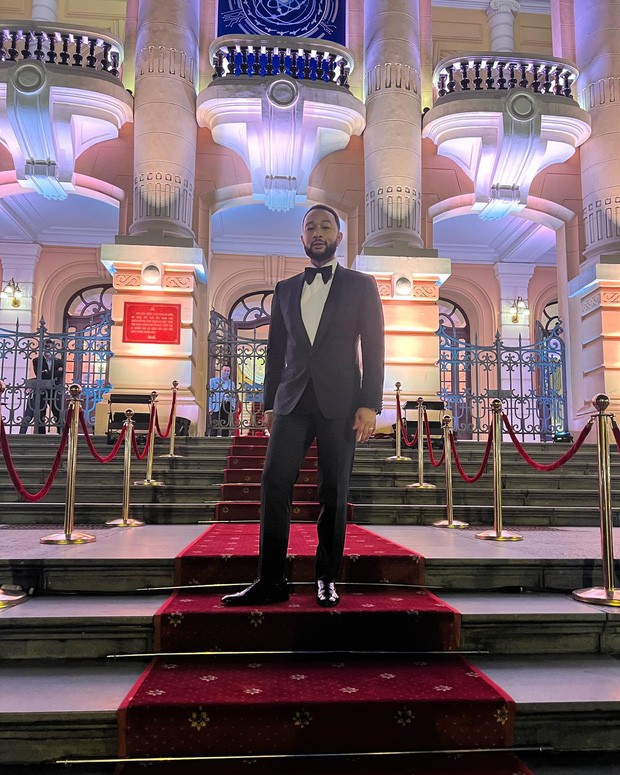 Photo: Dan Viet
Before leaving Hanoi, Legend made the most out of his first trip to Hanoi by visiting famous relics and enjoying local cuisine.
He posted on his Instagram about how much fun he had, singing at a beautiful opera house and drinking egg coffee at a small cozy café.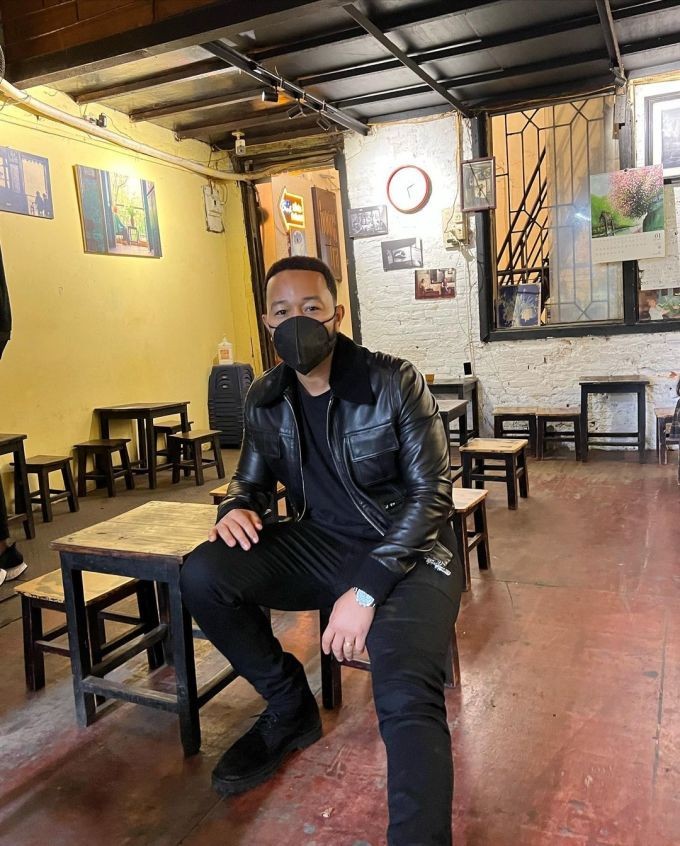 The 44-year-old singer shared a photo of himself at a cafe. Photo: John Legend
In his coffee cup, the image of Ho Guom tower is cleverly drawn vividly. The singer's wife Chrissy Teigen also expressed her desire to join Legend on his Hanoi trip.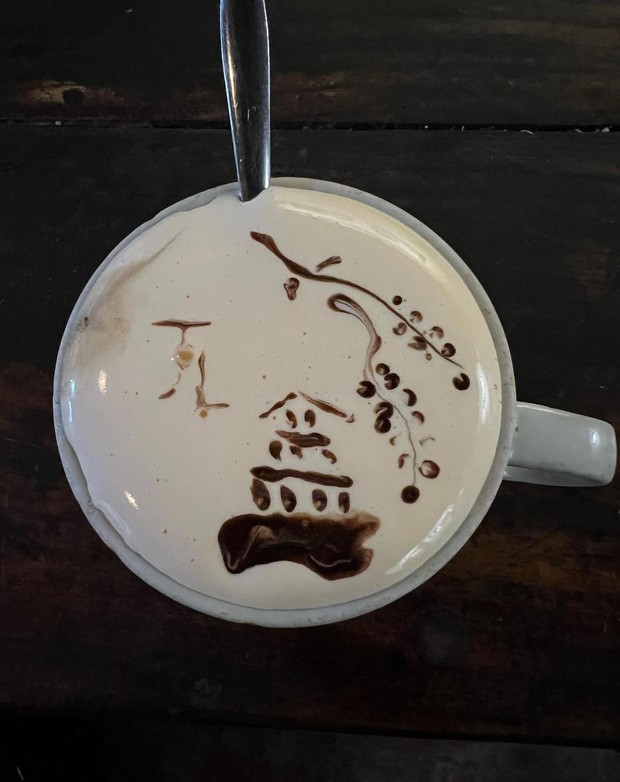 Photo: John Legend
The model said: "You know this outfit is my favorite outfit, how dare you wear it without me."
John Legend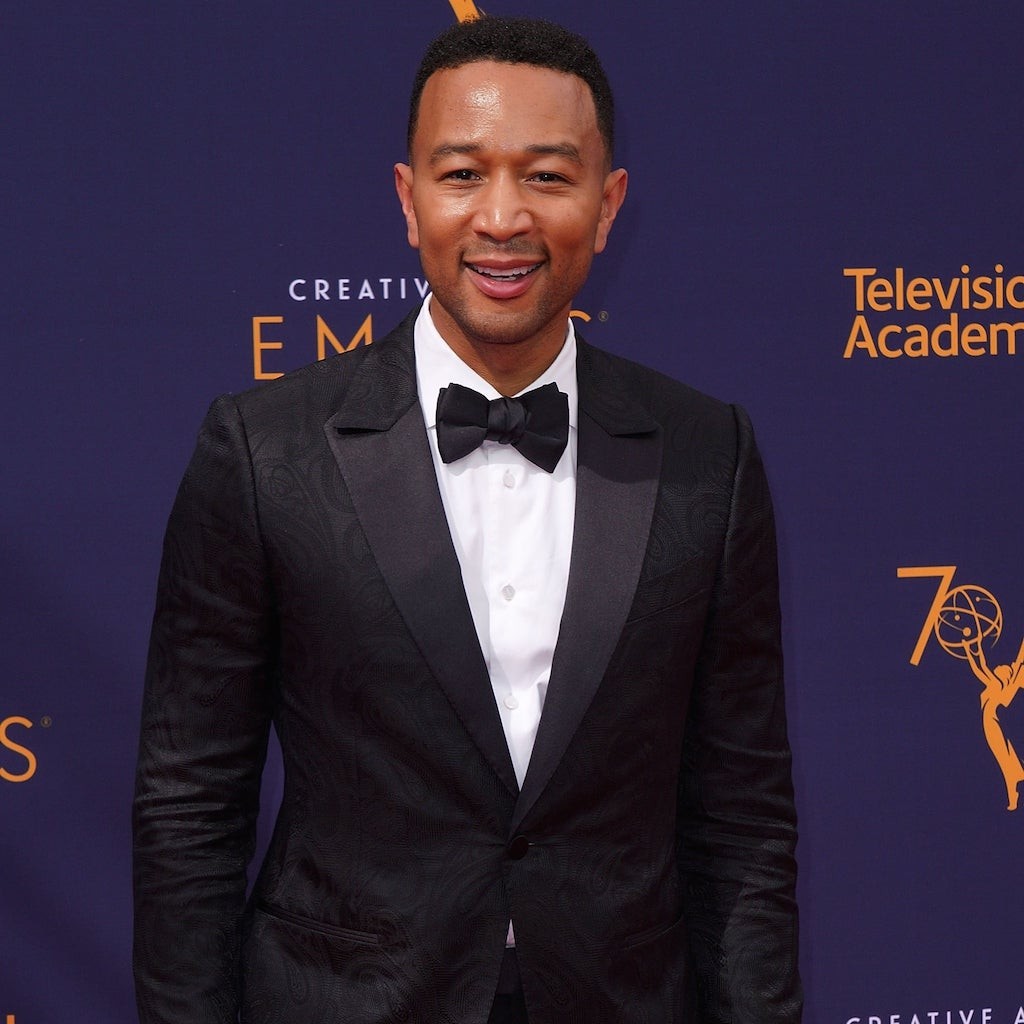 Photo: Popsugar
Born in 1978, John Legend is an African American singer-songwriter and pianist who achieved success in the early 21st century with his fusion of R&B and soul music. He also was also a sought-after session musician.
John Legend was the first African American man to win all four major North American entertainment awards (EGOT: Emmy, Grammy, Oscar and Tony). In 2019, the male singer was crowned People's Sexiest Man Alive.
After taking home his first Grammy in 2006 with his debut album Get Lifted, the star began a steady ascension to superstardom while using his voice for good.
Unabashedly in love with his wife Chrissy Teigen and a doting father to their kids, Luna and Miles, Legend has become one of Hollywood's biggest stars while remaining as down-to-earth as ever.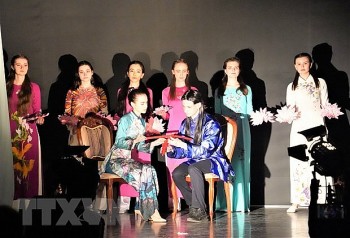 Overseas Vietnamese
Two exchange programmes were held in Russia, attracting manyemany and students of Vietnamese studies from leading universities in Russia.