Journey to the past at Dien Khanh Citadel
Dien Khanh Citadel is a historic site in of Khanh Hoa province. Lying just 10 km to the west of coastal city Nha Trang, it is one of Vietnam's old citadels and retain mosts of its original architecture
Dien Khanh Citadel, the Imperial Citadel of Thang Long and Hue Imperial Citadel are three ancient citadels in Vietnam that retain much of their original architecture. Uniquely beautiful, the outpost had a strategic position in the south-central coast of Vietnam, marking many historic events. The citadel witnessed the ups and downs of Vietnam's last royal dynasty of Vietnam, as well as the fight of people in Khanh Hoa against French and American invasions.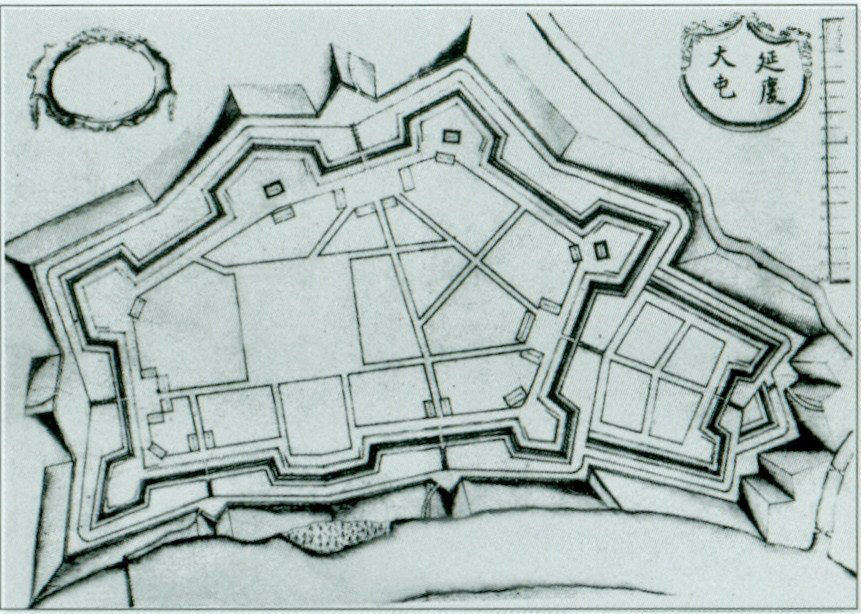 Over roughly 36,000 square meters, Dien Khanh citadel used to be a Vauban-style military fortification. Photo: Khanh Hoa.gov.vn
The citadel was built in 1793 under the reign of Gia Long (1762-1820), the first emperor of the Nguyen Dynasty, Vietnam's last royal family. Having realized its strategic position, Gia Long developed Dien Khanh into a solid defensive fortress. The complex holds significant artistic, architectural and historical value.
The fortres was built on a bare earth mound resembling the back of a turtle, a sacred animal representing immortality. Outlying Dien Khanh was a system of moats around 3-5 meters deep. The moats were filled with water and obstacles to enhance the citadel's defense.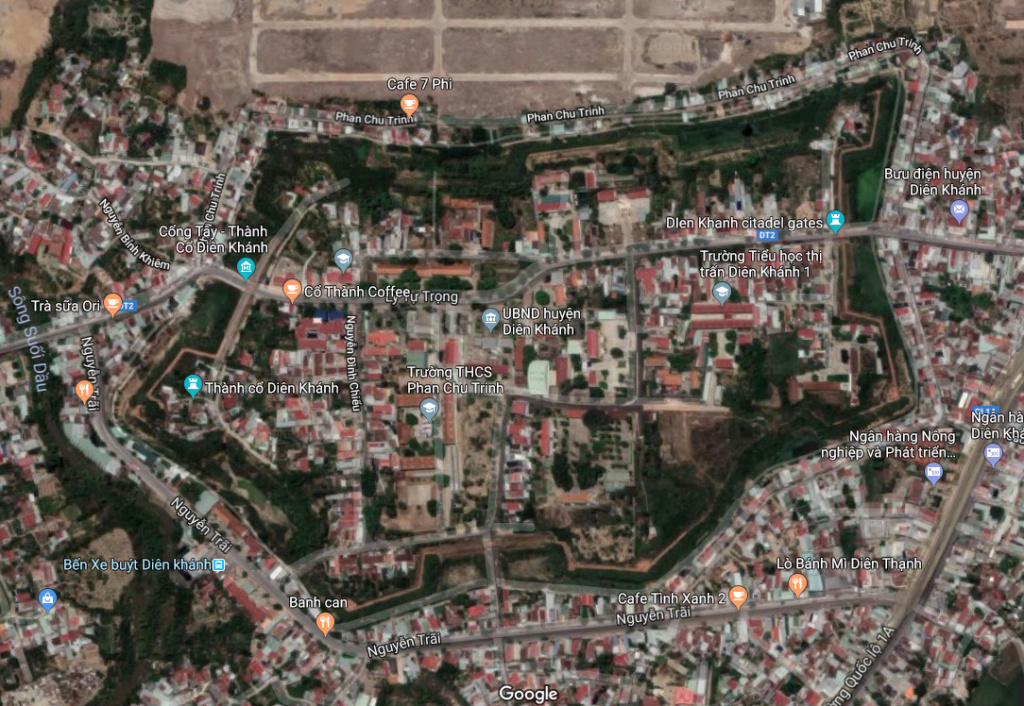 Dien Khanh from above. Photo: Cham Khanh Hoa
The corners of Dien Khanh were built slightly above the rest of its features. Each corner had a 2-meter-high section to hold cannons, one of the most noticeable traits of Vauban-style military architecture, a popular style of military fortification in western Europe in the 17th and 18th centuries, named after French engineer Sébastien Le Prestre de Vauban.
Throughout the citadel, bamboos and thorny trees were planted to create a traditional Vietnamese defense system. The walls of the fortress were hexagonal but uneven, with a circumference of over 2,600 m. On each side, the wall was further divided into small, winding sections to make observation easier.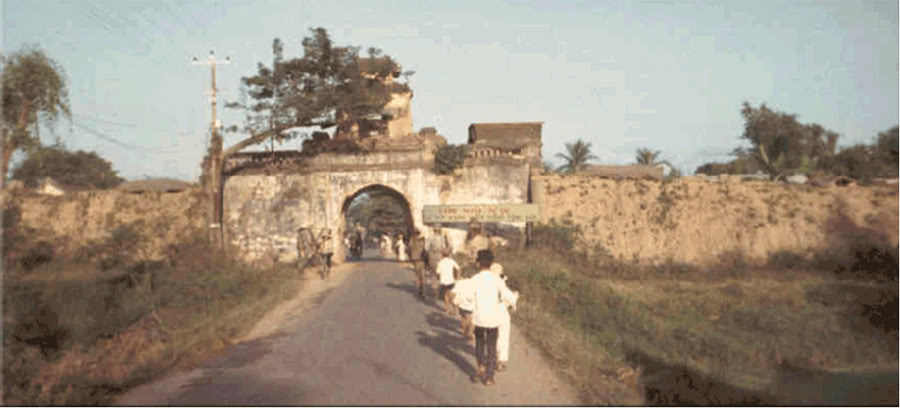 The east gate in 1960. Photo: Cham Khanh Hoa
The gates of the citadel were built with refined bricks. On the sides were three-meter-wide staircases to the top of the gates, where quadrangular observatories with yin-yang roofs curving upwards. The observatories are about 4.1 meters above the ground. Dien Khanh Citadel originally had six gates but only four gates remain today, namely East - West – Pre (South) – After (North).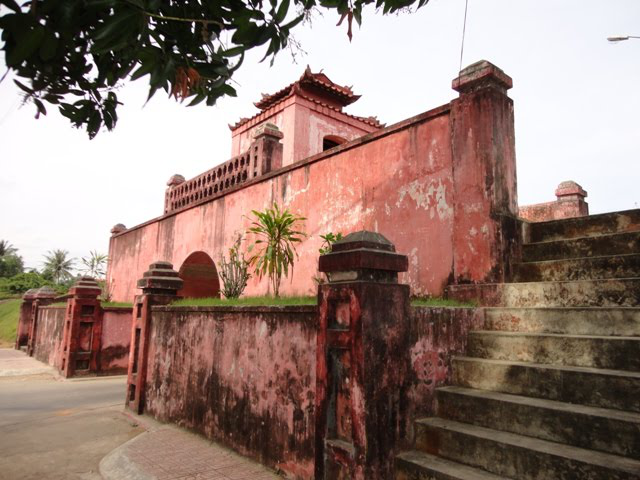 The citadel gate illustrates typical South Asian architecture of the time. Photo: Giao thong Sai Gon
Old documents reveal the unique architecture of the citadel, such as the rulers' palaces, which were modeled after Thai Hoa Palace in Hue Imperial Citadel, massive warehouses occupying thousands of square meters and a prison built of solid stone walls. In 1988, Dien Khanh Citadel was recognized as a national historical-cultural vestige. Today local people still use the gates.
About 200 meters from the west gate, tourists find Ha Dua, an old cathedral built by missionaries in 1800. Its bell tower was built later by the French in 1917.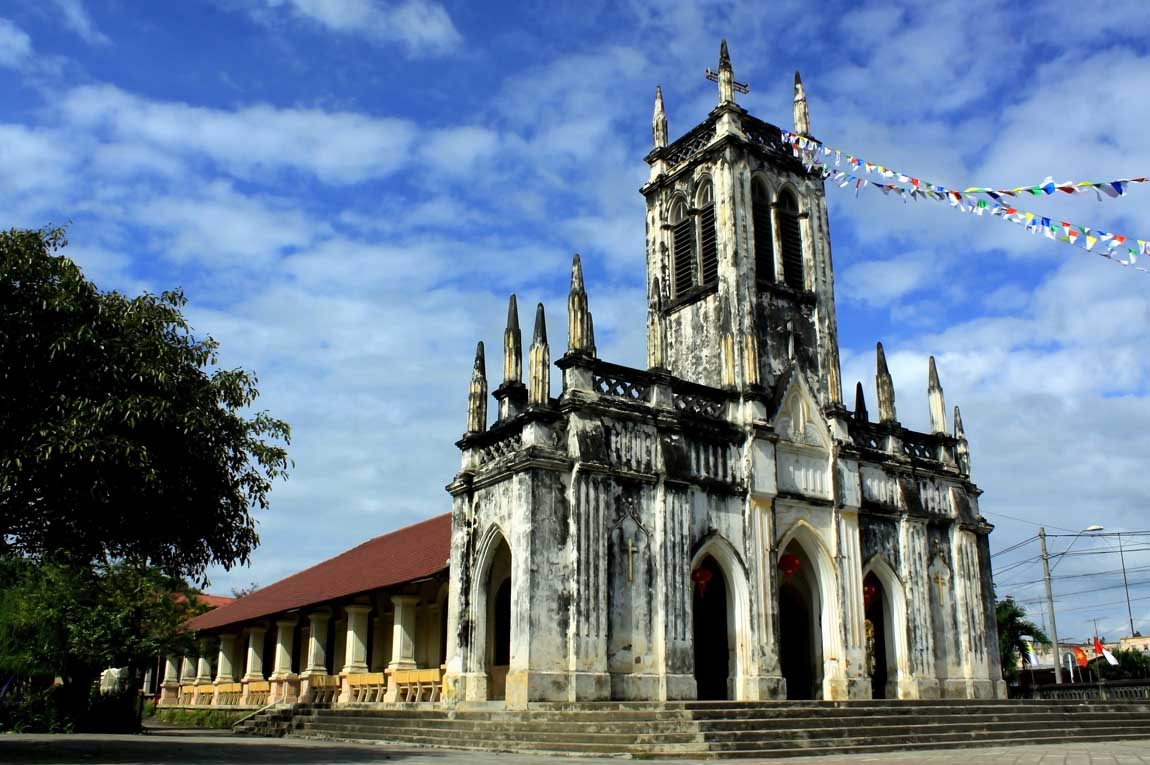 Ha Dua Cathedral is believed to be built in 1800 by missionaries. Photo: Nha Trang Today
The citadel is about 10 kilometers west of Nha Trang. A rail road and National Road 1 pass by the old citadel. Dien Khanh together with Nha Trang and Cam Ranh cities form an economic and tourism development triangle, giving tourists everything from beautiful beaches and pristine forests to bustling lowlands and historical and cultural sites.
After a relaxing swim in the clear ocean water in Nha Trang or Cam Ranh, you visit Dien Khanh town, and explore the old citadel with its unique architecture, evidence of the brainpower, effort and skill of the Vietnamese people in the Nguyen Dynasty.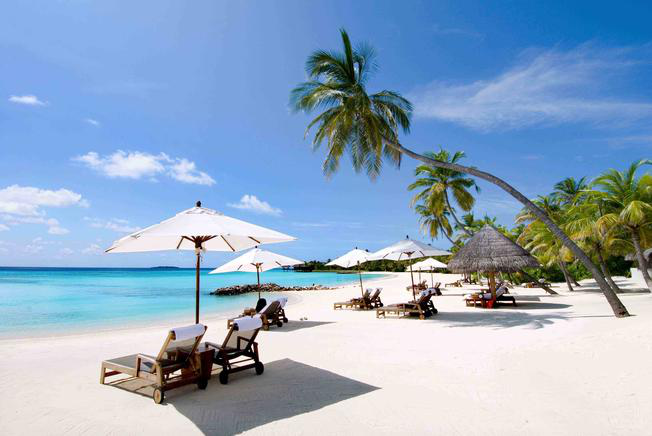 Tourists can make the best out of their trip, starting with scenic beaches in Nha Trang.
Photo: VNTrip
You can visit other scenic sites such as the Temple of Literature, Ha Dua church, Alexandre Yersin's memorial house, and the 200-year-old Long Phuoc temple. There's also a charming Tien creek that starts at the majestic Hon Ba Mountain range, about 25 kilometers southwest of Nha Trang.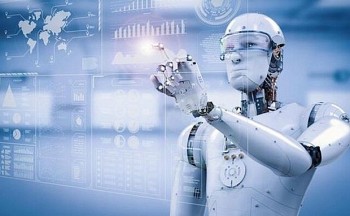 National
Vietnam News Today (October 18): Vietnam records 3,175 new local Covid cases; Vietnam proposes Pfizer cooperate in Covid-19 treatment drug production; Torrential rains trigger flooding, disrupt life in central Vietnam; Vietnam holds potential for robot, AI development.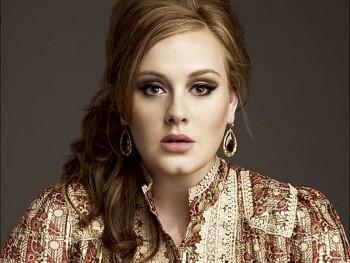 World
British singers scored this year as BBC Radio 2 released a list of five Best-selling women singers, with Adele staying on top.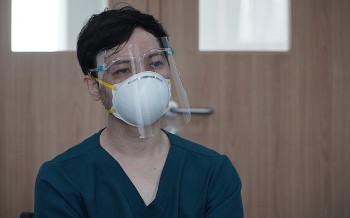 Viet's Home
Foreigners have been doing charitable work to help disadvantaged people cope with Covid-19 hardships, with some joining the frontline