Just like HIV, coronavirus may never go away: WHO expert warns
Coronavirus may never go away and populations around the world will have to learn to live with it, the World Health Organization (WHO) warned Wednesday.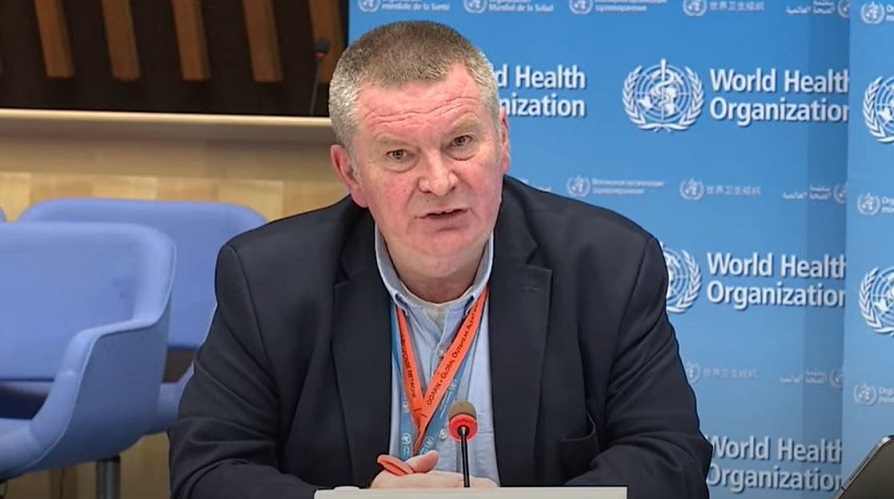 Dr Michael Ryan, the head of emergencies programme at WHO, said "This virus may never go away'
Michael Ryan, Executive Director of WHO health emergencies program, said that the coronavirus may become another endemic virus in the community and may never go away.
He said, just like the HIV has never gone away, there's no clue as to when the novel coronavirus will disappear.
"HIV has never gone away. But we have found ways for those who have HIV to live long and healthy lives for a longer period of time. We have to be realistic, we don't know when the disease will disappear. If we can find a highly effective vaccine which we can distribute to everyone in the world who need it, we could have a shot at eliminating it [coronavirus]," Ryan said.
The virus first emerged in Wuhan in China late last year and has since infected more than 4.2 million people and killed nearly 3,00,000 worldwide.
"We have a new virus entering the human population for the first time and therefore it is very hard to predict when we will prevail over it," said Michael Ryan, the WHO's emergencies director.
"This virus may become just another endemic virus in our communities and this virus may never go away," he told a virtual press conference in Geneva.
More than half of humanity has been put under some form of lockdown since the coronavirus crisis began.
But the WHO warned there was no way to guarantee that easing the restrictions would not trigger a second wave of infections.
"Many countries would like to get out of the different measures," said WHO chief Tedros Adhanom Ghebreyesus.
"But our recommendation is still the alert at any country should be at the highest level possible."
World still has 'long way to go' in COVID-19 fight
The world still has a "long, long way to go" to bring the COVID-19 pandemic under control, the Dr Ryan warned on Wednesday, as countries around the globe move to gradually ease restrictions aimed at curbing the spread of the disease.
"What we all fear is a vicious cycle of public health and economic disasters if lockdowns are eased without the ability to detect fresh outbreaks," said Dr Ryan.
He added that "very significant control" of the virus was required in order to lower the current risk assessment.
Many governments have rolled out plans to restore normal life while still trying to contain the virus which has infected close to 4.3 million people and killed more than 294,000, according to data from the U.S.-based Johns Hopkins University.
Most of those countries have seen their economies take a battering due to the restrictions placed to curtail the spread of COVID-19.
The European Union on Wednesday pushed for a gradual reopening of borders within the bloc, saying it was not too late to salvage some of the summer tourist season while keeping people safe.
Ryan said the so-called lockdown measures are designed to relieve pressure from the health systems and give them time to ramp up capacity to treat the critically ill. He added that while reinstating social distancing restrictions will help hospitals, such a stop-and-go policy would devastate the economy.
To avoid rolling out restrictions after they've been lifted, countries and regions that reopen need to have infrastructure in place to conduct widespread testing to quickly detect and isolate potential cases before they have a chance to spread, Ryan said. Without the capacity to test broadly, it will take weeks for officials to detect a new outbreak — giving it weeks to circulate unchecked, he said.
"We should not be waiting to see if opening of lockdowns has worked by counting the cases in the ICUs or counting the bodies in the morgue. That is not the way to know something has gone wrong," he said. "The way to know the disease is coming back is to have community-based surveillance, to be testing and to know that the problem is coming back and then be able to adjust your public health measures accordingly."
WHO approves made-in-Vietnam Covid-19 test kits

The World Health Organization (WHO) has recognized made-in-Vietnam "LightPower iVA SARS-CoV-2 1st RT-rPCR" test kits manufactured by the Military Medical University and Viet A Corporation ...
AFP, Reuters, CNBC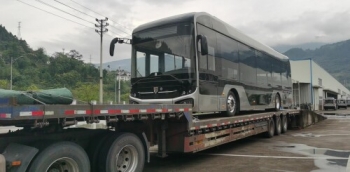 Economy
Ev Dynamics (Holdings) Limited is a pioneer and a prominent player in China's new energy commercial vehicles market, as well as a whole-vehicle manufacturer of specialty passenger vehicles and new energy passenger vehicles.