WHO approves made-in-Vietnam Covid-19 test kits
The World Health Organization (WHO) has recognized made-in-Vietnam "LightPower iVA SARS-CoV-2 1st RT-rPCR" test kits manufactured by the Military Medical University and Viet A Corporation this weekend.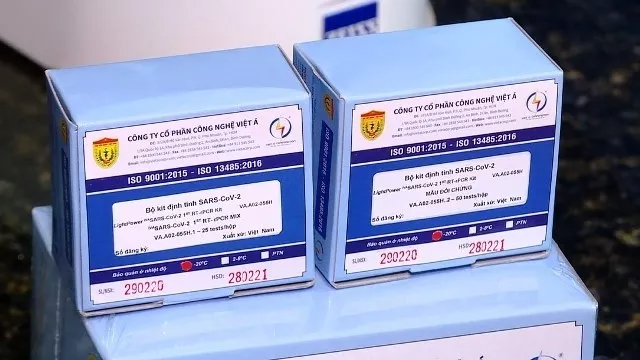 The COVID-19 test kits have been jointly developed and produced by the Military Medical University and Viet A Corporation. Photo: Nhandan.
The recognition comes after Vietnam proposed the organization to expertise the COVID-10 test kits according to the WHO's Emergency Use Listing Procedure (EUL), according to Vietnamplus.
"LightPower iVA SARS-CoV-2 1st RT-rPCR" test kit was then granted with the code EUL 0524-210-00 and considered meeting the international standards.
Director-General of Viet A Corporation Phan Quoc Viet said that the test kit uses the Real-Time RT-PCR method, the only method recognised by WHO for the detection of SARS-CoV-2, with the full timescale for the RT-PCR test kit to produce a result at a little over two hours.
Earlier, on April 21, the COVID-19 test kits passed European standards and were granted the CE marking and Certificate of Free Sale (CFS), allowing the test kits to be sold in the European Economic Area, including the UK.
Each kit includes 50 separate tests, allowing for SARS-CoV-2 testing on up to 50 people, and is sold at VND400,000- VND600,000 per test thanks to the subsidy from the Ministry of Science and Technology.
Last month around 20 countries and territories were negotiating the purchase of the kits. Viet A would export kits to Iran, Finland, Malaysia, and Ukraine first, Viet said at the time. No further updates on the negotiations have been revealed.
Viet A said it is currently capable of producing around 10,000 kits a day, but could increase it to 30,000 if required. A kit is good for 50 tests.
Part of the reason the coronavirus has been such a tricky disease to detect is due to the virus's incubation period. It can take up to 14 days for someone to show symptoms similar to the coronavirus (cough, fever, trouble breathing). By the time someone does show symptoms, if they even do, they could have already spread the virus to others.

Fast and accurate testing is especially needed for the health care workers operating on the front lines and most in danger of contracting the disease.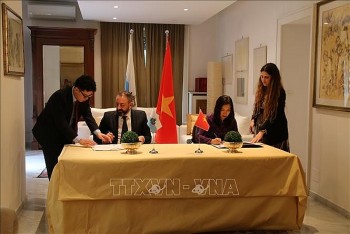 Friendship
The two countries will continue promoting cooperation to enhance growing ties between the two countries based on the good friendship since they established diplomatic relations in 2007.