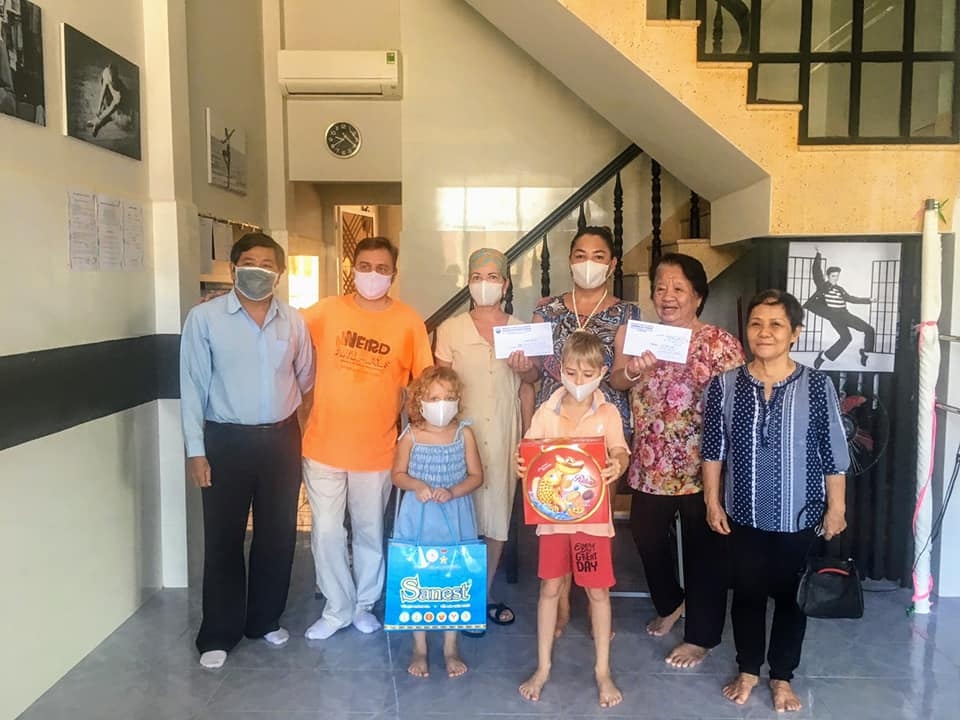 Khanh Hoa Union of Friendship Organizations and the provincial Vietnam-Russia Friendship Association help stranded Russians overcome COVID-19.
According to Khanh Hoa Union of Friendship Organizations, a Russian couple living in Nha Trang is providing shelter for some Russian nationals including 20 adults and 15 children.
Lin and Thanh have visited and handed over VND 10 million (USD 424) to Russian tourists in order to help them overcome the difficulties caused by COVID-19 pandemic.
Moved by the good deed of the Union of Friendship Organizations, Gu La – a stranded Russian tourist shared: In this COVID-19 situation, we are now left stranded with no place to go after flights between countries have been canceled. Over the past few days, there have been many kind-hearted people visiting and giving rice and milk to the children... We are grateful to the Vietnamese and Nha Trang people."
The entire world is facing a truly unprecedented situation arising out of coronavirus and it is a constant endeavour to ensure the wellbeing of tourists, especially the ones that travel from foreign countries.
Lin stressed that the Union will continue to mobilize philanthropists to help and propose to the authorities to extend help to Russian friends.
VNT