Khmer Times: Vietnam is Cambodia's No.1 Destination
The biggest reasons why Khmer tourists come to Vietnam for vacation are the beautiful beaches and convenient aviation routes.
With an increase of 338% in the first half of this year compared to the same period of 2019 (before the pandemic outbreak), Cambodian tourists accounted for the largest growth among international visitor markets to Vietnam in the post-Covid-19 recovery period, Khmer Times reported.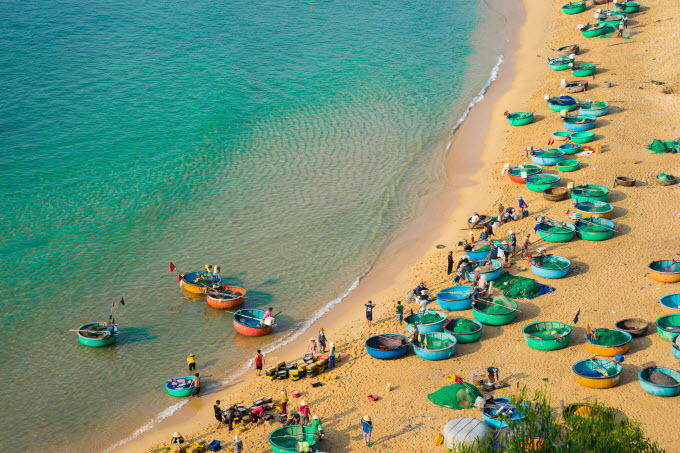 Coracle boats along Quy Nhon Beach in the central province of Binh Dinh. Photo by Shutterstock/Huy Thoai.
The second fastest-growing tourist market right after Cambodia is Indian tourists, up 236%. Laos ranked third in terms of tourist source growth with 117%, followed by Thailand (108%) and Singapore (107%).
Vietnam's tourism services including visa exemption for up to one month for citizens of Thailand, Singapore, Indonesia, Cambodia, and Laos have made Vietnam a major attraction for tourists from Southeast Asia, stating Khmer Times.
Meanwhile, the strong growth of Indian tourists is due to the increase in the number of direct flights between Indian cities and Vietnam.
The foreign newspaper also shared impressive statistics of Vietnam's international tourism in the first half of this year, Vietnam welcomed more than 5.5 million visitors, reaching 69% of the target of 8 million in 2023.
South Korea has the highest number of visitors to Vietnam with more than 1.6 million arrivals, accounting for 28%. China is second with 557,000, followed by the US with 374,000.
The coastal city in the Central region - Da Nang, the ancient town of Hoi An, Da Lat, Nha Trang, Vung Tau, and "paradise pearl island" Phu Quoc are the top favorite places of Vietnamese destinations among Cambodian tourists.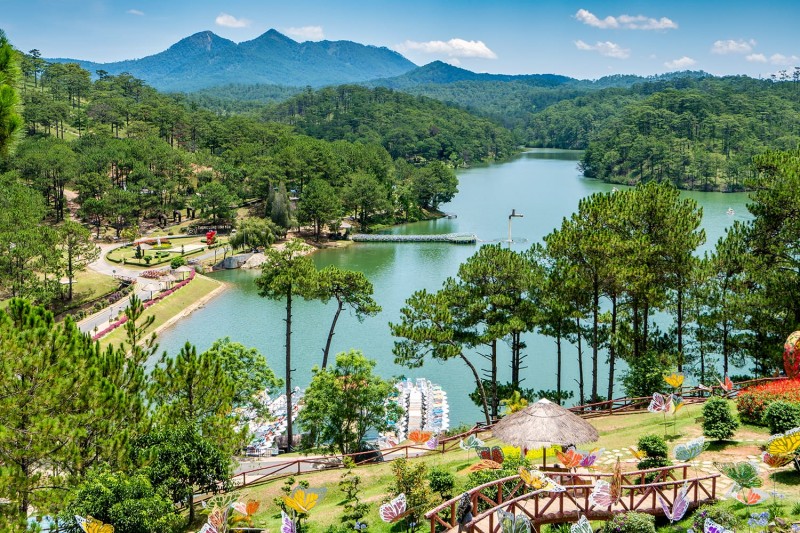 Da Lat, Lam Dong province, Vietnam. Photo: Tonkinphotography / shutterstock.com
Many Cambodians also regularly go to Vietnam for medical treatment. This is a niche market that hinders much potential.
Khmer Times also interviewed a representative of the outbound department of a travel company in Phnom Penh, affirming that Vietnam has always been the number one destination of Cambodians.
"I have been working in the tourism industry for more than 20 years now and can tell you that Cambodians are great tourists. If you target the younger generation, they are tourists not to be missed. Still, outbound tourism hit a post-pandemic low and is now recovering, however, many Cambodians will continue to explore the world while welcoming tourists from all over the world to come here with the standard highest level of hospitality," he told the Khmer Times.
He added that Vietnam and Thailand are the main tourist destinations for Cambodians, but foreign tourism is now becoming more diversified with more options thanks to increasing air connections.