Knowledge and Skills Key to Combating Human Trafficking
Enhancing public knowledge and skills on how to prevent human trafficking is an important solution to fight crime, said Ha Thi Nga, president of Vietnam Women's Union, at an event on July 30.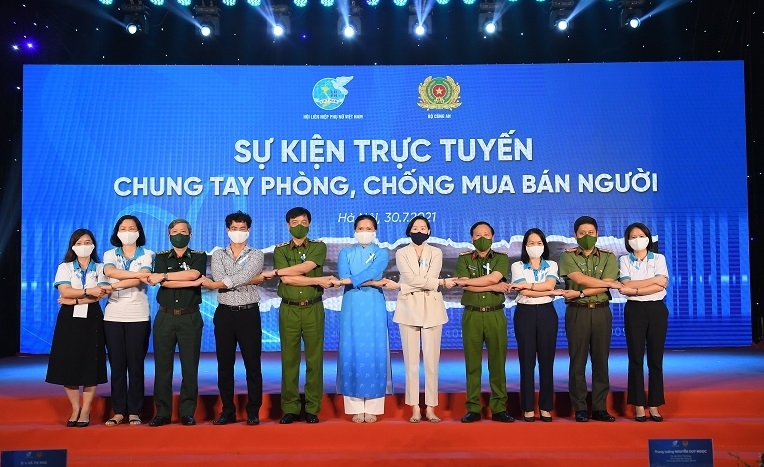 Participants at the event join hands to make commitment to fighting human trafficking. Photo Cong An Nhan Dan
The online event was jointly held by the Vietnam Women's Union and the Vietnamese Ministry of Public Security to observe the World Day Against Trafficking in Persons.
Nga said in spite of efforts from the Party, the State and other authorities to enforce human trafficking laws and realize international commitment, human trafficking in Vietnam was still complicated with more sophisticated and new tricks Used by traffickers. Victims are from disadvantaged groups, mainly women and children.
Human traffickers have taken advantage of social networks to deceive domestic victims, she said.
The theme of this year's World Day Against Trafficking in Persons is 'Victims' voices lead the way', which advises countries to put victims at the center of all human trafficking solutions. This is also the approach of the Vietnamese Government. It is the principle that has been affirmed in Vietnam's Law on Human Trafficking Prevention and Control.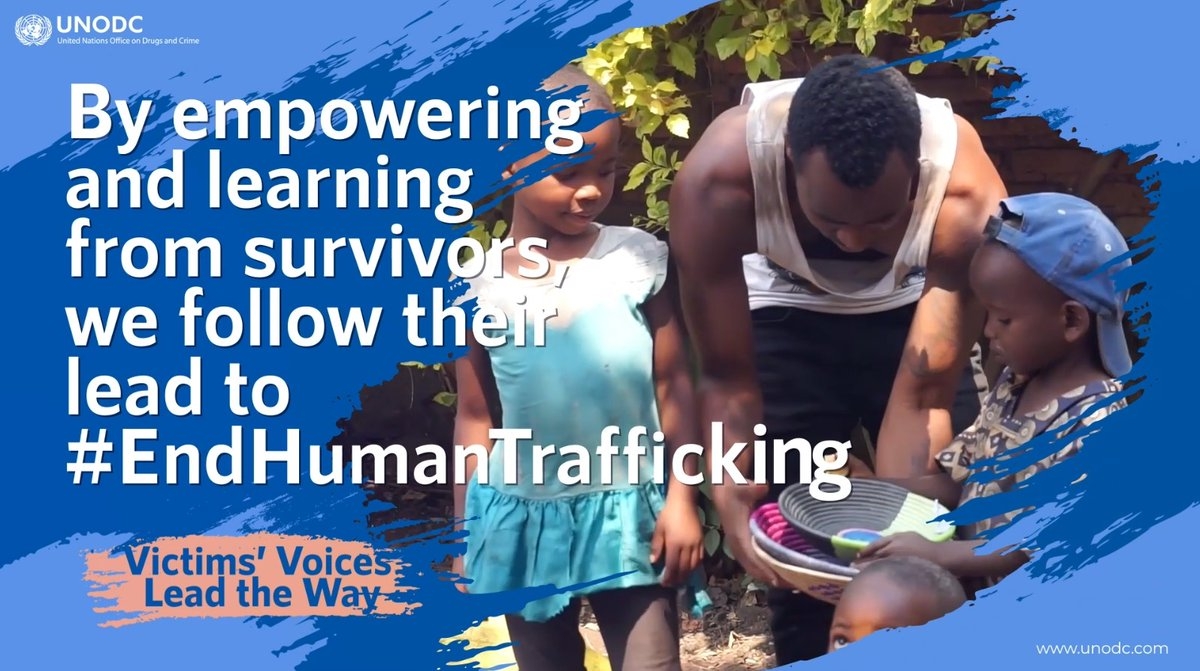 'Victims' voices lead the way' is the theme of 2021 World Day Against Trafficking in Persons. Photo UNODC
Women's union president Nga called on all associations and their members to step up dissemination and work with police and relevant agencies to detect human trafficking crimes and offer assistance to victims.
The model of 'peaceful homes,' 'home of kindness' should be encouraged to make shelters more welcoming for human trafficking victims, she said.
A round table discussion was held within the framework of the event with the participation of representatives from Criminal Police Department, Vietnam Women's Union, Drug and Crime Prevention and Control Department, Border Guard Command and celebrities like actor Xuan Bac, director of the Vietnam Drama Theater and Miss Universe Vietnam Khanh Van.
They shared stories about rescuing and supporting human trafficking victims and help them reintegrate into the community, inspiring public sympathy.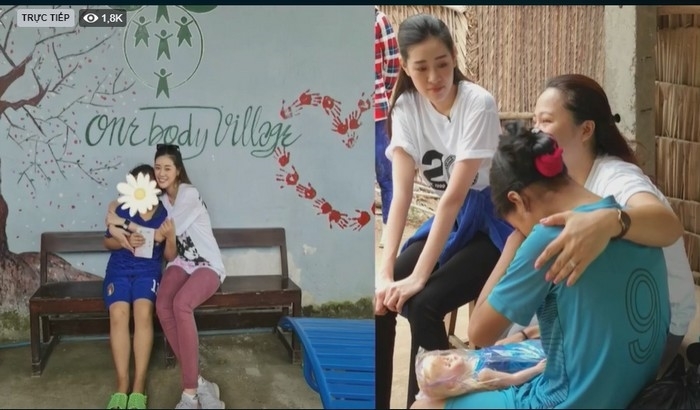 Miss Universe Vietnam Khanh Van has offered assistance to human trafficking victims in Vietnam. Photo Bao Dan Toc
Lieutenant General Nguyen Duy Ngoc, deputy minister of public security, highlighted complicated human trafficking crime in the recent years in Vietnam and in the world.
The human trafficking crime has violated the most basic human rights, affecting various aspects of socio-economic life, said Ngoc, who is also deputy head of the Government's Steering Committee on Crimes.
The traffickers have colluded to establish criminal organizations and operated transnationally in many areas. They have taken advantage of social networking sites to look for and deceive women and children into overseas and domestic trafficking rings, he said.
Most of the victims have difficult economic backgrounds and are unemployed, lacking social knowledge and skills, he said.
Most of human trafficking victims lack social knowledge and self protection skills. Photo Timeslive
The deputy minister urged each and every citizen to raise their vigilance and equip themselves with knowledge about criminal tricks, safe migration skills. Women and children need to be cautious when making friends or communicating with other people on social networks.
Families with children need to pay attention to educating children about the use of phones and the internet, and at the same time closely coordinate with schools to supervise children, Ngoc said.
According to the UN Office on Drugs and Crime and the International Criminal Police Organisation (Interpol), human trafficking has become complicated in the Asia-Pacific, especially the Greater Mekong Sub-region, including Vietnam, in recent years.
From 2010 to June 2021, Vietnam uncovered nearly 3,500 cases involving 5,000 traffickers and some 7,500 victims in all its 63 cities and provinces.
The 1,000th person rescued from slavery

In December of 2005, the Blue Dragon Children's Foundation rescued a child from human trafficking for the first time. This week, fifteen years later, the ...