World Vision work to help trafficking survivors recover and reintegrate into community
As a child-focused organization, for more than a decade, World Vision Vietnam has joined hands with local authorities and domestic and foreign organizations to implement programs and projects with a view to ending child labor trafficking and modern slavery.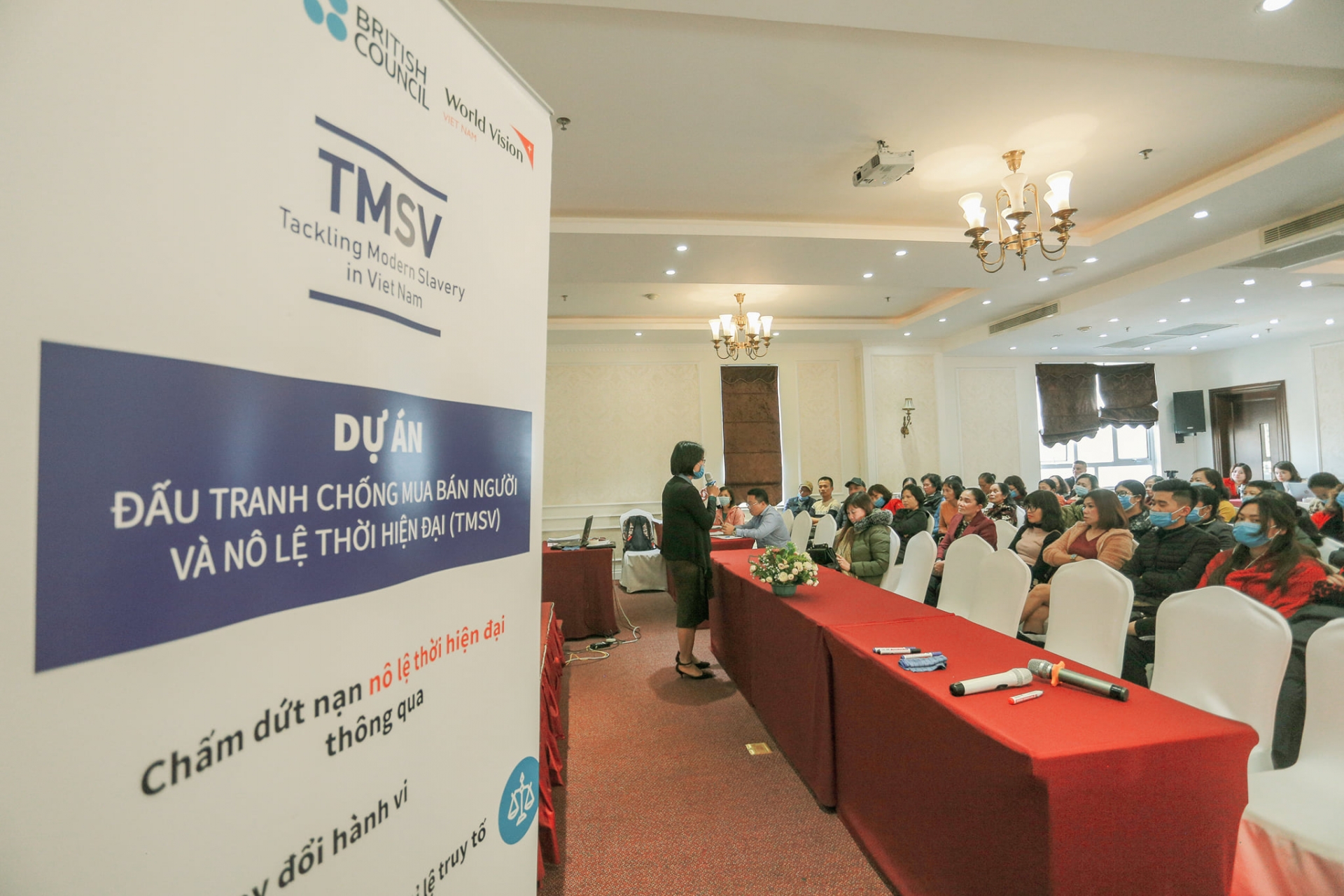 At a training on planning and implementing livelihood activities in Quang Ninh province. Source: World Vision Vietnam
Modern slavery includes slavery, detention, forced marriage, and forced labor, as well as human trafficking. Not only occurred in history, modern slavery also remains a distressing international crime, currently affecting 28.9 million people worldwide - including Vietnamese.
Tackling Modern Slavery from Vietnam in an interagency program working with Vietnamese government, World Vision Vietnam, and local actors to realize their potential to reduce individual and community vulnerabilities to modern slavery including human trafficking through begavioral change communication, strethened access to justice and victim-centered rehabilitation and reintegration support.
Within the framework of the project on Tackling Modern Slavery in Vietnam, World Vision Vietnam joined hands with the Department for Social Vices Prevention from Quang Ninh and Nghe An Department of Labor, War Invalids and Social Affairs to organize a training on planning and implementing livelihood activities.
This is part of World Vision Vietnam's effort to assist the project's target audience (victims and people at risk of being trafficked) to recover and reintegrate into the community.
More specifically, with the guidance of experts from the Center for Business Studies and Assistance, the training helped participants develop business and livelihood plans, based on the analysis of their resources and the feasibility of the projects.
Field trips and discussions with successful start-ups also motivated and inspired participants in the realization of their livelihood plans.
In December 2020, World Vision Vietnam also conducted workshops to introduce the project and provide guidance on reviewing target beneficiaries' needs for coordinators from departments, unions and collaborator groups in seven project communes in Ha Tinh province.
The events provided participants with information about the project's support processes and services, as well as the role and responsibility of each group in the target beneficiary-centered support.
Through discussions and sharing, collaborators learned to analyze problems, identify target beneficiaries' needs, conduct need-based reviews, and develop an implementation plan. A need assessment was completed in December 2020 with high consensus from the local government representatives and collaborators.
"A review of target beneficiaries' needs is essential to ensure the relevance and efficiency of the support. Joining the sessions and being guided, we, collaborators, learned about a more friendly and in-depth approach to best support the target beneficiaries," shared Nhung, a collaborator in Thanh Loc commune, Can Loc district, Ha Tinh province./.
The 1,000th person rescued from slavery

In December of 2005, the Blue Dragon Children's Foundation rescued a child from human trafficking for the first time. This week, fifteen years later, the ...