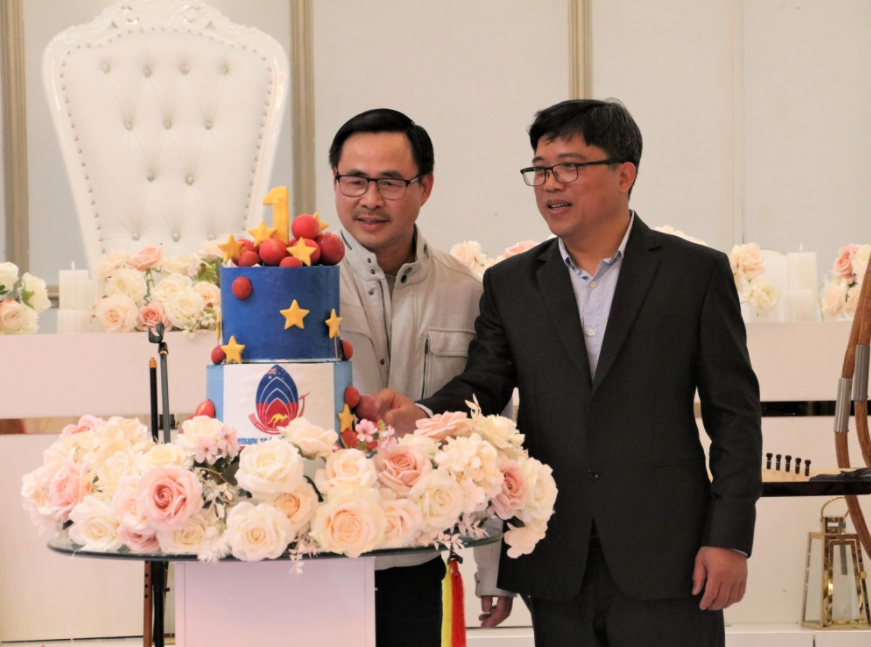 The association's representative cut the birthday cake.
Vietnamese Alumni Association in Australia (VAA) in New South Wales has just held a meeting to celebrate its one-year anniversary, which includes many activities to exchange, connect to donate for disadvantaged children and human trafficking victims in Vietnam. The event was held on May 30 and was attended by 130 members of the association, together with their friends and families. Many among them have not directly met each other since last year's March when the Covid-19 broke out in Australia.
At the event, the association and its guests enthusiastically donated through charity fund and auction paintings with a total of more than AU$6,307 (more than VND 110 million) to help Vietnamese children in difficult circumstances on the occasion of the International Children's Day and help women who are victims of cross-border human trafficking crimes.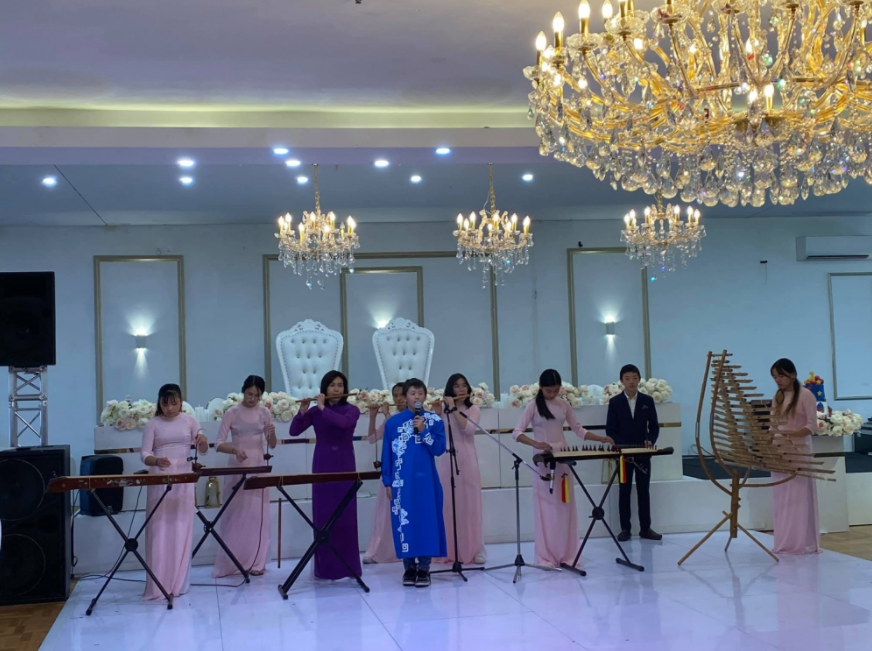 Folk singing performance.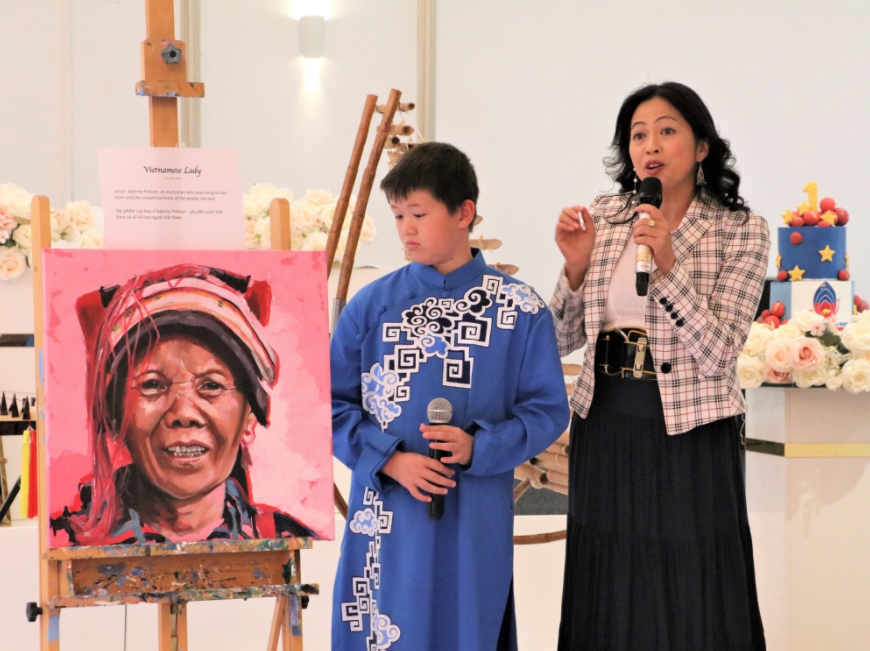 Auction to raise funds for poor children in Vietnam.
Ho Minh Giang, the association's vice president recalled main activities of the association and Vietnamese former students in Australia over the past year. Those activities include connecting generations of Vietnamese students in Australia, exchanging information, professional knowledge, career and life experiences, motivating and supporting students who are currently studying at Australian training institutions.
According to Giang, over the last struggling year, the association's members have had practical community activities such as donating to help flood-affected people in the Central region, awarding scholarships to poor children in Vietnam, and sponsoring Vietnamese students stuck in Australia during the pandemic.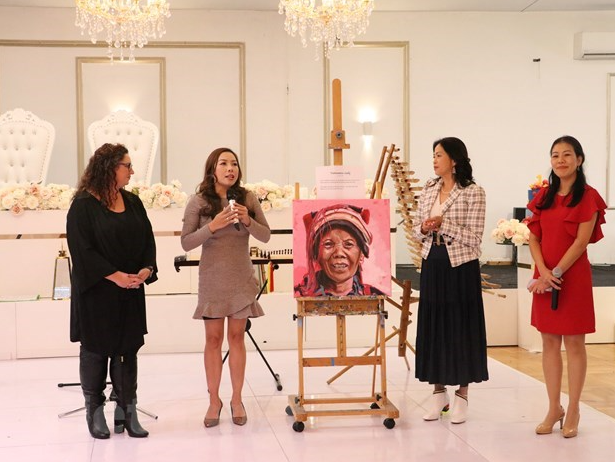 VAA members participate in a painting auction. (Photo: VNA)
Also on this occasion, the association sent children gifts on International Children's Day.
Vietnamese Alumni Association in Australia (VAA) was formed in 2020 and has legal status in Australia. The association aims to connect Vietnamese alumni in Australia. The association hopes to become a bridge to strengthen Vietnam-Australia's relations.
In the coming time, the association will also research and hold more activities to increase cohesion among members and make more meaningful contributions to the community.
Valerie Mai