One-stop service center for returning migrant women launches in Can Tho
The one-stop service center (OSSC) was launched for returning migrant women in the Mekong Delta city of Can Tho on March 3.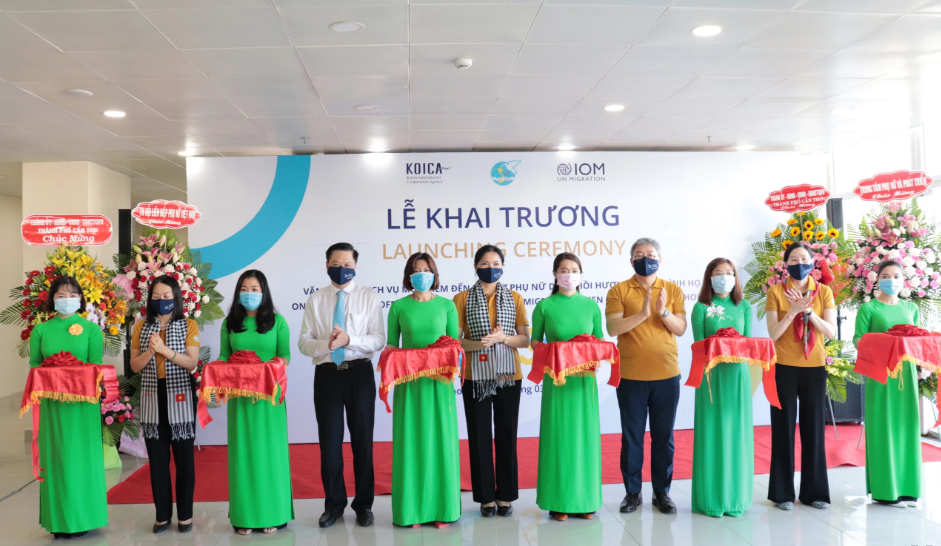 At the launching ceremony of the One-Stop Service Office (OSSO) in Can Tho on March 3. Source: phunuvietnam.vn
The One-Stop Service Office, referred to as OSSO, was established to facilitate the sustainable reintegration of returned migrant women.
The center was established with the purpose to provide in-person, and online (phone, Facebook) information and free advisory services on legal advice, psychological assistance, education - training - apprenticeship, employment, loan support, health and medical care, gender-based violence prevention, family and children for returning migrant women and their families in Can Tho and other Mekong Delta provinces.
It also unites local and foreign organisations in a network that offers help to returning migrant women and their family members from the Republic of Korea and other countries so they can get access to support services for sustainable reintegration.
Statistics show that each year tens of thousands of Vietnamese citizens marry foreigners. 90 percent of them are women.
Can Tho is among localities in Mekong Delta with a large number of women in transnational marriages, as well as returned migrant women.
Data of the International Organisation for Migration (IOM) showed that in 2018, women accounted for 85 percent out of over 16,000 transnational marriages in Vietnam. The Republic of Korea is among countries with the highest number of migrant Vietnamese women engaging in marriages, but also ranks second in terms of divorces with an average of 30 percent.
The establishment of OSSO in Can Tho is strategically meaningful as the city is home to a large number of returning migrant women, said Ha Thi Nga, Chairwoman of the Women's Union of Vietnam, adding that the union's Can Tho chapter is offering practical support for Vietnamese women whose spouses are foreigners.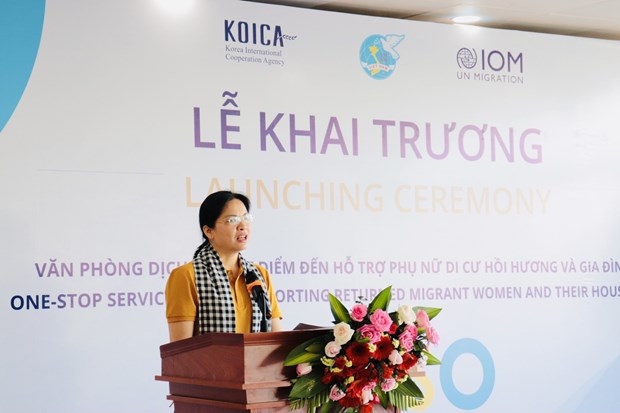 Ha Thi Nga, Chairwoman of the Women's Union of Vietnam, speaks at the launching ceremony. Photo: VNA
The OSSO Can Tho was held under the project "Strengthening Vietnamese capacity for sustainable reintegration of returning women migrants and their households in Vietnam" implemented by the IOM in cooperation with the Women's Union of Vietnam and with the funding from the Korea International Cooperation Agency (KOICA).
The project has been carried out in Hanoi, Hai Duong, Hai Phong, Can Tho and Hau Giang since March 2020 with the objective is to enhance the VWU's capacity to support Vietnamese returnee women migrants to reintegrate and stabilise their lives.
The project includes the following components: Improvement of the policy support environment including policy consultation and awareness raising workshops for stakeholders to facilitate reintegration of returnee female migrants through promoting local ownership, partnership, and alignment to development planning; Roadmap recommendations for future policy and program development, including baseline study and building roadmap for future policy development; Capacity empowerment of VWU staff, including training at policy level, training of trainers and roll out training for OSSO, and development of guideline for OSSO management; Establishment and operation of OSSO to support women returnees and their families in the five project sites./.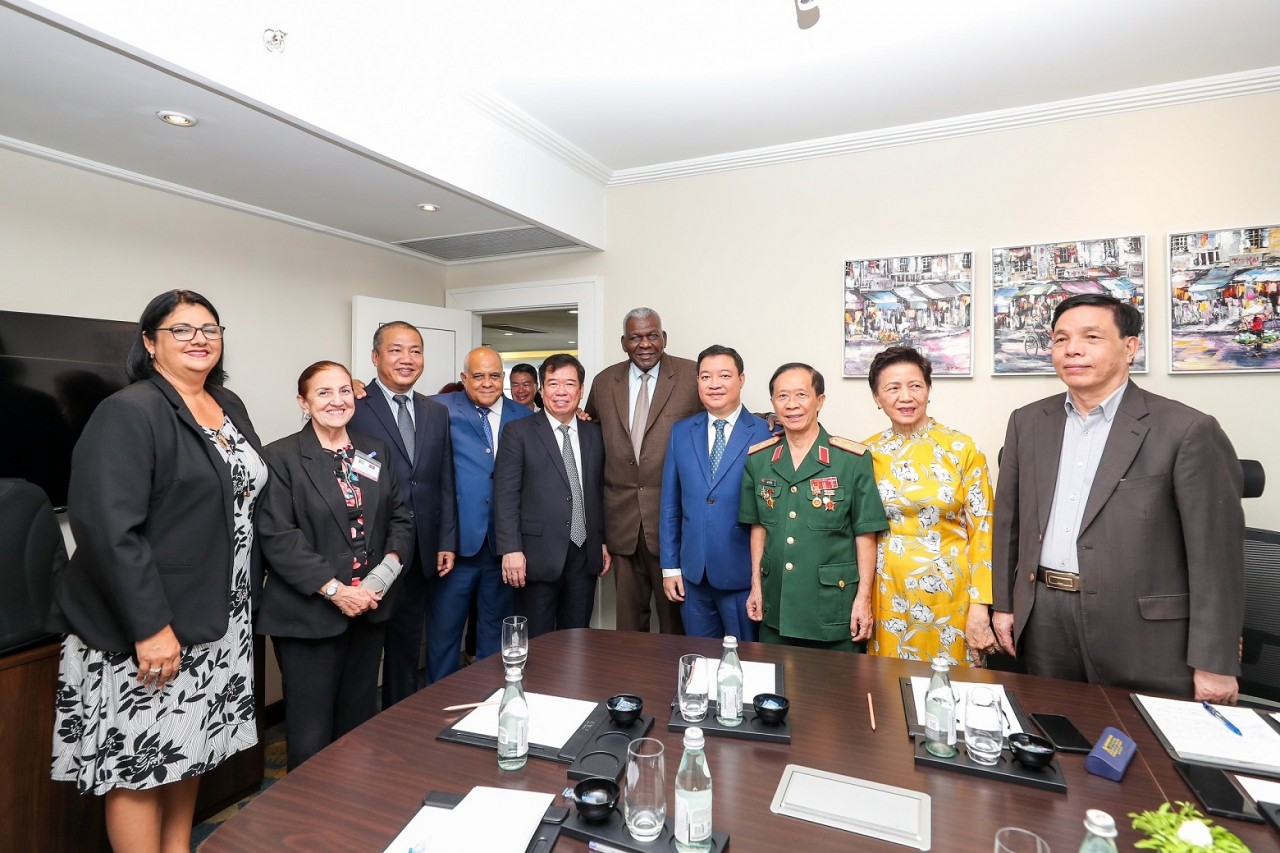 Friendship
President of the National Assembly of People's Power of Cuba Esteban Lazo Hernandez emphasized that Vietnam - Cuba is always united and faithful because they are one family.
September 27, 2023 | 15:11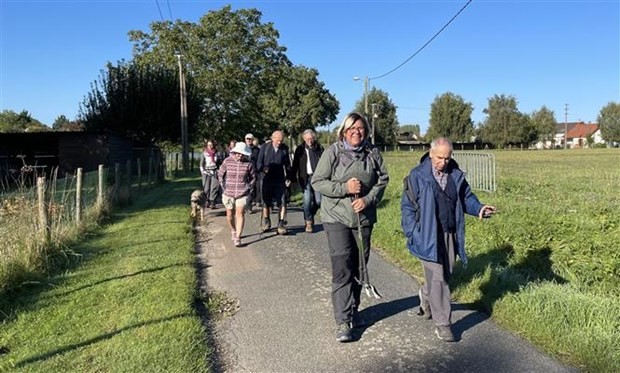 Friendship
The Children's Walk For Hope is a virtual event that will be held globally recently.
September 27, 2023 | 14:54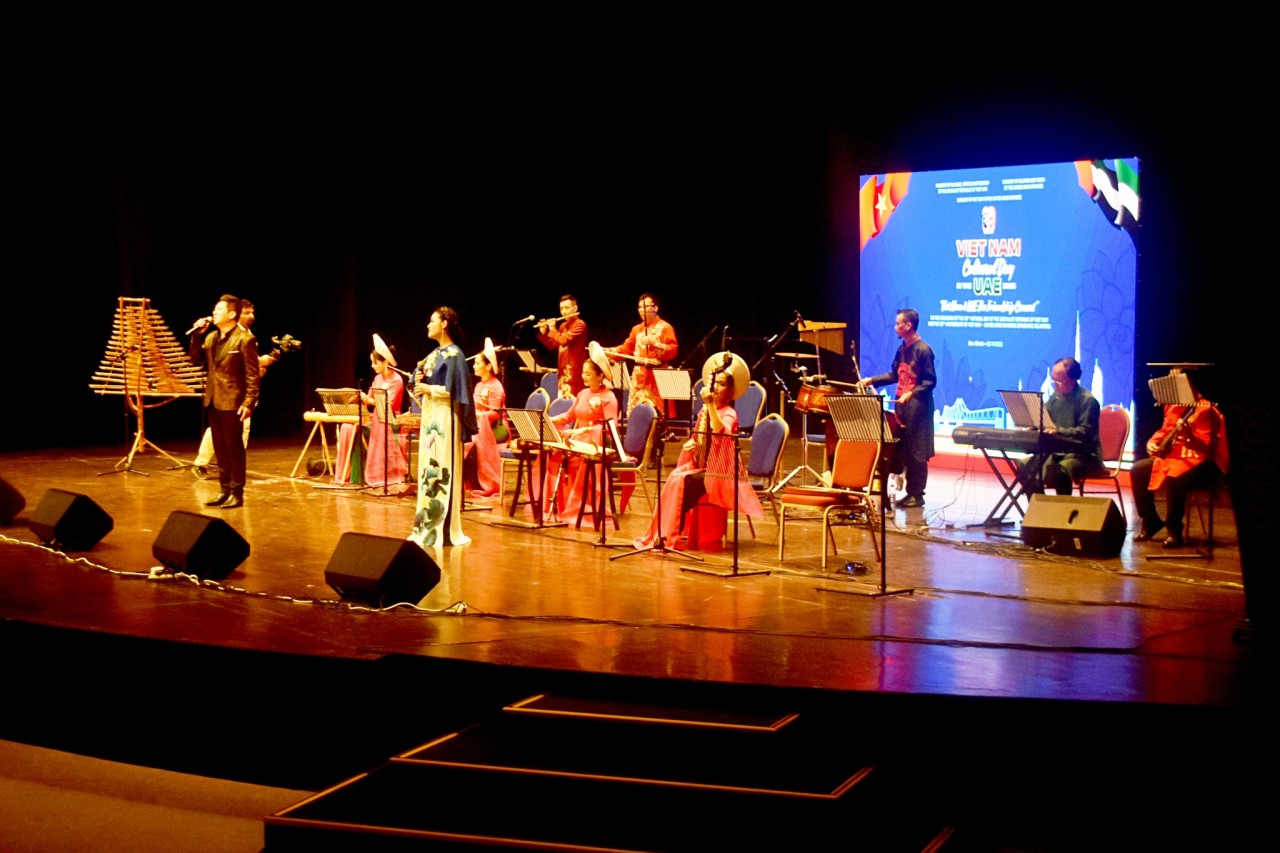 Friendship
A special art performance was held in the capital Abu Dhabi, gathering leading artists from Vietnam and the United Arab Emirates (UAE).
September 27, 2023 | 14:01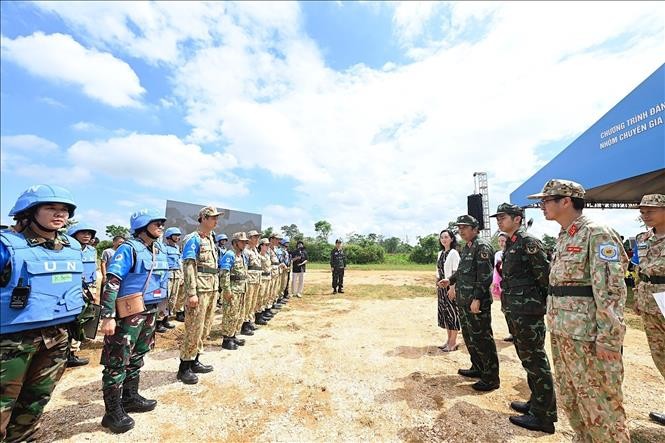 Friendship
Japan and representatives of State members of ASEAN Defence Ministers' Meeting Plus (ADMM-Plus) valued the preparations of Vietnam in hosting the Competency Evaluation Program for Prospective UN Peacekeepers (CEPPP) as well as outcomes of the program.
September 27, 2023 | 07:53