Korean NGO builds new dormitory and library for Vietnam's rural boarding school
The Korean non-governmental organization Good Neighbors International (GNI) in Vietnam coordinated with the People's Committee of Quang Binh district (Ha Giang province) to hold the inauguration eeremony of a new dormitory and library at Yen Thanh Secondary School for Yen Thanh commune.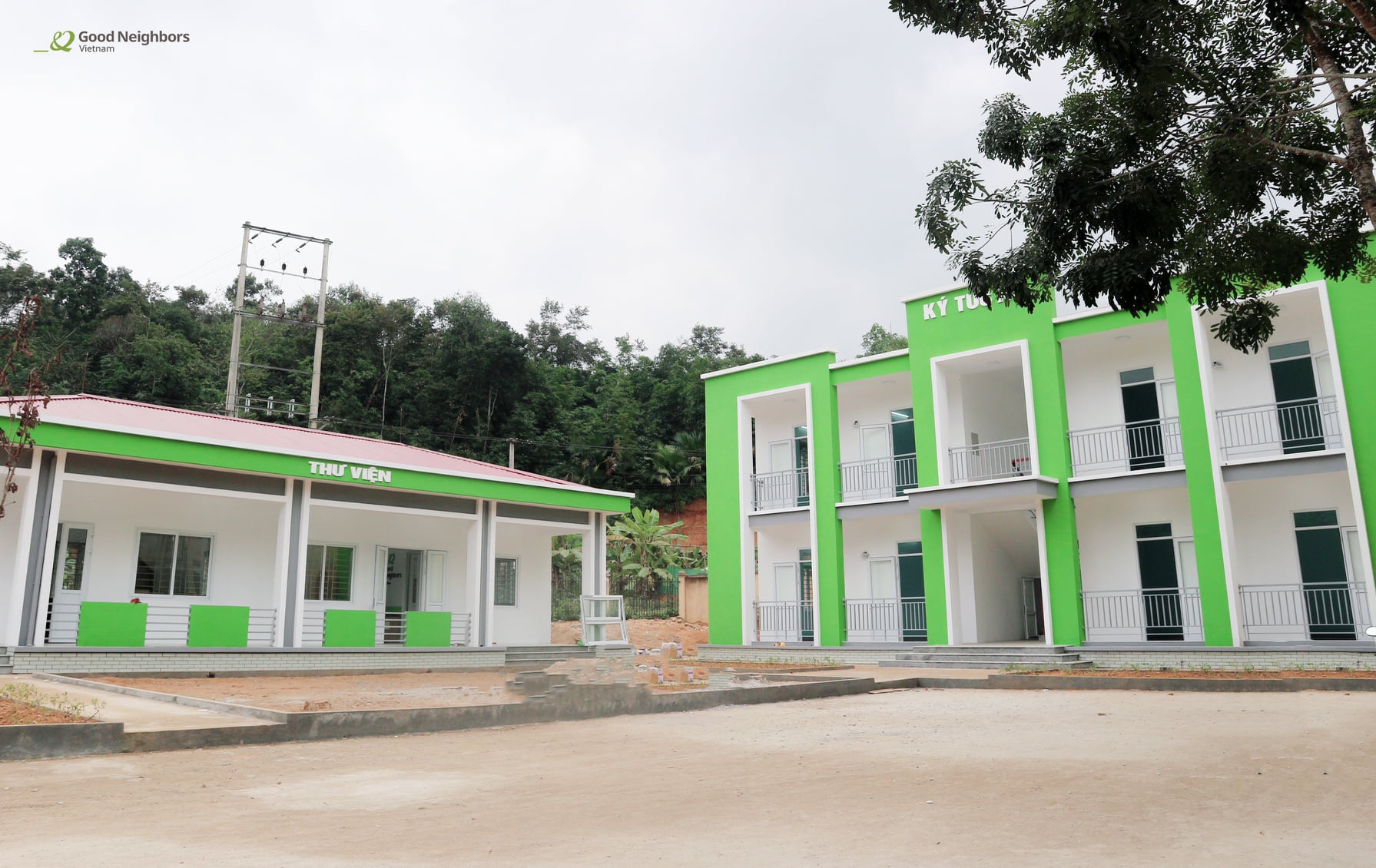 The newly-built dormitory and library. Source: GNI Vietnam
Attending the meeting were representatives of GNI, leaders of Department of Foreign Affairs, the District People's Committee and local authorities.
With the desire to create a standard educational environment, more fully to create conditions for children to develop comprehensively, since July 2020, GNI has started to build one dormitory including eight rooms, one friendly library for Yen Thanh semi-boarding secondary school and a two-compartment toilet for Yen Thanh semi-boarding elemantary school.
Total construction cost is about 2.3 billion VND (USD 99,400). This is the 42nd library project and the first dormitory built and supported by GNI in the project areas.
Through this activity, GNI has contributed to improving the quality of teaching and learning, and ensuring the quality of learning environment for students. In addition, the construction and establishment of a friendly library will be an important milestone in the replication of the friendly library model in Quang Binh district, helping children to access books and build the reading habit.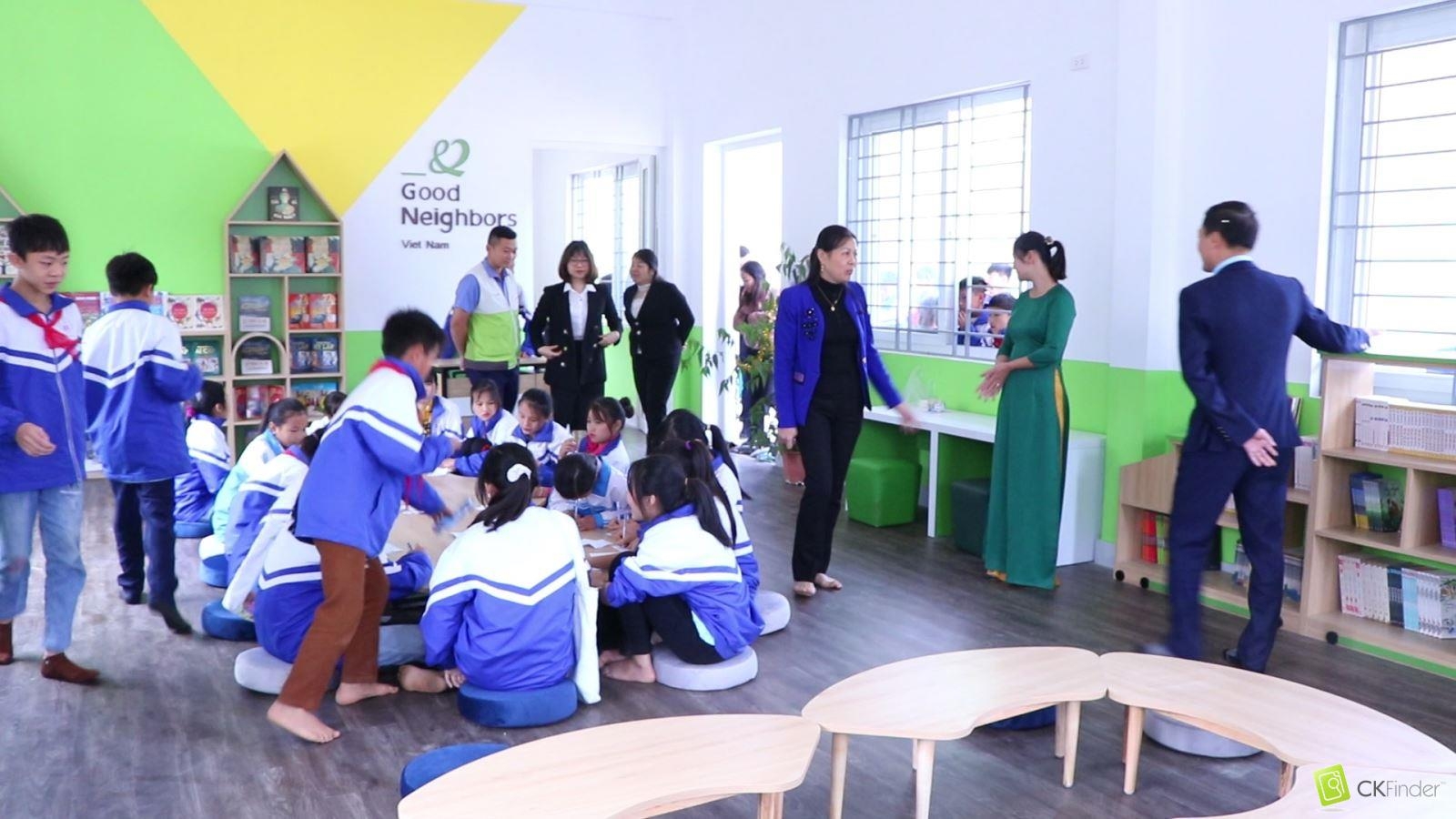 The organization has purchased books for remodeling the library to create a child-friendly environment.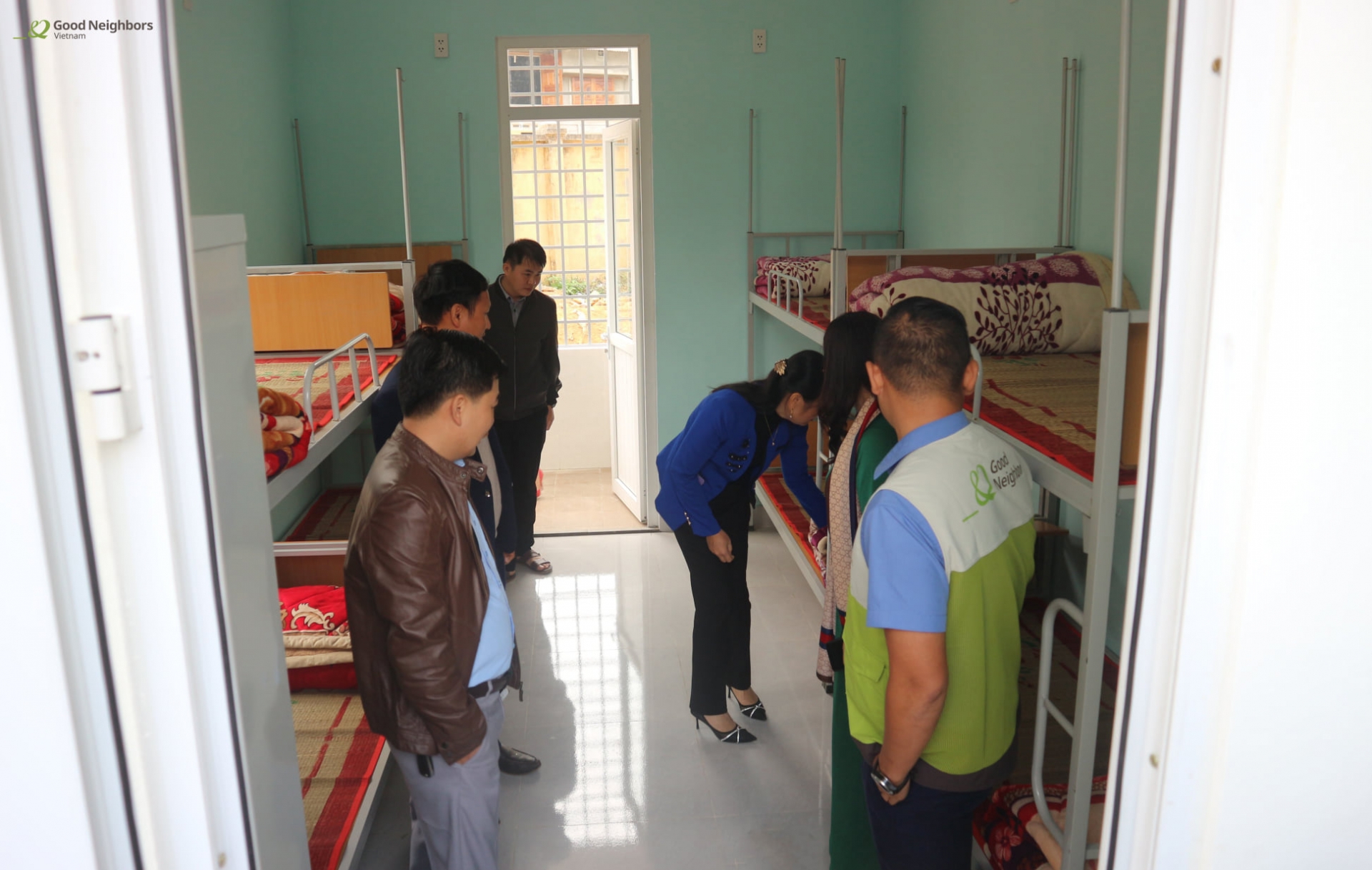 Delegates visits the newly-built dormitory.
Good Neighbors is an international humanitarian development NGO founded in Korea in 1991 to make the world a place without hunger, where people live together in harmony.
Good Neighbors Vietnam officially registered as NGO to PACCOM (People's Aid Coordinating Committee) on June 1, 2005. The organization actively conducting CDPs (Community Development Projects) mainly in four provinces in northern Vietnam. They also operate cooperatives and income generation groups to support self-reliance of ethnic minorities in Vietnam.
The NGO has signed the project agreement for children's book support with the Department of Library of the Vietnamese Ministry of Culture, Sports and Tourism to construct new model of 'Community library'. Furthermore, the Korean NGO will continue to build infrastructures such as schools and kindergartens to improve poor educational environment in Vietnam./.
Sa Pa hosts Korean Cultural Day

Korean Culture Day has been held in the northern town of Sa Pa on October 24, with a range of prestigious artists from both Vietnam ...