Lao Airlines to resume flights on Vientiane-Hanoi route
State-run Lao Airlines plans to soon resume its international service from Vientiane to Hanoi in Vietnam, with two flights a week on Mondays and Fridays.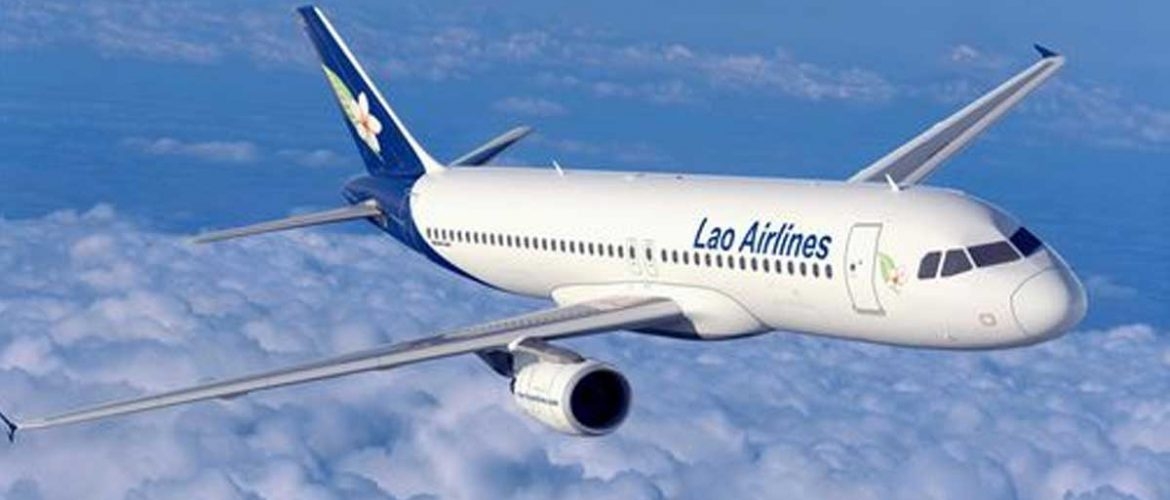 Lao Airlines plans to soon resume its international service from Vientiane to Hanoi. Photo: airlines-airports
State-run Lao Airlines plans to soon resume its international service from Vientiane to Hanoi in Vietnam, with two flights a week on Mondays and Fridays. Flights on this route were suspended in March due to the Covid-19 pandemic, Vientiane Times reported.
"Prime Minister Thongloun Sisoulith informed us recently to prepare both technical facilities and staff to resume flights on the Vientiane-Hanoi route", said Director of the Commercial Department of Laos Airlines, Mr Noudeng Chanthaphasouk.
"We are ready to resume operations but we cannot indicate the exact date now, because we need to wait for related sectors," he added.
Prime Minister Thongloun also confirmed during a meeting at the Vientiane Administration Office on Thursday that Laos will soon re-open its first international checkpoint on the border with Vietnam, according to Lao Youth Radio.
Mr Noudeng said on Wednesday when flights resume on the Vientiane-Hanoi route, passengers from both countries will be able to enter the destination country without having to stay at a quarantine centre. "But they will still need to fill a form and provide information on their travel history, the place of stay in the destination country, the purpose of travel and other details," he confirmed.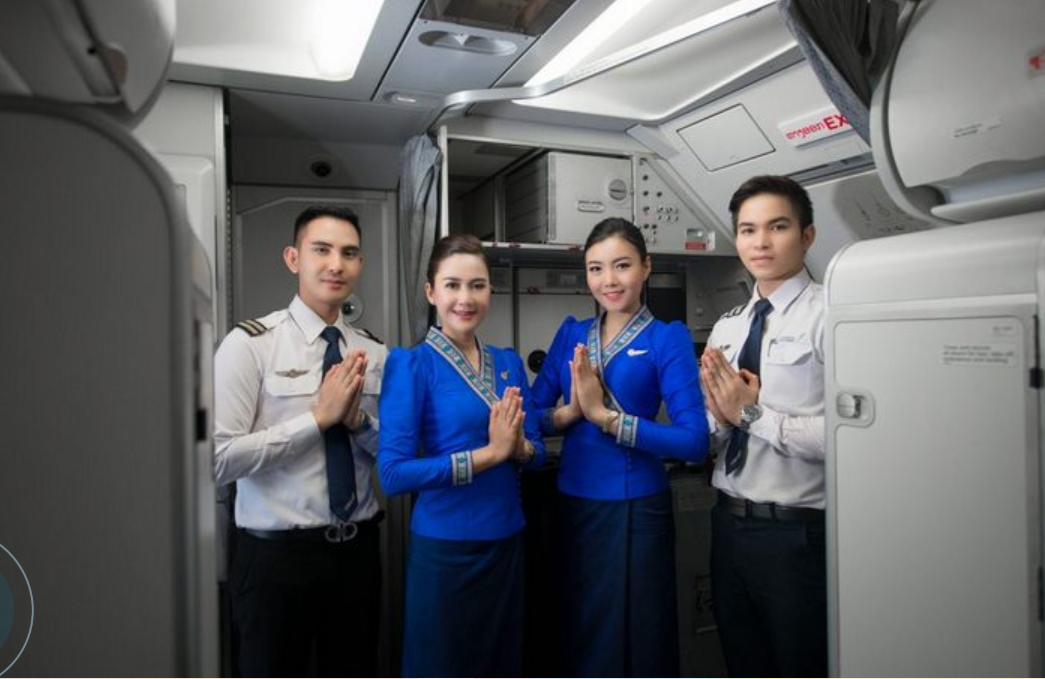 Lao Airlines's crew members. Photo: Air Services
Currently, the only scheduled international flight operated by Lao Airlines is from Vientiane to Kunming city of Yunnan province in China. Its frequency will increase from one flight to two flights a week from this week, following an increase in passengers and the lack of Covid-19 cases in the city for two months.
"The Covid-19 prevention measures on this route have not changed and passengers have to stay for two weeks in a quarantine centre. The temperature of both passengers and crew members is checked before they enter the aircraft, passengers have to pick up drinking water by themselves at the plane's entrance and maintain social distance," Mr Noudeng said.
The Kunming-Vientiane flight carries only people with supporting documents from the Ministry of Foreign Affairs and a certificate stating that they have been checked for Covid-19.
Lao Airlines also operates charter flights from Vientiane to Inchon in South Korea, with the number of flights based on demand from customers. Mr Noudeng said at least 100 seats must be booked for a charter flight on this route.
Most of the passengers on this route are foreign travellers. Since Korea has opened its airport, they usually use this charter flight to transit to other countries.
As part of efforts to prevent the spread of Covid-19, Lao Airlines suspended all domestic flights on April 1, after suspending all international flights in March.
The airline resumed all domestic flights and the international flight from Vientiane to Kunming in May. However, it reduced the number of domestic flights to match the demand from passengers.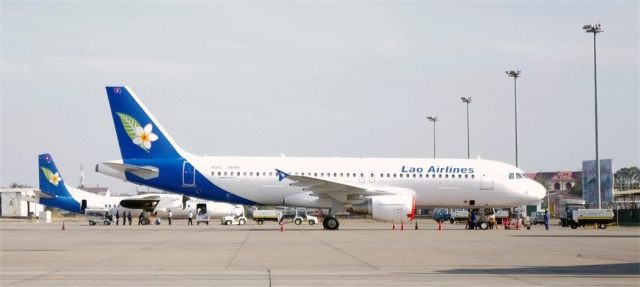 An aircraft of Lap Airlines in Tan Son Nhat Airport. Photo: Alotrip
Laos Airlines was established in 1976 with the previous name of Lao Aviation. It has headquarter in Vientiane. The airline is exploiting in 12 approaches in the region, including airports in Vietnam, Cambodia, Thailand, Singapore, China, and South Korea. Specifically, Laos Airlines and Vietnam Airlines have the most routes among other nations. At present, Laos has had flights to three airports in Vietnam, including Noi Bai International Airport, Da Nang International Airport, and Tan Son Nhat International Airport. With the cooperation between the two aviation companies, the tourism development of the two countries will be boosted together.
(Source: Alotrip)
Vientiane Times, Pan Pacific Agency, Star