Vietnamese doctors cure 1-year-old Laotian born with congenital lung cystic
Doctors at the Vietnam National Hospital of Pediatrics has successfully treated a 1-year-old baby Laotian with congenital lung cyst.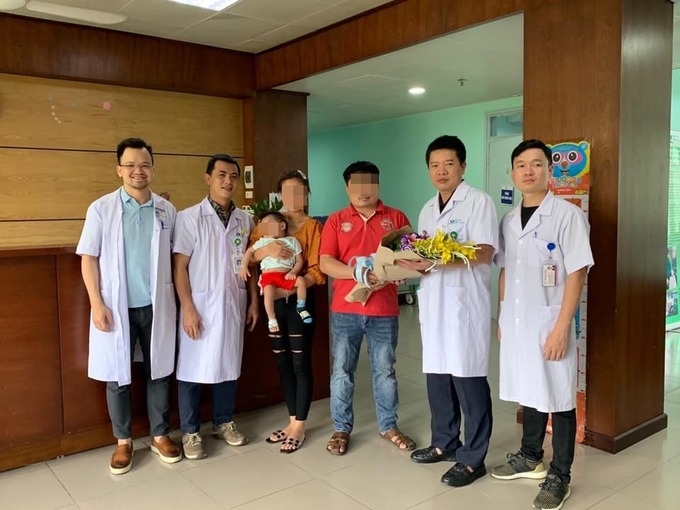 Doctors at the National Hospital of Pediatrics congratulate the little girl on her recovery. Photo: Khanh Chi.
The baby was transferred from Vientiane Children's Hospital (Laos) to the Vietnam National Pediatric Hospital for surgery.
One month ago, she coughed, had difficulty breathing and was treated at a local hospital in Laos. Two weeks after being hospitalized, her health conditions did not improve. She had to have oxygen treatment and was placed pleural drainage.
When admitted to the Vientiane Children's Hospital, her breathing difficulty increased, chest X-ray showed a large air bubble in her right lung, pushing the heart and mediastinum to the opposite side.
As the baby's condition was increasingly deteriorating, on April 21, Laos doctors conducted an online consultation with Vietnamese doctors at National Hospital of Pediatrics.
Dr. Nguyen Van Linh, Deputy Director of the Center for Pediatric Endoscopy, Central Pediatric Hospital, said that the baby had a cyst in the right lung and needed an emergency surgery. It needed to be quickly transferr the patient to the National Hospital of Pediatrics for early surgery.
However, the difficulty for doctors of both countries is that the baby's health was very weak and the suspension of cross- border activities between Vietnam and Laos due to COVID-19 outbreak.
Fortunately, thanks to the support of the Consular Department, Ministry of Foreign Affairs of Vietnam, the patient was transferred to Hanoi on May 3.
She was negative for COVID-19.
The patient had a surgery two days later.
One day after the surgery, she still needed support from a ventilator.
By the second day, the baby was extubated, the lungs clear.
On May 5, her health was stable. On May 15, she completely recovered.
She was discharged from hospital on May 17 after 14-day quarantine according to Vietnam's COVID-19 regulations.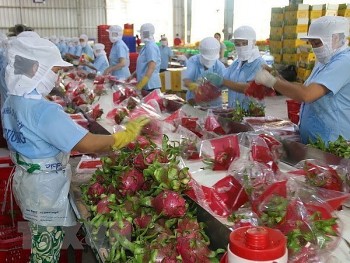 Make in Vietnam
Denmark and Vietnam strengthen cooperation in production, certification and management of organic products