Vietnamese Embassies in Thailands, Egypt, and Laos to proactive provide assistances to Vietnamese citizens during COVID-19 pandemic
In the context of the COVID-19 outbreak, the Vietnamese Embassies in Thailand, Egypt, and Laos have actively updated the information from the respective countries, and taken appropriate measures to protect Vietnamese citizens from the effects of the pandemic.
Thailand:
On April 8, the Vietnamese Embassy in Thailand announced the program of assistance to Vietnamese citizens in Thailand who were affected by the COVID-19 pandemic.
Accordingly, the Embassy has introduced a weblink with the aim of collecting the cases of Vietnamese citizens who want to return to Vietnam. There were mainly 4 categories: students under 18 years old, students affected by the closures of universities and dormitories; elderly people (from 60 years old and up); people who were undergoing medical treatment in Thailand or having specific diseases, including cardiovascular, diabetes, cancer, …; and people who were in Thailand for various reasons, such as: having labor contract, visiting relatives, tourists, to name a few.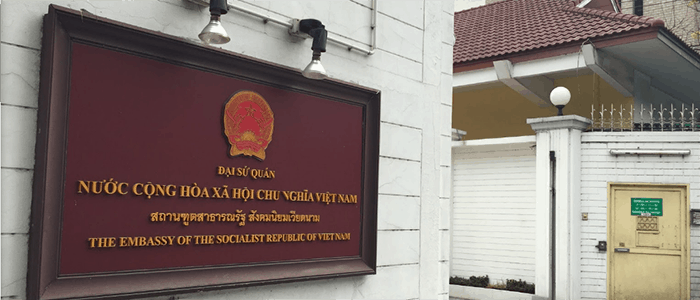 The Vietnamese Embassy in Thailand
Egypt:
According to Vietnam Ambassador to Egypt Tran Thanh Cong, the situation of COVID-19 pandemic in Egypt in particular and Africa in general will be very complicated in the coming time, and the number of infections may be increased continuously.
In order to assist Vietnamese citizens timely and effectively, the Embassy has carried out a number of interventions for the Vietnamese community in Egypt on disease prevention, including following the measures, health guidelines, and regulations of the host country.
According to Ambassador Tran Thanh Cong, up till now, there is no case of COVID-19 confirmed in the Vietnamese community in Egypt; however, disease prevention is still a must in this complicated situation.
The embassy has introduced a number of specific measures, including promoting public awareness-raising programs on the Embassy's website, updating information on the Embassy's newsletters as well as through Vietnamese student communities.
The Ambassador of the Vietnamese Government in Egypt said that it is necessary to strictly implement the regulations on social distancing which is ordered by the Government.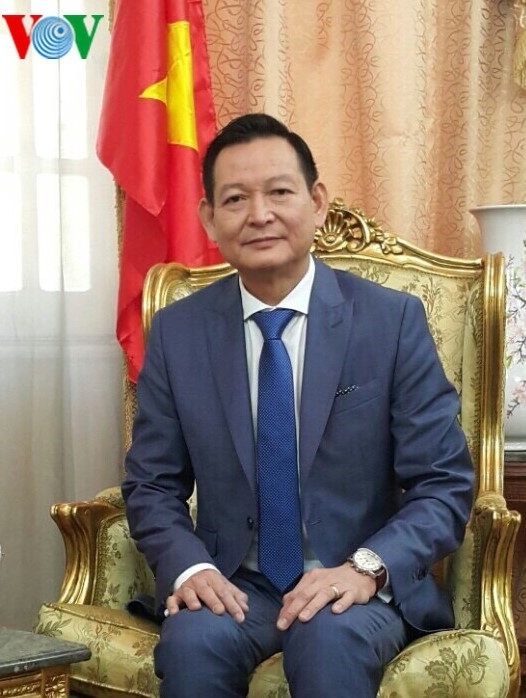 Vietnam Ambassador to Egypt Tran Thanh Cong. Photo: VoV
Laos:
On April 9, the Consulate of the Vietnamese Embassy in Laos issued a notice to foreigners, including Vietnamese, about the procedure for extending their visa to stay in Laos.
Mr. Nguyen Duy Quan, Head of Consular Department, Vietnam Embassy in Laos said that, according to the latest announcement from the Ministry of Security of Laos, from April 8 to April 20, all foreigners in general and Vietnamese people in particular who are doing business or living in Laos would not have to apply for an extension if their visas are expired. After April 20, the Immigration Department of Laos will have more updates if this regulation will still be valid or not.
Mr. Quan advised that Vietnamese people should visit relevant departments in order to complete their visa extensions.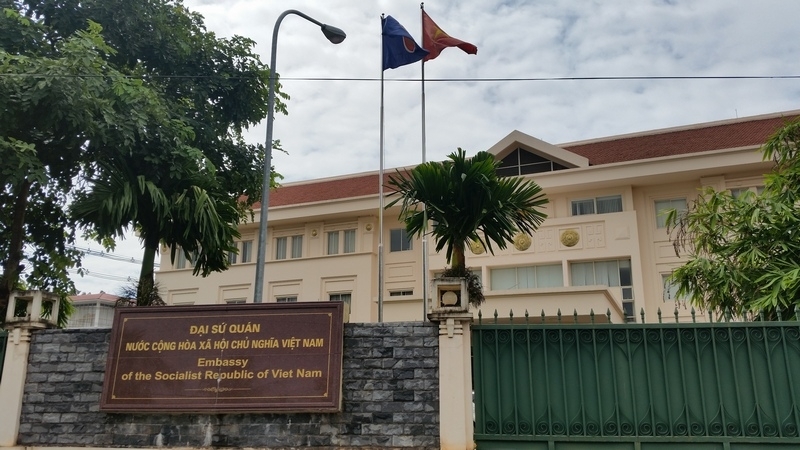 Embassy of Vietnam in Laos