Launching Contest to Raise Awareness of Children about Online Safety
Plan International Vietnam and other organizations including World Vision Vietnam, Childfund Vietnam, and related enterprises joined hands in the development of questions on information security and online safety for children.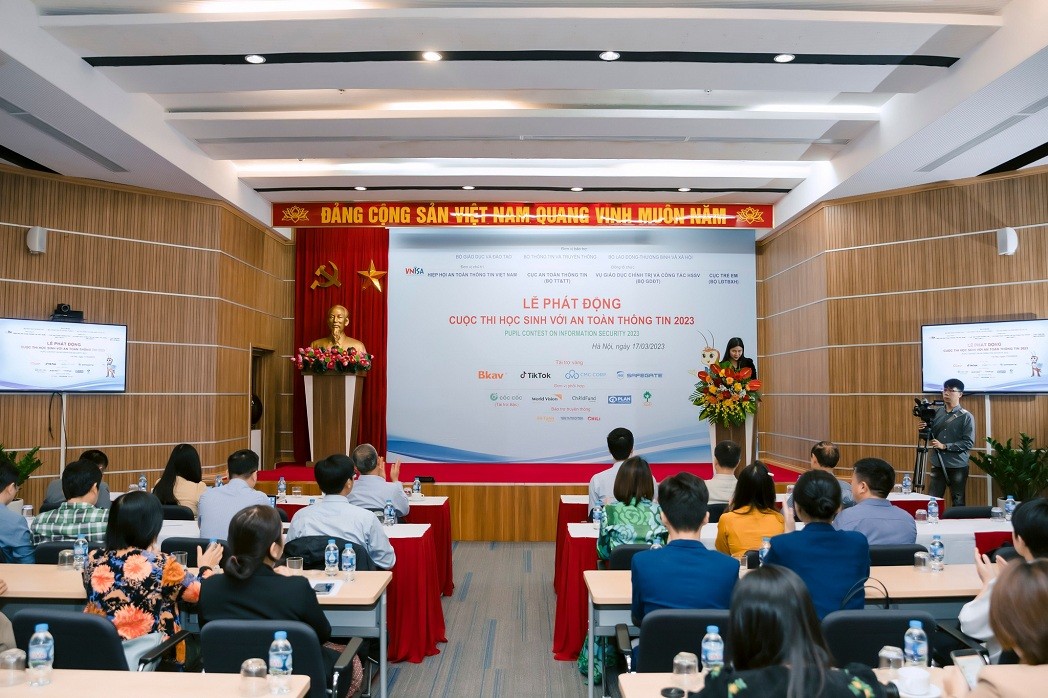 At the event. Photo: Plan International Vietnam
Under the guidance of the Ministry of Education and Training, the Ministry of Information and Communications and the Ministry of Labor, War Invalids and Social Affairs, the Vietnam Information Security Association (VNISA) on March 17 organized a launching ceremony for the contest "Pupils with Information Security 2023".
Plan International Vietnam and other organizations including World Vision Vietnam, ChildFund Vietnam, Research Centre for Management and Sustainable Development (MSD), and related enterprises such as Bkav, Tiktok Vietnam, CMC Telecom, Coc Coc, joined hands in the development of a pool of 1,018 questions on information security and online safety for children.
The contest is aimed at providing knowledge and skills on safe Internet use for students and parents in Vietnam, at the same time creating a playground for students to develop critical thinking and the ability to identify and avoid risks in the online environment.
When first held in 2022, the contest has attracted participation from nearly 600.000 students from high schools across the country. It is aiming to become an annual activity with the investment and technical support from authorities, international organisations and businesses.
A total of 111 prizes will be awarded to individual and collective contestants who participate via http://thihsattt.vn between March 15 and April 5, 2023. Right after the official launch, nearly 5,000 students from 200 schools in 40 cities/provinces nationwide registered to the contest.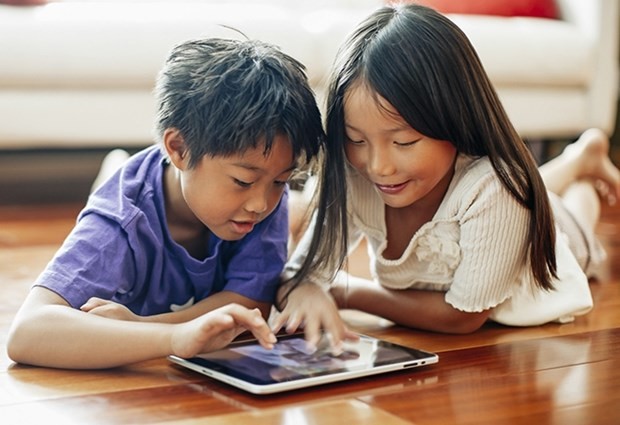 Illustrative image. Photo: Internet
Recently, World Vision Vietnam attended the annual meeting organized by the VNISA and was honored to receive the Certificate of Merit for contributions to promoting Internet safety in 2022.
At the Meeting, representatives of World Vision Vietnam, together with state agencies, social organizations, businesses, and VNISA members, evaluated the results achieved in promoting information security in 2022, exchanged experiences, and proposed an operation plan for 2023 according to the orientation of the Ministry of Information and Communications.
In 2022, the "Students and Information Security" for middle school students was launched across Vietnam with the aim to raise awareness and promote good practices of Internet safety among students and the community.
During its one-month implementation period, the contest attracted 592,810 students from 5,783 schools across 63 cities and provinces. Ho Chi Minh City, Yen Bai, and Hai Phong - where World Vision Vietnam implements its long-term program - have led in the number of students participating. From World Vision Vietnam's side, students in 191 schools from 34 districts (12 provinces and cities - the organization's operating areas, will participate in the contest.
According to a survey by UNICEF Vietnam, 89% of the Vietnamese population has Internet access, 77% of the guardians of children use the Internet daily, and only 36% of the children in the households surveyed have been taught to stay safe online.
Notably, there are still children lured to send sensitive photos and videos, or make sexual intercourse.
Protecting Children in The Digital World

The ChildFund-initiated project, "Swipe Safe" focuses on curriculum development, app development and acquiring digital devices to train children and youth groups, parents groups and relevant ...