Leonardo DiCaprio calls for protection of Vietnam's Lan Ha Bay
Titanic actor Leonardo DiCaprio on May 30 on his Instagram account praising the natural beauty of Lan Ha fishing village, and calling for protecting the Bay from tourism overkill and plastic pollution either.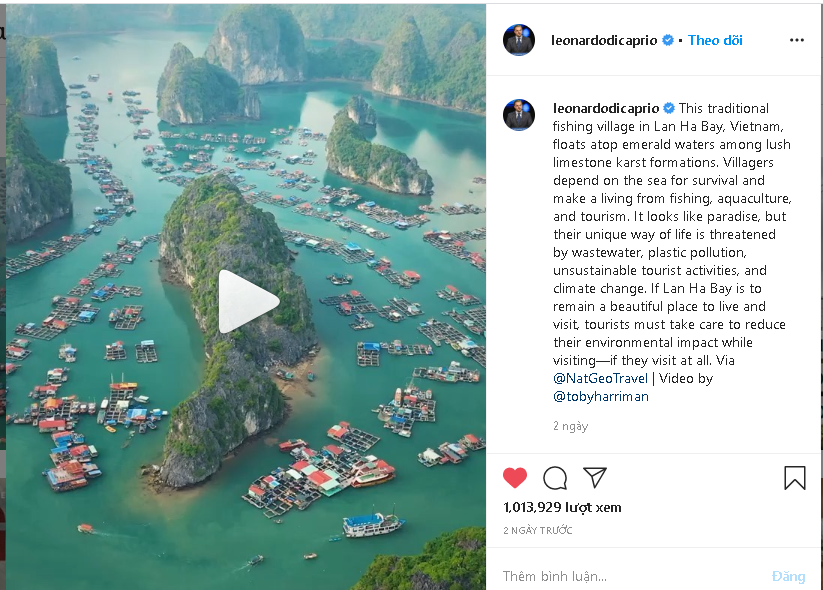 Leonardo DiCaprio's post on Instagram (Photo: Captured)
The 58-second-long video records an aerial view of Lan Ha Bay, the so-called "cousin" of Ha Long Bay in the northern province of Quang Ninh.
In the caption section, the Holywood star wrote "This traditional fishing village in Lan Ha Bay, Vietnam, floats atop emerald waters among lush limestone karst formations. Villagers depend on the sea for survival and make a living from fishing, aquaculture, and tourism".
He continues by stressing the importance of protecting the bay as by wastewater, plastic pollution, unsustainable tourist activities, and climate change are threatening the pristine Bay
"It looks like paradise, but their unique way of life is threatened by wastewater, plastic pollution, unsustainable tourist activities, and climate change. If Lan Ha Bay is to remain a beautiful place to live and visit, tourists must take care to reduce their environmental impact while visiting—if they visit at all".
The video received immediate attention from international netizens and travel lovers community alike, garnering over 870,000 views and 2,300 comments within one day. Most of Leonardo's followers could not hide their surprise over the impressive and spectacular beauty of the off-the-beaten-track bay.
(Video courtesy of @tobyharriman)
Lan Ha Bay lies in the east of Cat Ba Island and adjacent to Ha Long Bay in the south, covering an area of ​​more than 7000 hectares. The Bay is currently an official member of the Association of the World's Most Beautiful Bays Club (MBBW).
The place remains quite unspoiled and is home to roughly 400 islands of different sizes, giving the area a stunning giant picture. Turquoise water, charming nature and the simple life of local people in the floating fishing villages are the highlights that draw both domestic and foreign tourists to the bay, Thoi Dai reported.
In 2018, New York-based travel site Thrillist listed Lan Ha Bay among the lesser-known places to visit in Southeast Asia.
Serious pollution at Vietnam's popular beaches and islands caused by a tourism boom and resultant overcrowding has become a top concern of the tourism industry in recent years.
Many tourism industry insiders have expressed concern over how beaches in Vietnam are being trashed at an alarming rate. The country is the fourth-largest sea polluter in the world, according to the United Nations Environment Program, according to VNE.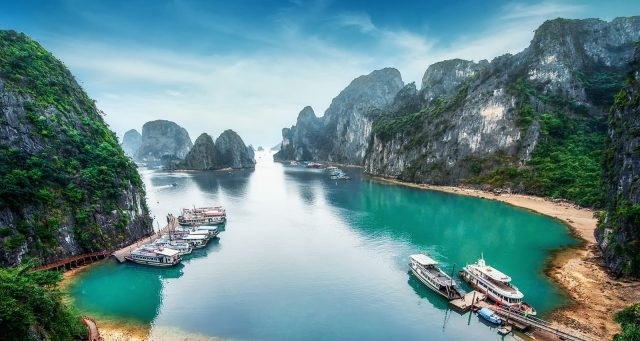 Lan Ha Bay (Photo: Ohay TV)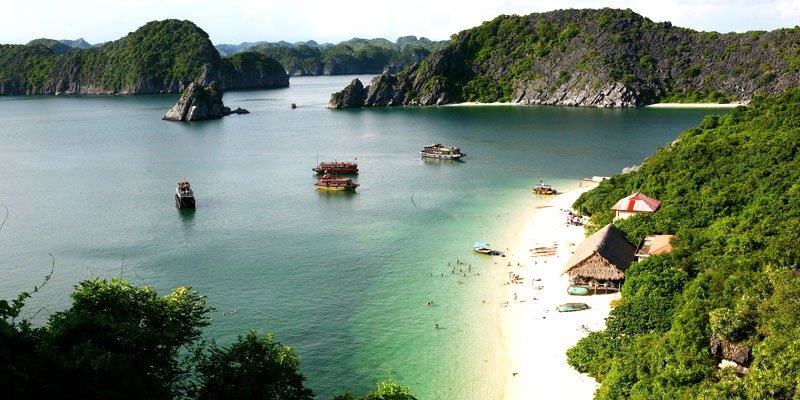 (Photo: Discover Ha Long)
In 2014, Leonardo was named a United Nations Messenger of Peace, a post he uses to raise awareness about climate change. It continues the mission of the Leonardo DiCaprio Foundation, established in 1998, to protect the Earth's last wild places and building a more harmonious relationship between humanity and the natural world.