The campaign aimed to raise awareness of and call for the community to act for a green capital.
​​​​The campaign took place at three locations in Hanoi namely Pham Hung Street, Nguyen Trai Street and Duong Lieu Commune (Hoai Duc District).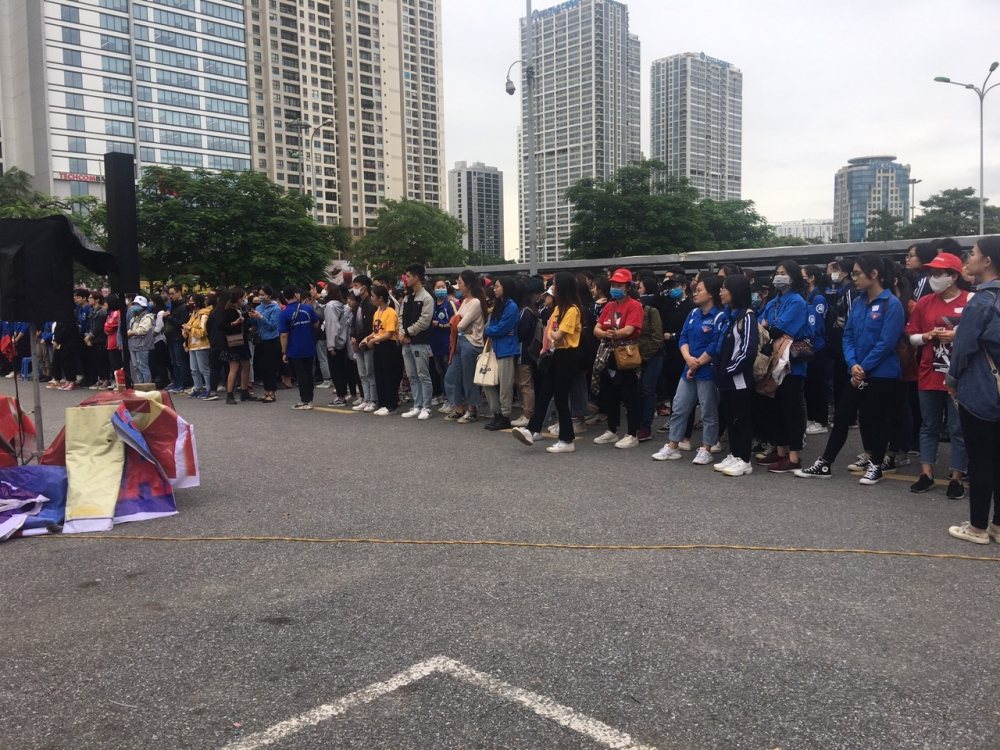 Volunteers at Pham Hung street (Hanoi). Photo: Thoi Dai
Through its activities, the event not only contributed to spreading messages of protecting the environment but also proposed measures to reduce waste, creating more green spaces.
Let's Do It! World is a non-government organization founded in 2011 and currently a member of the United Nations Environment Program (UNEP).
Let's Do It! Vietnam belongs to Let Do It! World and started operating in July 2015 with the goal of all Vietnamese citizens to reduce trash dumped into the environment via specific actions like sorting out and recycling trash.
Let's Do It! Hanoi, a part of Let's Do It! Vietnam will join hands with the members of Let's Do It! World to implement the Campaign "World Cleanup Day".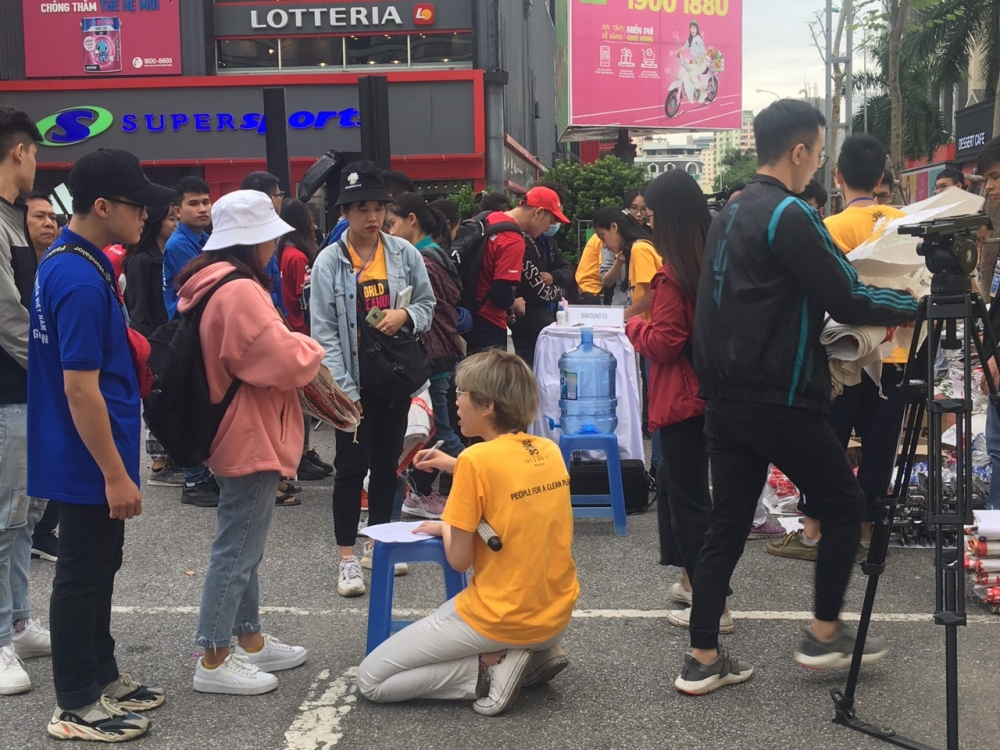 Photo: Thoi Dai
For two consecutive years 2018 and 2019, only in Hanoi, the campaign "World Cleanup Day" attracted 2,151 participants, 900,000 people knew about its message and nearly 10 tons of garbage were collected.
Some photos of volunteers collecting trash in Hanoi: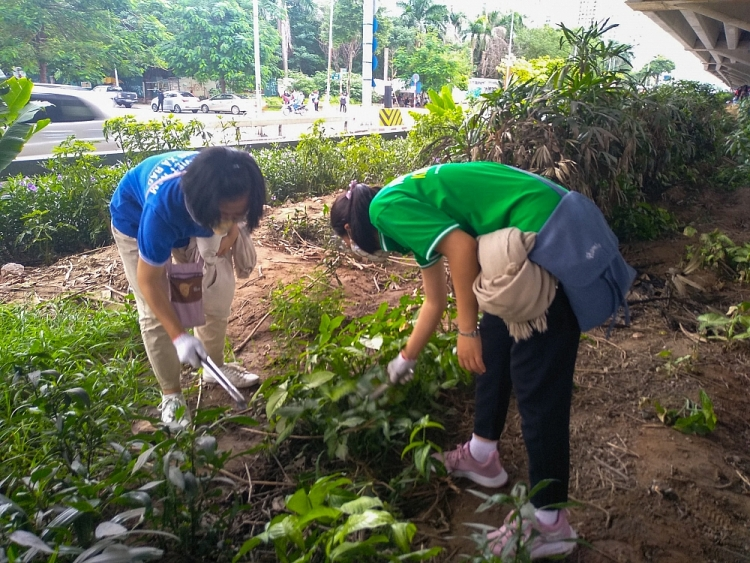 Volunteers collected trash at Pham Hung street. Photo: Thoi Dai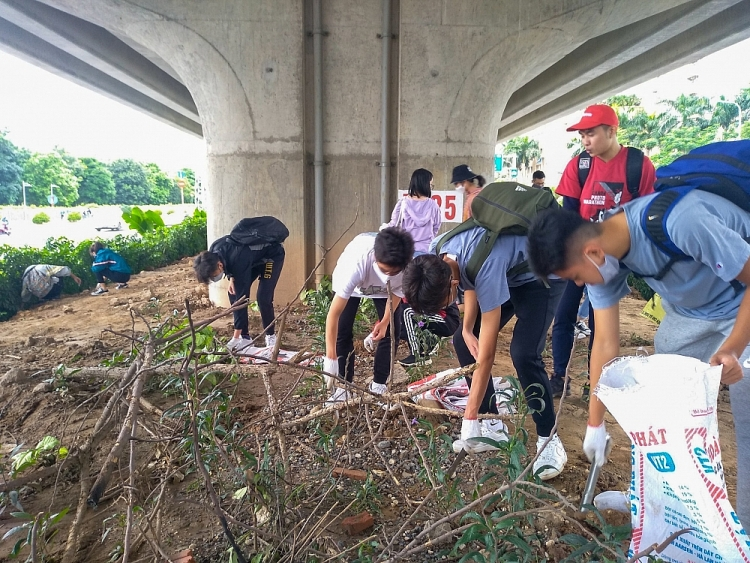 Photo: Thoi Dai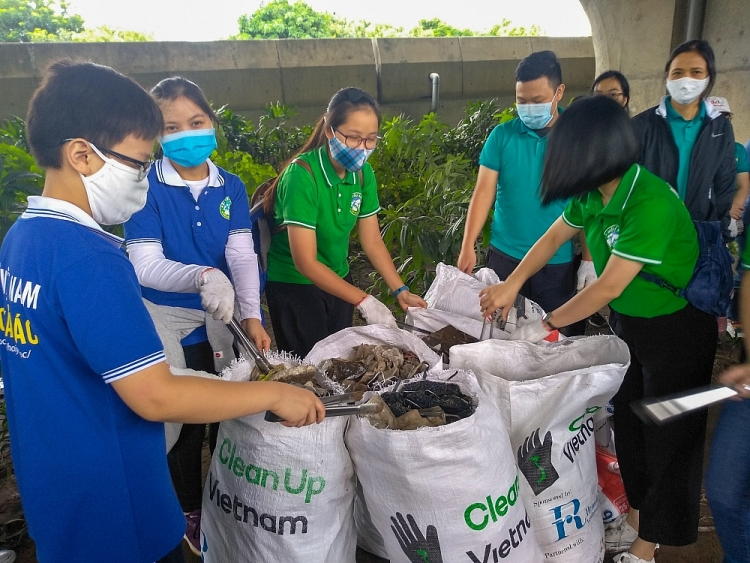 Collected trash collected would be put into bags. Photo: Thoi Dai
Malie Nguyen