Little Budget, Big Fear of Covid: Overseas Vietnamese Students Miss Celebrating Tet in Homeland
Due to the expensive cost of flight tickets and the risk of coronavirus, many Vietnamese students abroad have to stay in the host countries for the coming Tet.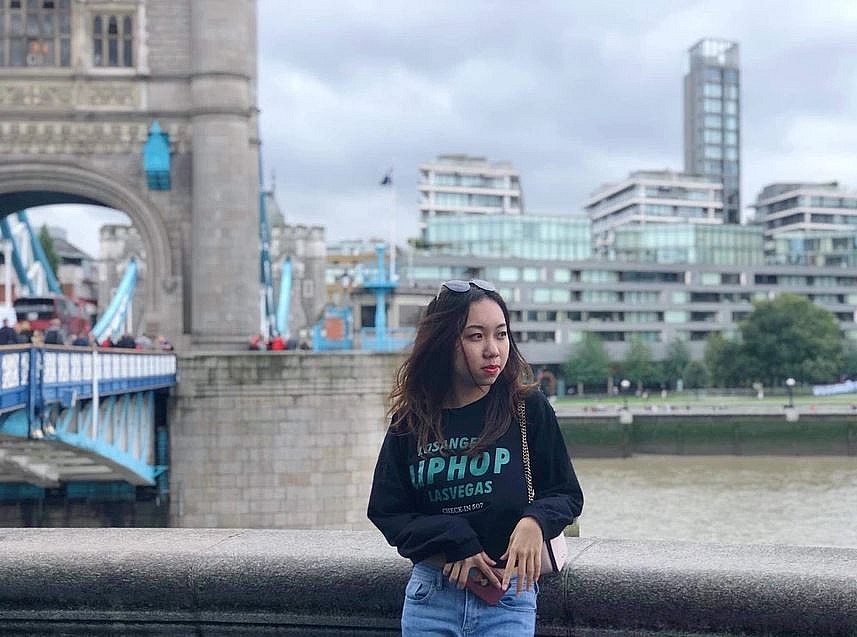 Ha Huong Giang, Vietnamese student in the UK. (Photo: Zing)
Opening a website to book flight tickets, Ha Huong Giang, Vietnamese student in the UK, sighed as a one-way ticket to the homeland is priced at VND 55 million (US$ 2,390) in January 2022, far exceeding her budget.
Due to the pandemic and her examination schedule, Giang was not able to welcome Tet home in the last two years. The pandemic has posed health risks, mental worries, and raised ticket prices and restrictions, resulting in the girl's three continuous years welcoming Tet abroad.
"When I first came to the UK to pursue a master's degree, I intended to spend every Tet with my family. It has been two years, I can only meet them via mobile phone," Huong told Zing News in an interview.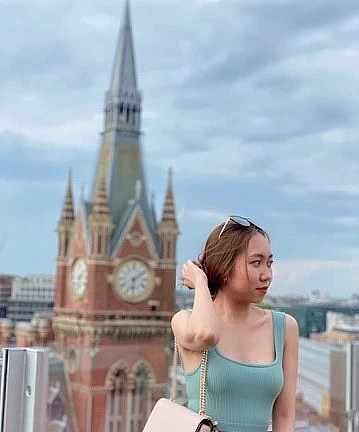 Giang said the cost to fly back to Vietnam at this time is very expensive. (Photo: Zing News)
Small budget struggles
Recently, a pilot plan to re-open regular international passenger flights has been proposed by the Vietnamese Ministry of Transport. Vietnam is expected to receive flights from Kuala Lumpur (Malaysia), Paris (France), Frankfurt (Germany), Sydney (Australia), and Moscow (Russia) from Jan. 1, 2022. In addition to regular commercial flights, overseas Vietnamese can also return home on full-service repatriation flights hed by embassies and private travel agencies.
Passengers entering Vietnam must comply with regulations to prevent pandemics such as being fully vaccinated, having a negative PCR test within 72 hours before boarding, and having a valid visa. However, these flights provide very limited seats and, which raises the price. Without good economic potential, it will be difficult for international students as Giang to buy a ticket.
"Having been away from home for many years, I really want to celebrate Tet with my parents. However, I do not have enough budget to come home this time. In addition to the plane ticket, the self-pay isolation cost is also very expensive for a student like me," Giang said.
Pham Le Phan Anh, a student in France, is also concerned about the high cost. Phan Anh has not been home for four years, both due to his busy schedule and the pandemic.
"I think everyone wants to go home for Tet, but the cost of flight and quarantine, which is up to hundreds of millions of dong, is over my budget. And that has not even included the price of flying back to France! My parents said they would support me with money, but it is still a big amount anyway, so I have to wait for the next opportunity", Phan Anh said.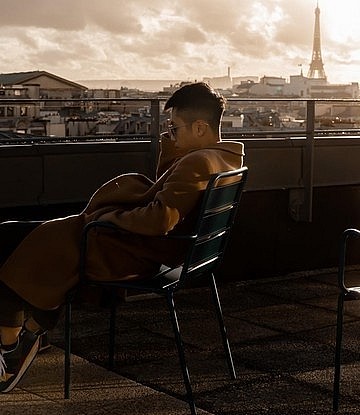 Pham Le Phan Anh, a student in France. (Photo: Zing News)
Vietnam Embassy to France announced on its website that citizens in the UK, France, and Germany could return to Vietnam on service flights from Heathrow (UK), Charles-de- Gaulle (France) to Van Don airport (Quang Ninh) on Dec 15. They will be isolated for seven days after landing. Each passenger is estimated to pay a minimum of 2,510 euros (equivalent to VND 66 million) for flight ticket, quarantine at a two-bed hotel room, breakfast, and transportation from the airport to the hotel
"In the past few days, many of my friends have tried to return to Vietnam by taking commercial flights to Cambodia, then enter Vietnam through Moc Bai border gate. This journey is not only complicated but also very expensive because of the costs of travel, accommodation, and isolation," Phan Anh said.
Missing homeland, craving banh chung
For Nguyen Vu Hai, a student in Italy, the entry/exit paperwork procedure is the biggest difficulty. Hai said to visit Vietnam and come back to Italy, he must have a valid residence card for international students. However, his card has expired since September. He has applied for an extension yet received no confirmation. Procedures were prolonged due to the pandemic, he said.
"If include the upcoming Tet, I have spent three years away from home. Last year, Italy was Europe's epicenter. My parents were worried. This year, I still cannot go home, my parents often call to encourage", Hai said.
Nguyen Vu Hai, a student in Italy, (Photo: Zing News)
On Tet, Hai still has to go to school and work. On New Year's Eve, he often calls his parents to wish them a lucky new year. "On new year's eve, I and some other Vietnamese students will buy banh chung and Vietnamese food to eat together. This year, we try to hold a larger celebration to relieve homesickness," Hai said.
Tran Nong Hoang Giang, Vietnamese in Germany, was also sad when he could not go home to celebrate Tet with his family. Having studied in Germany for three years and spent three Tet abroad, he misses the reunion atmosphere, the smell of banh chung and burnt incense.
"This year, I still cannot return to Vietnam due to the pandemic and new virus strains. Along with that, the quarantine period is quite long, making it more difficult for me to return home while having an exam in Germany very close to Tet. I hope to be able to be home in the summer of 2022," Giang said.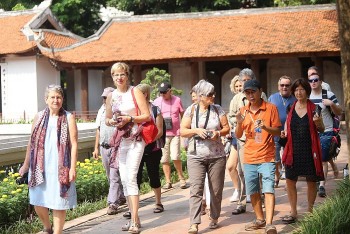 National
Vietnam News Today (May 24): Covid-19: Vietnam records 1,179 new cases, 3,862 recoveries on May 23; Foreign arrivals soar two months after border reopening; Vietnam, Cambodia boost defense ties; Heavy rain floods parts of northern Vietnam.