Lunar New Year 2021: Oversea Vietnamese join hand supporting homeland during pandemic
As Lunar New Year coming close, Vietnamese people who are working and living abroad find themselves in deep homesickness. This year, they may even face greater homesickness because of difficulties caused by the COVID-19 pandemic, preventing many people from going home for Tet.
Tet atmosphere is flooding all over the street. Crowded lines of people go to flower markets, or shopping malls to prepare for the biggest holiday of the year. However, for many international students and workers working abroad, Tet is a time that brings concerns. As the COVID -19 pandemic is still progressing, it is difficult for workers to welcome a warm New Year in their homeland, nor to have a chance to gather to celebrate Tet.
Understanding the feelings of the expatriate who are celebrating the Lunar New Year in another country, Vietnamtimes' reporters had the opportunity to listen to their stories in the last days of the year of Mouse.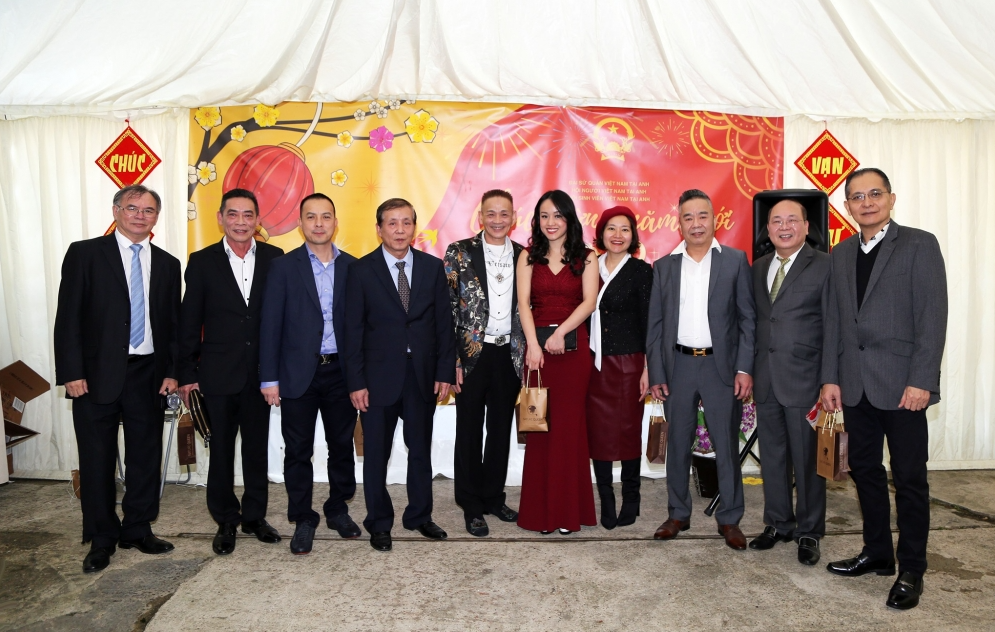 Vietnamese Association in the UK took a photo together.
Donate financial resources, contribute to the fight against pandemic
Mr. Vu Kim Thanh, Vice Chairman of the Vietnamese Association in the UK shared that the pandemic situation in the UK was going badly. The government has demanded lockdown, self-isolation, and close down of some kinds of stores. This year, the UK did not hold Christmas and New Year gatherings, so the Vietnamese community in the UK is strictly obedient. All entertainment activities, all programs to welcome the Spring and New Year were canceled. The Vietnamese Embassy in London sent letters and Tet gifts to a number of overseas Vietnamese families.
The Vice-Chairman of the Vietnamese Association in the UK confided: "Some people have organized cooking and brought thousands of meals to support 3 hospitals to foster anti-pandemic physicians in London for a month. Vietnamese here also made masks for the police station and the public, donated money to buy medical supplies for the hospital, helped to interpret when coming to the doctor, which left British doctors with deep feeling towards oversea Vietnamese compassionate".
"On these occasions, overseas Vietnamese people miss their relatives, friends, old memories of their homeland so much. They all, in general, find Tet a sacred occasion, a spiritual basement that is indispensable to maintain traditional customs, to commemorate the ancestors, the passed away relatives, and the loved ones who are living near or far away," said Thanh as he recalled old memories in the last days of the year.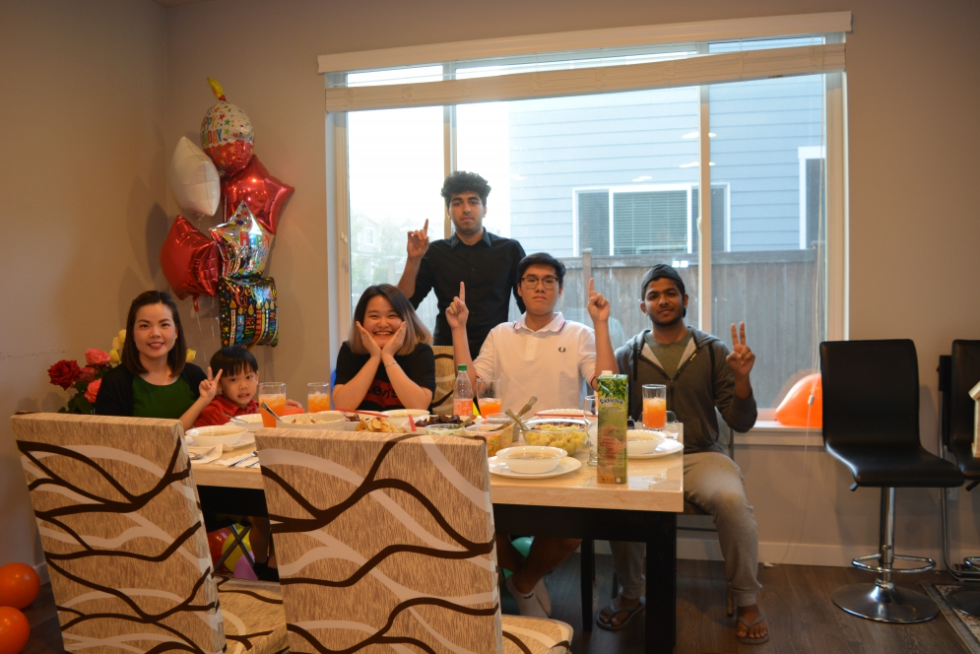 Phuong Lien lives in a house for international students.
Transport of goods between Vietnam and US stays busy and favorable
As for the US, after a tense political upheaval and the COVID-19 pandemic, social security has been re-ensured. Sharing with Vietnamtimes, Phuong Lien (3rd-year student in Seattle University, Washington) said that there are still bans and gathering restrictions due to the influence of COVID-19 in the state. People were still ordered to limit their travel and unnecessary activities. In some big cities, demonstrations still scattered happened.
"Since it is the 5th year to welcome Tet away from home, I am quite familiar with not celebrating the traditional Tet holiday. Washington state has a large number of Vietnamese people, approximately 75,000, so typical Tet products such as banh chung, banh tet, candied fruits, ... are widely sold in Vietnamese supermarkets.", Lien said.
"I still want to go back to Vietnam to celebrate Tet with my family and relatives. I have not been home for nearly 2 years so I miss my family, friends and Vietnamese food very much. My goal next year is to lead a healthy, happy, active life and complete my current studies. I also hope that my family will always stay healthy and happy in this new year."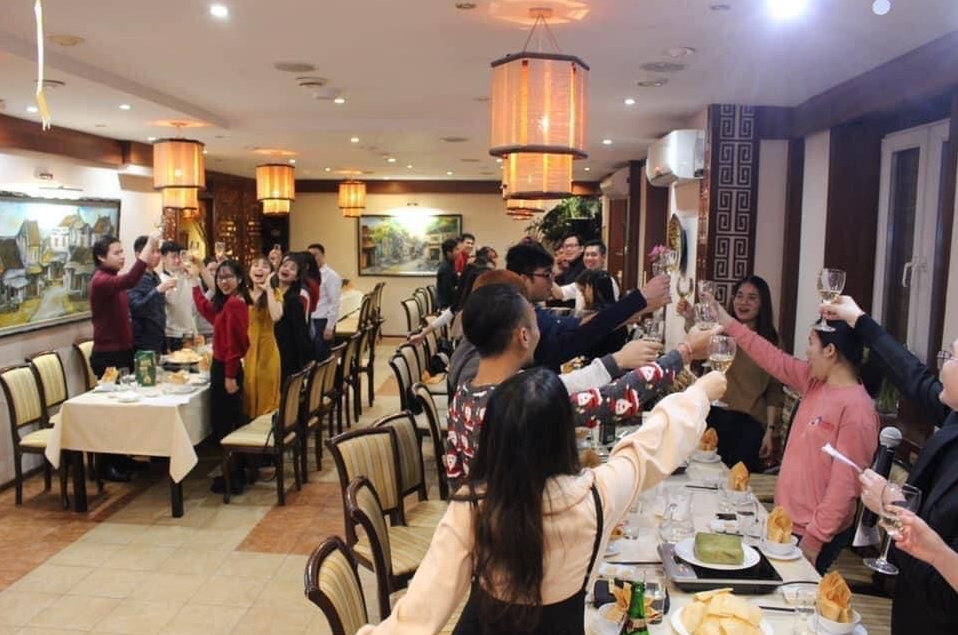 A warm dinner for students in Rusia.
Plans unachieved for travel restrictions
In contrast, Huyen Vu (a student in Moscow, Russian Federation) shared that because of the COVID-19 pandemic, her social card was cut off to ensure travel limit in crowded places such as like in trains, buses. Travel restrictions avoid Huyen Vu from complete her plan, but she still holds on to positive thoughts. These days, according to Huyen, the delivery fee from Vietnam to Russia are very expensive.
Huyen Vu confided: "The situation in the past year has been very difficult for me." Talking about the activities with the Vietnamese International Students' Association at her university, Huyen eagerly said: "We had a meal together. Previous years when the pandemic hasn't struck yet, we would together make banh chung, sausages, stewed meat, spring rolls, and other Tet dishes ".
"Every year, I return to Vietnam twice in the summer and Tet, and this year I have my flight cut off so I can't come back. I'm very sad, everyone who lives far away from home is. This year, I wish for nothing more but for the pandemic to quickly end so that everyone can be at peace. I will also implement many unfinished plans in the old year, and achieve many new goals more easily."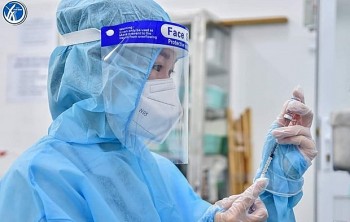 National
Vietnam News Today (December 9): Vietnam confirms 14,595 new Covid-19 cases; Vietnam, New Zealand sign action program to promote strategic partnership; HCM City to inject third Covid-19 vaccine jab from December 10; Hanoi may ban motorbikes in inner areas from 2025.