Saigonese comply to pandemic prevention while visiting Tet flower street
Visitors have to queue for spacing, wait for their temperature measurement, wash their hands when entering Nguyen Hue flower street and wear a mask during the tour.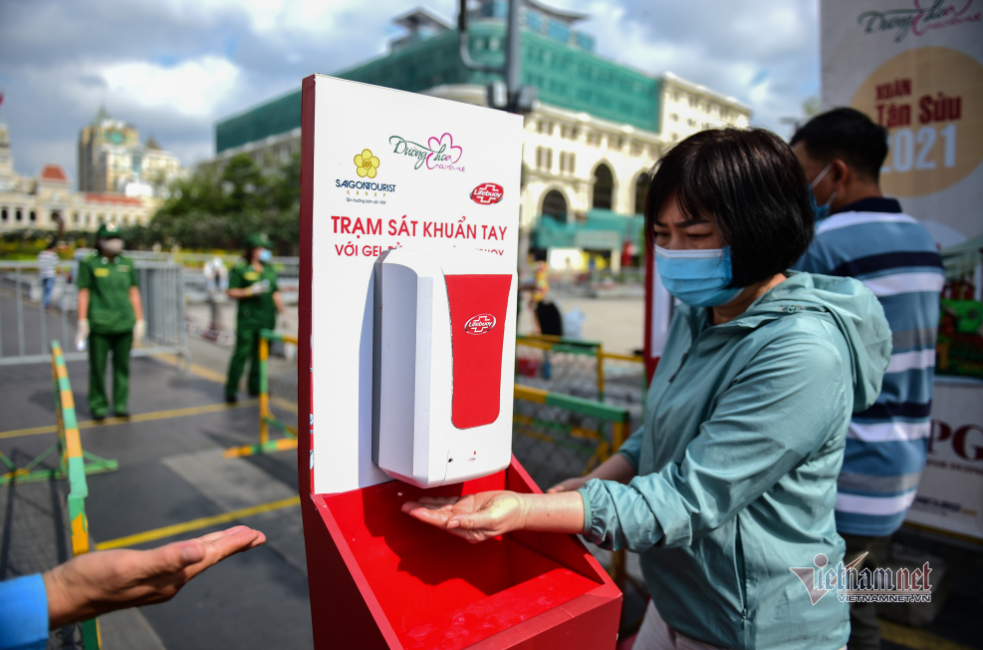 8:00 am, February 10, Nguyen Hue Flower Street, District 1, Ho Chi Minh City, is open to welcome visitors, to take photos for the new year holiday. Before entering the street, residents have to wash their hands, disinfect, and measure their temperature. (Photo: Vietnamnet)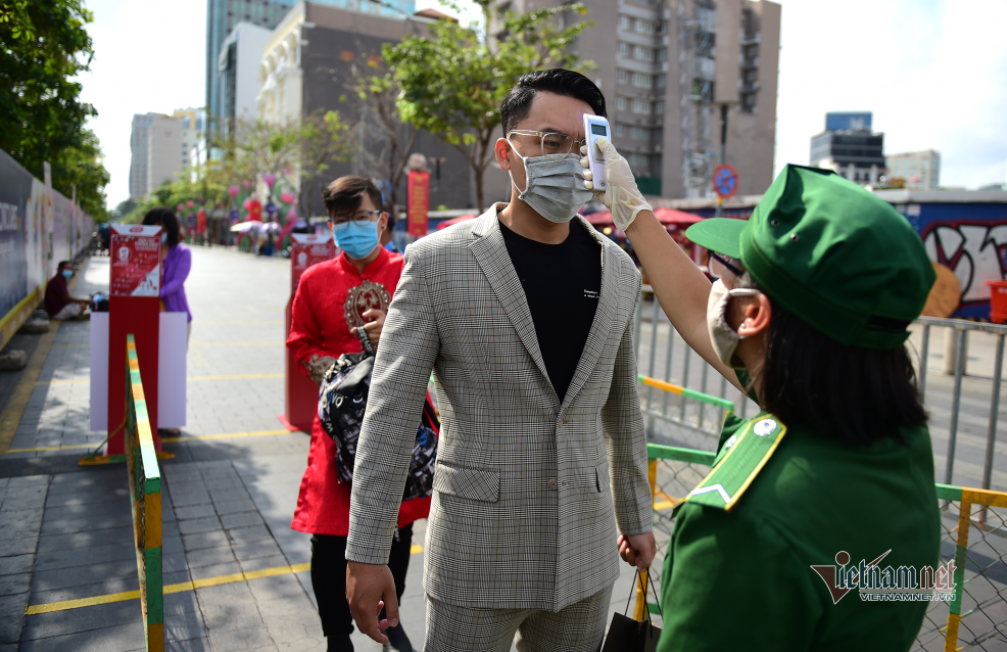 Tourists have to measure their body temperature before entering Nguyen Hue flower street. (Photo: Vietnamnet)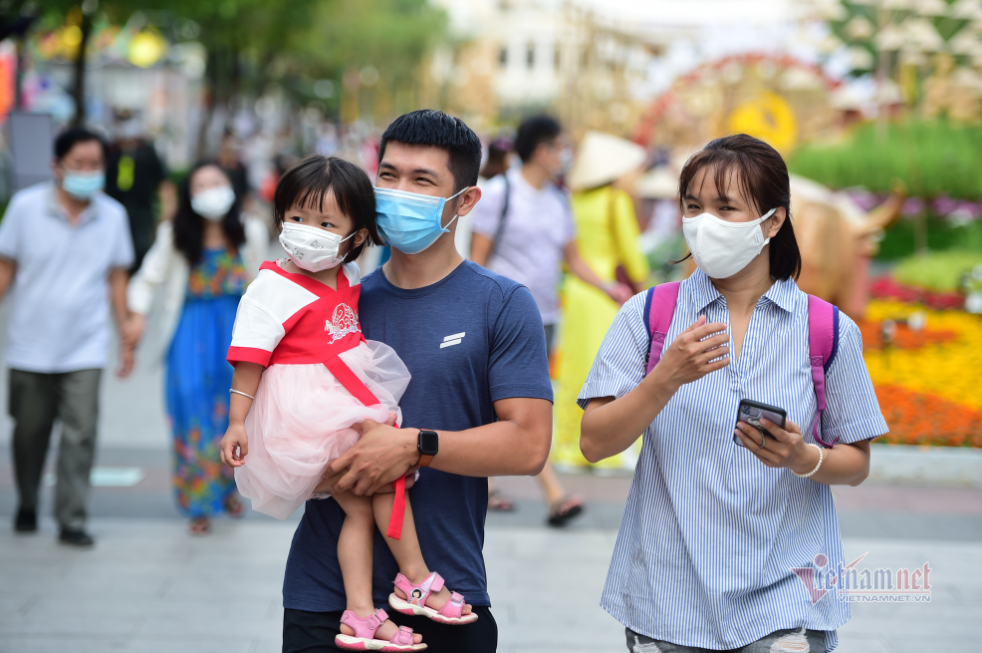 The number of people visiting the flower street is restricted to ensure Covid-19 prevention. Photo: Vietnamnet)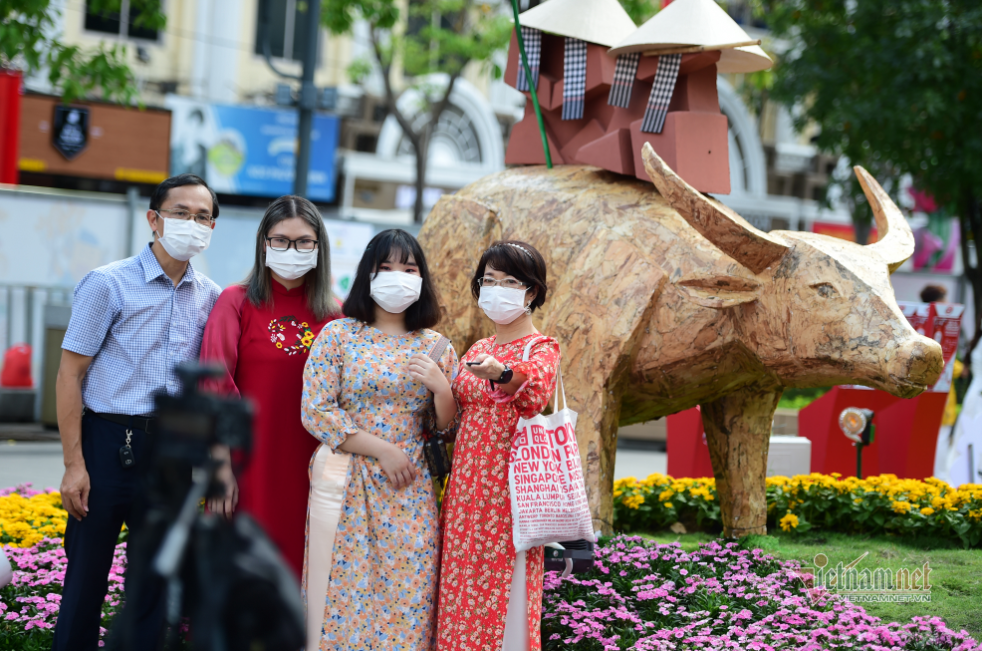 A family set up a camera and used a remote control to take pictures on Nguyen Hue Flower Street on the morning of February 10. Visitors to flower street this year are quieter than any other year due to the Covid-19 pandemic. The organizers also canceled the opening ceremony to prevent the disease. (Photo: Vietnamnet)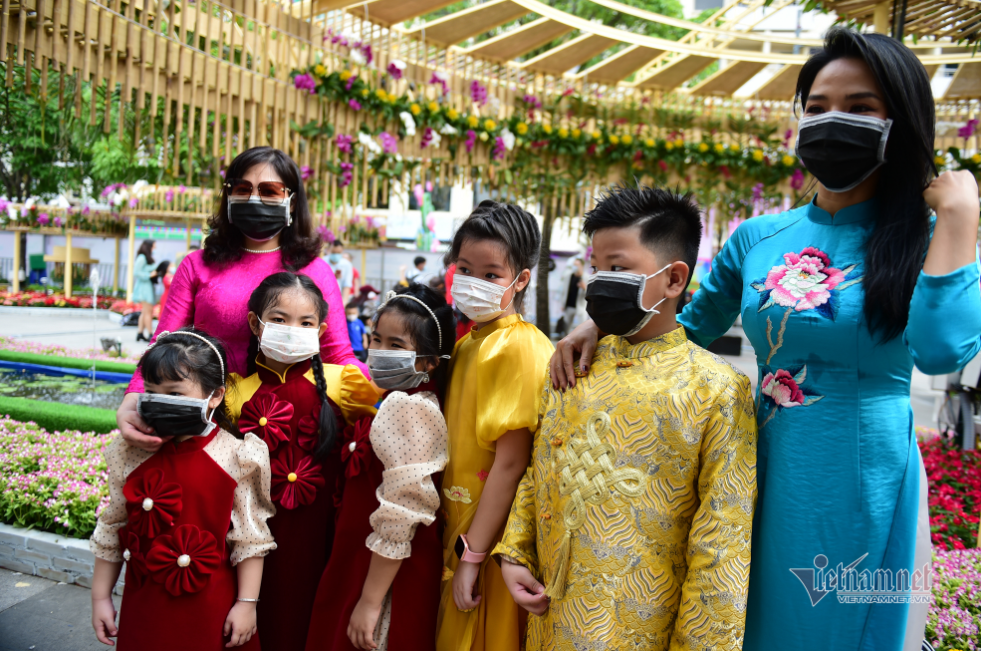 Most of the people obey wearing a mask when visiting the flower street. (Photo: Vietnamnet)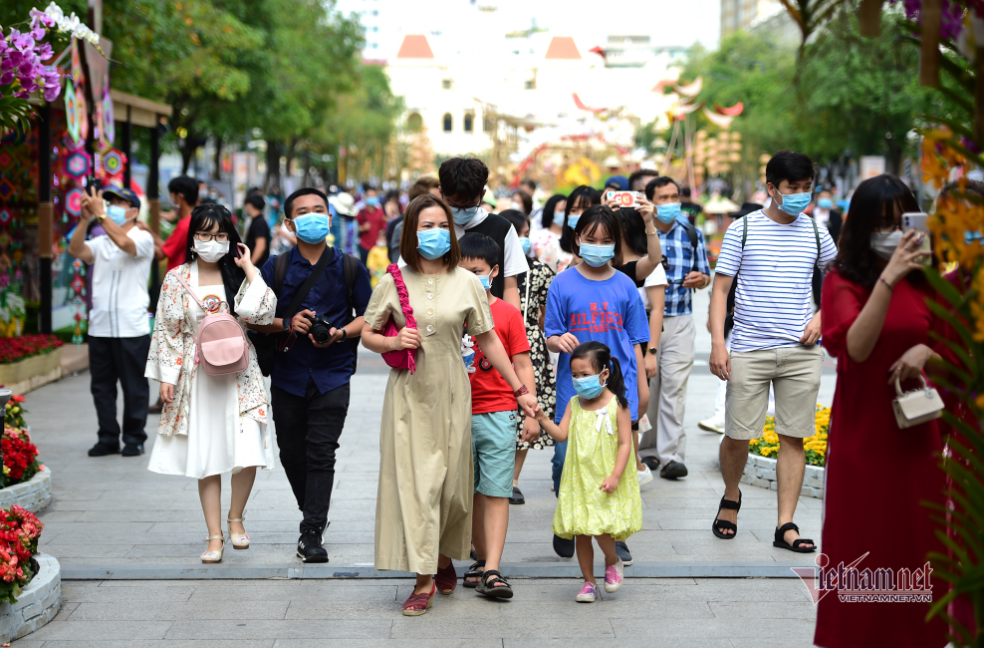 The whole family visit the flower street on the opening day. (Photo: Vietnamnet)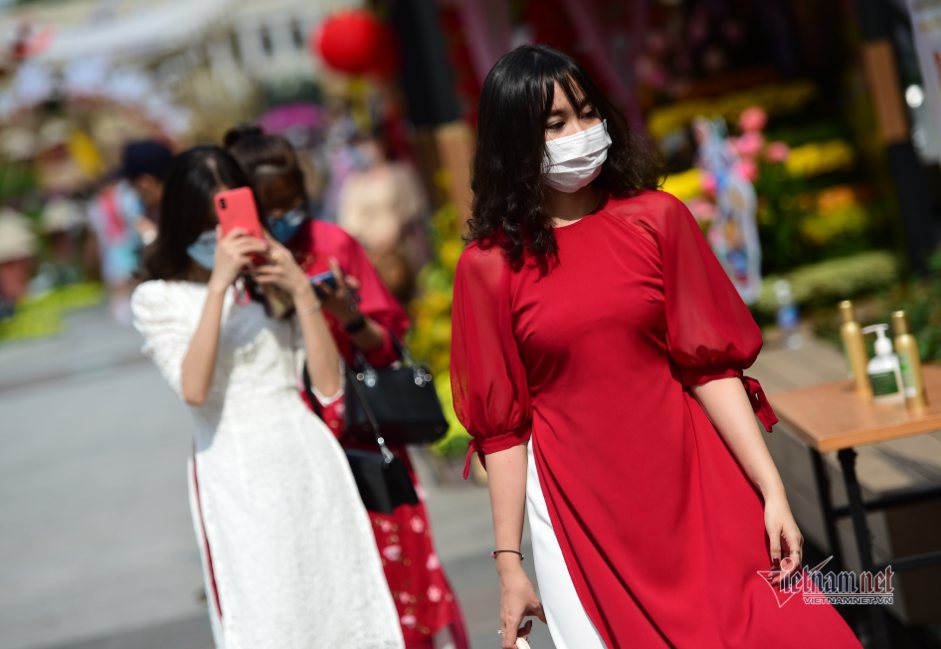 Many young people get used to wearing a mask when taking pictures. Ha Thi Hong Van (student at Van Lang University) said that wearing a mask does not affect anything. Van humorously said: "If I'm confident that I'm pretty, then wear a mask or not, I'm still pretty". (Photo: Vietnamnet)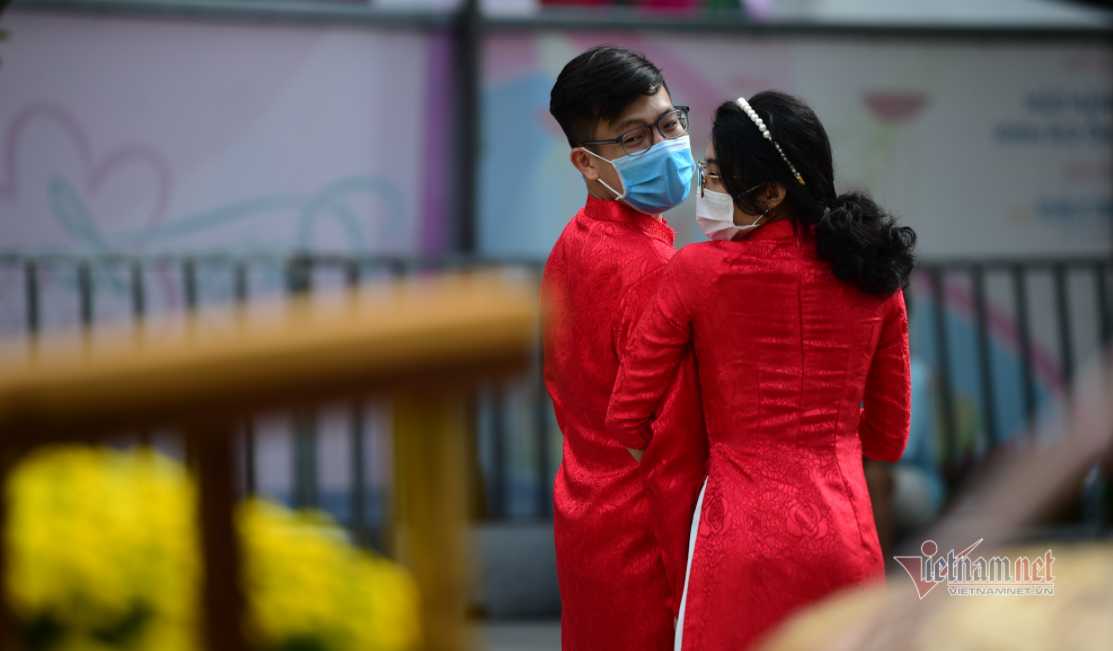 This year's flower street is simply decorated. (Photo: Vietnamnet)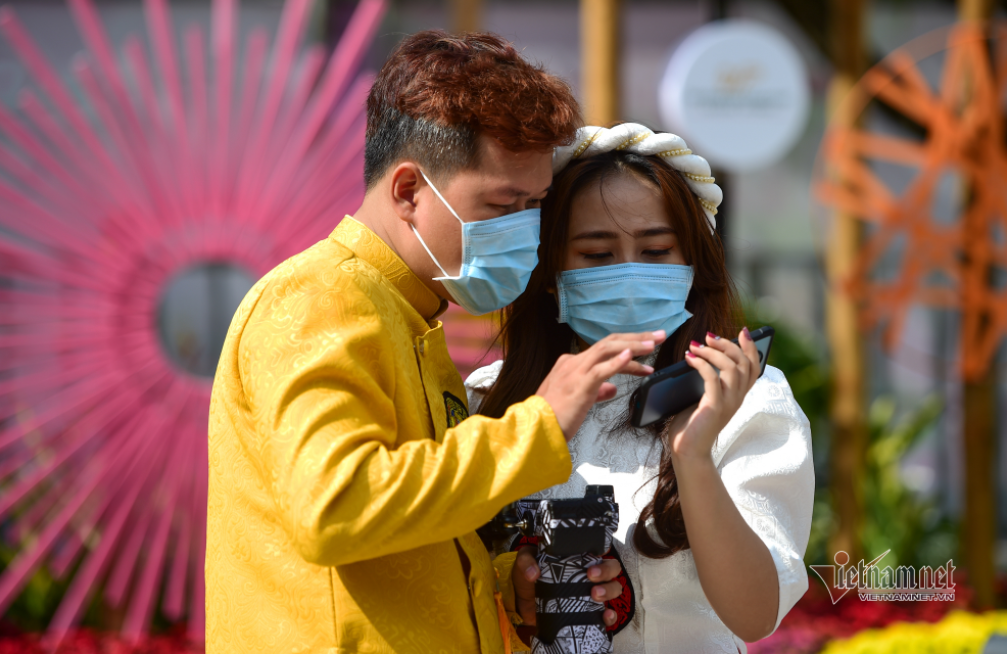 Young couple wearing masks to take pictures on the roadside of flowers. To ensure pandemic prevention, Nguyen Hue Flower Street will open from 8:00 - 17:00, lasting from 29 Tet to the 5th day of Tet. (Photo: Vietnamnet)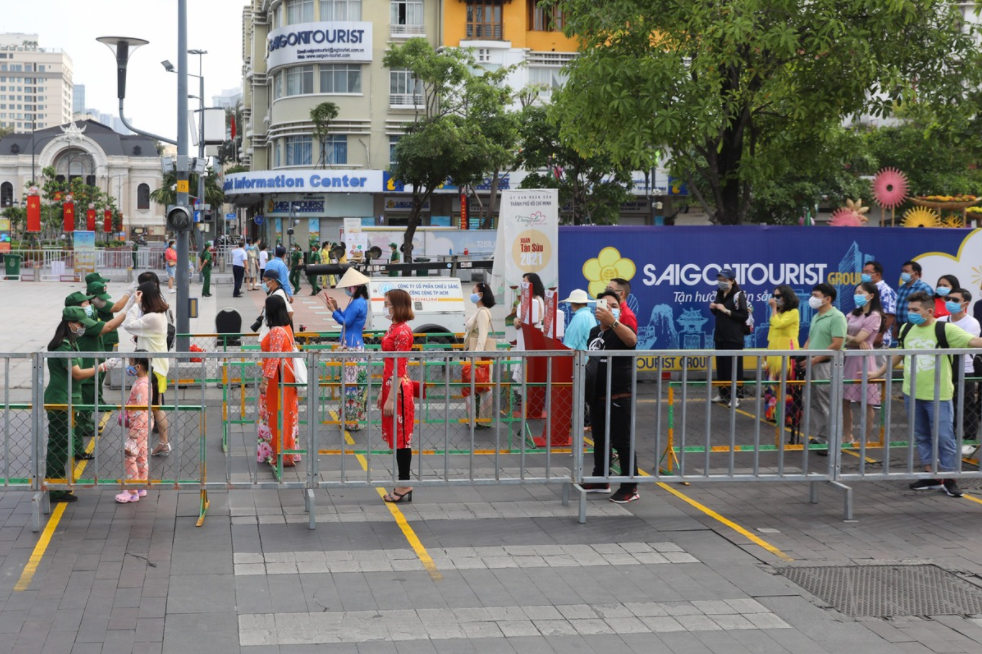 To ensure COVID-19's prevention, the flower road was equipped with barriers and only two entrances were opened. Guests must stand apart, keep their distance and go through all preventive steps before entering the street. (Photo: VN Express)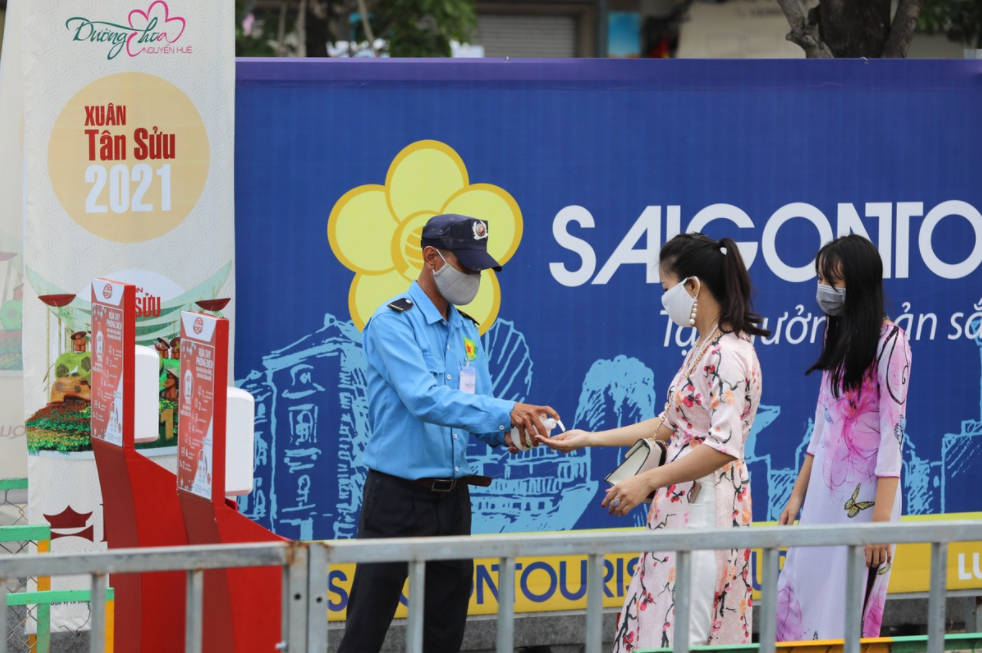 Right at the entrance, while waiting for the temperature measurement, people were helped to clean their hands by the guards. In addition, the functional forces also tried to limit the number of visitors by shutting the door when the number of people waiting in line reached the limit. (Photo: VN Express)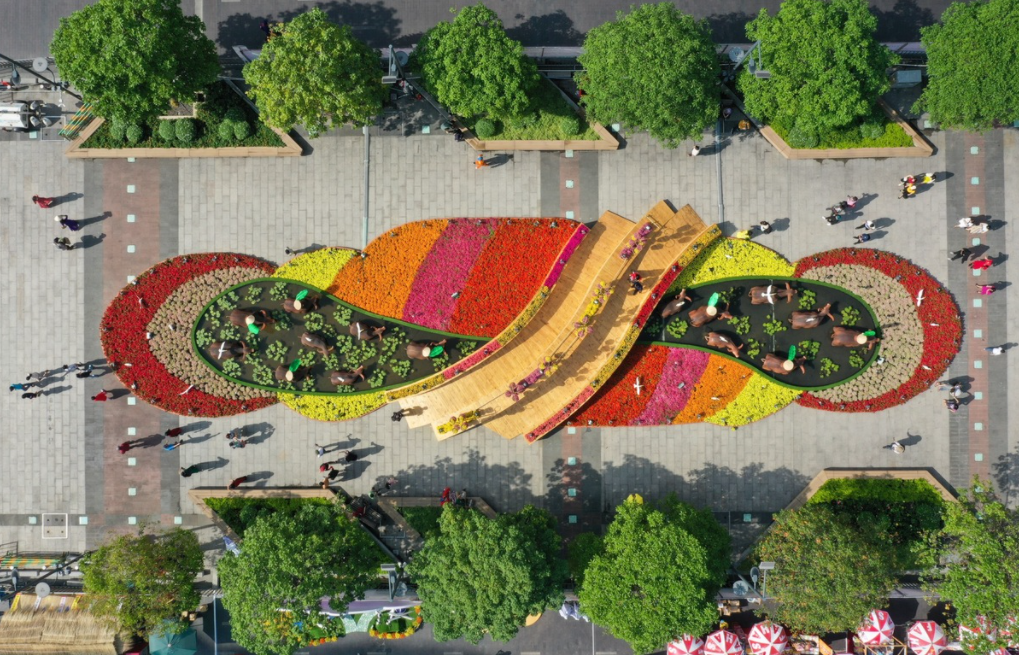 Due to the limited amount of visitors, Nguyen Hue flower street this year is not as crowded as usual. Though only has one entrance, the street was designed with 6 exits to help people quickly get out when the number of visitors exceeded the limit. (Photo: VN Express)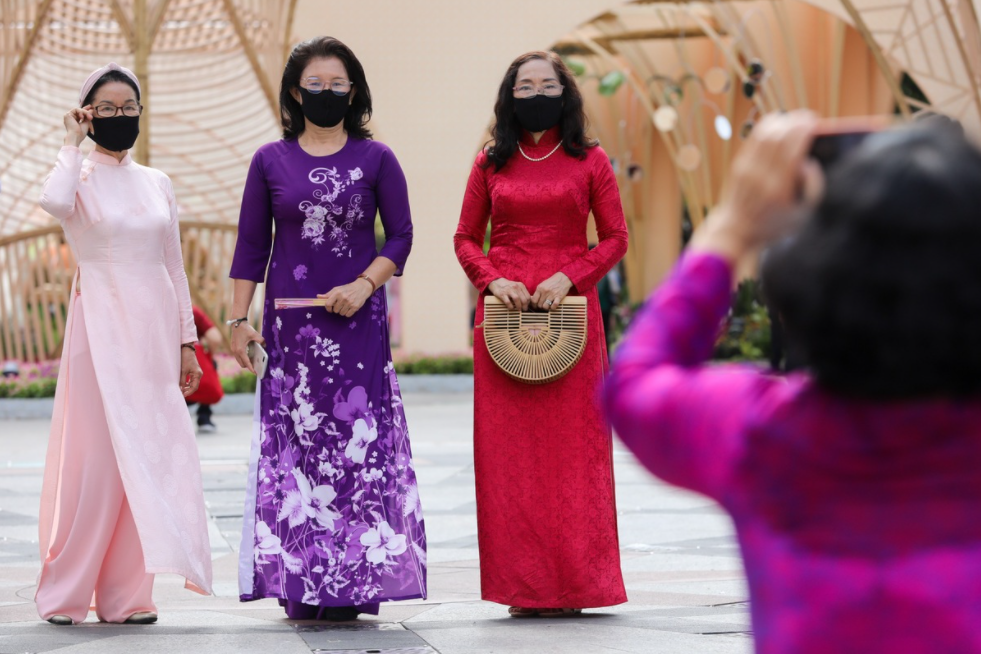 "My family has been visiting this flower street for more than a decade. This year is probably the most special one, there is no more crowded scene as before, the feeling of wearing a mask to take photos is also very strange", Ms. Nguyen (District 1) said (Photo: VN Express)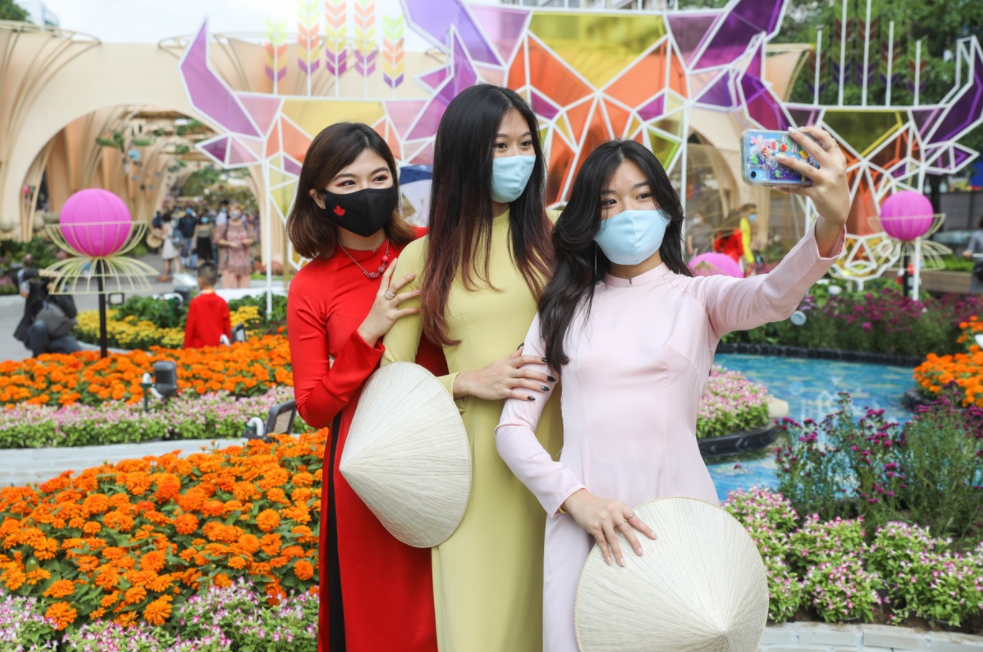 On the morning of February 8, visitors to Nguyen Hue flower street are reported to keep on obeying the 5k message. ( (Photo: VN Express)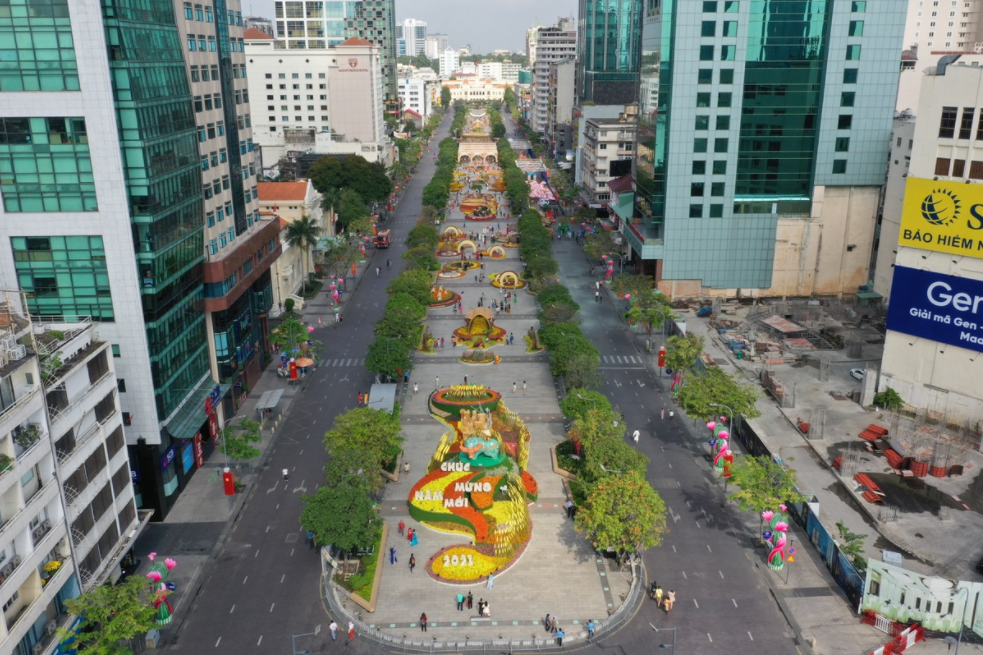 Previously, the People's Committee of Ho Chi Minh City decided to stop non-essential services, including cultural activities, sports, entertainment, after the local outbreak (33 cases) have been recorded. (Photo: VN Express)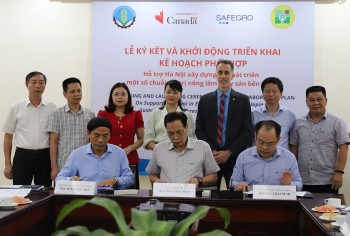 Make in Vietnam
As Vietnam furthers its international intergration, building agro-forestry-fishery high value chains is crucial for the sustainable development of the agriculture sector.