Luxury hotels in Da Nang devote their rooms and restaurants to quarantined zones with free-of-charge meals
Amid the global Covid-19 pandemic, many luxury hotels in Da Nang voluntarily devote their rooms to city's quarantined areas ; shops provide free-of-charge masks for the disease prevention.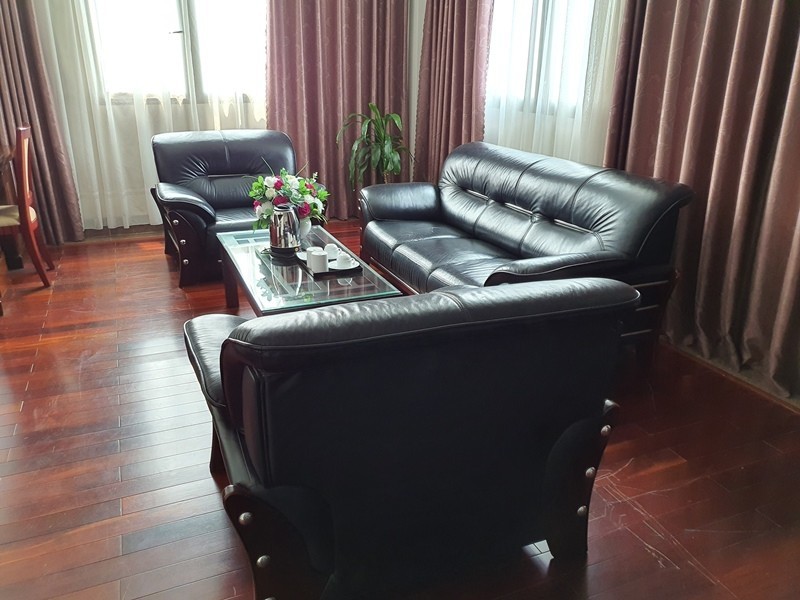 Inside the VIP room of a 4-star hotel which volunteers to become a quarantined area (Photo source: HCMC Law)
Businesses dedicate their 4-star hotel to a quarantined zone
Recently, a business sent a letter to the Chairman of Da Nang People's Committee to voluntarily dedicate its Da Nang Riverside hotel to an accommodation for people kept in quarantined.
According to the Ho Chi Minh City Law Newspaper, this hotel addresses in the central locating next to the Dragon Bridge along the Han River with 127 rooms, including 36 Superior rooms, 72 Deluxe City and River rooms, 6 Premium Suite rooms, 13 apartments fully equipped modern amenities.
Another hotel on Pham Van Dong street (Son Tra district) also voluntarily dedicates to the city as a completely free quarantined area from March 14. This is a 3-star hotel with 70 rooms.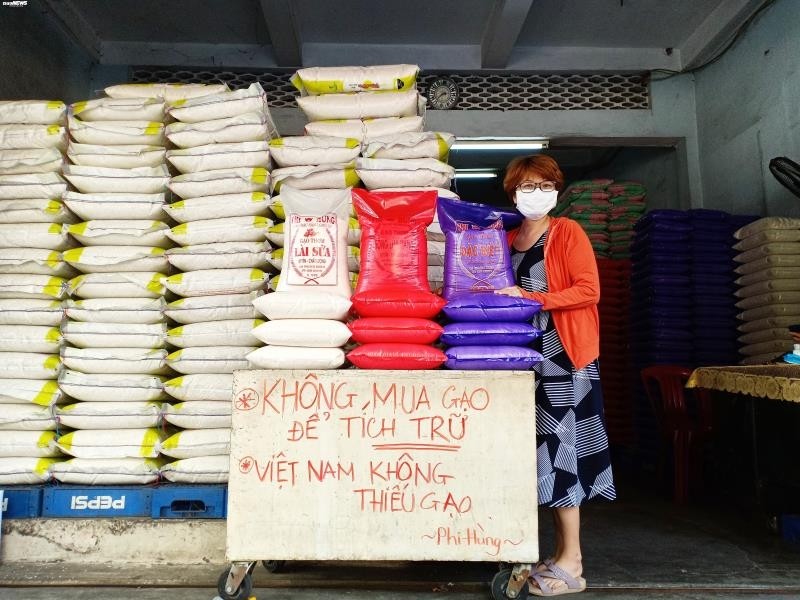 The rice shop owner warns consumers not to buy rice for hoard
Da Nang people join hands to help each other fight against Covid-19
Amid Covid-19 outbreak's complex development, when new cases were detecting in many localities, several small businesses in Da Nang joined hands with the government to prevent the epidemic. For example, people encourage and provide food to the task force in the quarantined area; shops, organizations and individuals launch the free-of-charge mask movement.
The owner of a Korean cuisine restaurant voluntarily provided free-of-charge meals to Korean tourists in Da Nang while they were waiting for home return. Many drugstores and grocery stores provide freely masks to tourists, according to VTC News.
Specially, sometimes people rushed to purchase food for hoard with overcharged prices, the owner of a rice shop hung a sign warning: "Do not buy rice for hoard, Vietnam does not lack rice."
Explaining the board meaning, Ms. Nguyen Thi Ngoc Thuan (resident of Tan Chinh ward, Thanh Khe district, Da Nang) said: "Buying rice for hoard will cause prices pushed up in a short time. Each family's demand is limited so too much storage will cause the rice rotten and lose taste, that's why I hung up a warning board to everyone ".
vietnamtimes.org.vn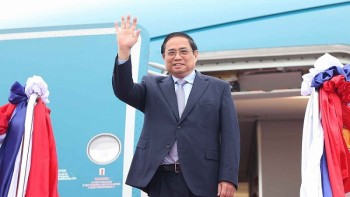 National
Vietnam News Today (Feb. 6): PM Chinh to pay official visits to Singapore, Brunei; Vietnam attends ASEAN+3 Tourism Ministers Meeting; Exports in 2023 and high demands from new generation FTAs; Digital technology to spearhead Vietnam's drive for Industry 4.0.