Luxury Stays in Vietnam Voted World's Best Resorts
A time to cherish your Southeast Asia getaway and treat yourself with the World's best hotels in Vietnam, Cambodia and Thailand.
According to Travel + Leisure readers, accommodations showcase not only a particular country's unique culture through architectural styles and restaurants but also their secluded natural surroundings, each creating a brand of luxury with a deep sense of place.
For annual World's Best Awards of 2021, travelers had shared their opinions on the top hotels, resorts, cities, islands, cruise ships, spas, airlines, and more. They had chosen Vietnam, among Southeast Asia destination, for world-class travel experiences.
Six Senses Con Dao, Con Dao Island, Vietnam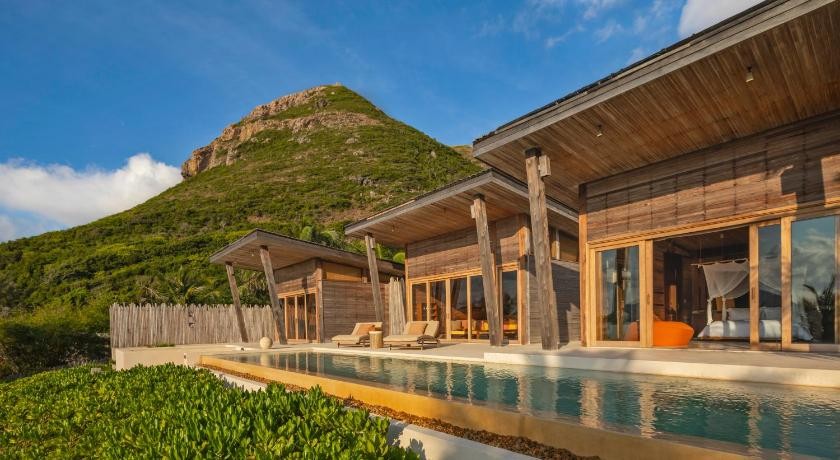 Photo: Six Senses
Six Senses Con Dao nabbed the coveted No.1 spot, with one reader exclaiming it the "best place ever."
Scoring over 96/100, Six Senses earned the title of the wonderful example of luxury with a deep sense of place.
Since opening in December 2010, Six Senses Con Dao has amassed a loyal following. Fronting a quiet beach in a protected national marine park, with the dramatic backdrop of the verdant Lo Voi Mountains, it feels deliciously secluded.
The resort was designed to reflect a traditional fishing village, with 50 private, ocean-facing pool villas and residences built from reclaimed teakwood and sustainable materials.
One reader called it "a great sustainable destination."
As with any Six Senses resort, wellness plays a big factor: it has five treatment rooms and an outdoor yoga and meditation pavilion, plus programs that run the gamut from mind exercises to life coaching and immunity boosting tutorials. "Had an amazing time and am eager to return as soon as possible," proclaimed another reader, cited from Travel + Leisure.
Four Seasons Resort the Nam Hai, Hoi An, Vietnam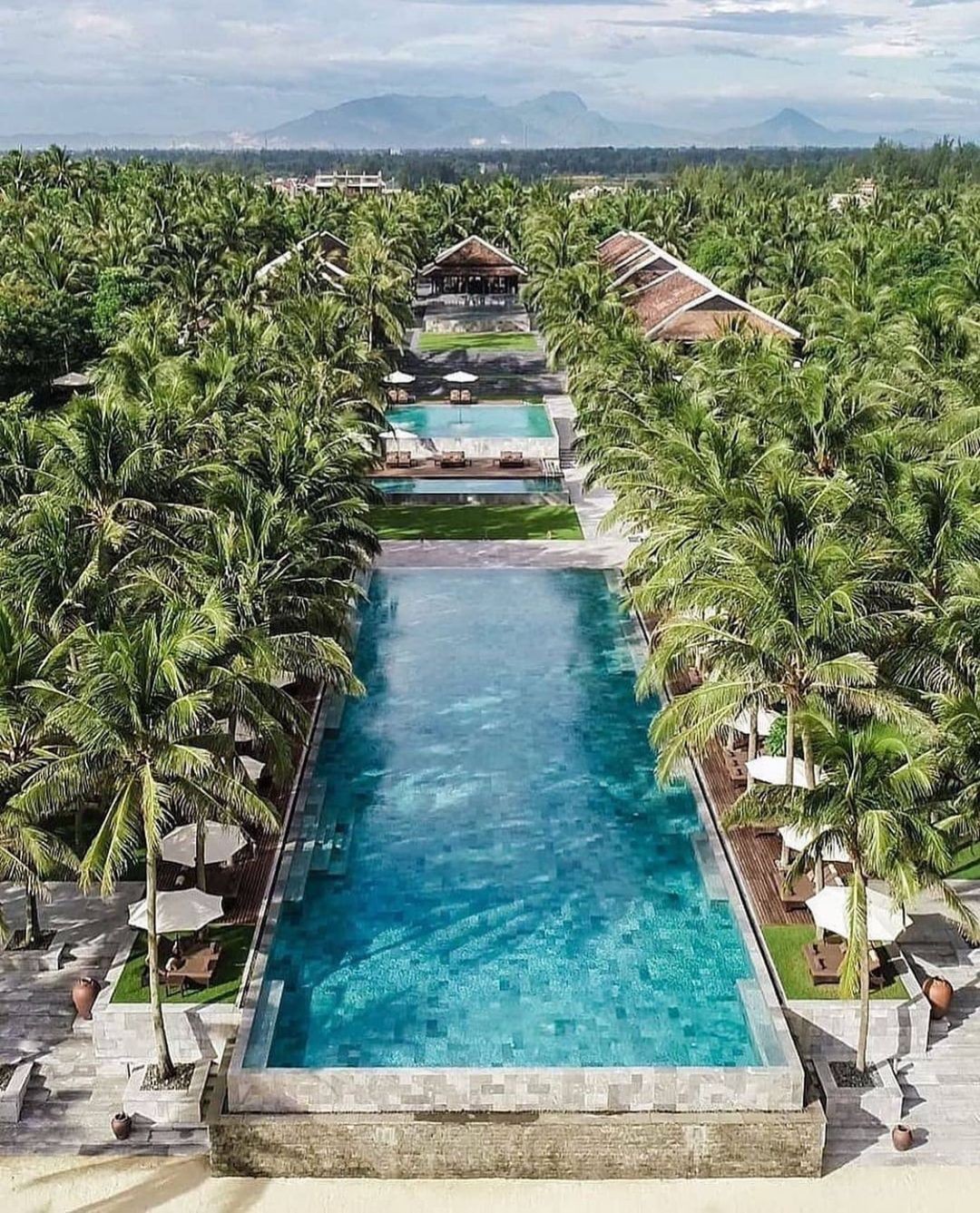 Photo: Vietnam Online
Another resort from Vietnam was voted World's Best Hotel is Four Seasons Resort the Nam Hai.
The resort gained traction, going from No. 10 to No. 6 on the strength of its impressive facilities, which include three infinity pools, eight overwater spa suites, and 100 spacious villas, each with its own courtyard.
Raffles Grand Hotel d'Angkor, Siem Reap, Thailand
The hotel is grand and elegant on one hand and stylish and modern on the other. You will enjoy the world-class service and the wonderful hospitality will make you feel like home. They are very friendly and cheerful.
The hotel is conveniently located to catch international flights.

Photo: Luxury Link
Mercure Vung Tau, Ba Ria - Vung Tau, Vietnam
This beachside hotel offers a perfect weekend getaway with its breathtaking scenery and charming landscape.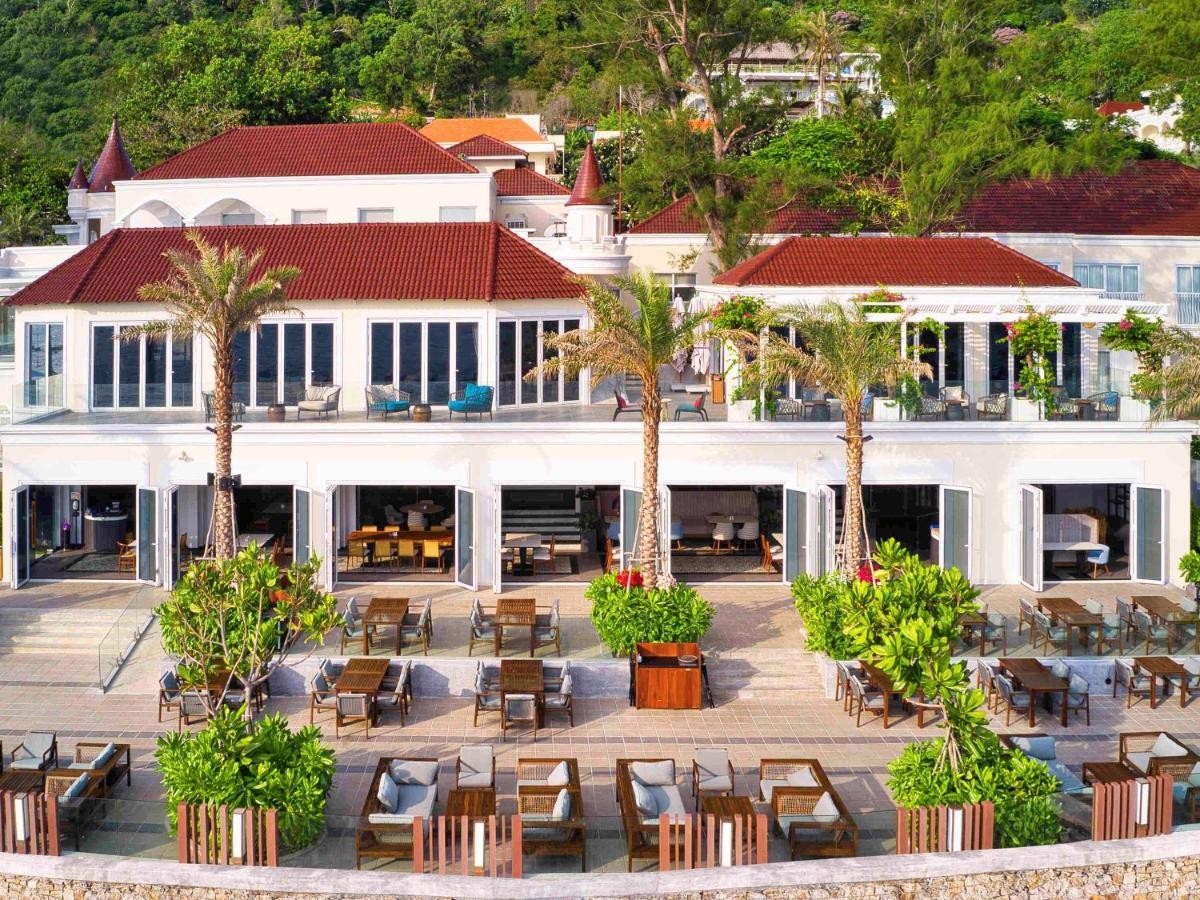 Photo: Booking.com
Accommodation choices include standard room, superior room, deluxe room, executive room, and family suites. Designed with comfort and convenience in mind, the spacious beachfront guestrooms feature natural light perfect for the early risers to catch the sunrise or unwind for an evening sunset.
Cape Fahn Hotel, Koh Samui, Thailand
Cape Fahn sets the bar high for other island beach resorts - one so high and so in line with a minimalist design you will love.
Every aspect of the experience you spend here is carefully considered from the emphasis on being environmentally friendly through to the minimalist beach-inspired design that inspires relaxation and serenity.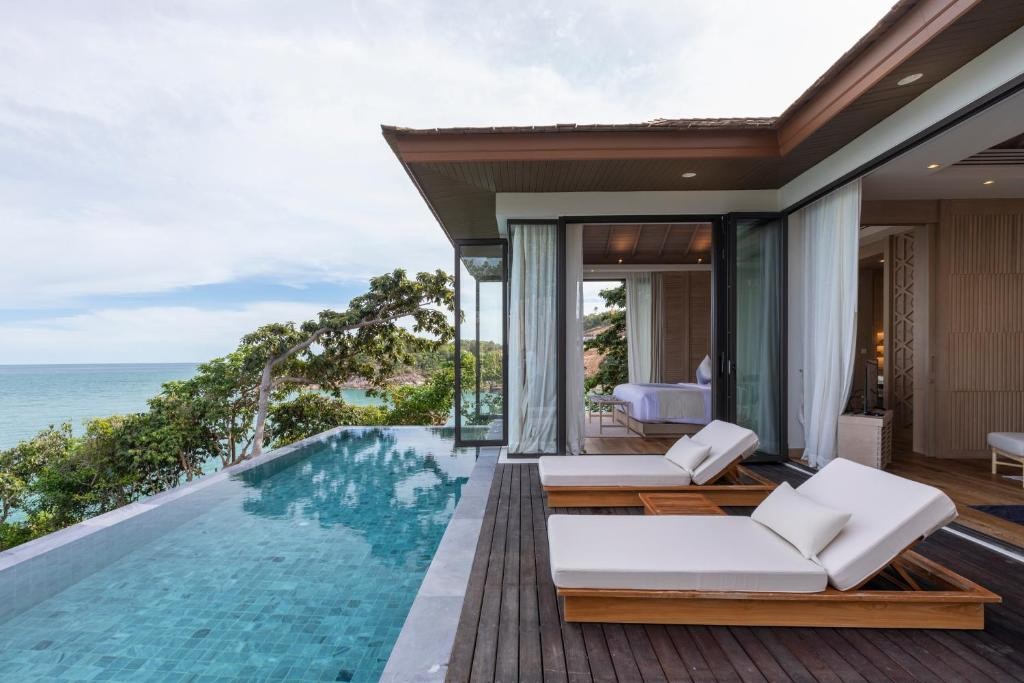 Photo: Booking.com
Amansara, Siem Reap, Cambodia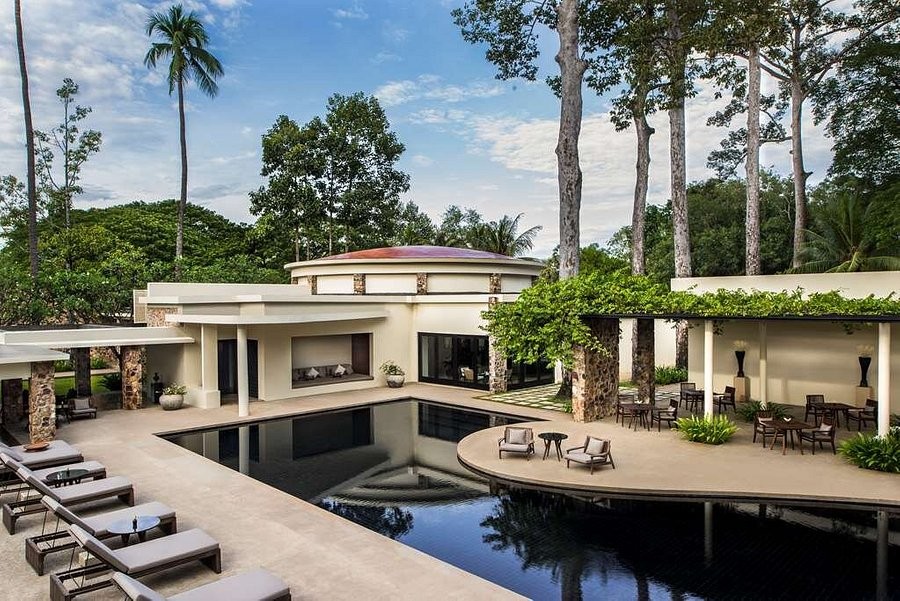 Photo: TripAdvisor
Situated in the bustling town of Siem Reap, it is located 15 minutes from the airport and just 10 minutes from the entrance to Angkor, Cambodia's world-renowned archaeological park.
Amansara was once the guest villa of King Norodom Sihanouk. Transformed into a 24-suite retreat, the resort is set in a private garden compound with the inviting ambience of a gracious home.
Anantara Chiang Mai Resort, Chiang Mai, Thailand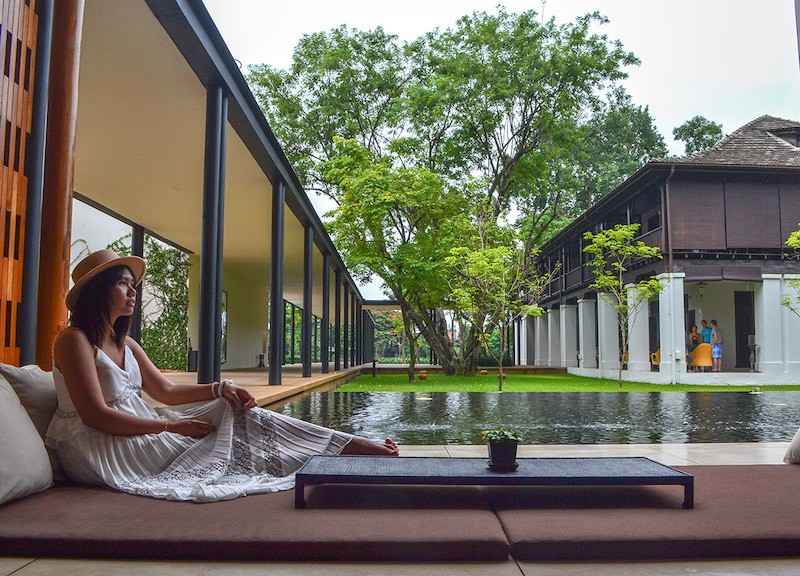 Photo: Live Less Ordinary
Another Thai resort in the Top 10, this one gives you carefully chosen artifacts accent the 84 modernly minimal rooms.
A pro tip for you is to book one overlooking the tranquil Mae Ping River.
At Anantara Chiang Mai Resort, you can relax by the waterfront pool or in the spa and get in a Thai frame of mind with an elephant trek or a visit to the hills.
Sapa Jade Hill Resort and Spa, Sa Pa, Vietnam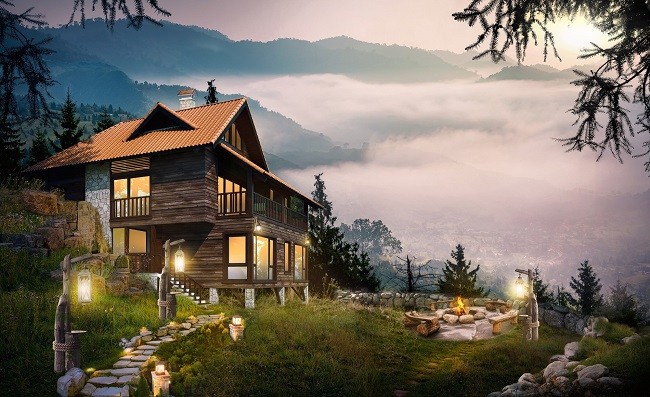 Photo: Vnsea
Sapa Jade Hill resort & spa is the interference of contemporary and indigenous architecture. The interior is made of natural, eco- friendly materials such as stone, palm wood, pine, etc. harmoniously combined with brocade decoration patterns of ethnic minority.
In addition, all villas and bungalows have the mountain view, especially the fantastic view of Muong Hoa Valley – Top 10 most beautiful valleys in the world.