Spring Trip To Mekong Delta: Top 6 Best Resorts And Hotels You Can Stay
With the Tet holiday coming close, if you are planning to spend your time exploring the Mekong Delta, these hotels and resorts will be the perfect choices.
Spring is the perfect time for relaxation with your loved ones after a long, hardworking year, so you better pack your suitcase and plan your trip for the Lunar New Year right now to ensure resorts are not yet fully booked.
Mekong Delta is one of the most famous tourist destinations in Vietnam. The delta, home to various attractive destinations and unique ecosystems, will offer you exciting experiences.
If you are worried about accommodation and seeking something more interesting than moderate hotels, take a look at these popular, high-quality, good-reviewed, and Instagramable resorts.
1. Victoria Nui Sam Lodge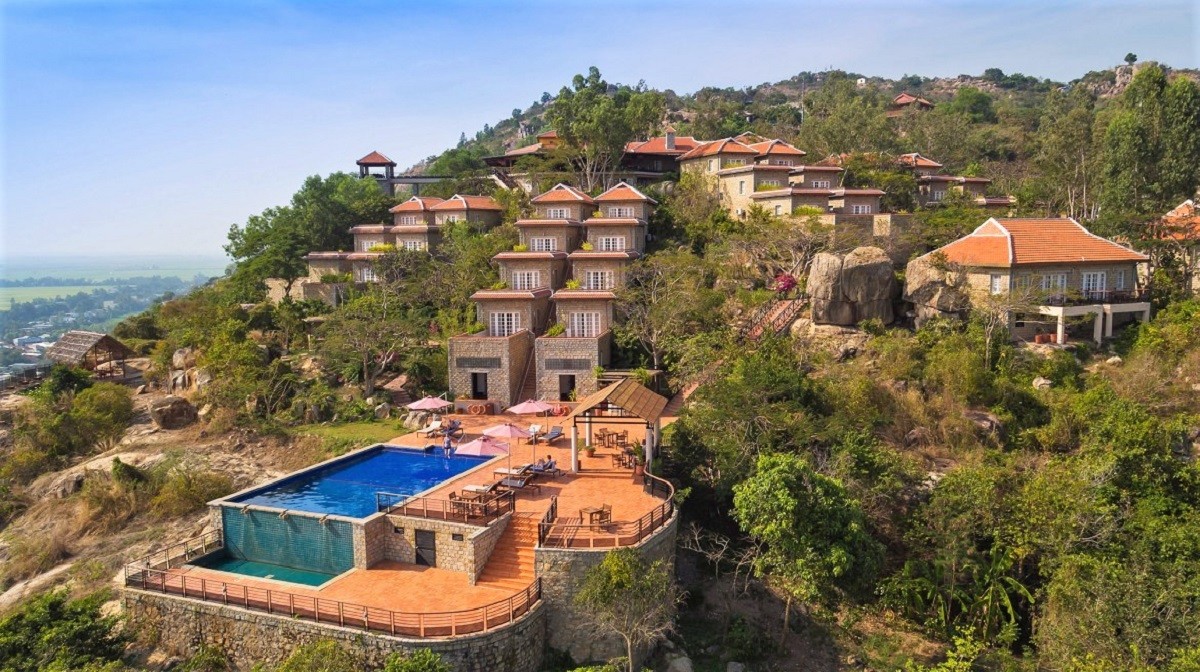 Photo: Victoria Nui Sam Lodge
Victoria Nui Sam Lodge, located on the side of the granite Sam Mountain, is highly recommended for its luxurious infinity pool that provides an open view toward the vast paddy fields below. Its rooms are designed in a bungalow style with brick walls and tiled roofs. Victoria Nui Sam Lodge is designed to highlight the natural surroundings, conveys the pursuit of wellness.
The hotel is fully equipped so that customers can enjoy a lovely spring trip. Victoria Nui Sam Lodge provides different services such as transportation and tours. The price for a one-night stay is VND 1,200,000 (about US$52,81).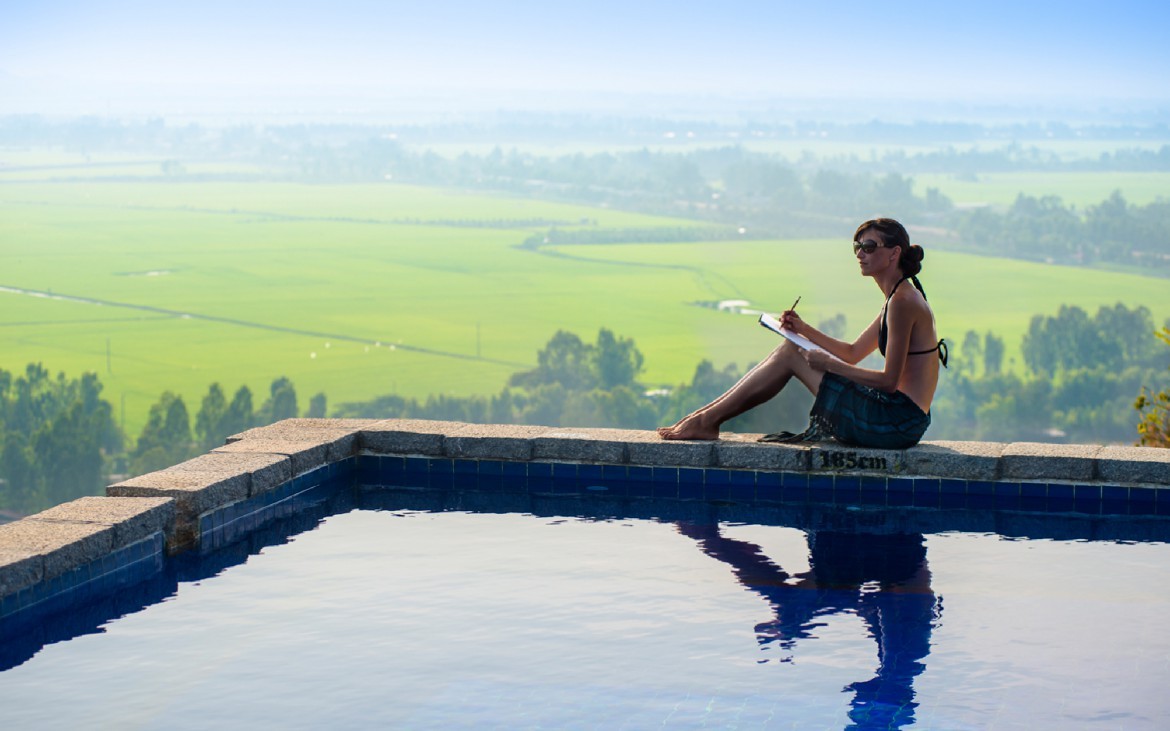 Photo: Victoria Hotels & Resorts
2. Azerai Can Tho
Azerai is a private and peaceful resort located on Con Au, Hung Phu Ward, Cai Rang District. The resort includes a total of 60 rooms and 5 villas that can be only accessed by boat. Surrounded by big banyan trees, Azerai Can Tho offers privacy that cannot be found in crowded hotels.
Azerai rooms are designed in a simple, rustic yet modern style, bringing a feeling of tranquility. The rooms open to a spacious, "hidden" terrace with views of gardens, lake, or river. An one-night stay costs VND 5,000,000 (US$220,15).
Photo: Agoda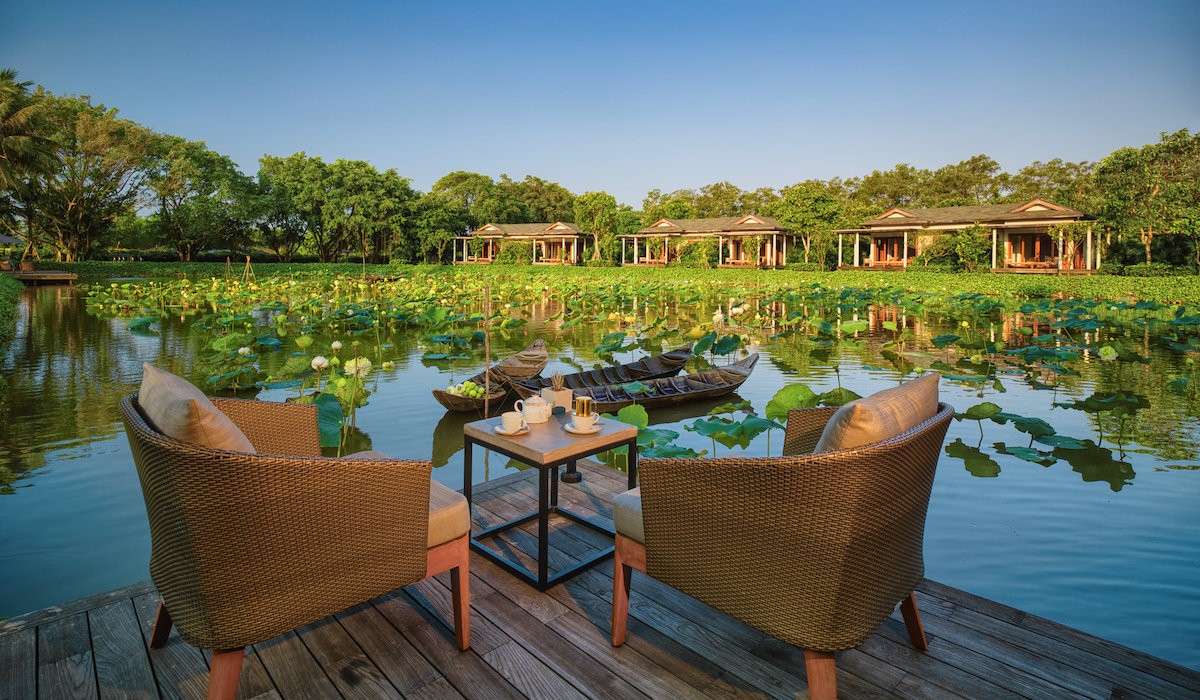 Photo: Azerai
3. Victoria Can Tho Resort
Victoria Can Tho Resort is a quiet retreat on the banks of the Hau River and surrounded by fresh gardens of a variety of plants. The Victoria Can Tho outdoor swimming pool with a view of the garden is perfect for laps or simply a refreshing dip at your leisure.
The resort has a total of 92 rooms that open to a lovely view of the gardens, the infinity pool, and the river. The rooms are painted with two main colors, which are yellow and brown that bring an air of cozy and comfy. The price for a one-night stay is VND1,500,000 (US$65,95).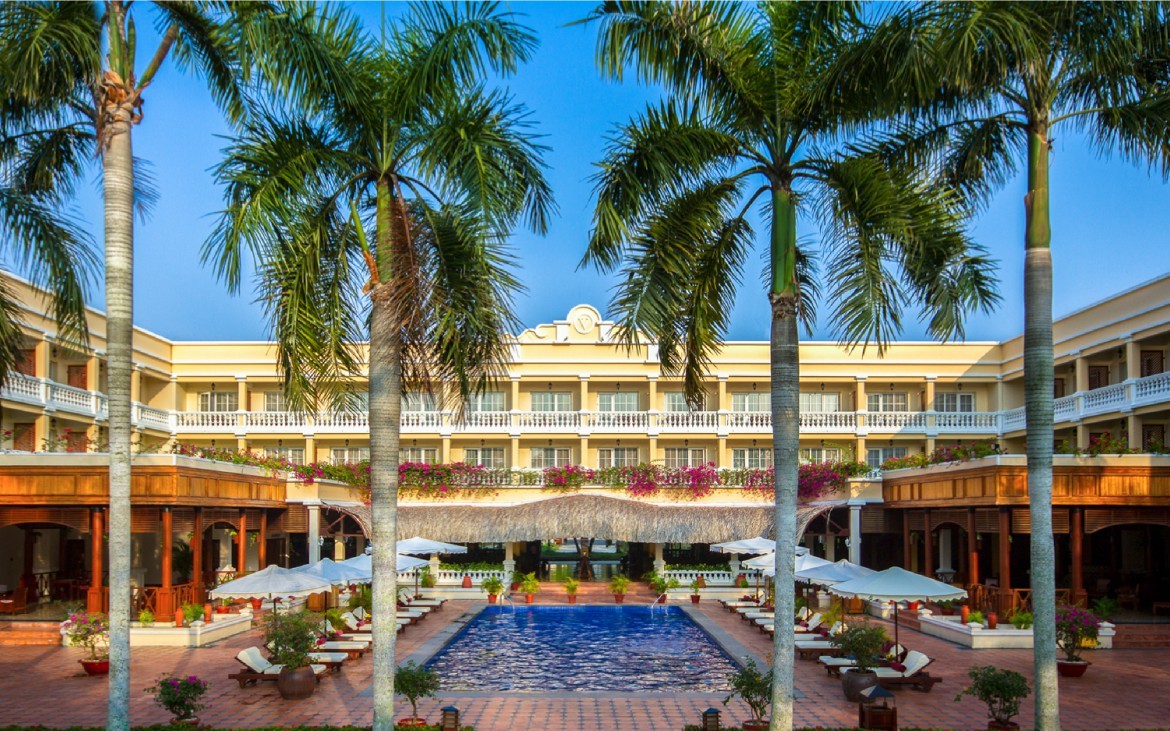 Photo: Victoria Hotels & Resorts
4. Can Tho Ecolodge
Can Tho Ecolodge, which is located on Ba Lang Ward, Cai Rang District, is a peaceful resort, and also home to 12 thatched cottages spread over 2.7 tropical hectares on the banks of the Ba Lang River. The resort has 48 rooms that are designed in a local style, including a panoramic balcony and natural wooden bathtub, each delivered in a symphony of local bamboo, palm leaf, and red brick.
The furniture in the resort are made from mangrove wood and specially handcrafted, the rooms are spacious with beautiful view, and quick services for visitors. The price for one night stay here is VND2,200,000 (US$96,82).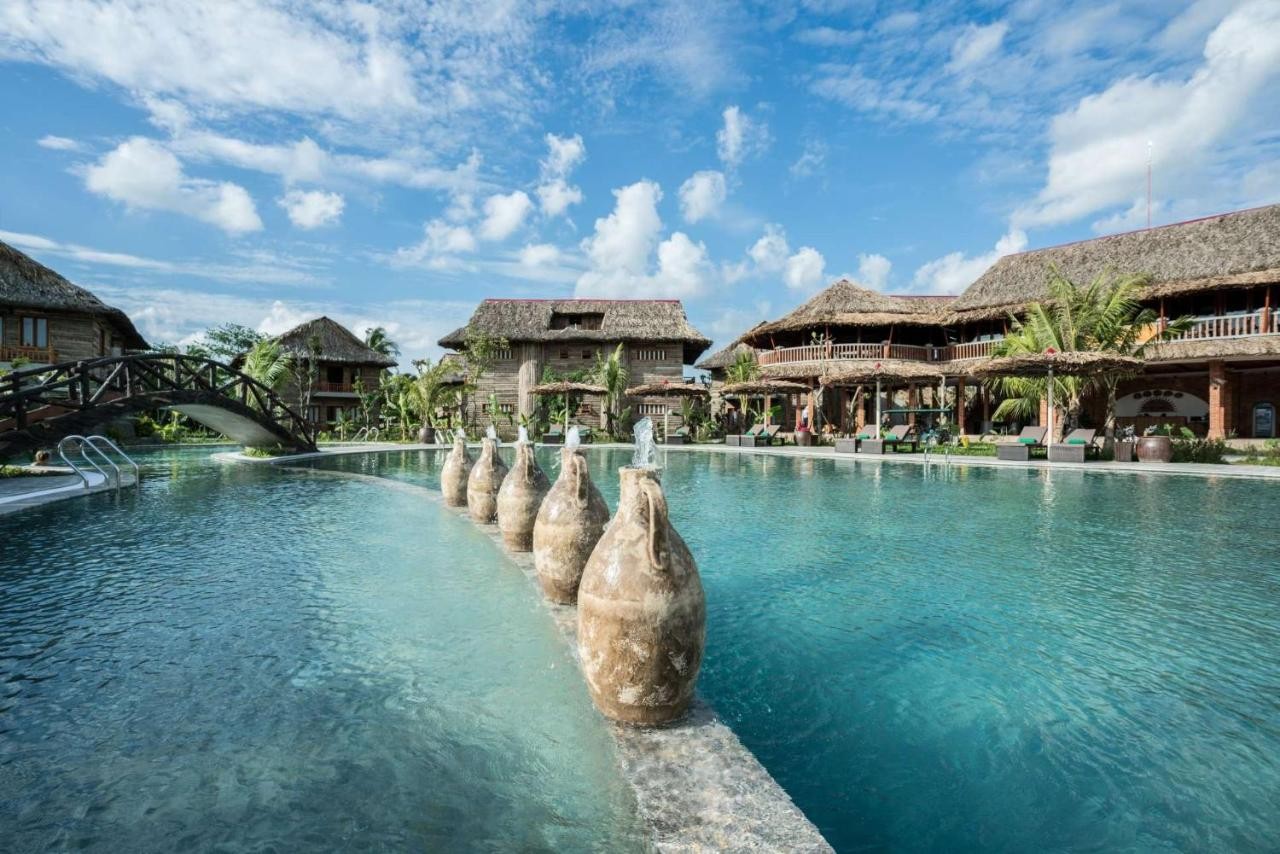 Photo: Booking.com
5. The Island Lodge Thoi Son
The Island Lodge Thoi Son is a private resort complex located on Thoi Son island in the middle of the Tien River, in Chau Thanh district, Tien Giang province. The resort has a total of 12 rooms and is surrounded by nature with a mesmerizing panoramic view.
The main tone of the room is a pure white color from the curtains, mattresses to the beds, combined with light and cheerful patterns. The other highlight of the room is the deep brown color of the bamboo tables and chairs that bring a natural feeling for the visitors. The price for a one-night stay is VND4,900,000 (US$215,24).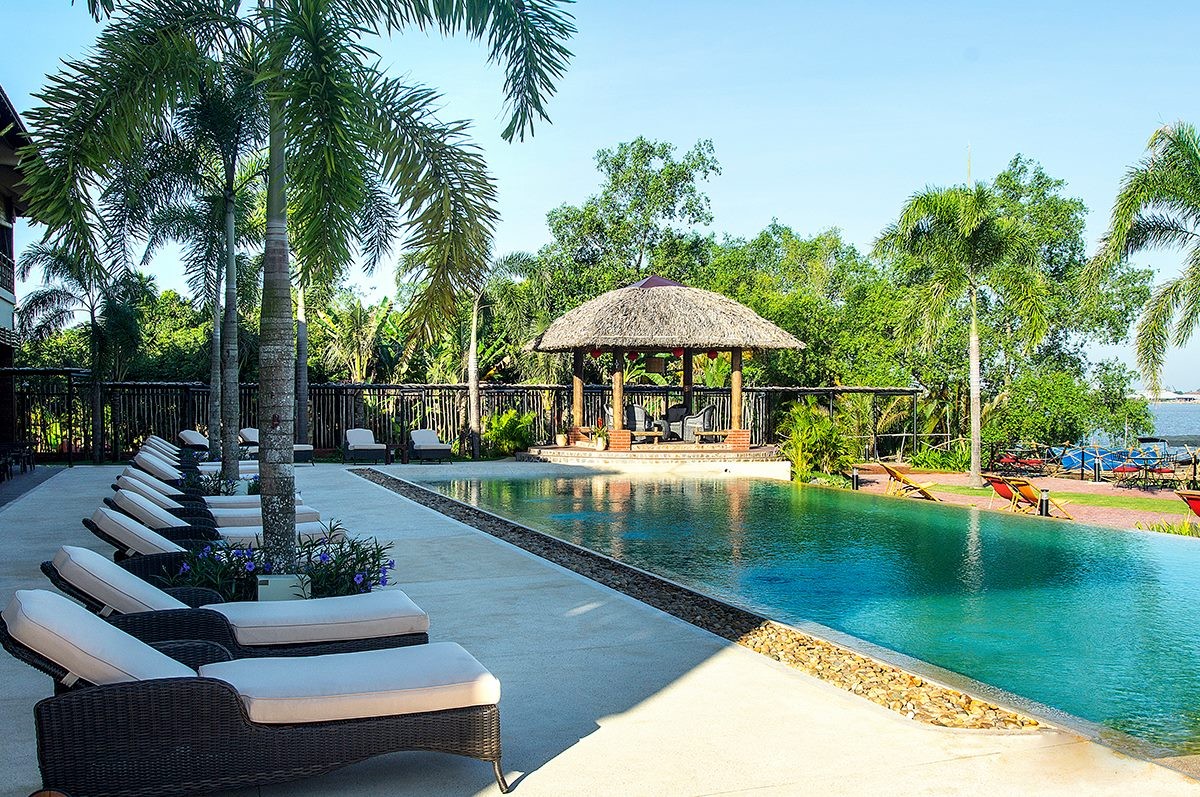 Photo: The Island Lodge
6. Ben Tre Riverside Resort
Being built as the first 4-star resort of Ben Tre, Ben Tre Riverside Resort is located on Nguyen Van Tu, District 7, with about 80 rooms in total and a large infinity swimming pool. This place is ideal for fun and relaxation and is a perfect choice for your holidays.
Ben Tre Riverside Resort offers a complimentary shuttle bus from the property to Ben Tre Night Market. Some units feature a seating area for your convenience. You will find a kettle in the room. Every room comes with a private bathroom. Extras include slippers and a hairdryer. A flat-screen TV is offered.
Each room is decorated with a green theme, and furniture made from coconut wood, the most popular trees of Ben Tre. In Tet holiday, the resort will provide new guests with a discount package that costs only VND1,290,000 (US$56,64) for one guest, including one night stay, three meals, and a tour visiting the sunflower fields.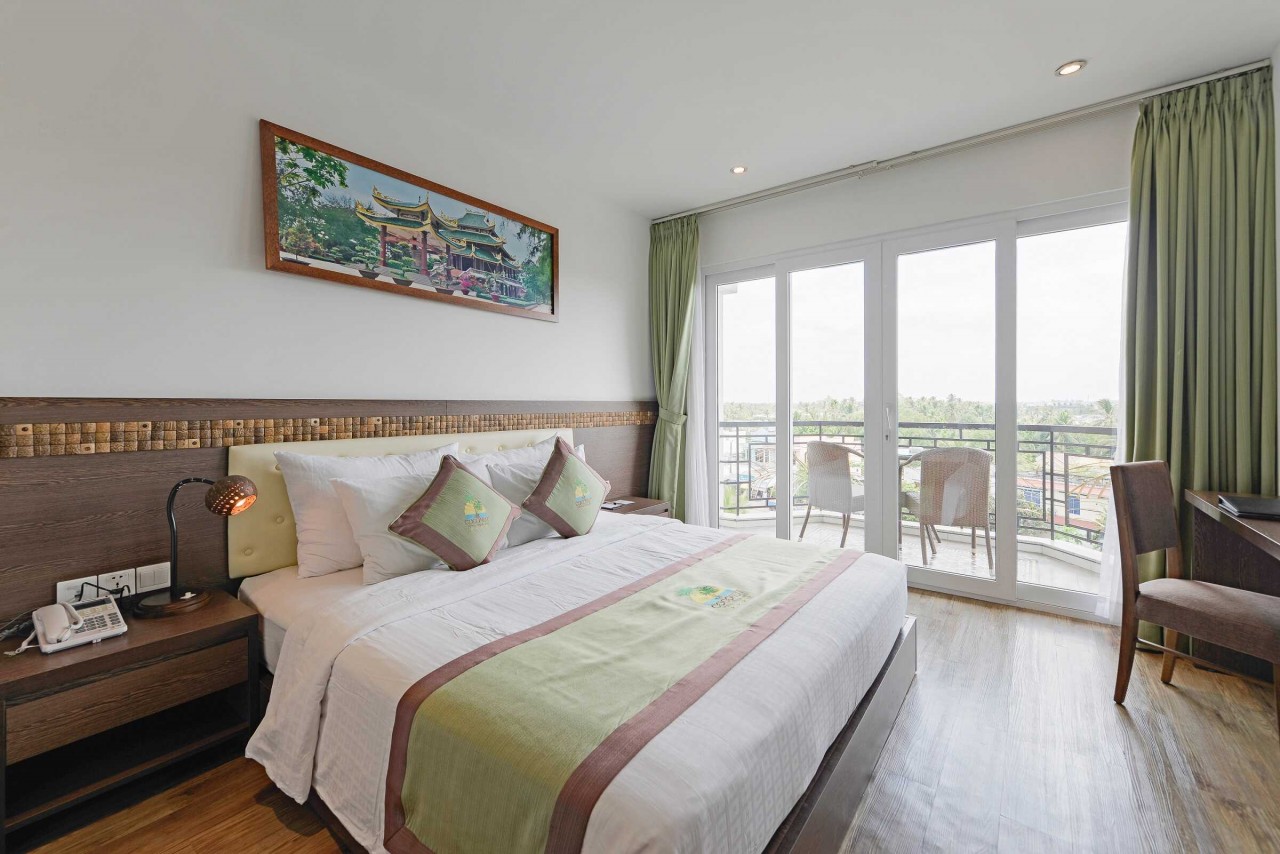 Photo: Ben Tre Riverside Resort
The Best New Hotels To Book In 2022

From the gorgeous resorts in New York to the classic-styled hotels in London, these new best hotels that were just opened at the beginning of ...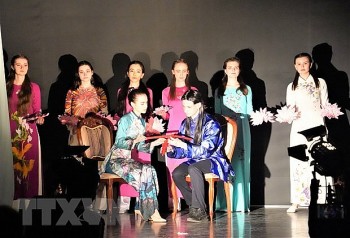 Overseas Vietnamese
Two exchange programmes were held in Russia, attracting manyemany and students of Vietnamese studies from leading universities in Russia.