UK Journalist Praises Vietnam "Most Extraordinary Trip to Book This Year"
After two years of isolation, the southeast Asian favorite reopened in mid-March, and according to the Times Travel (UK), there is something in Vietnam for everyone!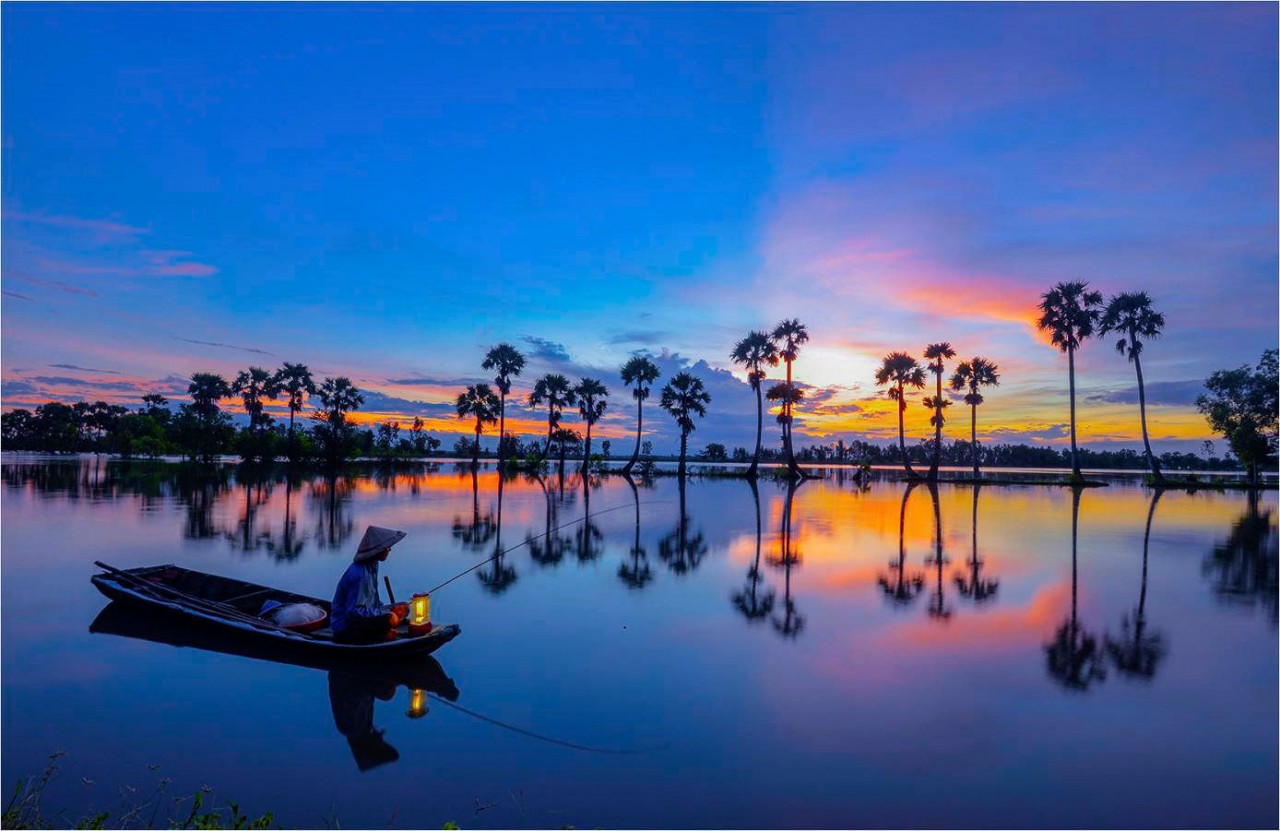 An Giang flood season. Photo: Nguyễn Thanh Hùng
The United Kingdom's prestige Times Travel newspaper has partnered with online travel site Tourhub to bring our readers a wide selection of escorted tours around the world. Journalist Claire Boobbyer of the Times suggest that Vietnam - the rising star of southeast Asia - deserves to top your bucket list.
"You will find ancient cities, traditional culture, modern-day entrepreneurs shaking up the coffee, chocolate and craft beer scene, and new artists' collectives. And enveloping it all is the can-do ethos of a 98 million-strong population with an irrepressible energy," said Claire in the article.
Read on to find out which one is for you, which tour operator to choose and more!
1. Explorer mode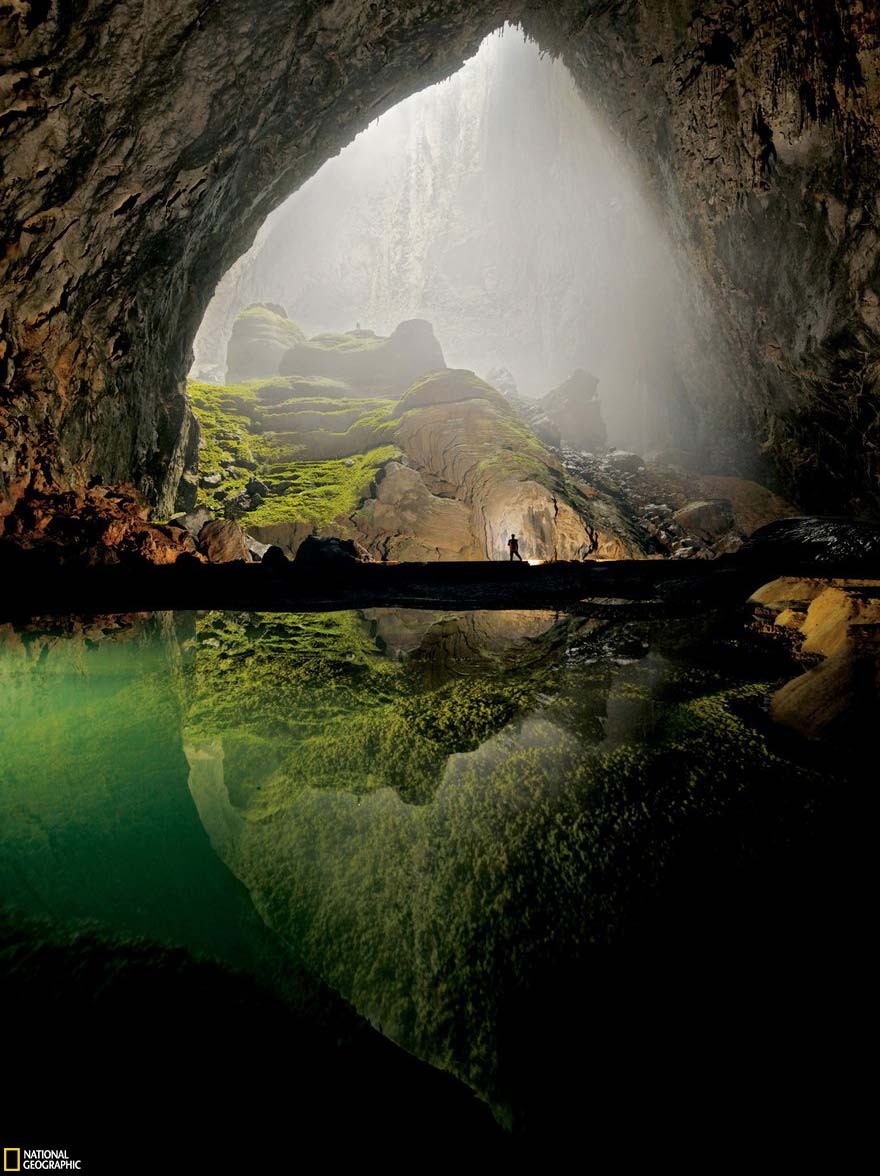 Image credits: National Geographic
Pedal, boat, birdwatch, cave, and kayak your way around Vietnam! If an adventure of a lifetime is what you are looking for, then "Go Wild" (Wild Frontiers) and "Cycling Vietnam" (Exodus) is for you!
The Go Wild itinerary captures the highlights of Vietnam. That's not all! Go off-piste to a local village near Hanoi, spot endangered Delacour's langur in Van Long, and take a deep dive into the earth's treasures at Phong Nha (a national park that's home to the largest cave in the world - Son Doong Cave). The journey to this cave alone is an adventure only for the brave ones.
Next, you will navigate the history of the demilitarised zone (DMZ) and kayak a river winding past paddies and pagodas to Hoi An.
At the journey's end, cast away to the famous Con Dao islands, which are wild with beaches, marine turtles and reef life.
As for "Cycling Vietnam', Exodus, the main feature is the environmental-friendly two-wheeled option - bicycle.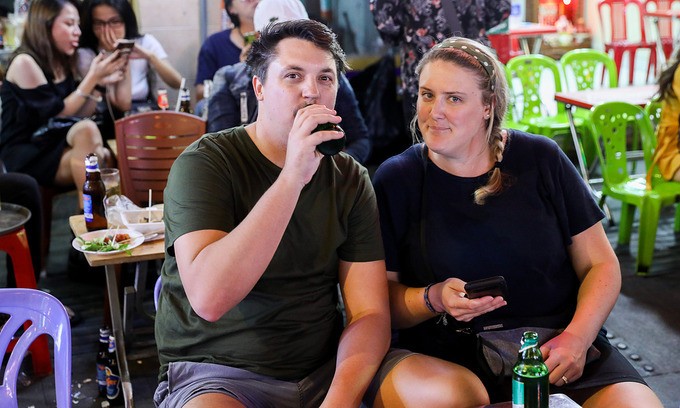 Foreign tourists drink beer on Bui Vien Street in HCMC on December 22, 2019. Photo: VnExpress
After manic Ho Chi Minh City, take to the peaceful back roads by bike, exploring fishing villages and stopping off at beautiful beaches. Inland through coffee and strawberry plantations brings you to quirky Dalat, once a French hill station, that has an air of the home country with its golf course and manicured parks. A downhill ride through pine-forested mountains ends at Whale Island (Vietnamese fishermen worship whales) for a swim and snorkel.
Feeling adventurous and longing to step foot on the unbeaten roads? Untouristy coastal roads push north, and you shall tackle the Hai Van Pass, a dizzying 500m high, where the sheer-sided mountains plunge towards rippling sandy curves dipping into the midnight-blue East Sea.
Finally, the Reunification Express train transports you north and to a kayak around mystical Halong Bay.
2. Budget-friendly trip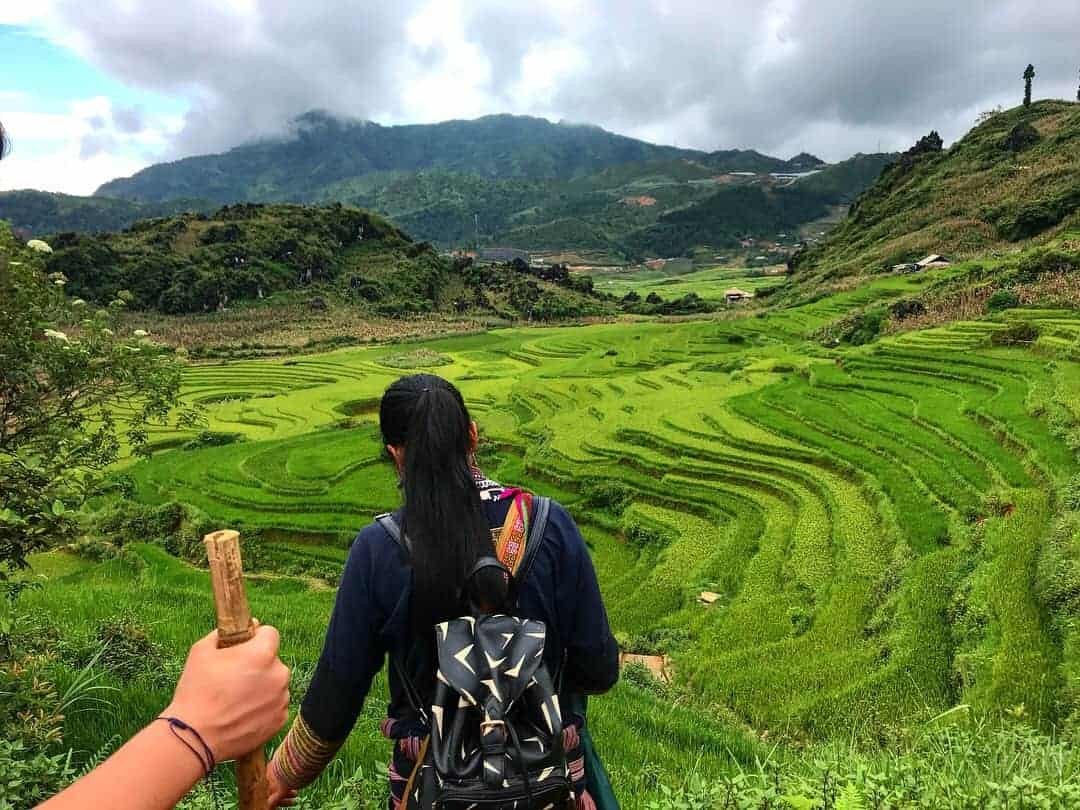 Photo: South East Asia Backpacker
Vietnam is the paradise of backpackers and world travelers. If you want a taste, try 'Classic Mekong' (Wendy Wu) and 'Vietnam real food adventure', (Intrepid).
With Wendy Wu, after touring buzzing Ho Chi Minh City, stroll riverside Hoi An, enjoy brimming with ochre-hued merchant homes, temples and top restaurants. Hanoi's French colonial buildings rub up against Buddhist pagodas and street stalls.
Take it all in by cyclo (traditional tricycle taxi). Before heading home, sail on a junk into the teal waters of Halong Bay studded with thousands of karst pillars.
Classic Mekong is designed as "one plus one" itinerary because you will even get to visit ruins of Angkor Wat in Cambodia, the world's largest religious complex.
"Vietnamese food is the best in the world," exclaimed Claire.
She then described fragrant dishes of silky noodle soups, spicy meats, tender, herb-infused fish plus ca phe sua da (coffee blended with condensed milk and ice) and delicious ice cream — most of it consumed at little family-run stalls.
This marathon foodie trip from Intrepid is the one to savour.
Treats include a tea tradition immersion at a hidden tea house, expert instruction and tasting in rice wine, a vegetarian feast in Buddhist-centric Hue and a hands-on cooking class. You will even experience a little Gallic flavor in Ho Chi Minh City
3. Vietnam for family
'Southeast Asia Family Journey' (G Adventures) and 'Vietnam's Northern Soul' (Inside Asia) will take you and your family to the signature family fun of Southern and Northern Vietnam.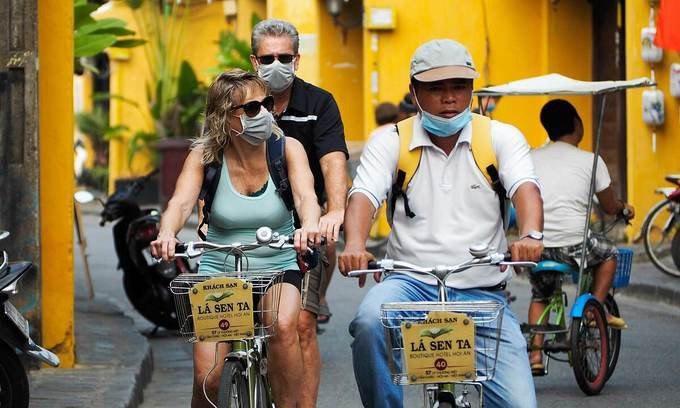 Foreign tourists with a hotel guide in Hoi An, March 18, 2020. Photo by VnExpress
If you choose G Adventure, enjoy floating in a sampan (a traditional flat-bottomed boat) down a river graced by limestone peaks; making sweet potato chips with chefs; and crafting ceramics with potters whose ancestors fashioned clay vessels for Vietnam's imperial dynasties.
At Hue, with its Forbidden City and tombs on the Perfume River, learn about the dragon king court and royal gossip. Cook with youth-training scheme Oodles of Noodles in Hoi An and delve into military history — literally — by squeezing into tunnels used by the Viet Cong near Ho Chi Minh City.
You'll tuck into a Khmer meal at a vocational training restaurant in Siem Reap and, after a trip to Angkor Wat in Cambodia, meet those acrobats at social enterprise Phare Circus.
WIth 'Vietnam's Northern Soul', Inside Asia, you'll get a glimpse of rural Vietnam far from its bustling cities. Among its treasures are the regional market at Sa Phin and the palace of a Hmong mountain king who levied tax in opium and bathed in goat's milk. Trek, boat and drive by day and spend the night in an eco-lodge and homestays. The trip is bookended by a street-food safari in Hanoi and languid days cruising the dramatic Lan Ha Bay.
4. The ultimate choice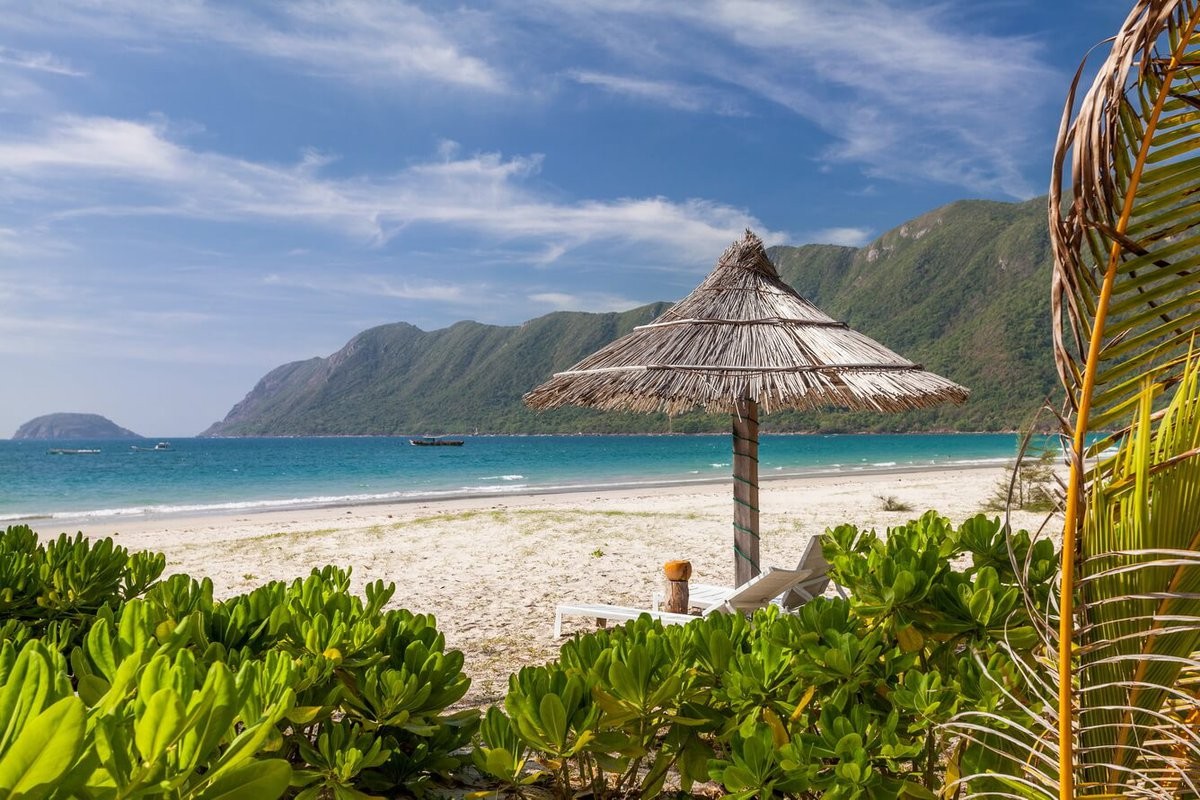 Con Dao Archipelago. Photo: Shutterstock.
Last but not least, Times Travel suggest the 'Ultimate Vietnam' trip, a luxury experience in Southeast Asia paradise. There are gorgeous luxury hotels, beach hideaways, spa retreats and even seaplanes waiting for you.
Your chauffeur will drive you through intriguing Hanoi by vintage classic car followed by a street-food tour with a leading chef. Float through the limestone pillars of Halong Bay on a private junk and tour its lofty peaks by chopper.
You will still blend in with the locals, buzz around the markets of Ho Chi Minh City on a vintage Vespa, and boat through to the floating veg markets of the Mekong Delta.
Get insider access to wartime sites in Ho Chi Minh City, then kick back at Six Senses Con Dao on an isolated curve of sand overlooking a sapphire sea where manatees, dolphins and marine turtles swim.