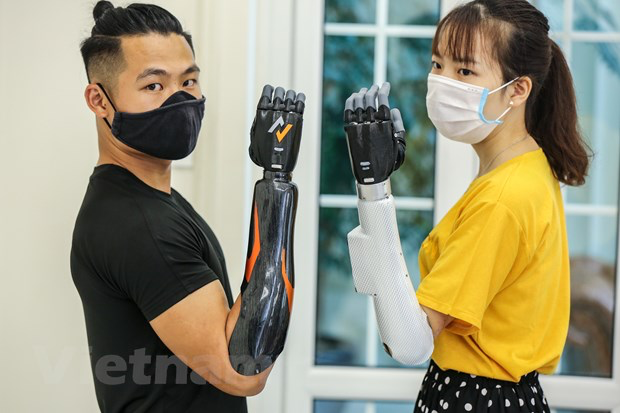 The 'made in Vietnam' robotic arm project has officially been realized. Photo: Vietnamplus
With a desire to help people with disabilities integrate into the community, Khanh Ha, founder of Vulcan, wishes to bring useful products to the less fortunate. Together with CEO Rafael Masters, Khanh Ha embarked on a robotic arm project in 2018.
In 2019, along with startups from all over the world, Vulcan's project was the only representative from Southeast Asia to participate in The Venture contest. This start-up from Vietnam, making prosthetic arms for the disabled, was honored in the Top 10.
The main product of Vulcan Augmetics is a gripable prosthetic arm. In addition, the company has also developed modules for doing push-ups or helping people with disabilities to use computers and do waitress jobs.
The company's robotic arm has a built-in Bluetooth connection. To use, users wear sensors at the ankle and control through touching their toes. This robotic arm can not only hold items abd drive, but also rotate the wrist 360 degrees.
An electric hand with a similar function costs from 60 million to several hundred million abroad, and with a 360-degree rotation function can cost up to billions of dong. However, the first robotic hand product "made in Vietnam," researched and developed by Vulcan Augmetics. costs only VND 23-25 million.
The product launched in early 2021 and has immediately signed distribution contracts at 17 orthopedic centers and hospitals nationwide.
To develop the next stage for the product in Vietnam, Trinh Khanh Ha and Rafael went on the Shark Tank teleision show to call for an investment of VND 5 billion for a 5% stake.
Video: Vietnamplus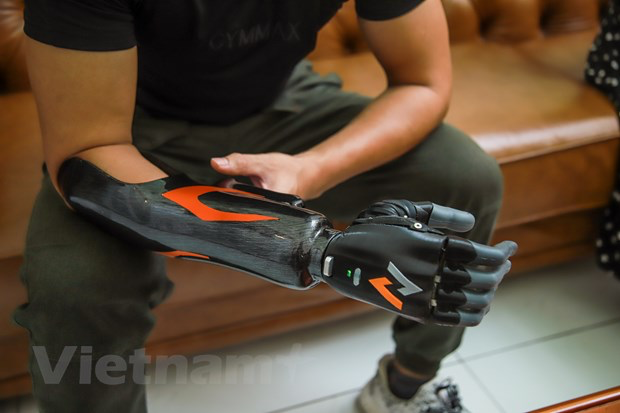 Thanks to the robotic arm, 28-year-old Hoang Van Dung can do push-ups, exercise and even drive himself to work. Photo: Vietnamplus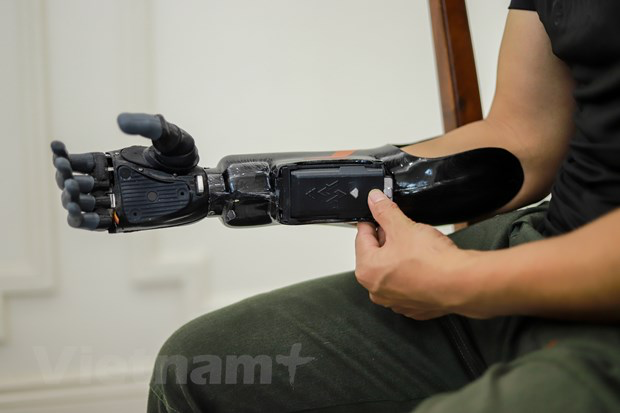 Inspired by Marvel superheroes, the Vietnamese-made robotic arm provides users with a combination of grasping, driving, 360-degree wrist rotation and bluetooth connectivity Photo: Vietnamplus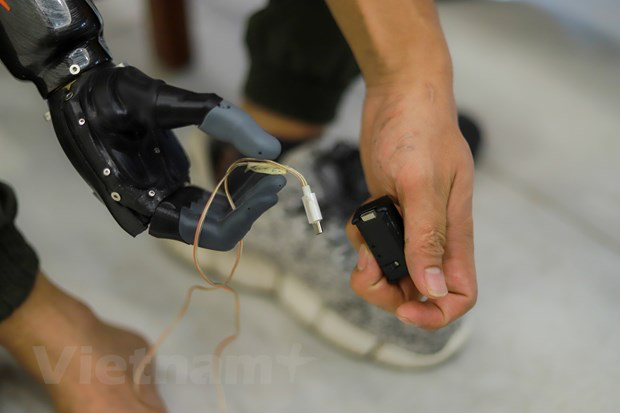 The arm is fully charged and controlled by foot movement. Photo: Vietnamplus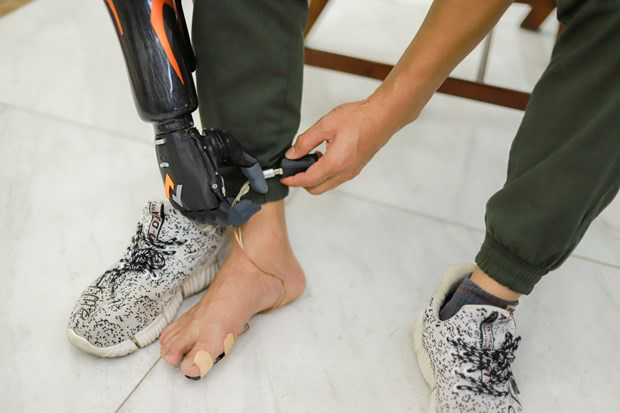 Between the user's body and the robotic arm, there is a socket connector that is measured and manufactured separately for each person. Photo: Vietnamplus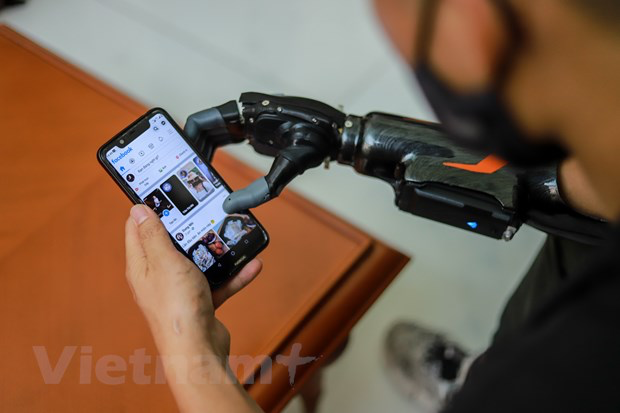 The hand is covered with silicone to increase friction to help users easily grip objects of various sizes and materials. Photo: Vietnamplus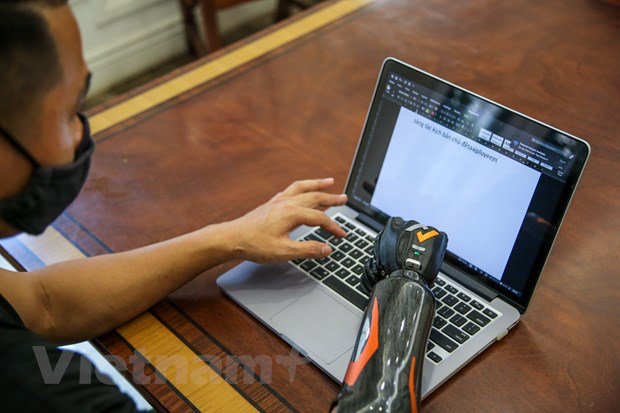 The wrist lock set can be rotated 360 degrees, adjusting the grip position to suit each movement. Photo: Vietnamplus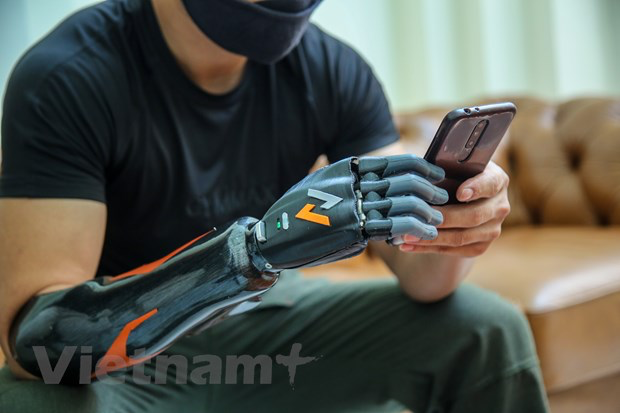 This arm can support users to type on a computer keyboard. Photo: Vietnamplus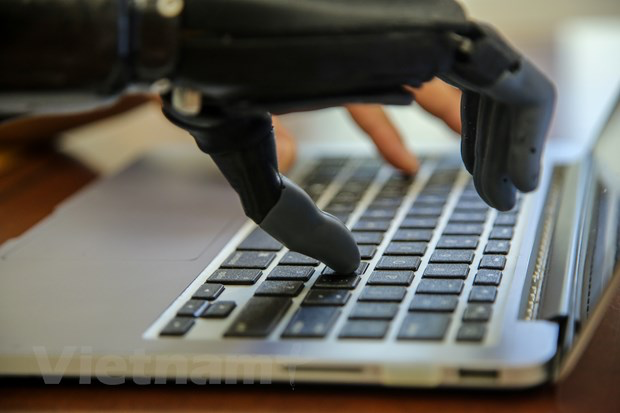 A compact sensor box is connected to the sole of the control shoe, sending a signal to close or open the hand. Photo: Vietnamplus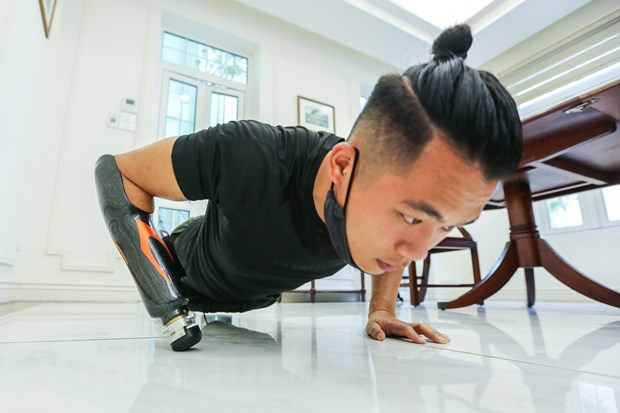 The control system is integrated into two push buttons with opening and closing commands. Photo: Vietnamplus.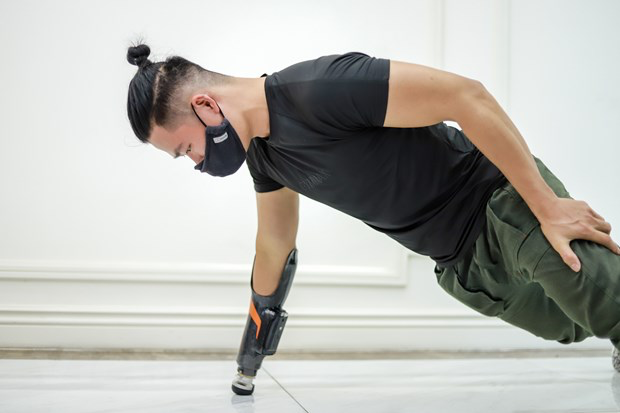 The arm and hand connection allows the user to easily disassemble the module. Photo: Vietnamplus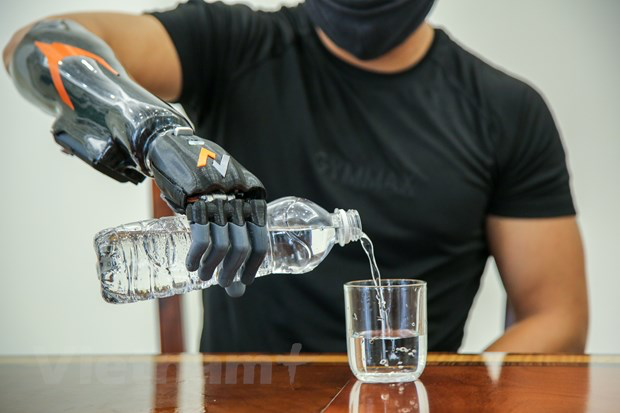 The manufacturer said that a compactly designed battery box on the arm will provide active power for the hand parts. Photo: Vietnamplus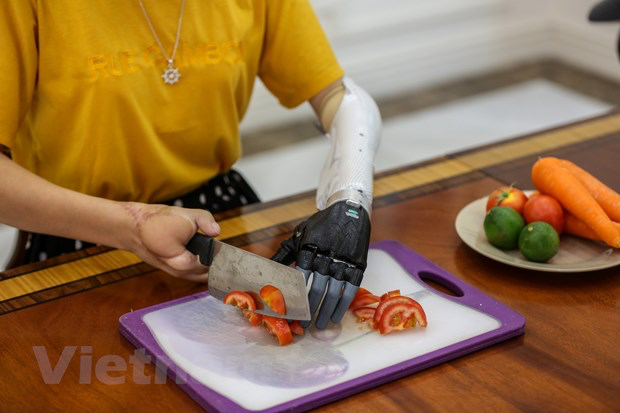 Two push buttons are connected to the compact bluetooth transmitter box. The bluetooth signal from this transmitter box will be transmitted to the central controller of the hand Photo: Vietnamplus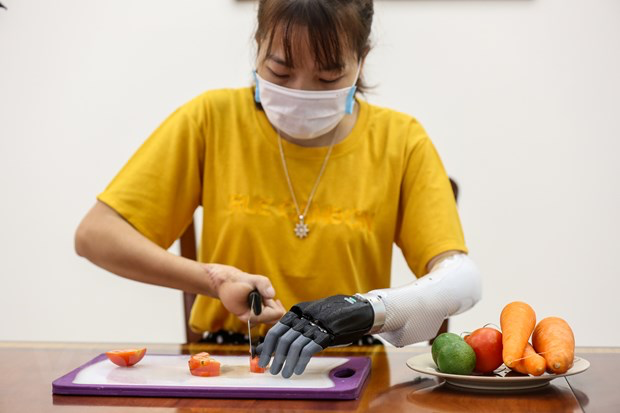 Ly Thi Khe, 23, from Cao Bang, has been using a robotic arm for 2 years. Photo: Vietnamplus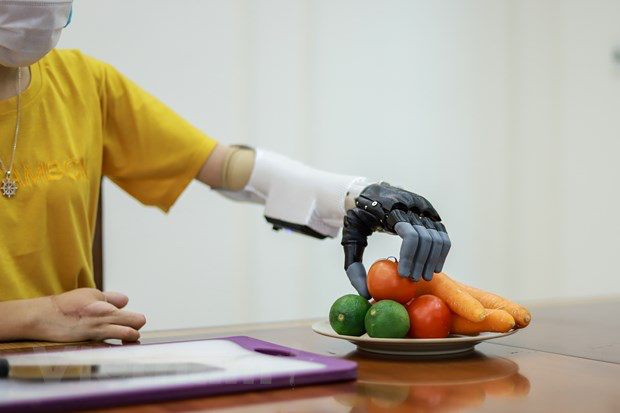 For Ly Thi Khe, the robotic arm helped her to step into a new page of her life. Photo: Vietnamplus
Rosie Nguyen