Mai anh dao blossom season comes early on the tea hills of Sa Pa
Mai anh dao (Prunuscesacoides) flowers blooming on Oolong tea hills of Sa Pa, one of the most notable tourist destinations in Vietnam's north on the last days of this year's November.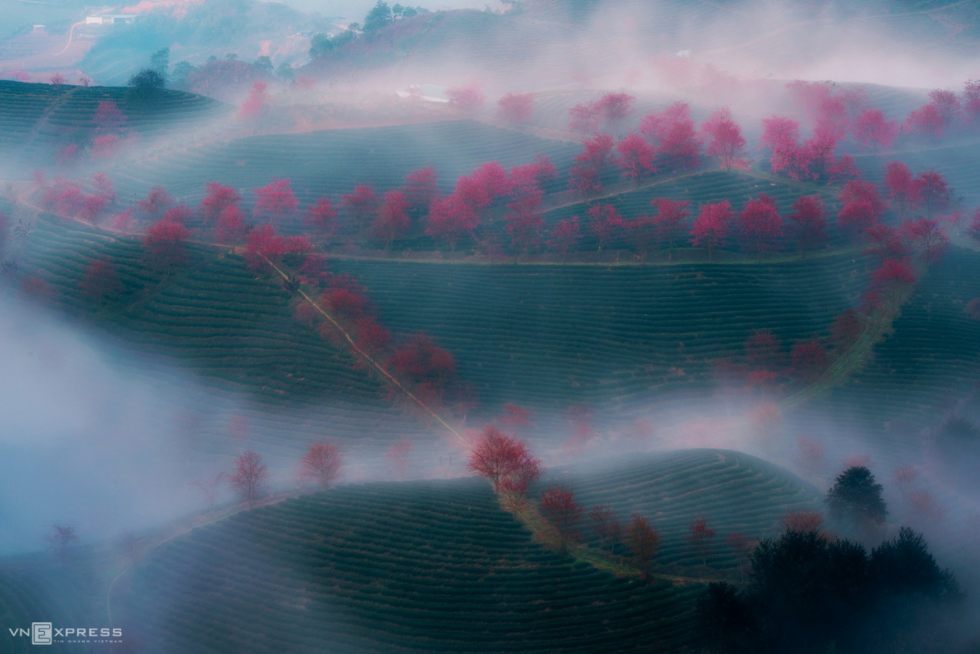 The photo set named "Spring arrived early on the oolong tea hills" taken by two photographers Bui Xuan Viet (Dong Nai) and Ao Kim Ngoc (Ho Chi Minh City) during a photo hunting journey in the Northern highlands. From the center of Sa Pa, visitors can ride to the 4D highway (the road to Thac Bac or O Quy Ho pass) for about 8 km, then turn left near the notice sign that leads to O Quy Ho, which is about 500 meters away from the oolong hill sites. (Photo: VN Express)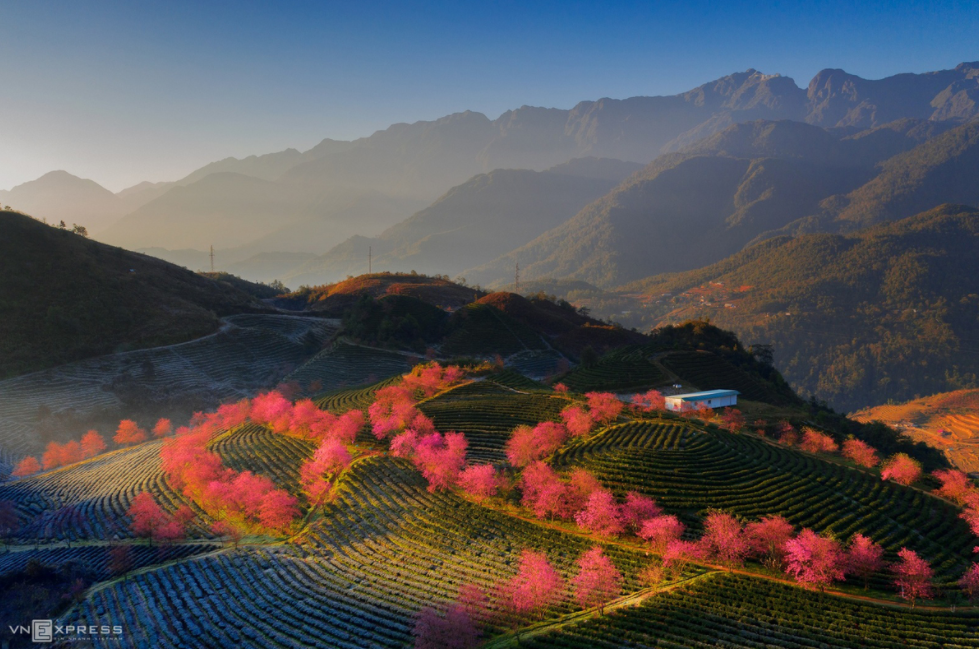 This area has been a popular destination for tourists and photographers in recent years. In the midst of early winter, the rows of mai anh dao blossoming create beautiful scenery that looks like a fairyland. The high angle is ideal to catch the panorama view of the pink mai anh dao in harmony with the green tea hills. (Photo: VN Express)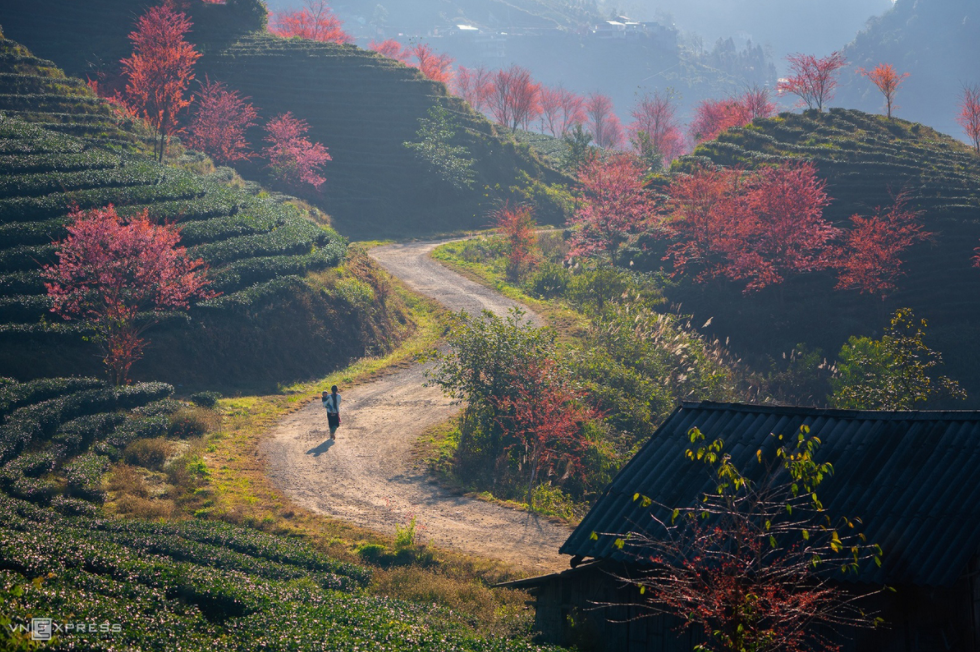 Mai anh dao is a woody plant. In the midst of the cold winter weather of the Northwest highlands, mai anh dao flowers bloom all over the branches, turning the whole tree into a big pink bunch of flowers, bringing a unique and attractive beauty to the mountainous area of Vietnam's northwest. (Photo: VN Express)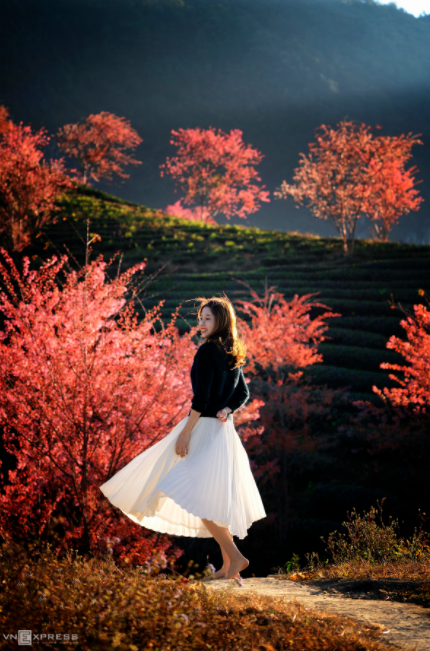 Mai anh dao are planted along the aisle between tea hills. This is a unique feature of Sa Pa compared to mai anh dao in other localities such as Da Lat, or Kon Tum. (Photo: VN Express)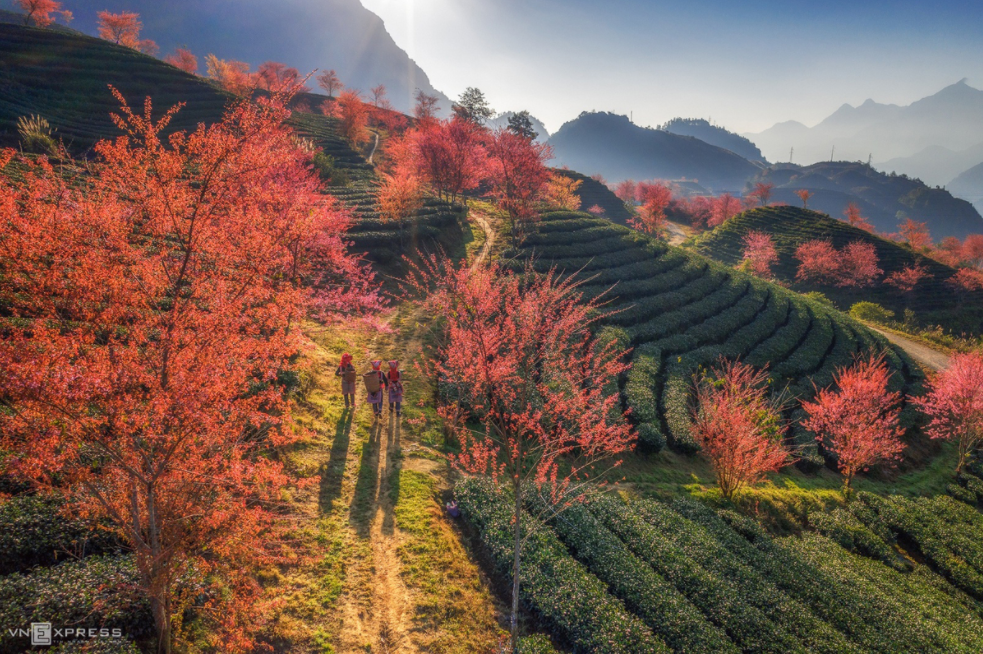 Photographer Xuan Viet said: "Although we have heard about this unique beauty for a long time, we are still surprised by the poetic, majestic mountain scene that no words can describe". (Photo: VN Express)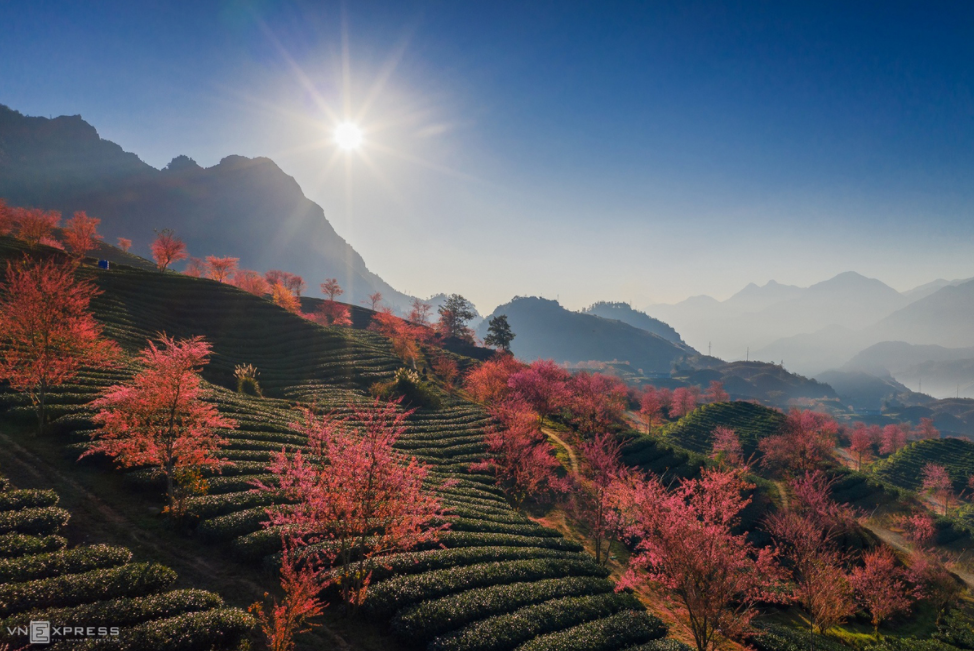 Early morning or sunset are two ideal times to capture the best photos of this scene. (Photo: VN Express)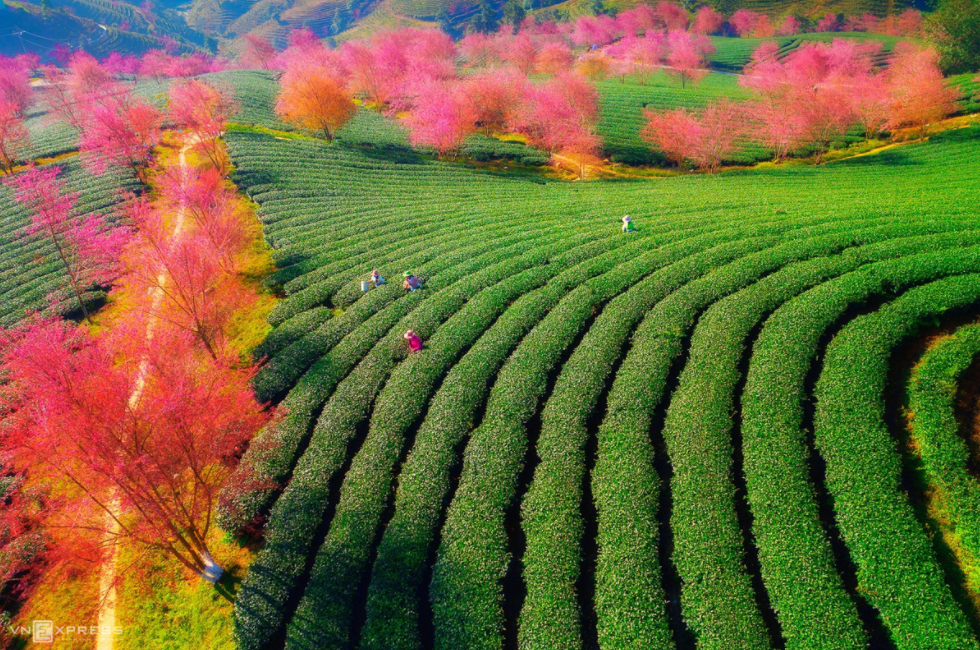 Although the natural scenery here is mesmerizing, these oolong tea hills mainly serve the tea harvest, so the company that manages the hills restricts visitors from entering to take pictures. (Photo: VN Express)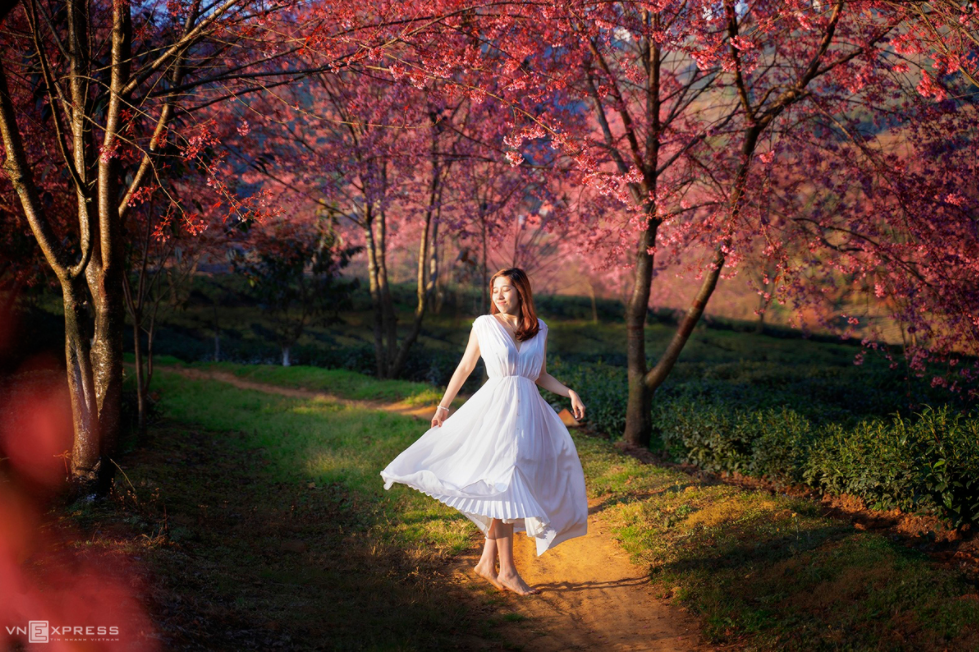 Under the golden sunlight, the young buds of the mai anh dao tree appear brilliant. (Photo: VN Express)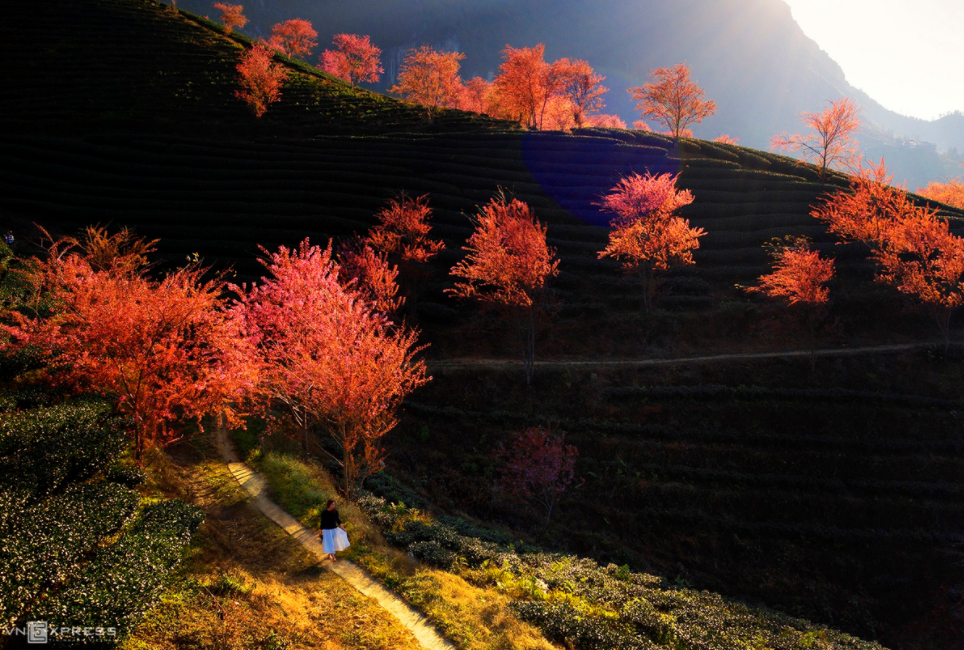 Visitors should visit this place on the last days of November or early December, right when the mai anh dao trees reach its full bloom. (Photo: VN Express)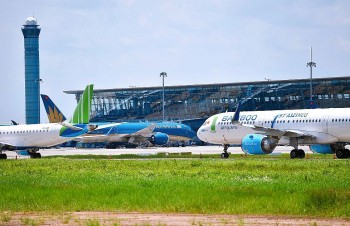 Economy
Vietnam Business & Weather Briefing (August 9): Vietnam's economic growth is expected to reach 7.5% in 2022, new securities accounts hit a near two-year low in July.