Maintain Balance of Nutrition During Exam Season with Convenient Beverage
A well-nourished body and good health are fundamental to achieving the best results in exams. However, the tight lesson review schedule makes many students skip meals. Convenient nutritional drinks are chosen by many parents choose to as a supplement to ensure the health of students during this period.
Unlike most students who spend their summer traveling, students in the last grade of high school have to study hard for their national high school graduation examination.
Minh Duy (born in 2005, a 12th grader at a high school in Hanoi) said, "To prepare for the exam, I have been studying hard since the beginning of the year. In the last two months, my schedule becomes even tighter. I have to study all day at school, I even have classes outside of school, and have to do my homework at home in the evening. Many days I finish my tasks at 1-2 am."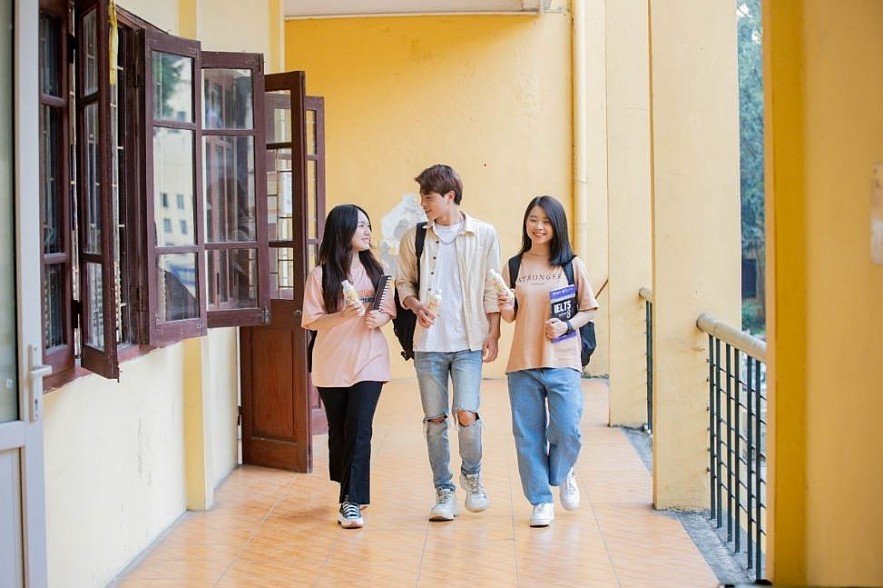 Grade 12 students spend all their time focusing on preparing for the upcoming national high school graduation examination.
The high school graduation exam is significant as the results are also used as the basis for university admission. Many students take advantage of every little time to accumulate new knowledge, along with reviewing and practicing questions.
A full-day schedule of school and long and enduring self-study sessions are familiar to 12th graders. However, in addition to focusing on exam knowledge, they should also pay attention to taking care of their health. Adequate nutrition will help students ensure their health, study effectively and be ready to overcome the pressure of the exam season.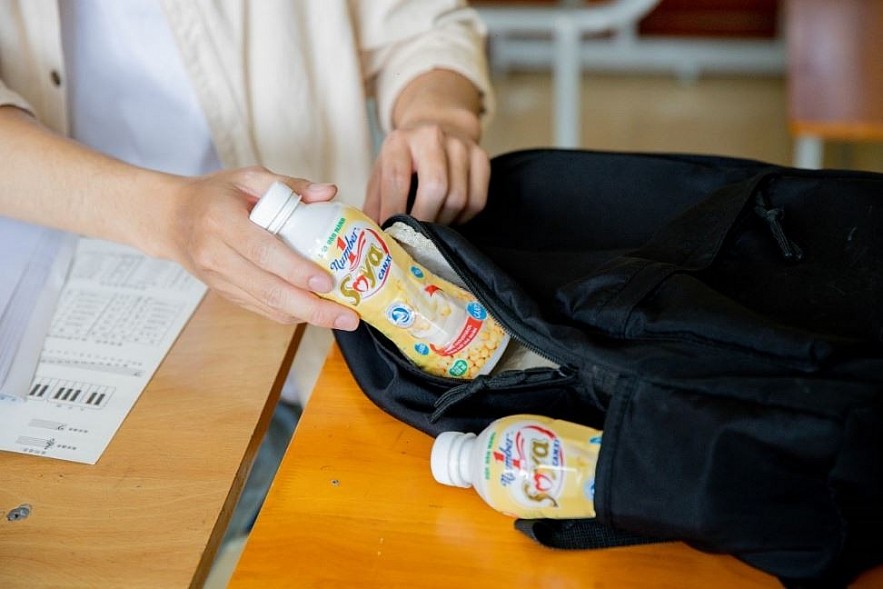 Nutritional supplements are important to ensure good health throughout the exam season.
On average, the human brain consumes about 400 Kcal/ day, accounting for 1⁄5 of the body's energy. During a stressful time, energy needs are many times higher than normal because the body needs energy to work both physically and mentally. A body with nutritional deficiencies will often be in a state of fatigue, sleepiness, and face difficulty concentrating. This directly affects the quality of studying. Therefore, in addition to supplementing and reviewing knowledge, focusing on nutritional balance is also an important part of students' preparation plans for the stressful exam season.
According to Ho Chi Minh City's Nutrition Center, students need to eat 3 main meals with 2-3 snacks a day to ensure nutrition for effective exam preparation. Meals should provide a full range of substances including vegetables, protein, carbs, and fruit. Breakfast is always the most important meal of the day that should not be missed.
In addition, the exam season also falls at a time of intense weather, so the diet also needs to focus on keeping the body hydrated. The students should drink water several times a day and not drink too much water at one time. They should always carry a small water bottle to stay hydrated. In addition to tap water, juice, green tea, and milk ... are also good choices to both replenish water and provide additional nutrients.
However, the high pressure and anxiety make many students no longer pay attention to their diet and want to use all the time they have for studying. When they need to study for long hours both at and after classes, their time for meals reduces, resulting in a lack of quantity and quality of meals. During times like this, convenient nutritional supplements that don't take too much time to prepare will suit most students' needs.
After several months of studying hard for exams from morning to evening, Minh Duy has stomach pain sometimes when he forgets to eat a meal. "I know that I have to eat well to be healthy for the upcoming exam, but I have to take advantage of every minute and every second to study well. Although my mother spends much time preparing nutritious meals for me, but I often come back late and don't have much time to enjoy my meals" Minh Duy said.
Talking about how he supplemented nutrition during this stressful period, Duy said, "It's all thanks to my mother. Seeing my condition, my mother bought Number 1 Soya Calcium soy milk for me to take to school. She told me to drink a bottle on busy days to supplement nutrients. The beverage is made from soybeans with high nutritional content and delicious and refreshing taste."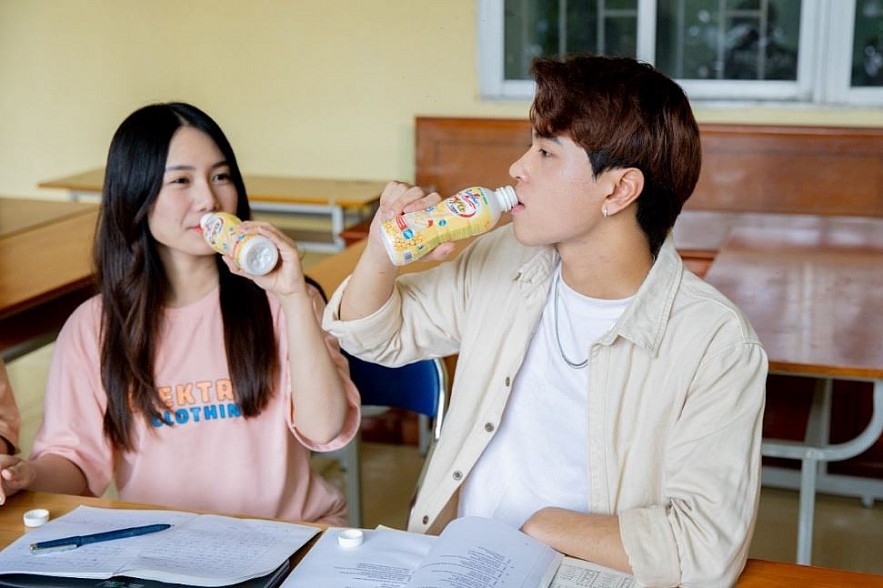 Number 1 Soya Calcium offers a convenient nutritional supplement solution.
Number 1 Soya Calcium is researched and produced by Tan Hiep Phat Group. The group invests in applying two technologies: Japanese shelling technology and Aseptic cold extraction technology, which help Number 1 soy milk retain not only the traditional soya flavor but also ensure high nutritional values, resulting in a non-food-coloring, non-toxic, non-preservative product that is safe for consumers.
Right from its launch, the product has attracted the attention of young people who pursue active lifestyles, often facing the dilemma of ensuring nutritional supply and constantly moving, studying, and working. It can be said that the sturdy and youthful bottle version and convenient lid have conquered their hearts from the first experience and show its full convenience in stressful periods such as exams.
Moreover, it is also a convenient product that helps young people to simplify the pursuit of a healthy lifestyle. Nutrients from soybeans and supporting calcium components bring many health benefits, in addition to providing energy for traveling, learning, and working non-stop.