Matt Hancock Resignation: What questions remain?
The UK Prime Minister implies he sacked health secretary Matt Hancock for kissing senior aide Gina Coladangelo, despite previous comments he 'considered the matter closed'.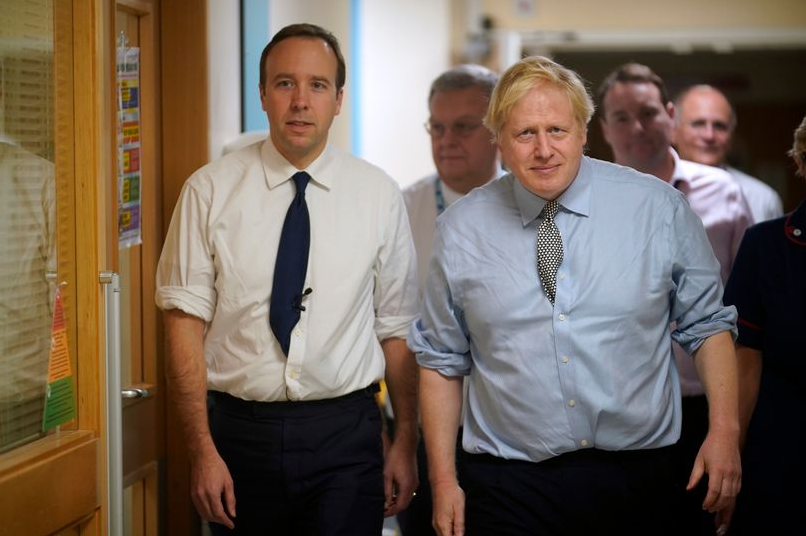 Matt Hancock and Prime Minister Boris Johnson (Photo: Getty Images)
Matt Hancock stepped down, Boris Johnson claims credit
Boris Johnson has sought to claim the credit for removing the disgraced former health secretary Matt Hancock, despite Downing Street repeatedly saying on Friday he "considered the matter closed", according to The Guardian.
Asked by reporters whether Hancock's relationship with the Department of Health board member Gina Coladangelo had undermined public health messaging, Johnson said: "That's right, and that's why when I saw the story on Friday we had a new secretary of state for health in on Saturday." He was speaking on a visit to Batley and Spen, the West Yorkshire constituency where a byelection will be held on Thursday.
Hancock was forced to resign on Saturday in the face of overwhelming criticism after he admitted to breaking social distancing guidance. He was swiftly replaced by former Chancellor Sajid Javid, Mirror cited.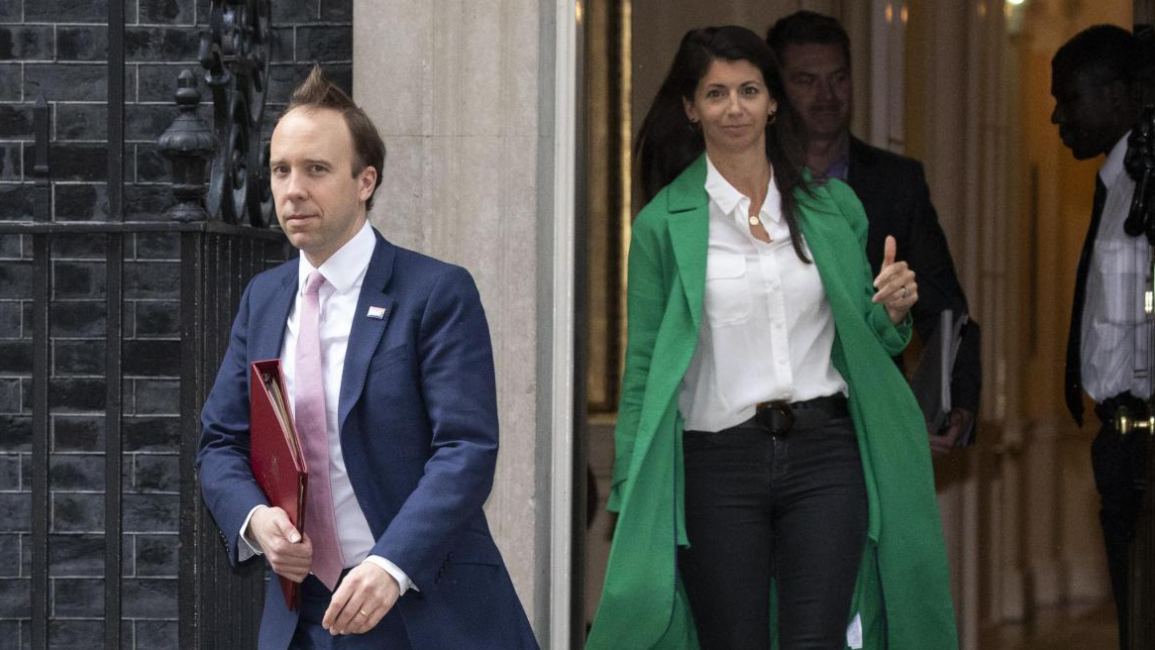 Matt Hancock and Gina Coladangelo. (Photo: Getty Images)
Criticism raised as PM considered the matter "closed"
However, Labour accused the Prime Minister of "trying to rewrite history because he didn't have the guts to sack Matt Hancock" after Downing Street repeatedly insisted on Friday that Johnson "considers the matter closed" and had accepted Hancock's apology. Downing Street said the PM did not sack Hancock as Health Secretary, or urge him to quit. Downing Street's spokesperson added: "The former health secretary resigned," and that "the Prime Minister accepted his resignation, he agreed it was the right decision."
Conservative MPs were baffled on Friday about why the prime minister had not already demanded Hancock's resignation, with many contacting their whips to warn that their constituents were angry about the issue. The prime minister met Hancock on Saturday at his country residence, Chequers. He had previously defended the health secretary after images emerged of Hancock kissing Coladangelo, a longtime friend who had been brought into the department as a non-executive director.
"The prime minister has accepted the health secretary's apology and considers the matter closed," Downing spokesperson replied to questions.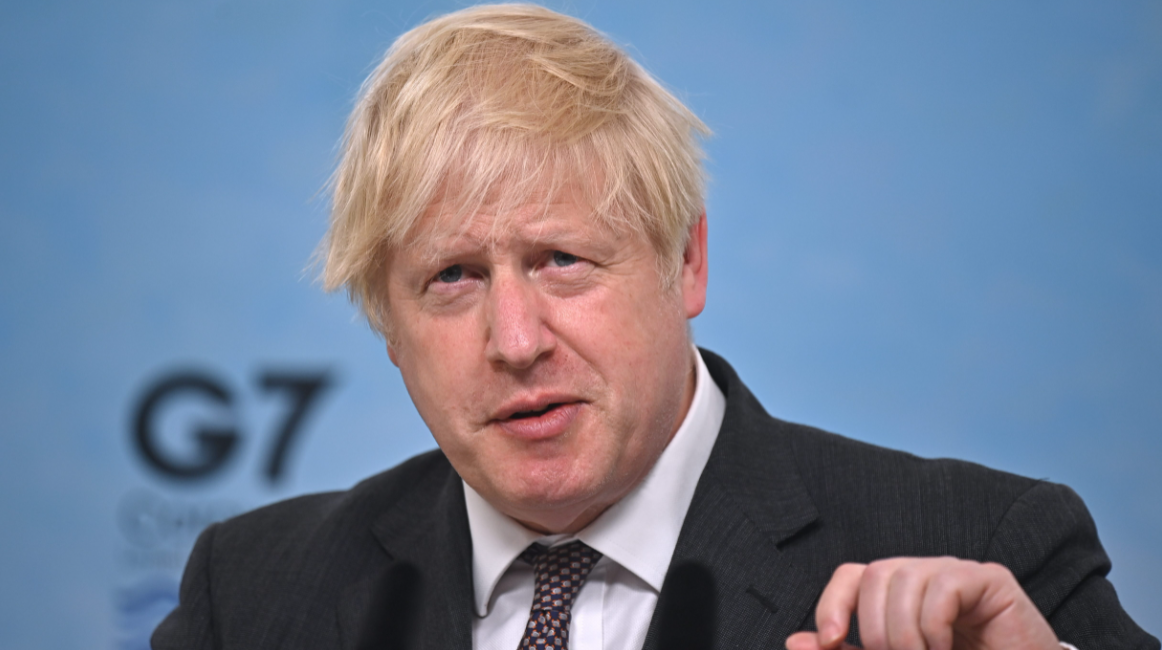 UK Prime Minister Boris Johnson (Photo: AP)
The matter "closed", but questions remain
What political price Boris Johnson may face for backing Hancock?
Hancock not only broke many of the rules that people were urged to follow; He was the government's key communicator of public health messages. The next time he appeared on the podium in the 2.6-meter Downing Street briefing room, he became concerned about other killer-related questions, such as the violation of his lockdown guidelines and how Gina Koladangello was brought to his department. And worst of all, the scandal has left opposition parties trying for months to contain two messages – that this government is "intimidating" and that it does not enforce the rules it is urging the public to follow. To them. Hancock's condition was clearly incurable on Friday morning – but Johnson tried to save him.
According to Guardian, perhaps in Hancock's case, Jason also found it foolish to judge a coworker's personal conduct by giving his or her known record of marital infidelity. And perhaps, he also hoped that Han Cock would continue to act as a powerhouse for the government's criticism of epidemic control.
The danger for No. 10 in this weekend's events is that Johnson's failure to fire Han Cock could also underscore the feeling that the prime minister, in contrast to his gang-ho public figure, is a double-edged sword.
In what circumstances was Gina Coladangelo hired?
The long-term friend of Hancock was brought into the Department of Health and Social Care (DHSC) initially as an unpaid adviser before getting the £15,000-a-year (€17,491) role of non-executive director in September, according to Independent.
Hancock issued an apology for breaking lockdown rules and asked for "privacy" to deal with a "personal matter" – but failed to address the issue of how and why Coladangelo had been hired as a non-executive director, a position in which she was meant to provide independent oversight of the department.
It is currently not known if their romantic relationship began before or after she was appointed to the department, or if this was ever declared as a conflict of interest. Labour has called for documents relating to the recruitment of the aide to be released, but Justice Secretary Robert Buckland has insisted "due process" was followed. It has been reported that Coladangelo would also be leaving her role at the DHSC, following Hancock's resignation.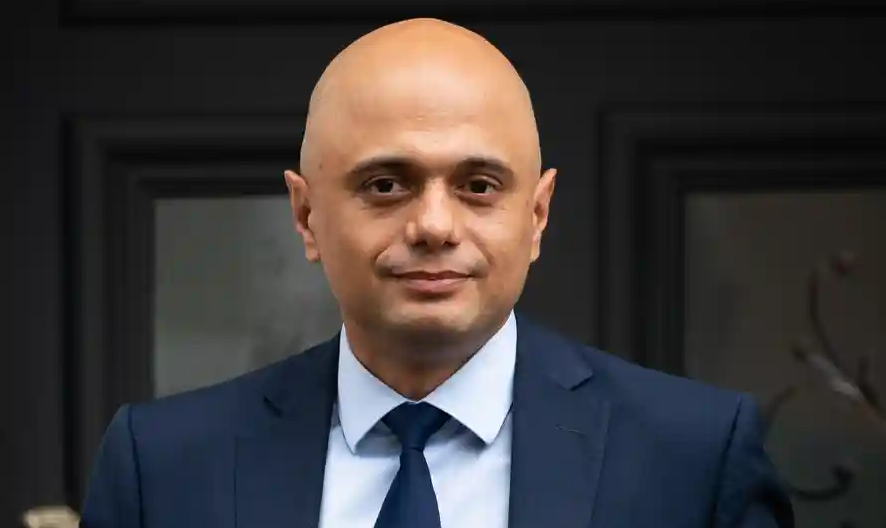 Sajid Javid. (Photo: Guardian)
Is new health secretary Sajid Javid the right choice?
Javid has held several senior cabinet positions in the past - chancellor, home secretary, and business secretary - "nothing will have prepared him for what he is about to experience", writes Conservative Home editor Paul Goodman.
That warning has been echoed by British Medical Association (BMA) council chair Dr. Chaand Nagpaul, who told ITV that Javid faces a "baptism of fire" amid the ongoing crises of the pandemic, a major NHS backlog and staff burnout, and demands for a social care shake-up.
While the stakes are high, Javid is undoubtedly "one of the most experienced ministers on Boris's team", writes Richard Kay in the Daily Mail. Sources have suggested that his tenure will be "radically" different to Hancock's because he is "much less nanny-state-ish" than his predecessor, the Daily Mail reports. The new health secretary has already vowed that there will be no return to coronavirus restrictions after so-called Freedom Day. During a visit to St Thomas' Hospital in London today, Javid told reporters that he wanted "to see the restrictions lifted and life going back to normal as quickly as possible".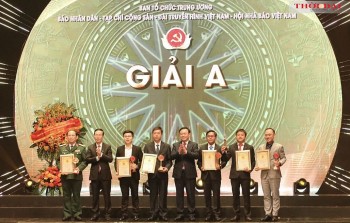 Viet's Home
The 7th National Press Prize on Party Building (named Golden Hammer and Sickle) - 2022 has been bountiful with thousands of entries on a variety of topics, rich in genres, closely following hot topics, outstanding events, key tasks of the political system and the country. Content relating to party building process was clarified and further exploited compared to previous years.