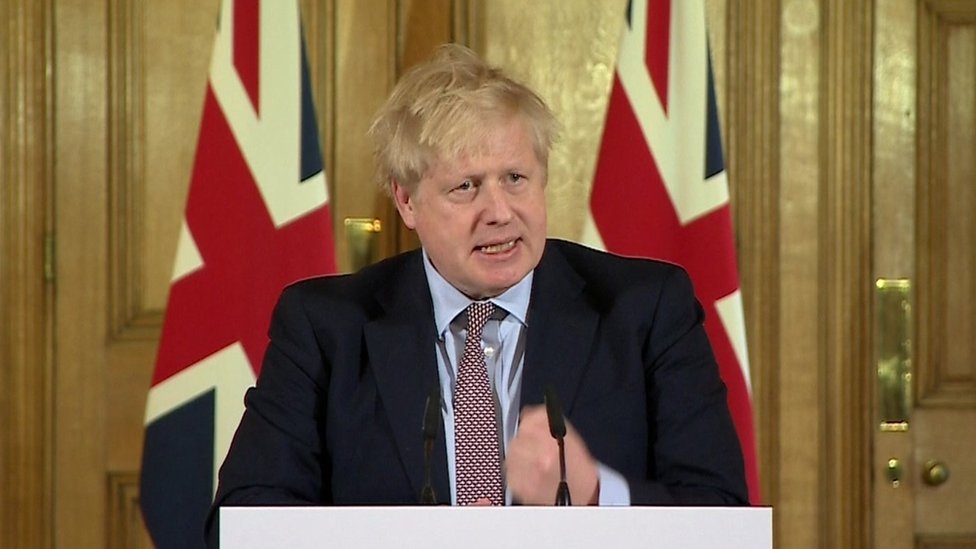 Britain is going on a roughly month-long lockdown as coronavirus cases to surge (Photo: BBC)
Boris Johnson puts U.K. on coronavirus lockdown
Britain is going on a roughly month-long lockdown as coronavirus cases to surge, Prime Minister Boris Johnson announced on Saturday, just 3 months after telling The Telegraph that he didn't want to mandate a national lockdown and likened the measure to a "nuclear deterrent."
From November 5 to December 2, people will only be permitted to leave their homes for a short list of reasons, such as childcare, work, exercise, medical issues, or shopping for basic needs. Bars and restaurants will only be allowed to provide take-out options and non-essential stores will have to close. Johnson said the country is extending its furlough system through December to help businesses, according to CBS News.
More than 1 million people have been infected with COVID-19 in the U.K., and more than 46,600 people have died, according to Johns Hopkins. There were 24,000 new cases on Friday, and Patrick Vallance, chief scientific adviser, said "theres a potential for this to be twice as bad or more compared to the first wave."
Jasmine Le