Meet Eugene Trinh - The First Vietnamese-American Astronaut
After flying aboard NASA Space Shuttle mission STS-50 as a payload specialist, biochemist Eugene H. Trinh became the first Vietnamese American astronaut in space and the second Vietnamese astronaut to explore the cosmos.
During the summer of 1992, Eugene Huu-Chau Trinh became the first Vietnamese-American to travel to outer space when he flew aboard Space Shuttle Columbia as a payload specialist on mission STS-50. This mission lasted from June 25 to July 9 of that year.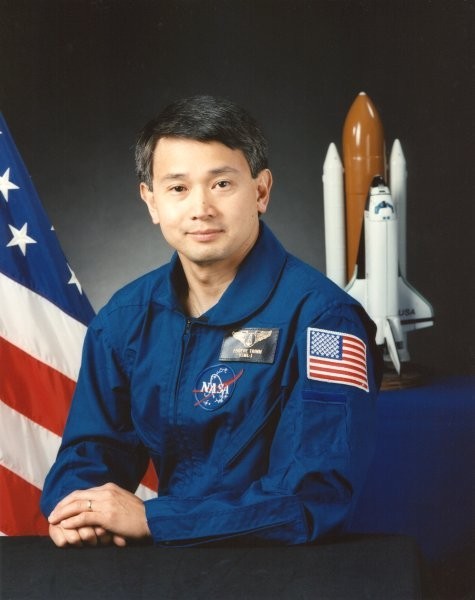 Biochemist Eugene H. Trinh became the first Vietnamese American astronaut in space. Photo: Transportation History
Trinh was born in 1950 in Saigon (present-day Ho Chi Minh City) at a time when his homeland was internationally recognized as the State of Vietnam, a partially autonomous country within the French Union. When he was only two years old, Trinh moved to France, with his parents. He graduated from Lycee Michelet in Paris in 1968 with a baccalaureate degree and then went to the United States to further pursue his education.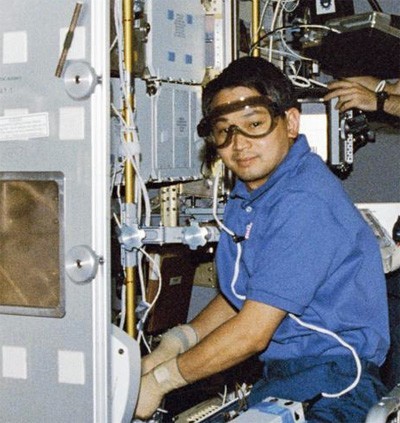 Trinh doing work in the space shuttle Columbia. Photo: April 12 EU
Trinh received a bachelor of science in mechanical engineering and applied physics from Columbia University in 1972. He subsequently attended Yale University, earning a master of science in 1974, a master of philosophy in 1975, and a doctorate of philosophy in applied physics in 1977.
Trinh was a postdoctoral fellow at Yale in 1978-79 and then began his career at NASA as a senior research scientist at the Jet Propulsion Laboratory (JPL). Over the course of two decades, his work at JPL included research in fluid dynamics, fundamental materials science, and levitation technology. His time as a member of the seven-member crew for mission STS-50 gave him the opportunity to conduct several related hands-on experimental investigations in orbit.
Trinh Huu Chau (second from right) in the STS-50 squad, January 24, 1992. Photo: Wikipedia
In August 1990, Trinh was included in the list of members of the propulsion research team at the microgravity laboratory of the space shuttle. In June 1992, after completing 2 years of rigorous training by NASA, he was present in the flight of the space shuttle Columbia STS-50 into space.
The flight, which was the longest of any space shuttle mission up to that time, enabled Trinh to log in a total of 13 days, 19 hours, 30 minutes, and four seconds in outer space.
"We've flown around the world… many times over Southeast Asia. Although most of the time this area is covered by clouds, I remember we flew over Vietnam three times. Those times made me think of my root, my home country, where I was born ...It's Vietnam! I saw my hometown from space. It's so peaceful," said Trinh Huu Chau.
After his historic flight, Trinh earned his position of director of the Physical Science Research Department with offices at NASA headquarters. He led a team of experts focused on the effects of gravity and the development of technologies to facilitate human exploration of the solar system.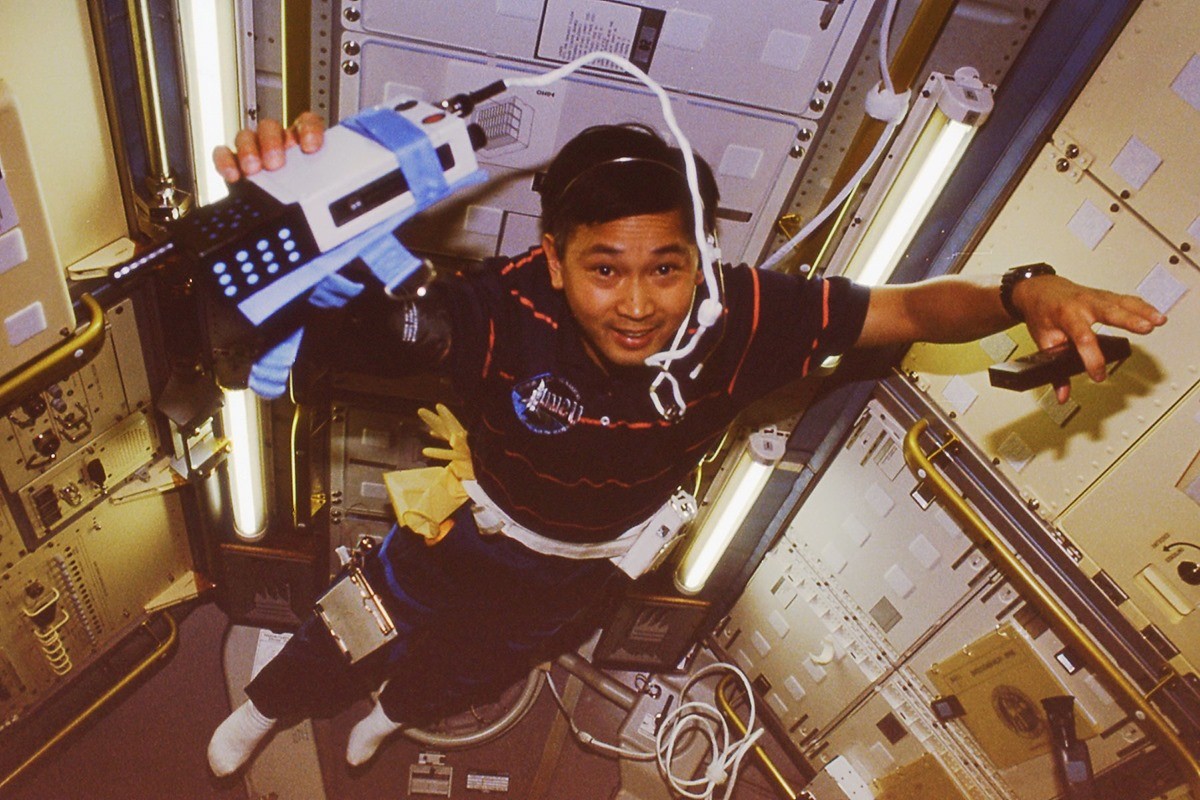 Trinh Huu Chau was honored by NASA with many awards for his work and dedication. Photo: Space Center
Trinh was given the NASA Space Flight Medal for his accomplishments. His other honors have included the Golden Torch Award, which he received from the Vietnamese American National Gala in 2004.
Trinh currently serves as director of the Physical Sciences Research Division in the Biological and Physical Research Enterprise at NASA's headquarters. In this role, he leads efforts focused on the effects of gravity and the development of technologies that will facilitate further human exploration of our solar system and what lies beyond it.