Ha Long Bay gets the nod to resume travel activities
The UNESCO heritage site was allowed to reopen its door to holidaymakers starting 12 pm, May 1 thanks to relaxed coronavirus restrictions order.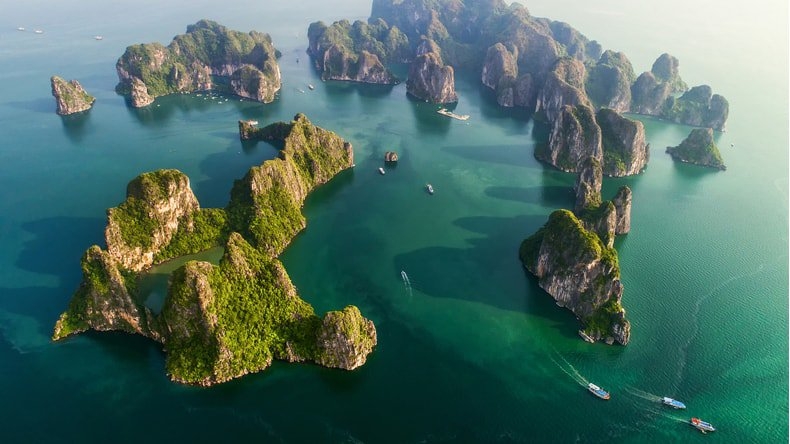 An aerial view of Ha Long Bay (Photo: Ha Long Bay)
Accordingly, commercial centers, wholesale and retail services, hotels, restaurants, bars, golf courses, and tour operators in Ha Long Bay were green-lighted to resume normal business.
However, these service establishments must strictly implement preventive measures to control the pandemics, beaches are only allowed to welcome visitors back if local administrations are committed to maintaining a safe distance in accordance with regulations in place, according to Quang Ninh Provincial People's Committee.
Checkpoints set up at gateways to Quang Ninh were asked to work 24/7 to check travelers' body temperature, except for health declarations over non-suspected individuals to avoid traffic congestion. For those under epidemiological suspicion, timely implementation of medical measures is a must.
Besides Ha Long Bay, travelers can visit other tourist sites in the province such as Tra Co-Mong Cai national tourist site and Yen Tu relic complex.
Means of transportation in Quang Ninh, inter-provincial mass transits to and from Quang Ninh to localities of risk and low-risk groups could operate all trips following the approved driving chart.
Quang Ninh suspended tourism activities in Ha Long Bay and other places of interest March 12 over the growing number of local infections.
Vietnam National Administration of Tourism estimated that Vietnam's tourism industry may incur losses of 7.7 billion USD due to the COVID-19 pandemic. The pandemic has caused much of the tourism industry to suspend operations and many workers to lose their jobs.

The current difficulties have forced travel companies to reform operations, including restructuring foreign tourism markets avoiding dependence on traditional markets such as China and South Korea. They included big travel companies such as Saigontourist, Hanoitourist, Vietravel and Hanoi Redtour.

VnExpress cited a representative of the Tourism Department in Quang Ninh Province as saying: "People are still worried about the pandemic, so the number of tourists from remote areas and traveling by air is limited." as the tourist numbers plummet on national holidays.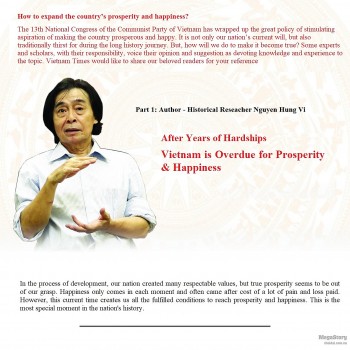 Focus
In the process of development, our nation created many respectable values, but true prosperity seems to be out of our grasp. Happiness only comes in each moment and often came after cost of a lot of pain and loss paid. However, this current time creates us all the fulfilled conditions to reach prosperity and happiness. This is the most special moment in the nation's history.