Modern Diplomacy highlights Vietnam's prospects under new leadership
Modern Diplomacy, a platform for assessing and evaluating international issues, on April 27 published an article saying under the new leadership, high growth rates and better living standards would be instrumental in better economic management as well as integrating Vietnam into the global supply chains.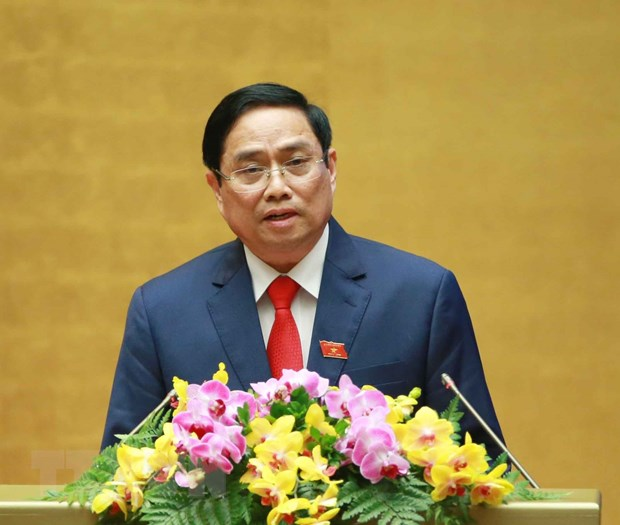 Prime Minister Pham Minh Chinh. Photo: VNA
Written by Prof. Pankaj Jha, the article said Vietnam has witnessed a transition to new leadership with new President Nguyen Xuan Phuc, Prime Minister Pham Minh Chinh and Chairman of National Assembly Vuong Dinh Hue taking charge.
The third time re-elected general secretary Nguyen Phu Trong made it clear that there will be structural reforms and the anti-corruption drive would continue.
Vietnam is now a signatory to the Comprehensive and Progressive Agreement for Trans-Pacific Partnership (CPTPP), as well as Regional Comprehensive Economic Partnership (RCEP), according to the article.
It has been seen that the improved relations between Vietnam and the US as well as the ratification of the EU-Vietnam Free Trade Agreement in August 2020 has opened new avenues for promoting trade and investment with these economies.
Vietnam has already made impressive growth last year when it reached near about 3 percent of economic growth despite economic setbacks because of the corona pandemic.
"Within the senior party leadership, it is acknowledged that high growth rates and better living standards would be instrumental in better economic management as well as integrating Vietnam into the global supply chains," the article stressed.
It also cited comments by global financial institutions such as World Bank and International Monetary Fund as saying that Vietnam is continuing towards a more open and competitive economy, and is increasingly diversifying its economic relationship with various countries across the world.
"It is expected that Vietnam will adhere to its 2016-2020 economic reforms blueprint outlining favourable conditions for the private sector to grow which includes structural and institutional support for private sector, as an important engine of the Vietnam's economy."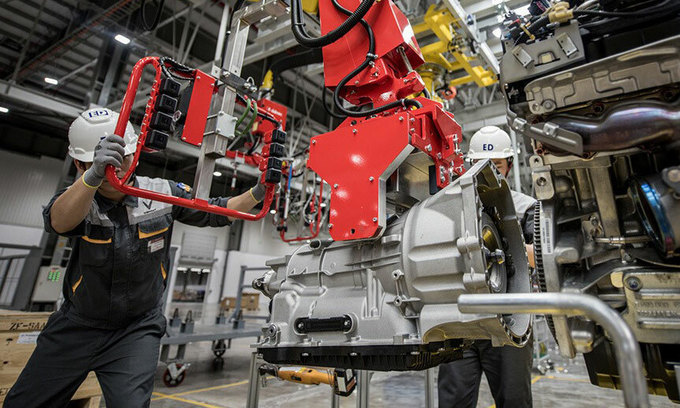 Workers assemble cars at a factory in Hai Phong City. Photo: VnExpress
As per the IMF reports, in the year 2021, Vietnam is expected to grow at the rate of nearly 7 percent and the per capita income is expected grow more than $ 3750 in the next couple of years, the article continued.
The priority for the new leadership will be focused more on economy as Vietnam is seen as a middle-income country which has developed as a small and medium enterprises economy, and has been working on its disinvestment policy, and also implementing the various multilateral and bilateral agreements that it had signed in the last two years.
The author said the new leadership is focusing on proficiency of English among its entrepreneurs and also easing the foreign direct investment procedures in different provinces.
In the first quarter of this year the Vietnam economy grew at 4.5 percent with the increasing trade with the US. Also, Vietnam's new leadership has made a commitment to build a technical ecosystem which would provide both capital and skilled labour which is a prerequisite for such a network to thrive.
The report cited one of the World Bank reports acknowledging the fact that Vietnam has transitioned from a centrally planned to a market economy which has led to the liberation of Vietnam as the lower middle-income country. It has also facilitated Vietnam's recognition as the most dynamic emerging countries in Southeast Asia region.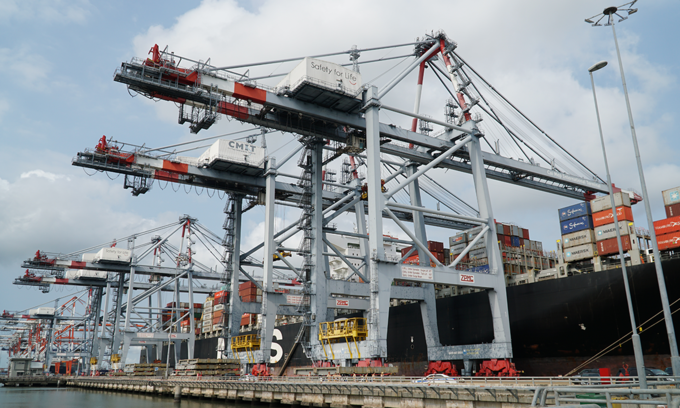 A container ship docks at a port at the Tan Cang – Cai Mep Thi Vai Terminal in Ba Ria–Vung Tau Province, southern Vietnam. Photo: VnExpress
With the increased urbanisation and the strong economic fundamentals, the new leadership is preparing for addressing the challenges such as waste management and supporting green technologies so as to address pollution challenges.
In another report which was released by IMF focusing on Vietnam's economy it stated that Vietnam has taken decisive steps to limit both the impact on health, and the economic fallout of the COVID-19 pandemic.
The new leadership led by the Party General Secretary, Prime Minister along with the Finance minister has found strong fundamentals to boost economic growth and improve productivity.
It is speculated that the macroeconomic policies will be supporting the active labour market and provide job training as well as structural social safety net to address socio-economic issues.
The economic reforms (Doi Moi) initiated after 1986 would be completing three half decades, and therefore plans are afoot to provide better avenues for growth and active participation of private sector in the building Vietnam as a robust economy of East Asia, the article concluded./.