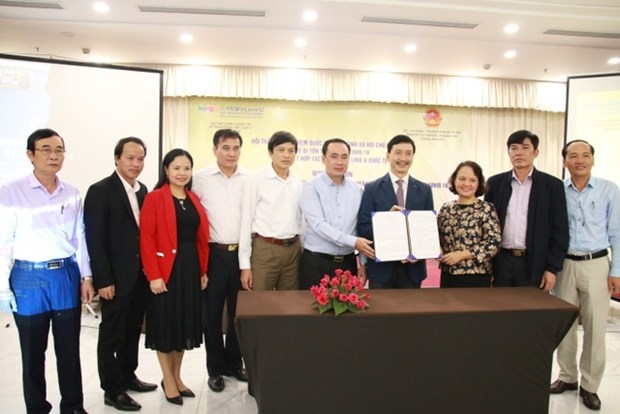 At the signing ceremony. Photo: Internet
Under the MoU, the two sides will improve housing environment and offer support to those with meritorious service to the nation, the elderly and heroic Vietnamese mothers.
They will also offer livelihood and infrastructure support as well as enhance education quality for disadvantaged and vulnerable families. The foundation will also launch blood donation and environment protection campaigns.
As a non-governmental organisation approved for association with the United Nations, WeLoveU Foundation partners with the UN and countries to fulfill the UN Sustainable Development Goals and social goals of the world.
It has been working in various areas such as emergency relief, blood donation, clean water and sanitation, health and well-being.
Earlier, two sides co-held a workshop to discuss international experience in social security for the vulnerable affected by COVID-19 pandemic.
Speaking at the event, head of the MoLISA's Department of International Cooperation Nguyen Manh Cuong said though two COVID-19 outbreaks in March and August were under control, their impact on local lives, especially workers, the elderly, the poor and vulnerable, are not small.
The Vietnamese Government issued Resolution No.42/NQ-CP on measures to support those hit by the pandemic and Decision No.15/QD-TTg on the implementation of support policy for them, including the unprecedented social welfare package worth over 62 trillion VND (2.69 million USD) benefiting about 20 million people.
For her part, Chairwoman of the foundation Zahng Gil Jah wished that both sides will make further dedication and contributions to a better life of humans.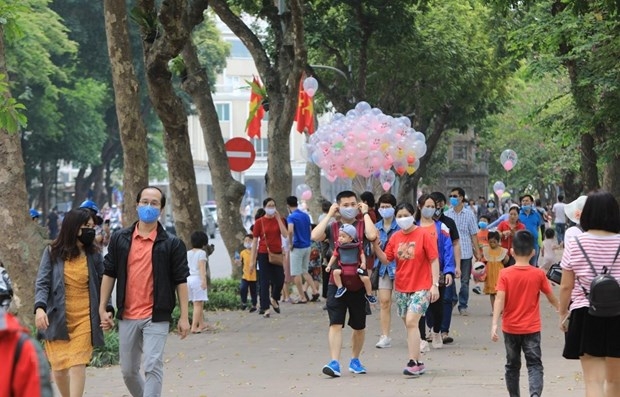 Illustrative image. Photo: VNA
The Party and State always consider poverty eradication a key and urgent task of sustainable development, said Prime Minister Nguyen Xuan Phuc at the annual charity programme "the entire nation joining hands for the poor" held in Hanoi on October 17.
He noted the heavy impact of the pandemic this year is a big challenge to the global fight against poverty.
The Government leader stressed Vietnam has obtained significant achievements in sustainable poverty reduction and ensuring social welfare in the past decade, adding that the National Assembly has doubled the budget for the work during 2016 – 2020 compared to the previous five-year period.
In the past five year, in response to the call for support toward the poor from the Vietnam Fatherland Front (VFF) Central Committee, enterprises, organisations and individuals in Vietnam and abroad have donated nearly 20 trillion VND (861.28 million USD), built 170,000 charity houses and thousands of schools, medical facilities, and bridges, while assisting millions of needy people in terms of health, education, production development, he said.
PM Phuc affirmed the concerted efforts from the Party, State, and the community have resulted in breakthrough outcomes, with the nation's average rate of poor households annually decreased by about 1.43 percent./.
Hannah Nguyen