Movies and Shows Leaving Netflix in November 2021
In November, more than 60 films will be leaving on Netflix, so it's better for you to bing watch them while they are still available for streaming. Take a look at the list below, and some of the best movies that you can watch.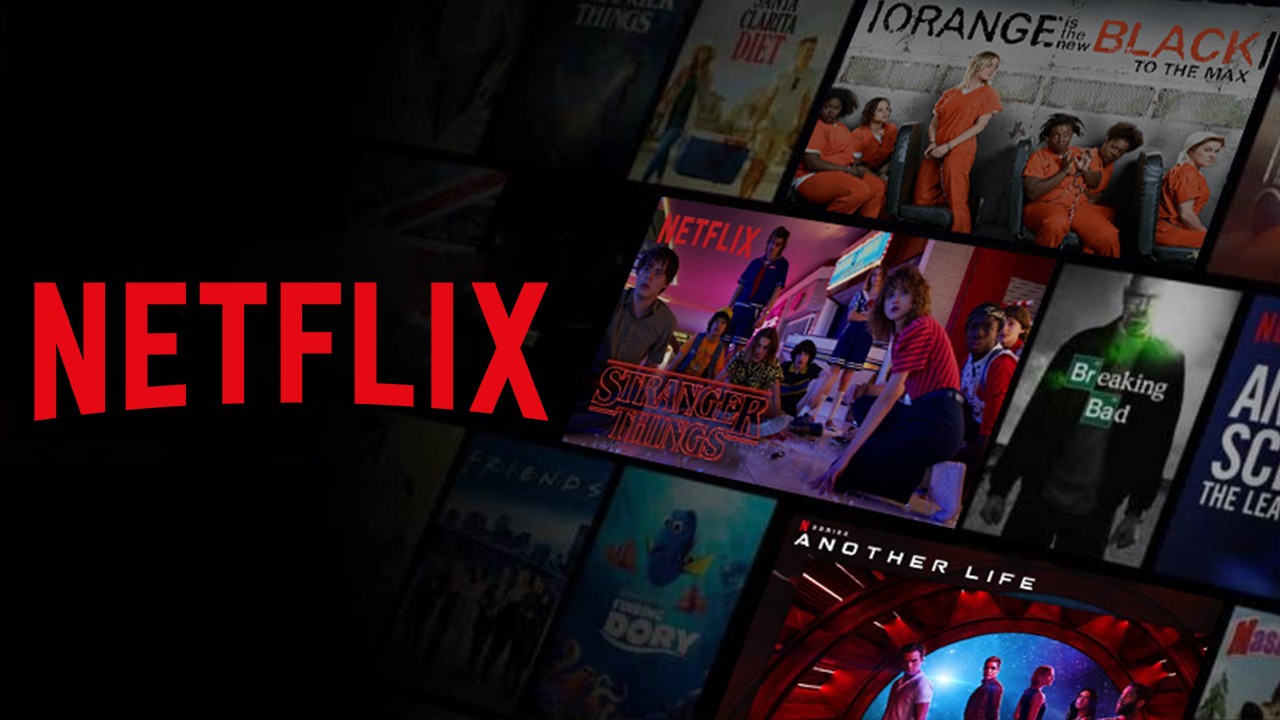 Photo: Netflix
With the revolving-door slate of deals making it tough to keep track of what's coming and going to Netflix each month, we're here to help you catch some movies and shows you may have had on your list before they leave the service and become a lot harder to find.
More than 60 movies are leaving the service November 1, including the 2002 crime caper "Catch Me if You Can," the 1980s teen comedy classic "Ferris Bueller's Day Off," four "Jaws" films and "Legally Blonde."
Here are the shows and films leaving Netflix in November, courtesy of What's on Netflix:
Full List of What's Leaving Netflix in November 2021
Leaving Netflix on November 1st
60 Days In (1 Season)
A Grand Night In: The Story of Aardman (2015)
Ajji (2017)
Angels & Demons (2009)
Asees (2018)
B.A.P.S. (1997)
Battle: Los Angeles (2011)
Beowulf (2007)
Billy on the Street (Seasons 1-4)
Catch Me If You Can (2002)
CLANNAD (Volumes 1-2)
Cloudy with a Chance of Meatballs (2009)
Cracked Up: The Darrell Hammond Story (2018)
Creators (2015)
Deep Blue Sea (1999)
Ferris Bueller's Day Off (1986)
Forged in Fire (1 Season)
Gaddar: the Traitor (2015)
Haikyu!! (Seasons 1-2)
In My Country (2018)
Inception (2010)
Jatts in Golmaal (2013)
Jaws (1975)
Jaws 2 (1978)
Jaws 3 (1983)
Jaws: The Revenge (1987)
Just You (Season 1)
Legally Blonde (2001)
Little Monsters (1989)
Little Singham: Mahabali (2019)
Love Around (Season 1)
Love Family (Season 1)
Love Me or Leave Me (Season 1)
Love, Chunibyo & Other Delusions! (Season 1)
Maid-Sama! (Season 1)
Major Payne (1995)
Malcolm X (1992)
Mile 22 (2018)
Mortal Kombat (1995)
Mundeyan Ton Bachke Rahin (2014)
Norman Lear: Just Another Version of You (2016)
Nutty Professor II: The Klumps (2000)
Once Upon a Time in America (1984)
Premonition (2007)
Reckoning (Limited Series)
Snowden (2016)
Spanish Affair 2 (2015)
Swiped (2018)
Swordfish (2001)
Tenacious D in The Pick of Destiny (2006)
Training Day (2001)
The Bittersweet (2017)
The Boulet Brothers Dragula (Seasons 1-2)
The Da Vinci Code (2006)
The Heartbreak Kid (2007)
The Impossible (2012)
The Losers (2010)
The Nutty Professor (1996)
The Original Kings of Comedy (2000)
The Untold Tales of Armistead Maupin (2017)
Under Siege (1992)
Vaya (2016)
Welcome Home Roscoe Jones (2008)
Yeh Hai Bakrapur (2014)
Yes Man (2008)
Leaving Netflix on November 2nd
My Little Pony Equestria Girls: Legend of Everfree (2016)
My Little Pony: Happy Birthday to You! (2017)
Oh Yuck (Season 1)
Prospect (2018)
Leaving Netflix on November 3rd
Meet the Adebanjos (Seasons 1-3)
Leaving Netflix on November 5th
Brother in Love (2019)
Bucket List (2018)
Kids on the Block (2019)
The Lovers (2017)
Leaving Netflix on November 6th
The Late Bloomer (2016)
Leaving Netflix on November 7th
The Journey Is the Destination (2016)
Leaving Netflix on November 8th
My Way (2016)
Sleepless (2017)
Leaving Netflix on November 11th
A Single Man (2009)
To Be of Service (2019)
Some of shows and movies leaving Netflix in November in 2021
1. Catch Me If You Can (2002)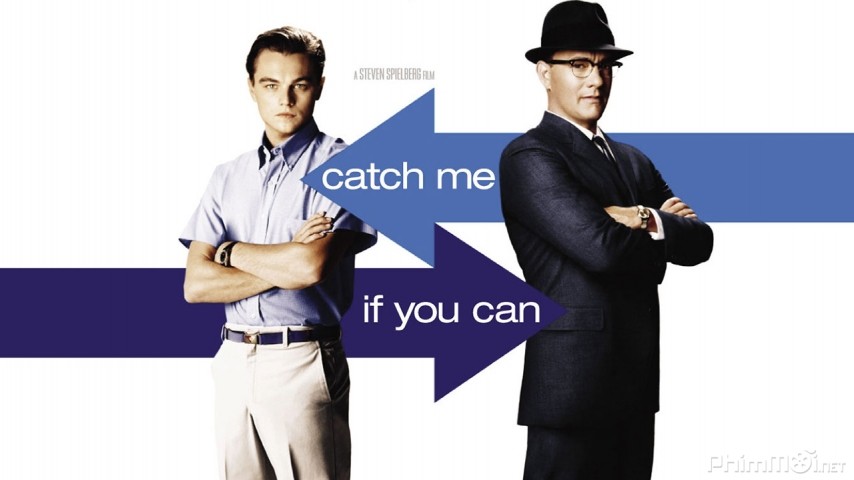 Photo: DreamWorks Pictures
Imdb score: 8.1/10
Catch Me If You Can represents a distinct change of pace for director Steven Spielberg. This is a lighter movie than he has made in a long while, and you sense his relief that nothing much is at stake. Catch Me harkens back to movies made in the late '50s and early '60s. It's the age of innocence, before the counterculture, Watergate, all those other "gates" and international terrorism, a time when a kid could pull off con after con, fooling adults who should know better, because no one can imagine such deceit, and anyone can fake an ID and bluff his way around an airport.
The film pitches itself as a holiday movie with scenes of Christmas celebrations over the course of several years. Opening Christmas Day, the DreamWorks release should get off to a jolly start at the boxoffice. And the dream teaming of Leonardo DiCaprio and Tom Hanks gives the movie an added boost.
Jeff Nathanson's script is inspired by the story of Frank Abagnale, who as a runaway teen 40 years ago passed himself off as a teacher, airline pilot, doctor and lawyer over a five-year stretch, all the while cashing millions of dollars in fraudulent checks. The guy now works with the FBI, having become one of the world's foremost experts in fraud, forgery and embezzlement.
2. Inception (2010)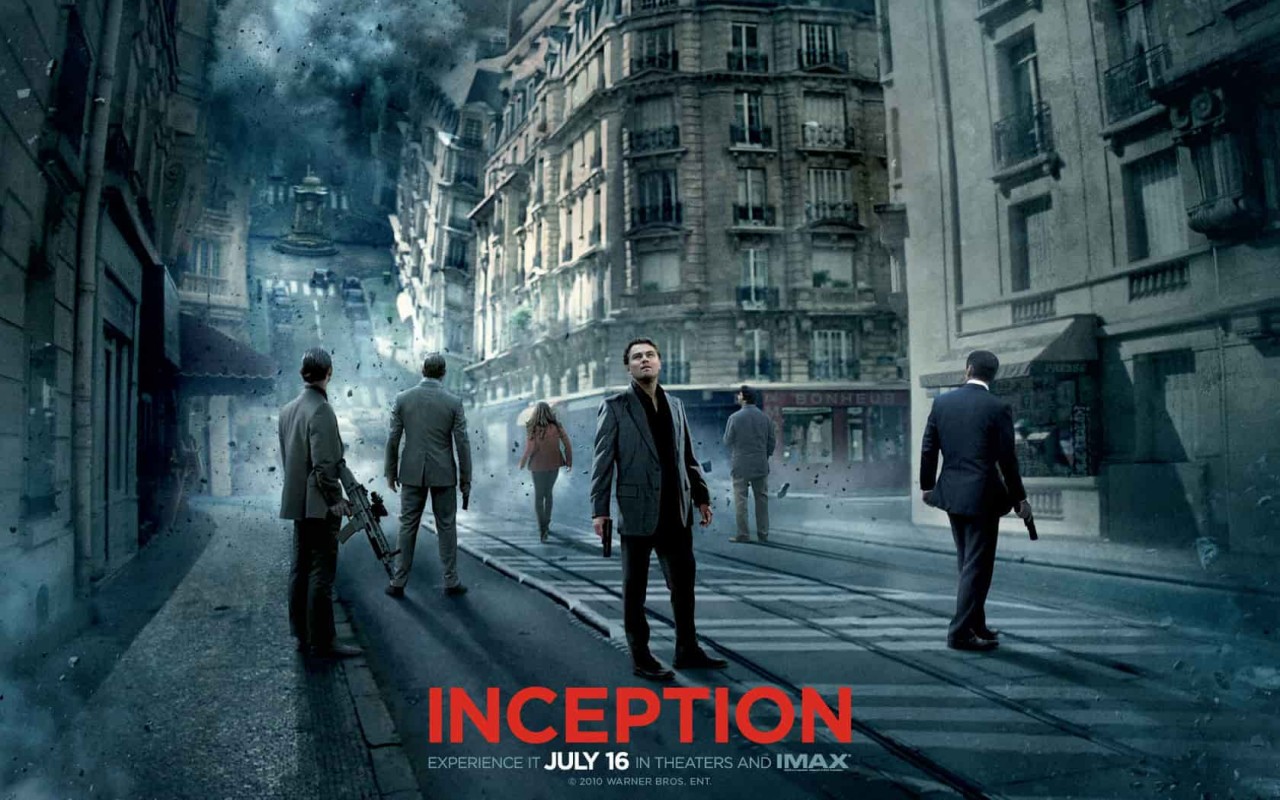 Photo: Warner Bros. Picrtures
Imdb score: 8.8/10
In Inception, Nolan imagines a new kind of corporate espionage wherein a thief enters a person's brain during the dream state to steal ideas. This is done by an entire team of "extractors" who design the architecture of the dreams, forge identities within the dream and even pharmacologically help several people to share these dreams.
Leonardo DiCaprio plays Dom Cobb, a master extractor, who is for what initially are vague reasons on the run and cannot return home to his children in the States. Then along comes a powerful businessman, Saito (Ken Watanabe), who offers Dom his life back — if he'll perform a special job.
Saito wants Dom to do the impossible: Instead of stealing an idea, he wants Dom to plant one, an idea that will cause the mark, Robert Fischer (Cillian Murphy), to break up his father's multibillion-dollar corporation for "emotional" reasons.
Meanwhile, you meet the other team members — Arthur (Joseph Gordon-Levitt), Dom's longtime point man; Eames (Tom Hardy), the forger; Yusuf (Dileep Rao), the chemist; and Dom's father-in-law (Michael Caine), who is not on the team but the professor who taught Dom to share dreams.
3. Jaws (1975)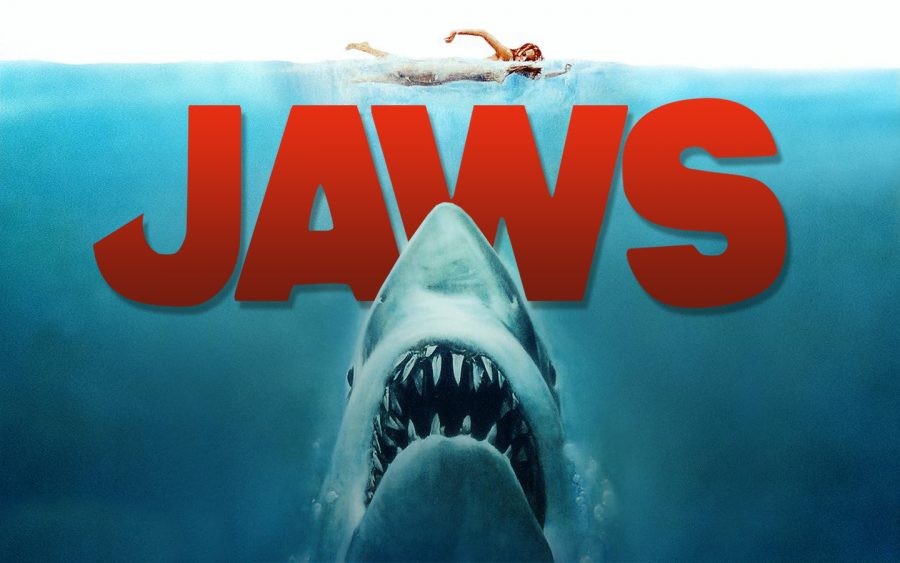 Photo: Universal Pictures
Imdb score: 8/10
Like Warners' Exorcist of years ago, Universal's Jaws reeks of the sweet smell of success. Rarely has a picture generated quite so much advance want-to-see — and, significantly, for many of the same reasons that accounted for the previous box-office triumph. Its theme is already thoroughly familiar, even to those who have never read the book on which it is based. (Universal's shark's head logo should fill in the blanks for those few who have never even heard of the Peter Benchley novel.) And its multitudinous production problems, again well-publicized, could only generate further interest.
At bottom, however, lies an even stronger similarity. Both present as their central characters wholly demonic creatures — the Devil himself in The Exorcist, a 25-foot long Great White Shark in Jaws. Both attack their victims at random; it could be you, it could be me. Our fundamental belief in a logic of right and wrong is suddenly toppled; virtue here is neither rewarded nor recognized. We are all prey to the evil that walks the earth, or lurks in the waters just off our shores. And both demand as the price of their ultimate exorcism the life of at least one brave, believing soul.
Again, as in The Exorcist, there may be those too fainthearted to face the nightmarish terrors of this ordeal by water. Those who know going in that they will see bodies mangled, boats capsized, will be forced to peer down the throat and into the dead, bright eyes of the most fearsome creature of the deep, may well decide not to. Certainly, Jaws is not for the faint of heart.
4. The Untold Tales of Armistead Maupin (2017)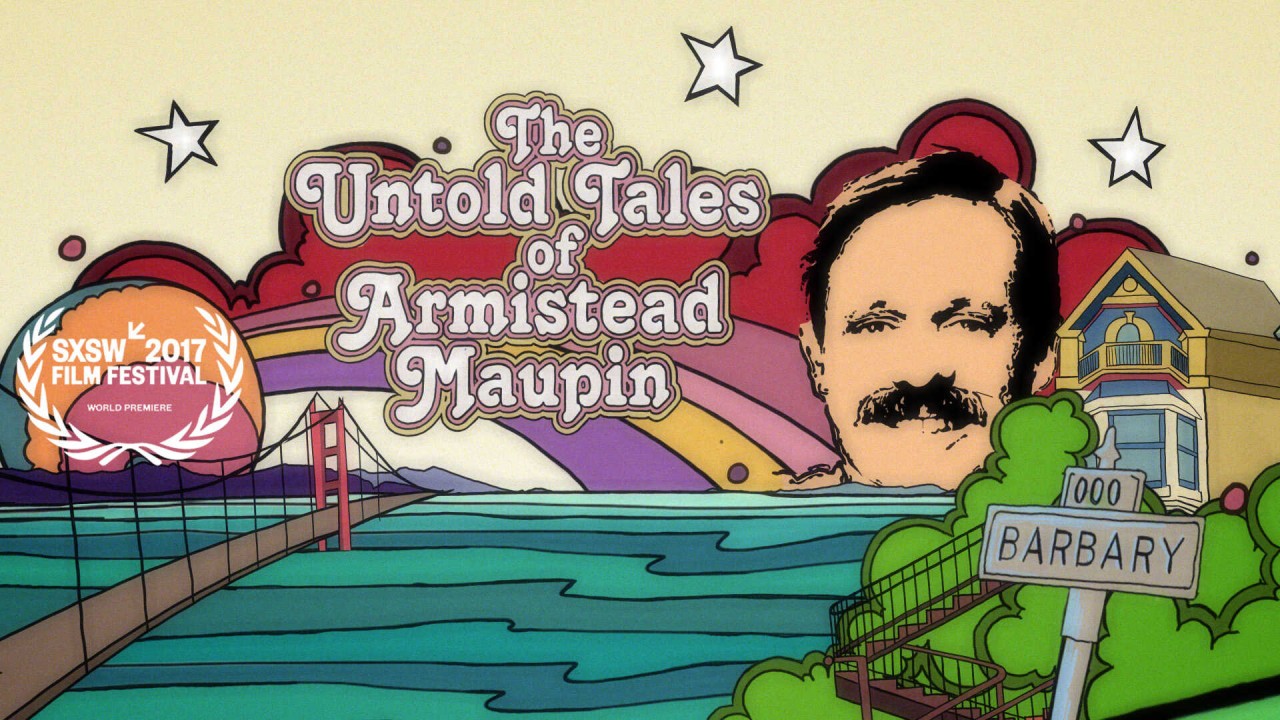 Photo: Netflix
Imdb score: 6.8/10
With candor, humor and poignancy, Kroot's entertaining documentary depicts an artist who continued to seek his bigoted father's approval even as he embraced a life as a proud gay man that his parents could never condone.
As much as the gentlemanly Southern charm of Maupin, now 73, and the lively interviews of famous friends and colleagues, it's the fabulous archival material, summoning all the sexy swagger of the Castro back in its heyday, that makes the film so enjoyable. It steps a tad too gingerly over the thornier elements, such as Maupin's outing of gay and lesbian celebrities — most notably erstwhile fling Rock Hudson when the Hollywood star was dying of AIDS-related causes. But limited as it is, the issue is sufficiently contextualized to introduce a welcome edge of contention into what's otherwise a breezy love letter.
Kroot breaks down the film into titled chapters marked by animator Grant Nelleson's colorful '70s-style graphics. The meatiest sections, unsurprisingly, deal with Tales of the City, a string of novels that started as a newspaper serial, first in Marin County's Pacific Sun in 1974, then two years later in the San Francisco Chronicle's inside back page. The relative anomaly of a daily broadsheet running a fictional commentary on its rapidly changing, post-hippie subcultures seems even more notable when you consider that Maupin was pumping out fresh installments five days a week on deadline.
5. Vaya (2016)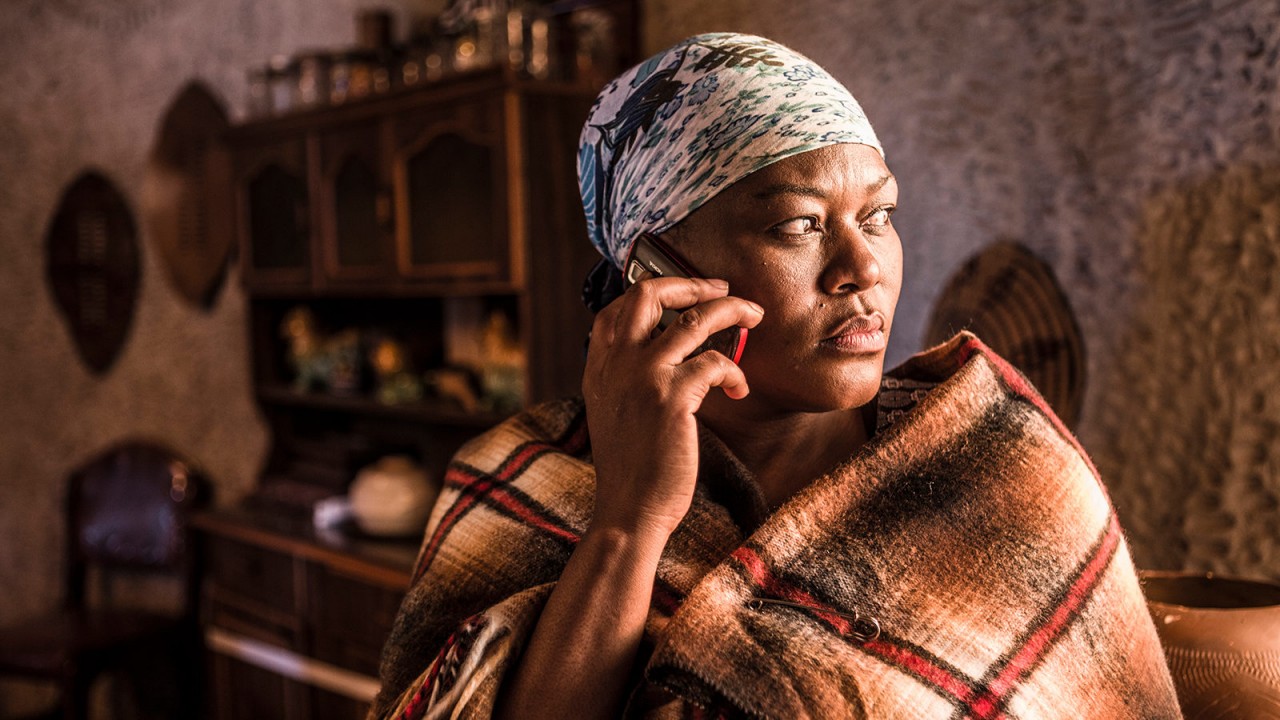 Photo: 2016 Toronto International Film Festival
Imdb score: 7/10
The trio of hopeful South African villagers making their way by train to Johannesburg in Akin Omotoso's electric cautionary tale "Vaya" don't just lose their innocence in the big city, they have it practically ripped from them.
Nhlanhla (Sihle Xaba), looking to make his way in the world, eagerly awaits a job promised by his well-connected cousin; cautious young man Nkulu (Sibusiso Msimang) has been tasked by his mother to retrieve his recently deceased father's remains, as their custom dictates; and watchful teenager Zanele (Zimkhitha Nyoka) is taking her younger cousin Zdowa to live for the first time with the girl's mother Thobeka (Nomonde Mbusi), a singer, and her protective dude Madoda (Mncedisi Shabangu).
Although "Vaya" is plenty watchable as a commercial melodrama energized by its performers (especially the magnetic, star-in-the-making Nyoka), Omotoso's fleet pacing and Kabelo Thathe's marvelously textured cinematography, it also shrewdly avoids convenient, well-trod moralizing about small towns versus urban centers. "Vaya" contends there are mistakes to blindly glorifying either when following our dreams.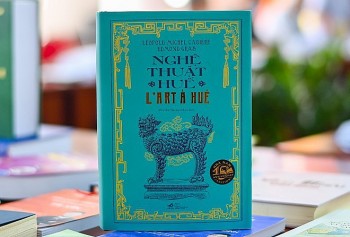 Expats in Vietnam
Inspired either by Vietnamese art or the people themselves, foreign authors often find inspiration in the S-shaped nation.