Multifunctional Open Space Opened in Hanoi
Several organizations have joined hands to convert a former waste dump into a stunning new multi-functional public space for the residential community in Hanoi.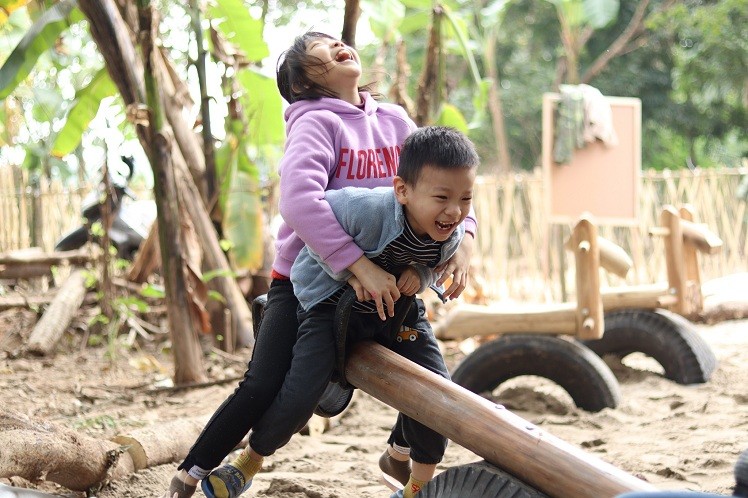 The playground has swings and seesaws. Source: UN-Habitat Vietnam
An abandoned piece of land due has been converted into a multi-functional public space for the residential community in Chuong Duong Ward, Hoan Kiem district of Hanoi.
What makes these playgrounds so special is that all of the equipment is made from recycled materials.
The project was initiated by the Livable Hanoi network and is implemented by four organizations: Think Playgrounds (TPG) social enterprise, Keep Hanoi Clean, Center for Environment and Community Research (CECR), and ECUE.
With the direction of the District Party Committee and the People's Committee of Hoan Kiem District, the technical support of the Department of Natural Resources and Environment, and the site clearance work of the People's Committee of Chuong Duong Ward, the project has worked with local people, Women's Union, Youth Union, War Veterans Association of Chuong Duong Ward, Urenco Hoan Kiem, and volunteers.
They have cleaned up more than 200 tons of garbage; organized training for the community on waste management and reduction; treated domestic wastewater before discharging into the Red River; done community forest gardening; made children's playgrounds; and built a road connecting the community with green space.
In addition to the contributions of many individuals who love Hanoi, the project is sponsored by the Embassy of Denmark in Vietnam, Ford Vietnam, and the United States Agency for International Development (USAID).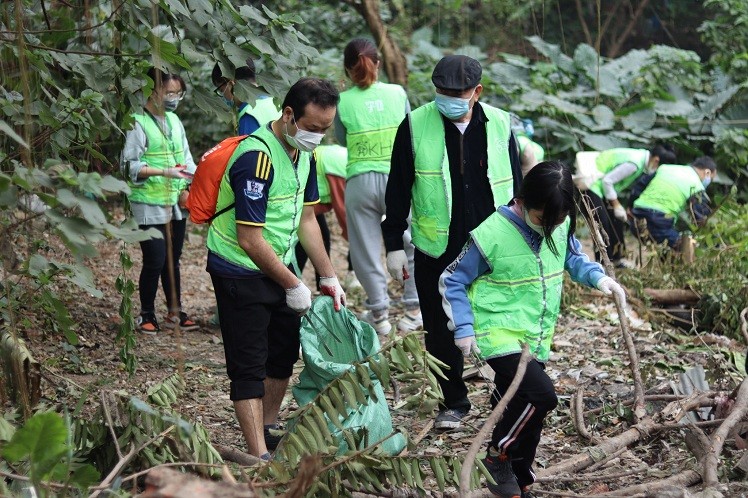 Volunteers and locals clean up garbage at the land. Source: UN-Habitat Vietnam
In order to officially inaugurate the project and hand it over to the community and local authorities for use and management before the New Year of Tiger 2022, the Livable Hanoi network, and the four project organizations have cooperated with Hoan Kiem district, Chuong Duong ward, and the local community to hold an inauguration ceremony on Jan. 21.
Recycled playgrounds have become a familiar sight in Vietnam, especially in its outlying areas, where there are few spaces for children.
They are built on abandoned plots of land, public land, and even an old dump. Boring old areas are now full of smiling children.
Recycled playgrounds not only provide children with fun games but also educate them on environmental protection.
Moreover, multifunctional spaces bring together people across communities and help ensure communities are more inclusive than ever before.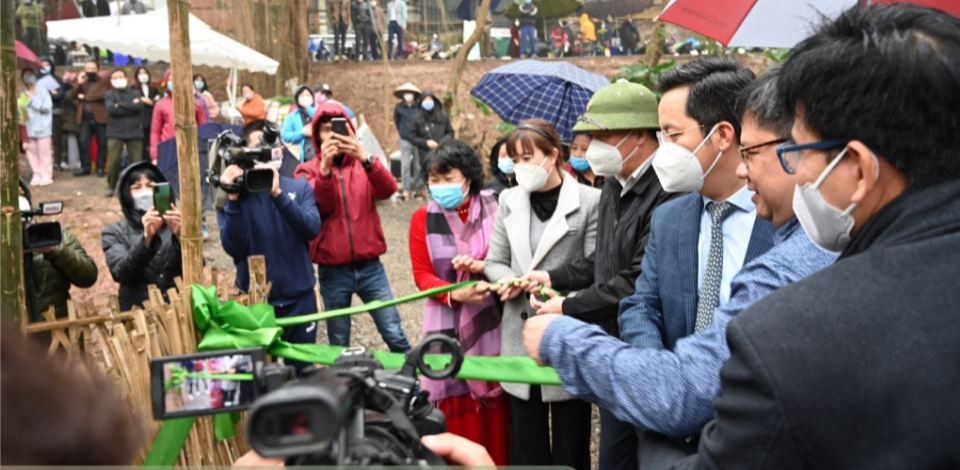 At the launch ceremony. Source: Livable Hanoi network
Le Quang Binh, the coordinator of the Livable Hanoi network, said the pilot project to turn 1,500 square meters of landfill into a green, clean and multifunctional space has given us a lot of hope and experience in other areas of the Red River.
The project was successful because it created a platform for many individuals and organizations to join hands, Binh stressed.
Dozens of Hanoi lovers have volunteered to clean up trash and plant trees; many businesses such as Ford Vietnam fund the road or Hoa Viet Environmental Engineering Joint Stock Company contributed recycled bricks from plastic waste to pave the way.
Moreover, the support of Hoan Kiem district and the city's Department of Natural Resources and Environment have helped to solve difficulties in site clearance as well as mobilize the participation of mass organizations.
"Really, this is a social ecosystem where each party contributes a part based on its role and capacity to expand more green space for Hanoi," Binh said.
Speaking at the inauguration ceremony, Nguyen Anh Quan, vice chairman of Hoan Kiem district's People's Committee, said it was a very meaningful thing for Hoan Kiem District, and the project was also in line with the Vietnam Law on Environmental Protection.
The District People's Committee was glad to receive and hand over this project to the People's Committee of Chuong Duong ward to manage and put the project into effective use.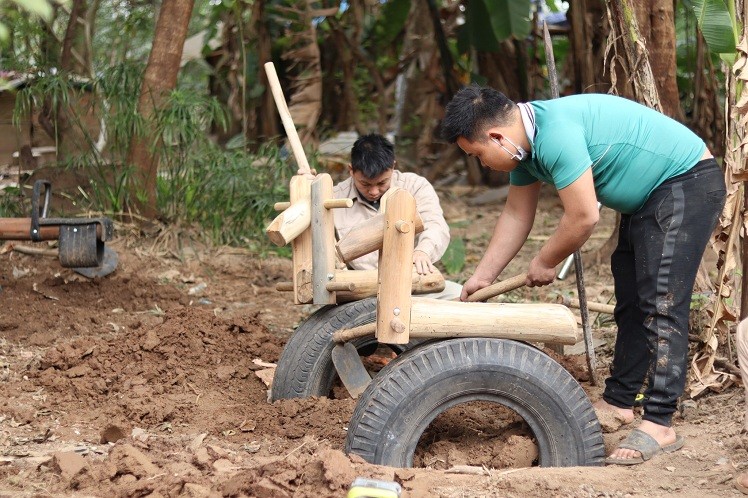 Raising public awareness of public areas and the importance of using recycled materials to contribute to reducing urban waste. Source: UN-Habitat Vietnam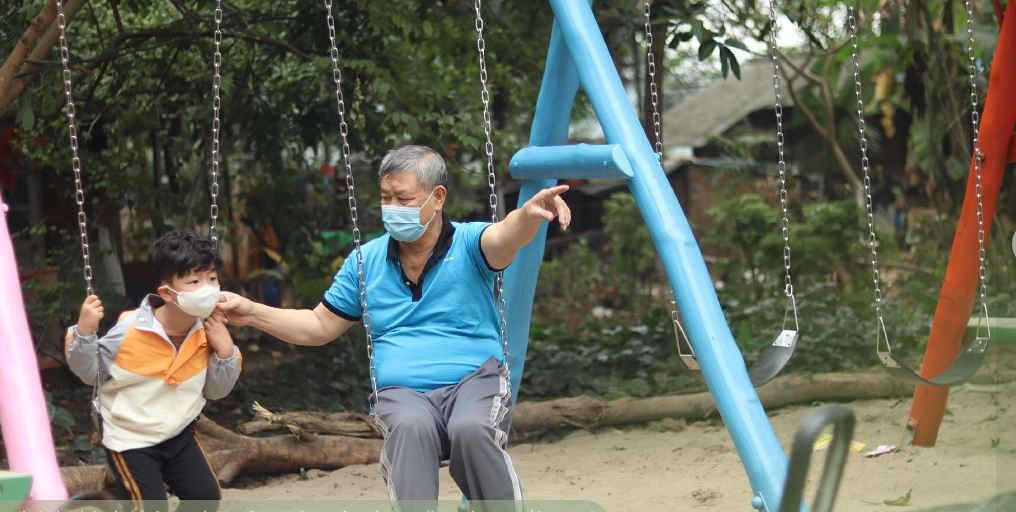 Such multi-functional public spaces play a role in offering interesting places for children and even adults to have fun. Source: Livable Hanoi network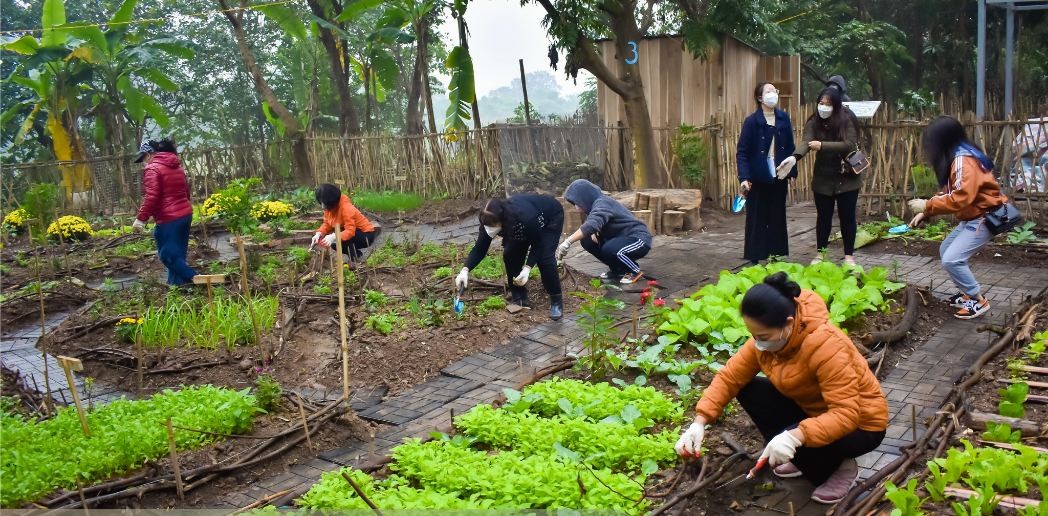 A vgetable garden for the locals. Source: Livable Hanoi network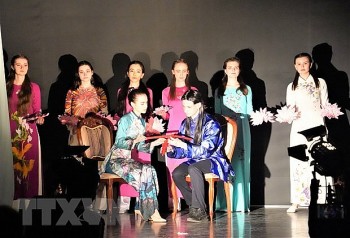 Overseas Vietnamese
Two exchange programmes were held in Russia, attracting manyemany and students of Vietnamese studies from leading universities in Russia.