Must-visit cafe for an old Saigon vibe in HCMC
Using over 5,000 decorative items to create an old Saigon vibe, the coffee house in Phu Nhuan district has made its name as the cafe with the largest number of exhibits on display.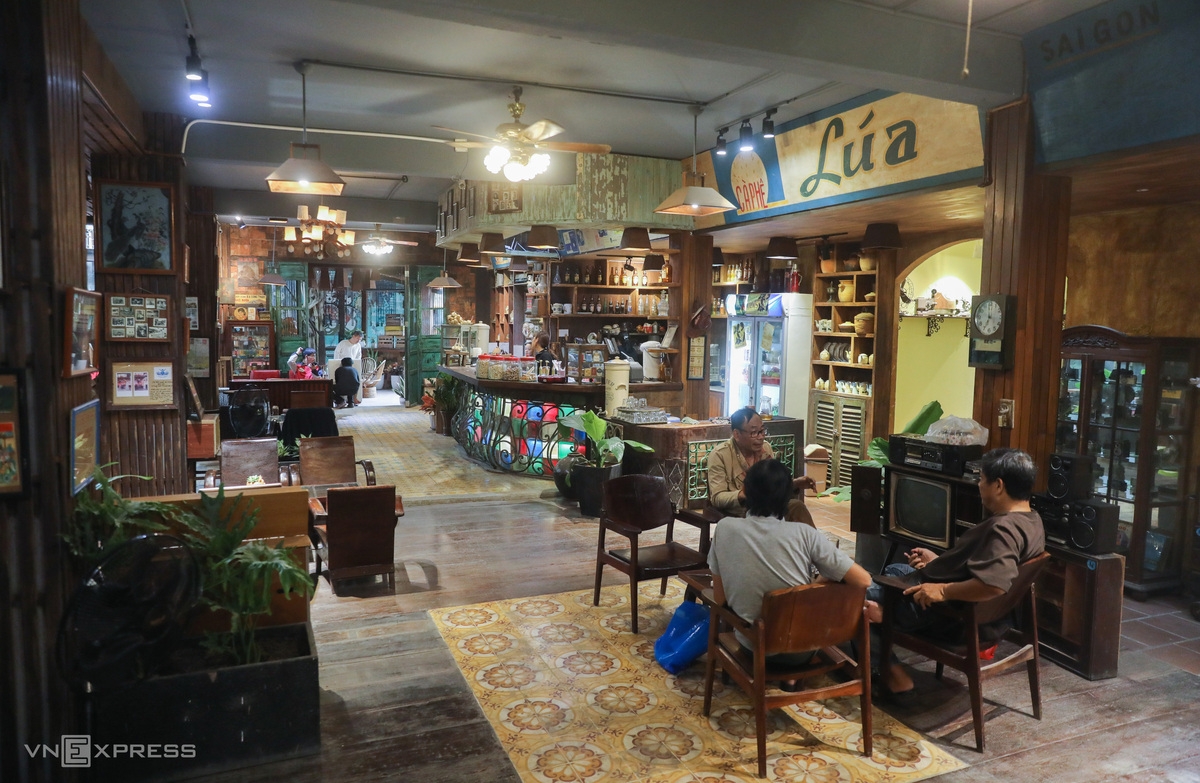 (Photo: VNE)
The old Saigon-styled cafe belongs to Mr. Huynh Minh Hiep and has been opening for over 3 years. It spans over 1,000 meters square, down the lane of Nguyen Van Troi street, Phu Nhuan district. Its space is tinged with nostalgic colors thanks to the collection of decorative items dating back decades ago. They are the wooden furniture, flowery tile floors, home appliances, pictures, etc.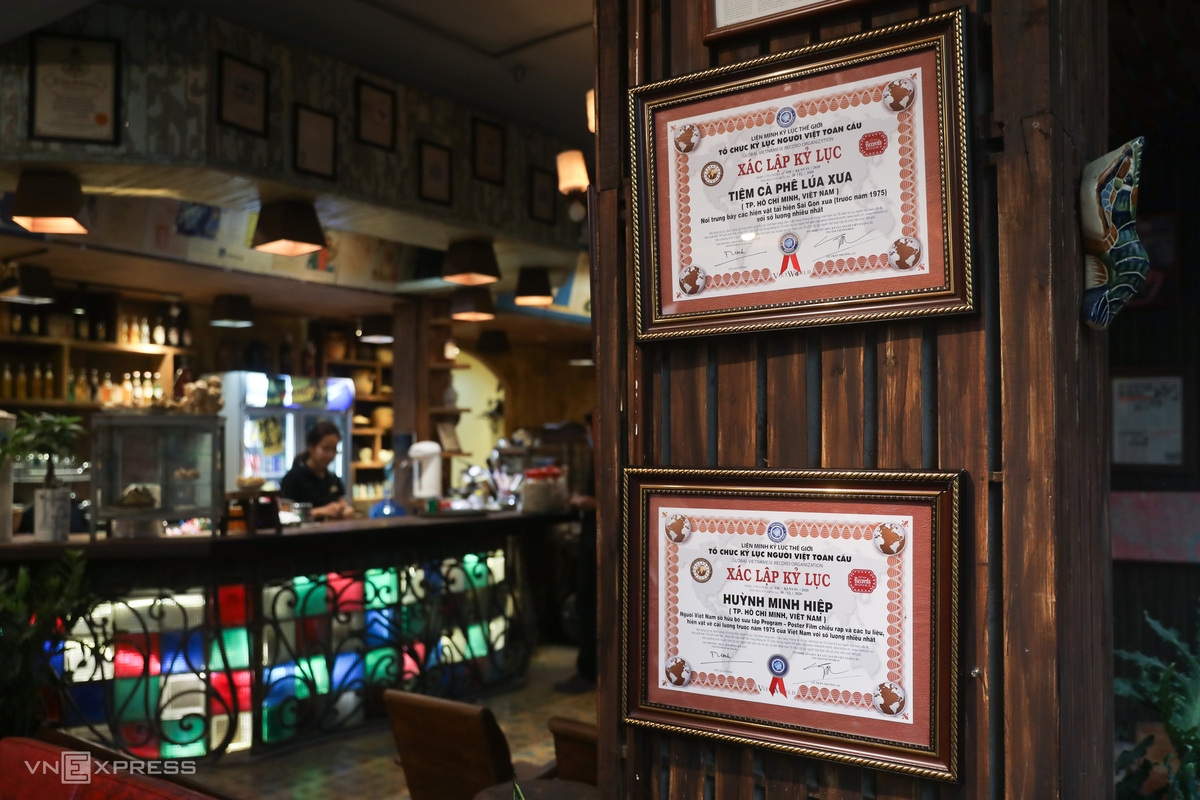 (Photo: VNE)
In 2020, the place was awarded the title "The place with the largest number of exhibits of Saigon prior to 1975" by the VietWorld's Vietnam Record Organization.
(Photo: VNE)
The majority of the old items at the cafe date back to the early years of the 20th century, most are the essentials in Saigon people's daily life. From the old wooden table and chairs, windows, to the wooden shelves, all are over half a century old.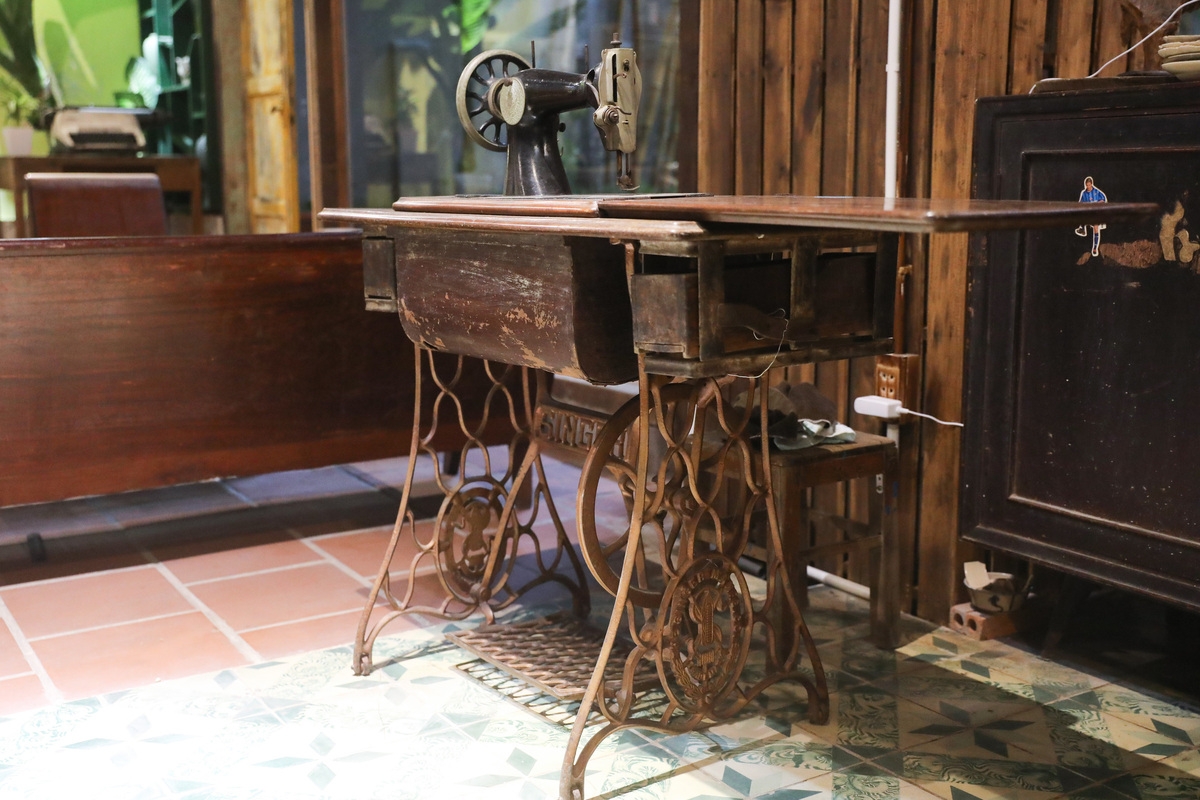 (Photo: VNE)
The highlight of the place is the 1920's sewing machine which still works well.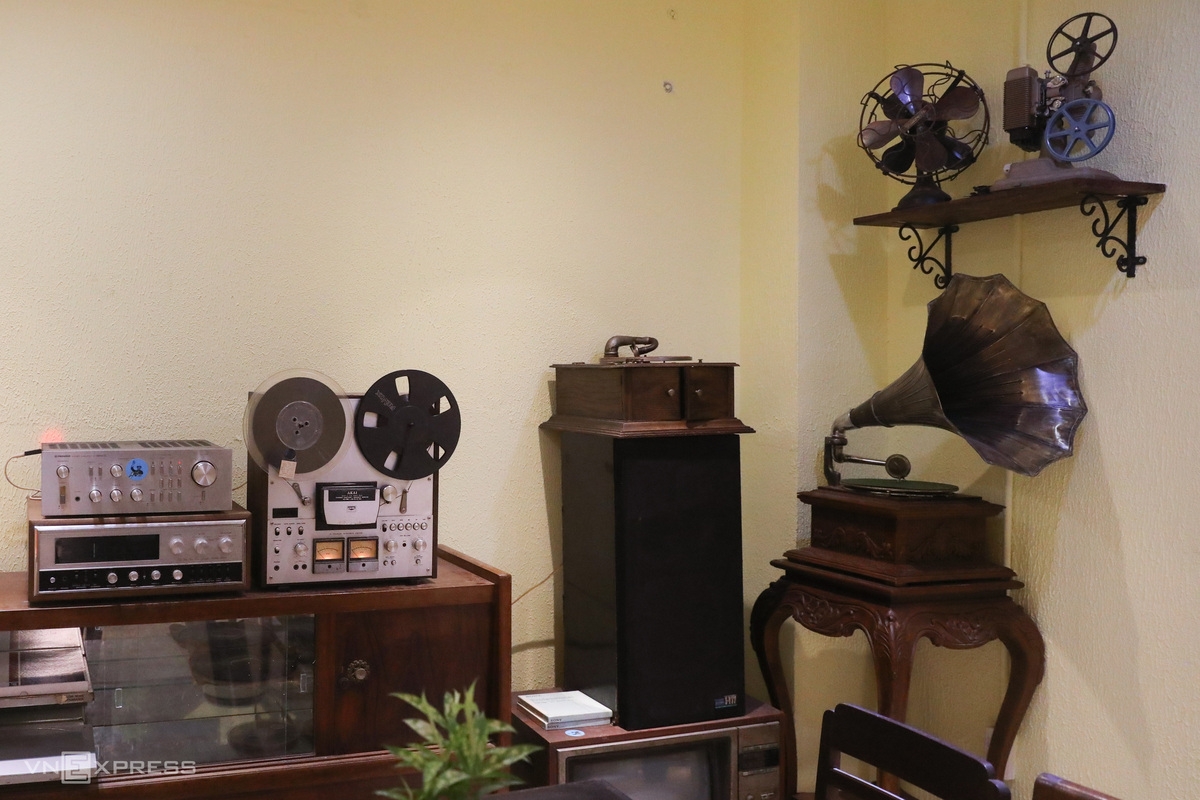 (Photo: VNE)
The old-styled fan, the Akai phonograph which was very popular in the 1960s displayed at the cafe are still in use today. Other items such as television, cassette, desk phone, antique camera ... of many brands are also showcased in the shop.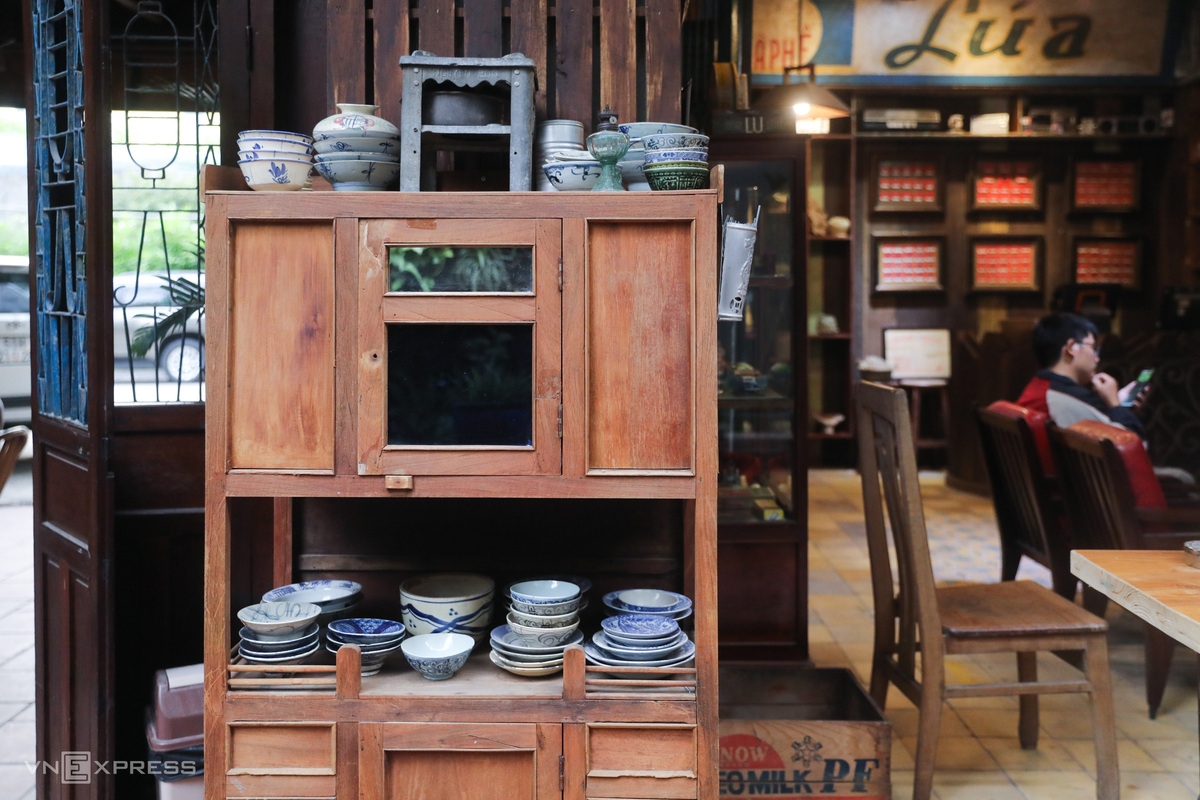 (Photo: VNE)
The wooden cupboard containing utensils - a familiar sight in the kitchen corner of countless households in Saigon decades ago are placed right at the entrance of the cafe. Plates and bowls inside the cupboard are made of Lai Thieu and Bien Hoa ceramic from the 1960s.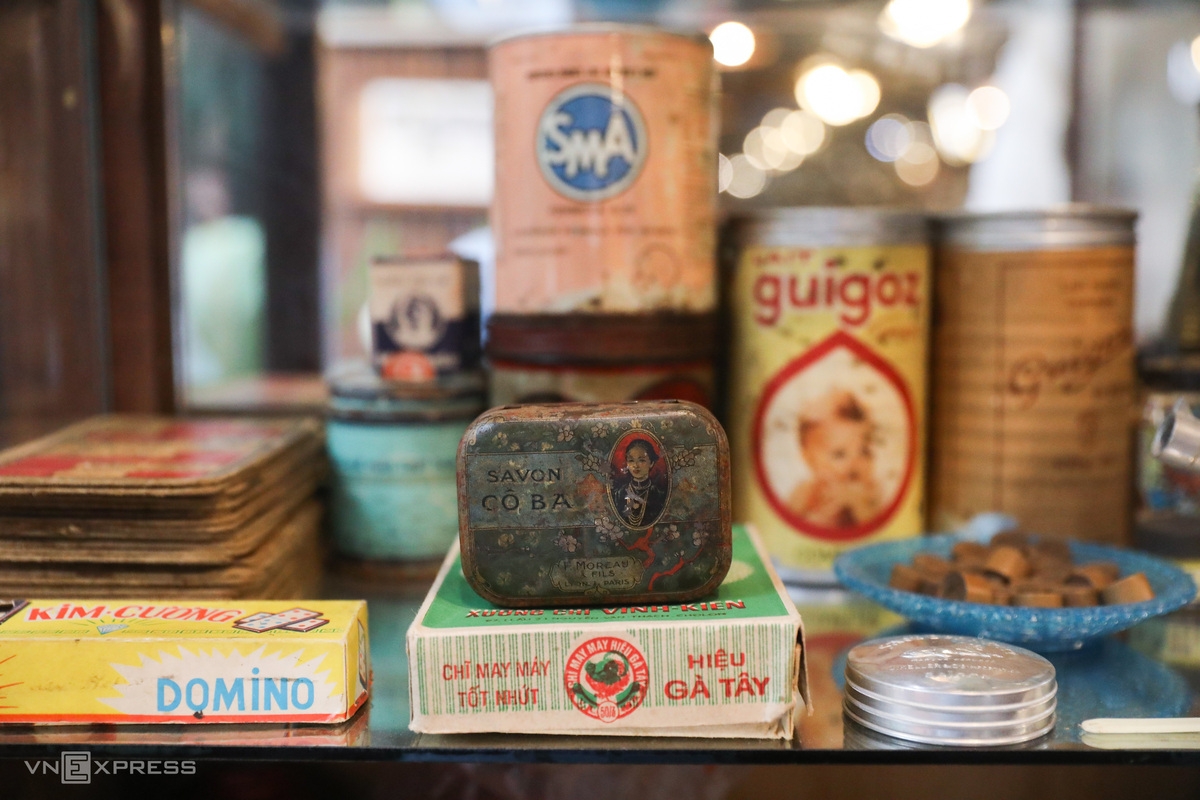 (Photo: VNE)
The shop owner dedicates one corner to display the daily necessities every Saigonese needed, including balm oil, soap, sewing thread, dominoes, Guigoz milk cans.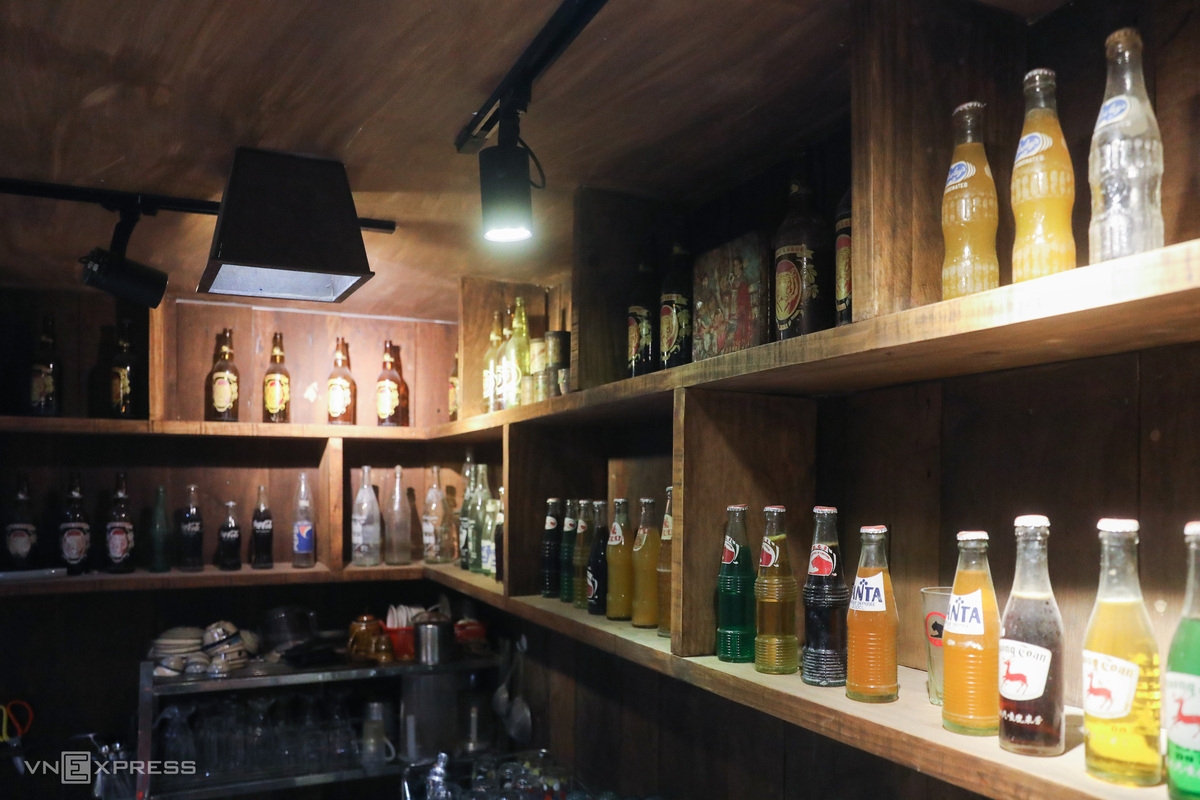 (Photo: VNE)
The bar counter is decorated with a collection of soft drinks, beer bottles which were popular before 1975. Many bottles are still kept intact nowadays. The cafe owner told VNE that it took him a lot of time and effort to collect these drinks.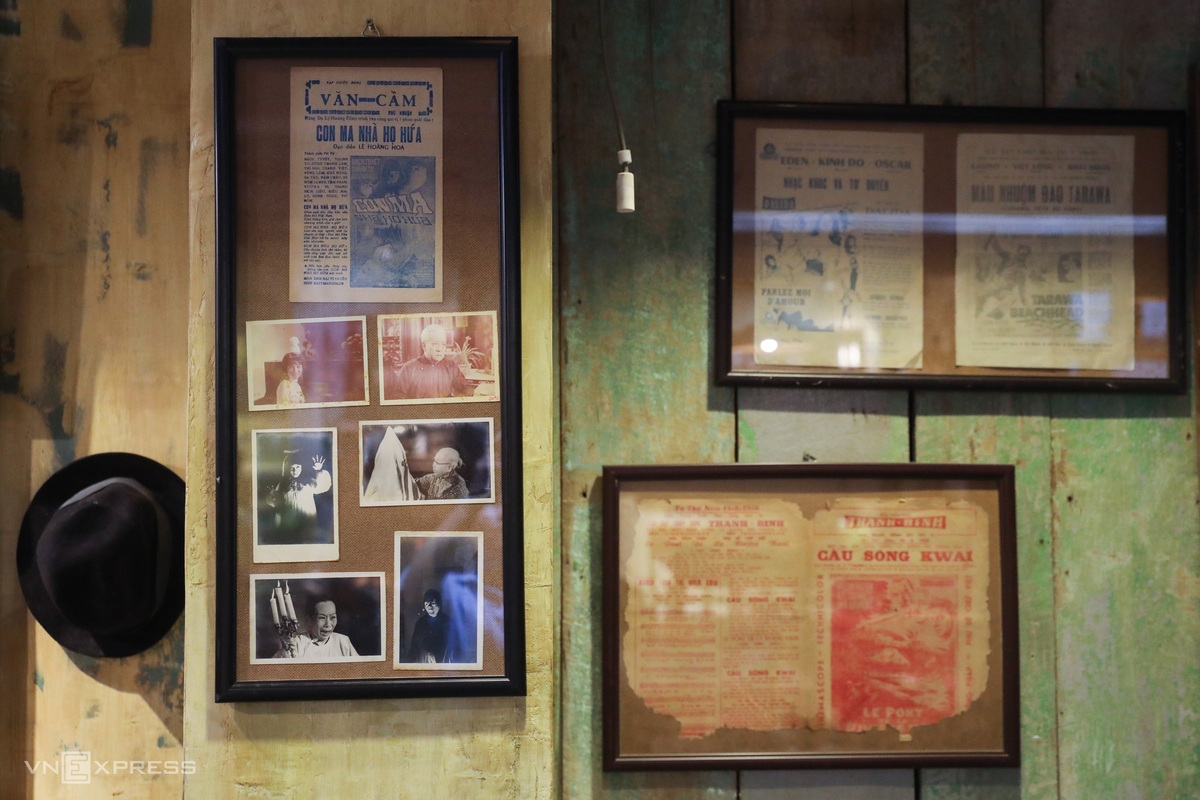 (Photo: VNE)
There are many pictures, movie posters, music posters, calendars, etc., from the beginning of the 20the century, which recreates a rich spiritual life of the old Saigonese in the bygone era.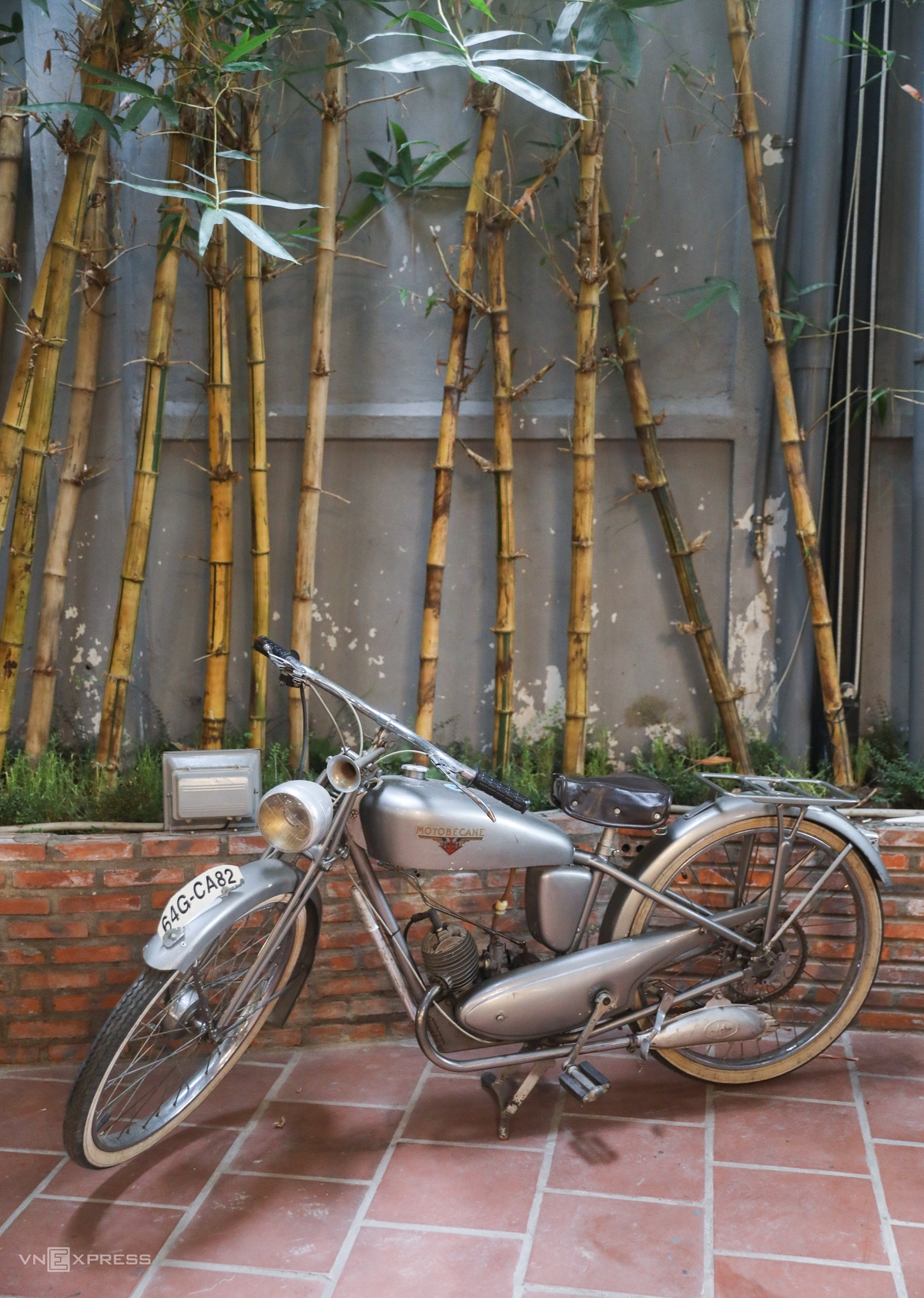 (Photo: VNE)
Motorcycles are scattered around the cafe. These vehicles were once very fashionable in Saigon streets haft a century ago.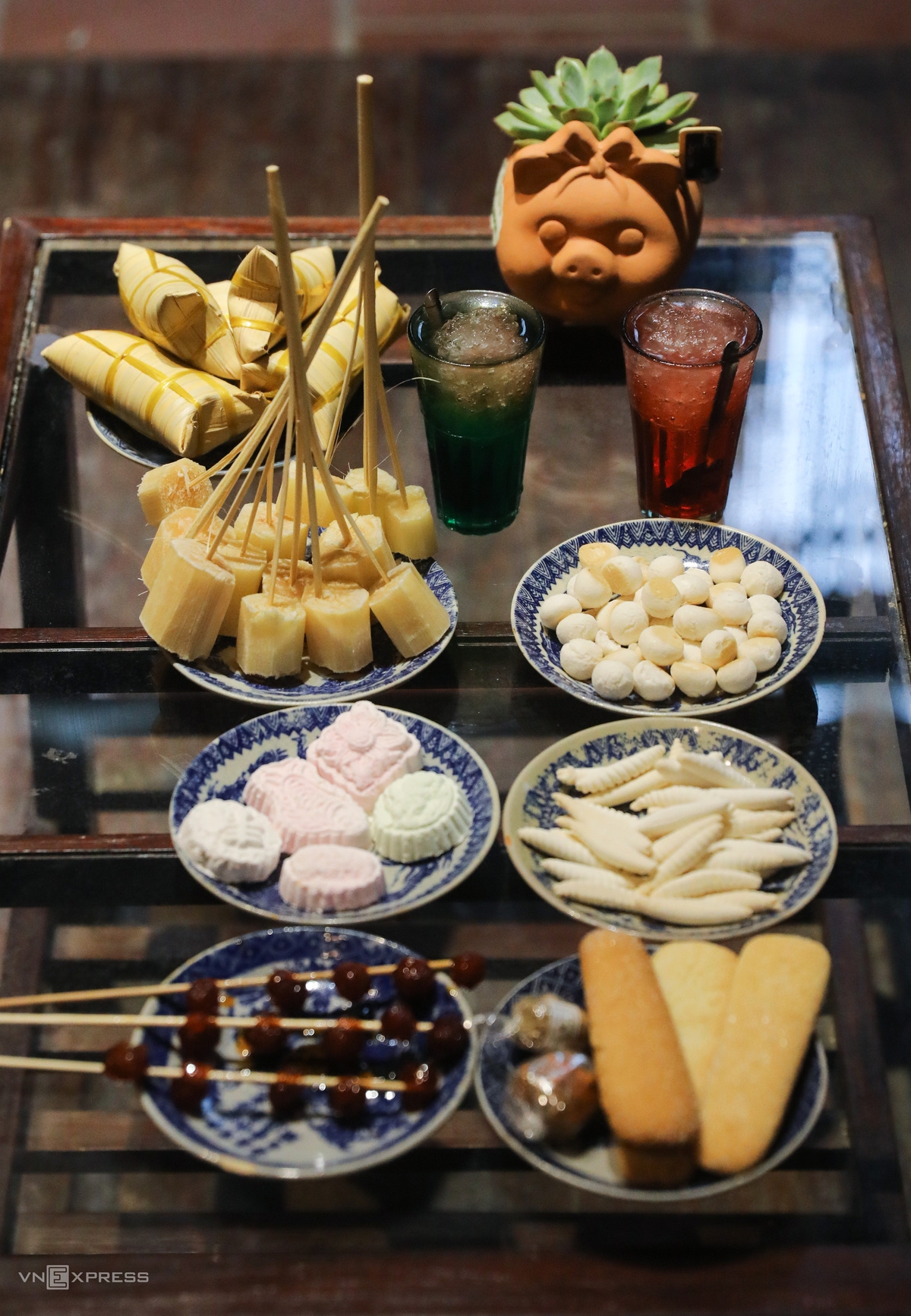 (Photo: VNE)
Along with drinks, favorite foods of Saigonese some 50 years ago are also served for coffee goers.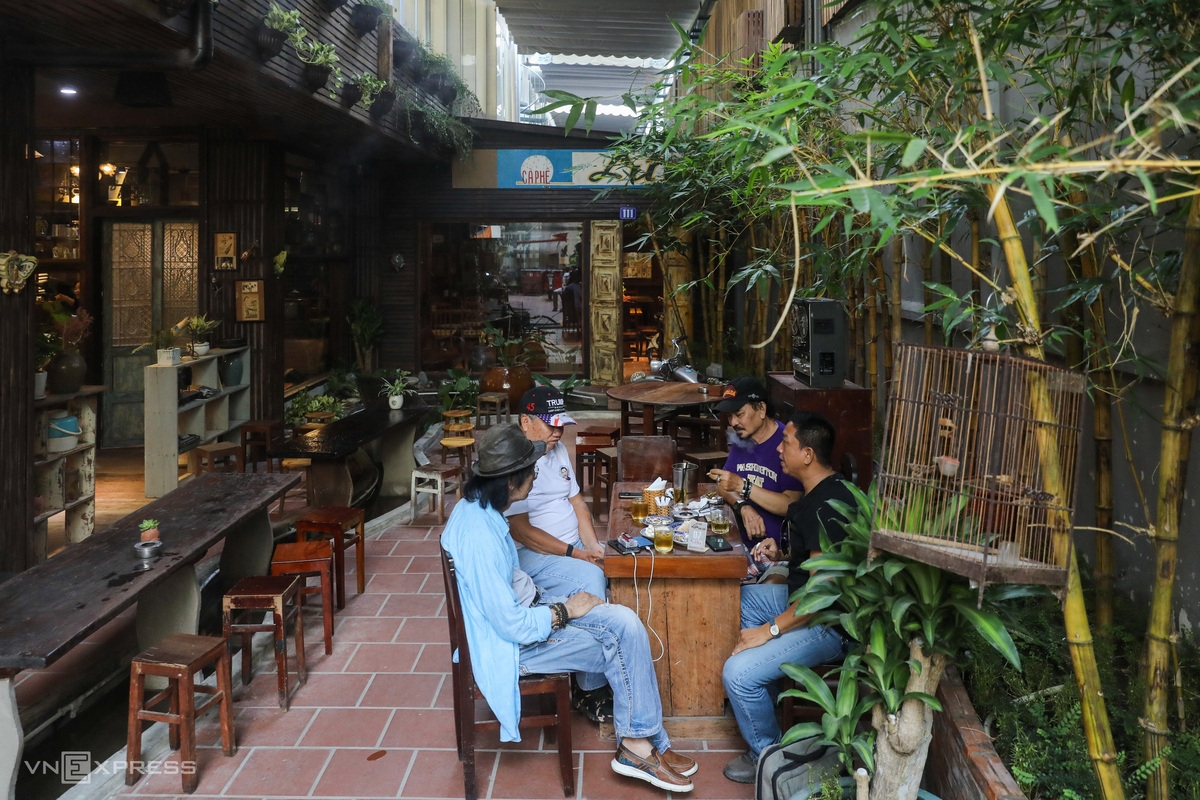 (Photo: VNE)
The outer space is airy and nostalgic. The cafe opens from 7 am to 22 am every day, offering a spacious parking lot. It is patronized by around 200 guests every day.