"My Muse is a Vampire" : Vietnamese-Australian Artist Minhy's Ode to Nighttime Creativity
Working long hours into the night, the Melbourne-based artist is determined to make an impact on the Australian music scene.
Minhy is a young talent with much acclaim. She netted a hat-trick at the beginning of 2022, winning Best Music Video at 3 different famous international awards: Los Angeles Film Awards, the Top Shorts Film Festival and New York Film Awards. The award-wining music video "Dead of the Night" is also her debut release which showcased Minhy's unique colors of an independent artist with an industrial design background.
The song is a celebration to the deep passions felt by artists, who sacrifices a good night's sleep for their beloved craft. Minhy is no stranger to this creative ritual.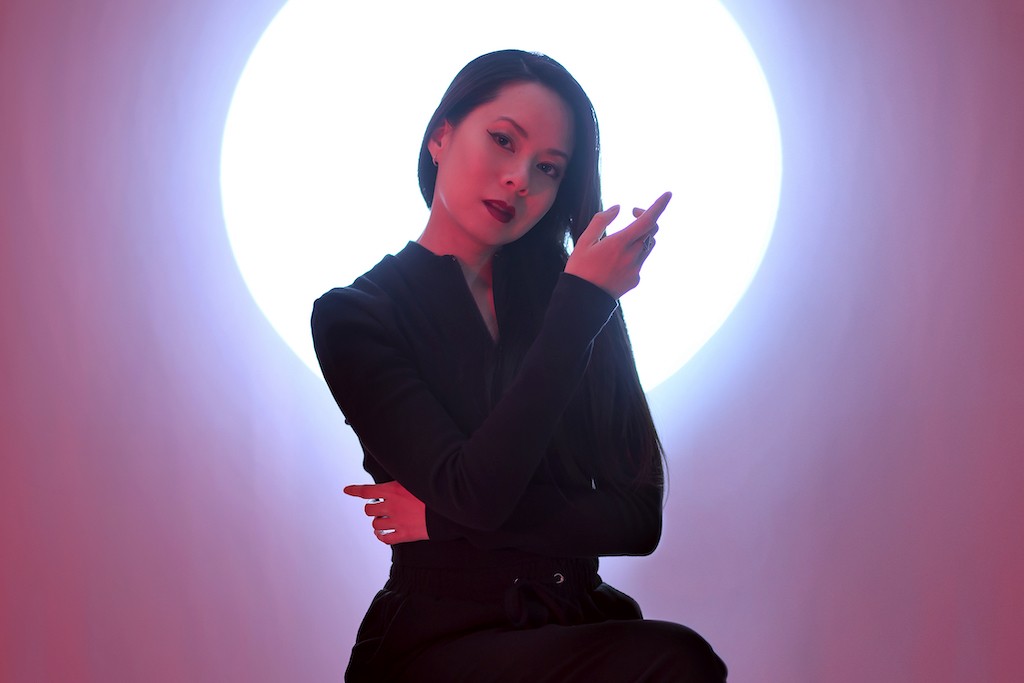 Photo: Bryan Lee
Artist name: Minhy [Mini]
Real name: Minh Huynh
Winner of Best Music Video Award at Los Angeles Film Awards 2022 (January), the Top Shorts Film Festival 2022 (February) and New York Film Awards 2022 (February).
Minhy [Mini] is a visual and melodic storyteller, unraveling the intricate chapters of her own story through designs, songs and production.
Born and raised in Melbourne, Minhy is driven by her family's refugee journey after the Vietnam War. Their sacrifice and hard work to build a better future has inspired Minhy to make the most of the blessings she has been given.
Minhy's debut single "Dead Of The Night" and self directed music video won best music video at the LA Film Awards, as well as enthusiastic radio play from RRR, Syn FM and Inner FM.
A musical child of hard-working immigrants
Minhy 's passion for music started at a very young age. The pop songs of her youth gave her the confidence needed to pursue a career in the music industry.
"I had an interest in being creative since I was a child. Listening to a lot of Spice Girls, Janet Jackson and TLC made me really embrace the girl power movement in the 90s."
The young singer honors her favorite artist with her Youtube channel, full with singing covers of their songs. The most recent is a cover of American superstar Alicia Key's Superwomen in honor of International Women's Day.
Gratified by the unconditional love by her immigrant parents, a big part of Minhy's music is her unspoken message to thank them for their sacrifice.
In her first single "I Know Now", she wrote: "Even though we wouldn't say things out loud; I didn't know it then; But I know now; All this time you were saying I love you; And I just want you to know that I love you too.." An obvious nod to her parents, the song is special retelling of life in an immigrant household.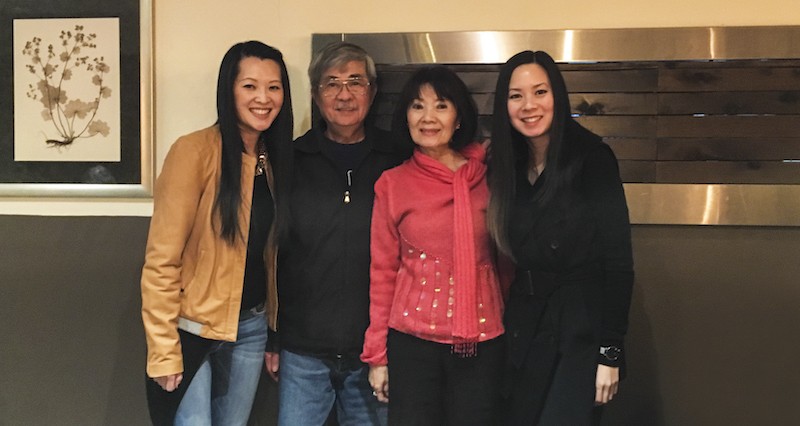 Minhy (right) and her family. Photo: Minhy
Entering the music industry
After deciding to quit her designer job at Ford Motor Company Australia to pursue music full-time, Minhy immediately faced pressures from society and her family. For immigrant parents, having their child enter the volatile music industry is very distressing.
Minhy decided that she would not limit her creativity to only Automotive Design so she went from automobile designer.....Photo: Minhy with her vehicle project at Ferox Azaris by Ferox Corporation,
"As any Asian parents, mine were worried when I left my stable job to follow my passion," admits Minhy. "But they gradually came to understanding that making my music is my dream, they supported me."
With her parent's blessing, the musician set out to find her own voice.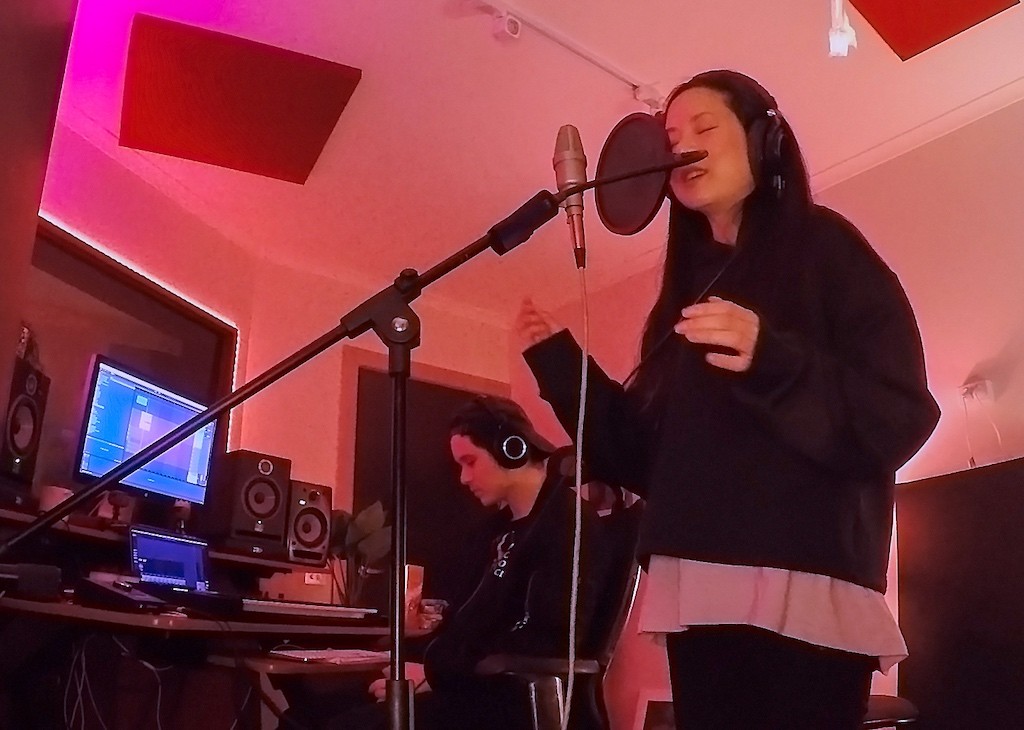 ....to music creator. Photo: Minhy
She began to explore different asking of music, like producing, directing, song-writing, etc. Her background in design and multicultural environment in her city cultivated ethereal textures, pairing well with enchanting RnB elements in her music.
Minhy also searched for support from an online-based program called "I Heart Songwriting Club".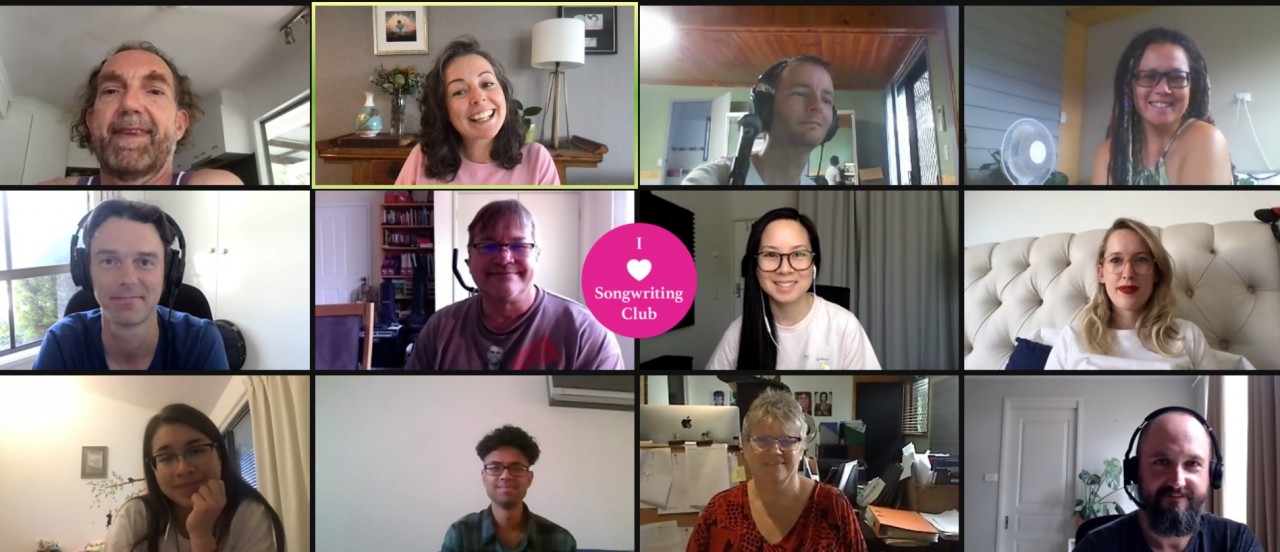 Thanks to the club, for the first year of joining, the artist wrote an impressive number of around 40 songs. Photo: Minhy
"Whilst honing my songwriting skills I found I Heart Songwriting Club, a club that encouraged us to write 1 song per week. I joined in April 2020. In January 2021, I joined their mentoring program to take my music career to the next level. So far I have written 75 songs with the club. The mentorship program is run online and we meet around once per week for workshops, group mentor sessions and 1-1 calls. This inclusive program is guiding me through music business and how to pave my own path as a music artist.
"Not many people fully believed in my dream....but my message for dreamers is that it is never too late and we are allowed to change directions, try new things and explore life. There's no one right way to live life, except your own way, whatever that may be!," said Minhy when sharing the harsh truth of being Asian female artist in her 30s .
She believed It take a lot of courage to follow what your heart desires, so it is important to know that there are supportive people around us helps us to keep going. The musician wants to continue inspire others and let her voice be heard.
Searching for creativity in the 'Dead of Night'
Breaking through in the music scene with her 'Dead Of The Night' music video, Minhy channels the joys and anxieties of working on creative endeavors well into the night.
"I wanted to provide a glimpse into what it feels like to be a creative night owl. During my days in university, I often stay up all night completing design assignments. I would completely lose track of time, so when the birds started chirping at dawn that would be my cue to crawl into bed, feeling drained yet gratified. I realized that my muse is a vampire!," said the musician.
Director and producer Minhy's film is crafted with intimate details. A chorus of marble sculptures, each representing a different art form, are illuminated by an awe-inspiring moon. Although working on different projects, they move to the same smooth beat of Minhy's haunting lyrics; "Early birds may get the worm / But it's blood sweat and tears that quench the thirst / Am I blessed or am I cursed?"
Most creatives are familiar with pulling all-nighters, making the multi-cultured artist's song quite universal.
"The centerpiece of the music video is a zoetrope," said Minhy, elaborating on her video, "A pre-film animation device that illustrates the illusion of motion. It features various creatives including music producer, singer, writer, digital artist, dancer, actor and painter."
"My aim was to create a feeling of solitude and anticipation, that slight fear of the blank page, building up until a moment of complete surrender, before the satisfying drop - when the muse strikes and sends you into a flow state. The centerpiece of the music video is a zoetrope: A pre-film animation device that illustrates the illusion of motion. It features various creatives including music producer, singer, writer, digital artist, dancer, actor and painter."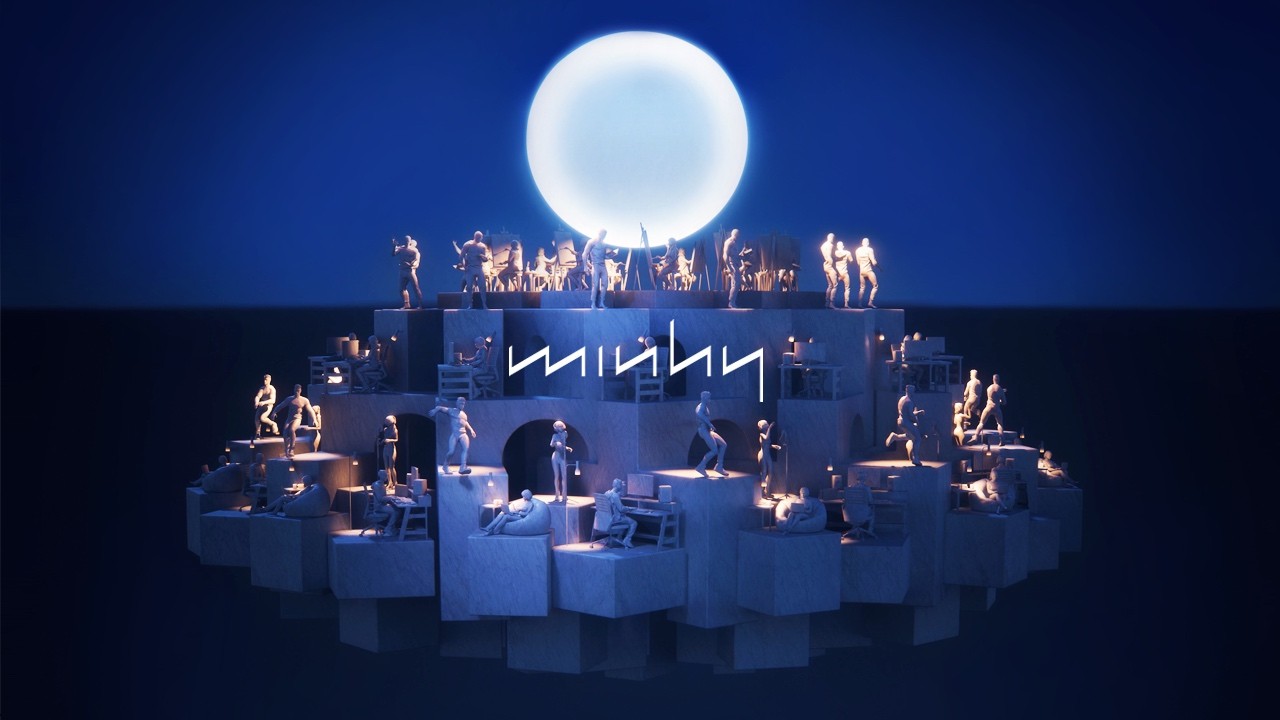 Photo: Minhy
Working on "Dead of the Night" with her crew of animators, sculptors, designers, many of whom are Vietnamese descent, Minhy provided a brilliant example of the growing community of Vietnamese-born artists.
"I worked with a music producer called SB90 (Stuart Le Brander), who is actually half Vietnamese. We worked together in his studio and he added the instruments and took the song to release quality."
For now, the next challenge for Minhy is making another single. As to be expected, the artist plans to spend many late nights in the recording studio and over a laptop, hoping to capture some midnight inspiration.
Currently, you can watch "Dead of the Night" on Youtube and listen to the song on streaming platforms like Spotify and Apple Music.