Vietnamese Expats Receive Praise at Los Angeles Film Awards
Great achievement from France-based and Australia-based artists honored at the Los Angeles Film Awards 2022.
The Los Angeles Film Awards (LAFA) have just announced the list of January 2022 winners. This brought great news for fellow lovers of Vietnamese culture because there are two winners who are Vietnamese expats.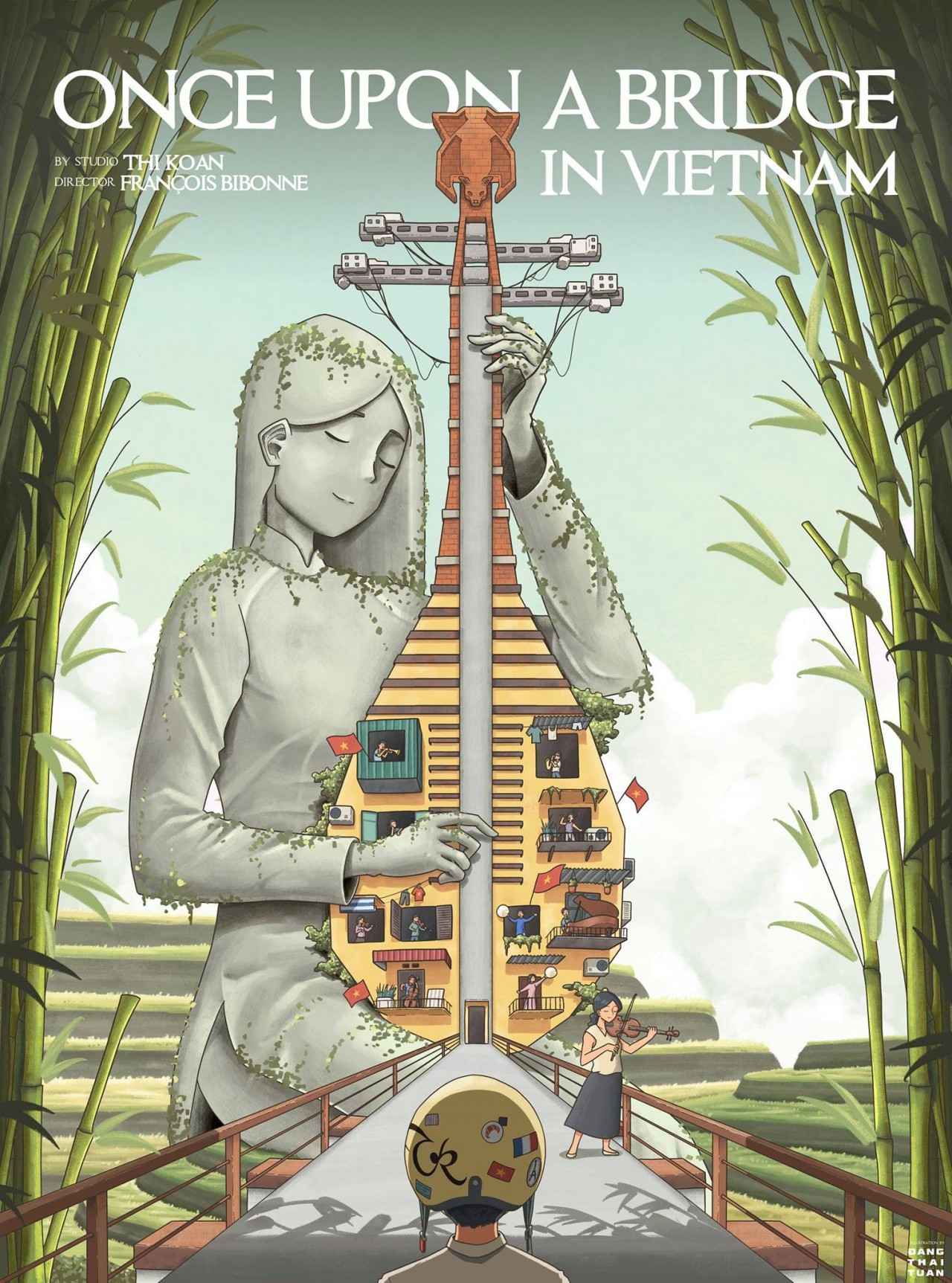 Photo: Studio Thi Koan
"Once upon a bridge in Vietnam" - a documentary film about Vietnam through classical music by young French- Vietnamese director - François Bibonne - has just won the award for Best Short Documentary Film of Los Angeles Film Awards.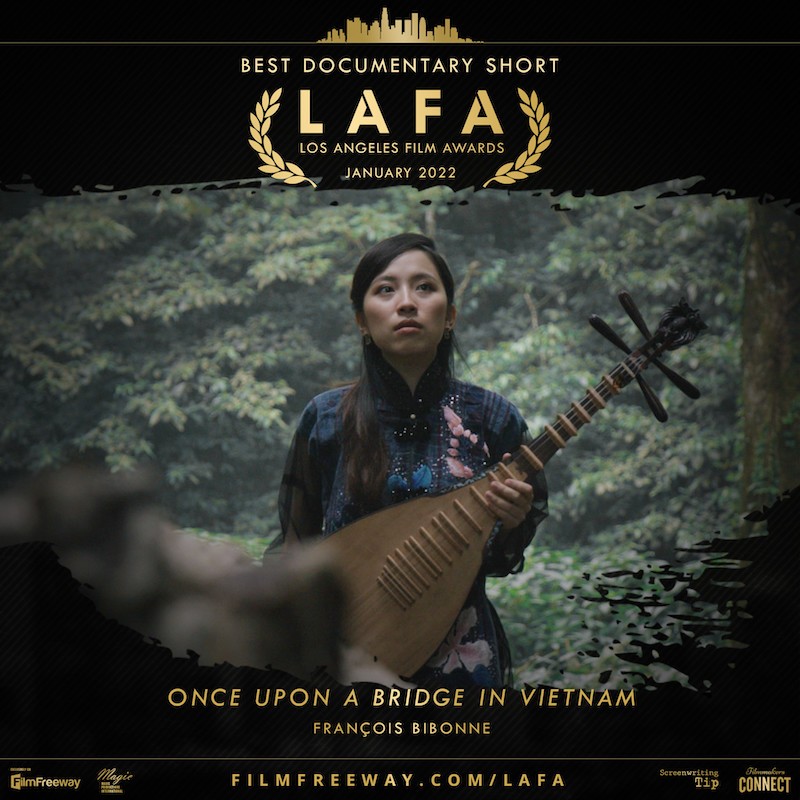 Photo: LAFA 2022
This is François Bibonne's debut film as a gift, a salute to his country of origin, just completed post-production from the financial contribution of the community.
With a classical music and literature background, François Bibonne has been traveling back and forth to Vietnam since December of 2018. His grandmother is Vietnamese, so aside from tracing his family roots, music has been another motivation for him to return. Vietnam is also a place for Francois has find his new passion as a filmmaker.
This has inspired French artists from squads to be born to create a personal project that promotes the classical music scene here in Vietnam, even more, special as he is 1/4 Vietnamese.
Photo: François Bibonne
Through filmmaking, the young talent wants people to be more interested in classical music. For him, classical music is a cross road between cultures, no matter if it is from Europe, Asia or America.
Listening and learning about Vietnamese traditional music genres was an eye-opening experience for François, which he referred as a very good window to understand the country's classical music.
In addition, these cultural roots and the past is not just keep a memory about the music history but also brings new identity to the music, and for François, it is the future.
François Bibonne says the new film is the start of a longer project of his: making documentaries about Vietnamese classical music across the country.
The next film is expected to be made in 2022, with musical discoveries in Con Dao, Central Highlands, Hue, Ho Chi Minh City and other Vietnamese locations.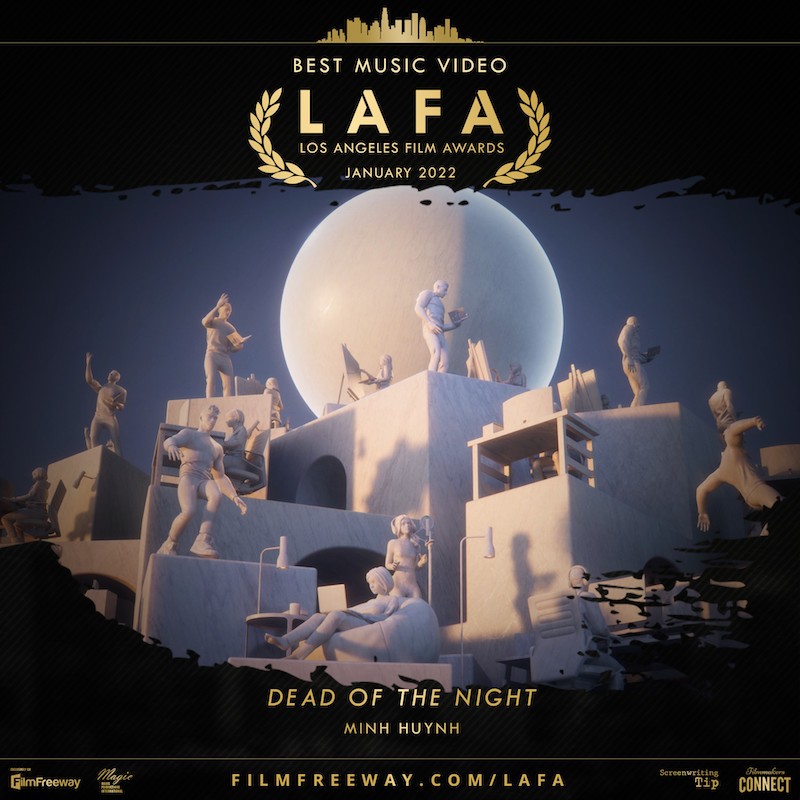 Photo: LAFA 2022
Directed by Minhy (real name Minh Huynh, Australia), 'Dead Of The Night' is a haunting electro-pop ode to creative night owls. Written from her personal metaphor "My muse is a vampire", the song and music video shines a spotlight on the creator's journey and the lengths they go to bring their ideas to life.
The music video for Dead of the night that won the Best Music Video award.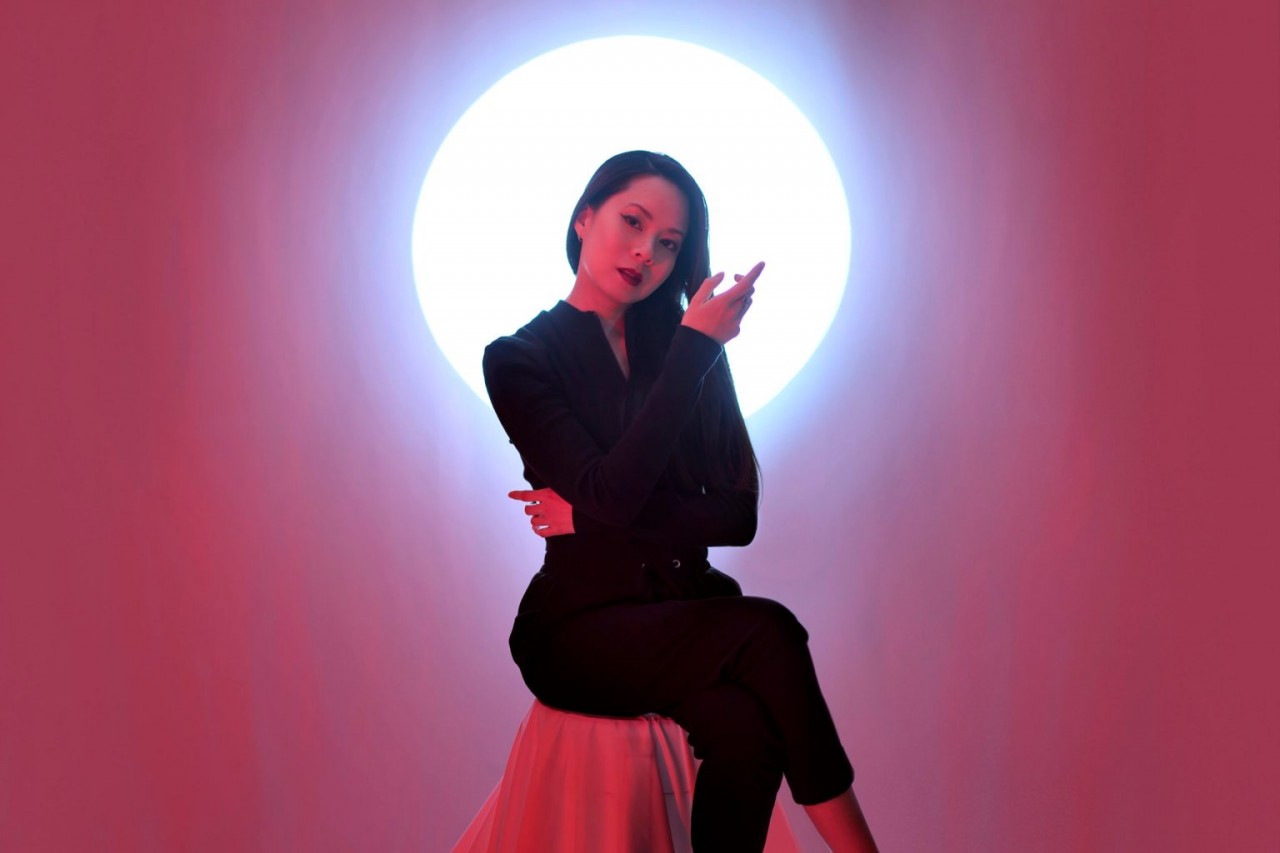 Melbourne born and raised, designer/songwriter, Minhy (pronounced Min-ee) uses visual and audio creative design to craft her story into a unique artistic masterpiece. Photo: Couch Mag
LAFA is a monthly competition for filmmakers and screenwriters from around the world. Information from this awards website states that this is the first of more than 8,000 film festivals to receive more than 400 5-star reviews on FilmFreeway. Such great new of not one but two Vietnamese winners at the LAFA 2022 opened the new year with great opportunities.
Vietnamese artists around the world are getting more and more recognition. By celebrating Vietnam's rich and vibrant heritage, Vietnam also become a promising land for creatives, who are enjoying its renaissance of visual art, music, film and more.
With more international awards increasingly shifting their attentions to art creators with Asian descents, especially from developing countries like Vietnam over the past few years, local artists are finding it better than ever to establish themselves to world fame.
Vietnamese expats, on the other hand, are inspired by the host country's cultural influences: the lifestyle and traditions of migrants from all corners of Vietnam.
This year, creative talents at home and abroad will have more chance to resume collaborating locally and internationally. as Vietnam art scene have also recently evolved to giving more creative freedom and welcome returnees with open arms.