Nearly 100 cluster munitions found in Thua Thien Hue
Norwegian People's Aid (NPA)'s team recently safely destroyed nearly 100 cluster munitions found by local farmer in A Luoi district, Thua Thien Hue province.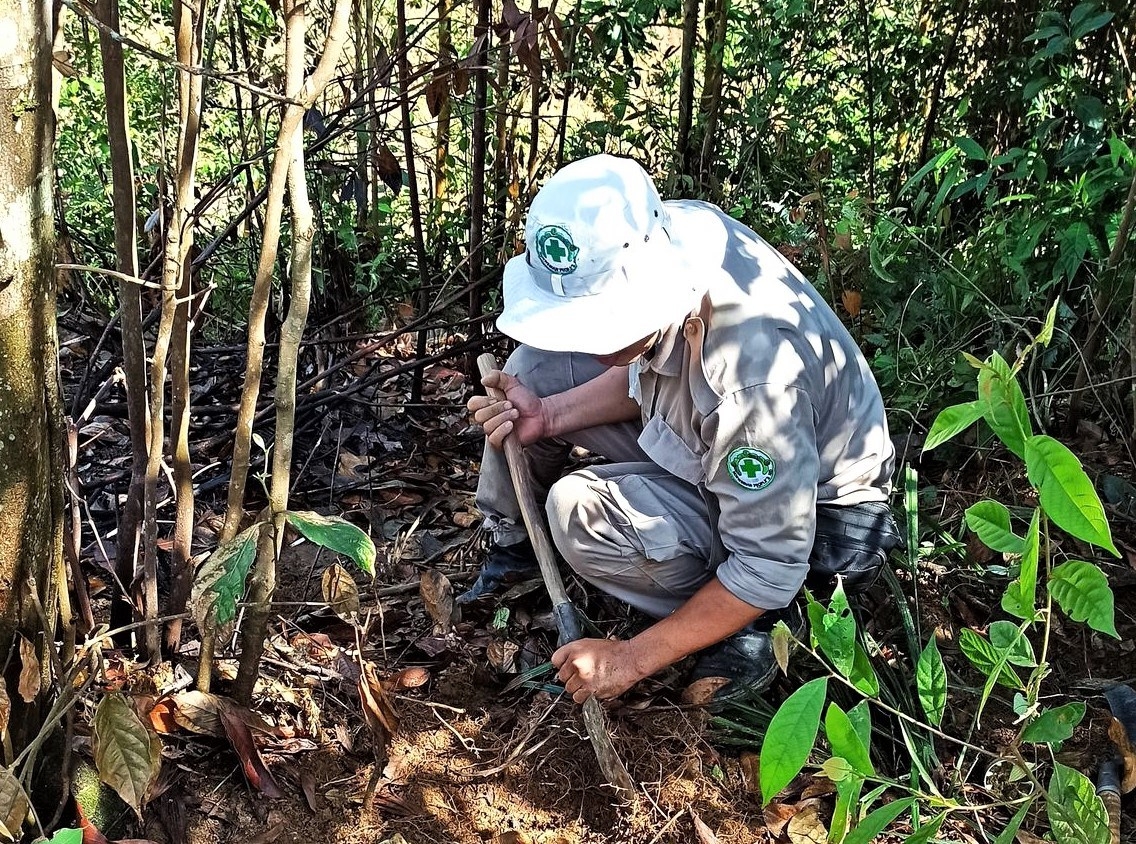 The Explosive Ordnance Disposal (EOD) No. 2 of Norwegian People's Aid (NPA) arrive after the emergency call. Source: NPA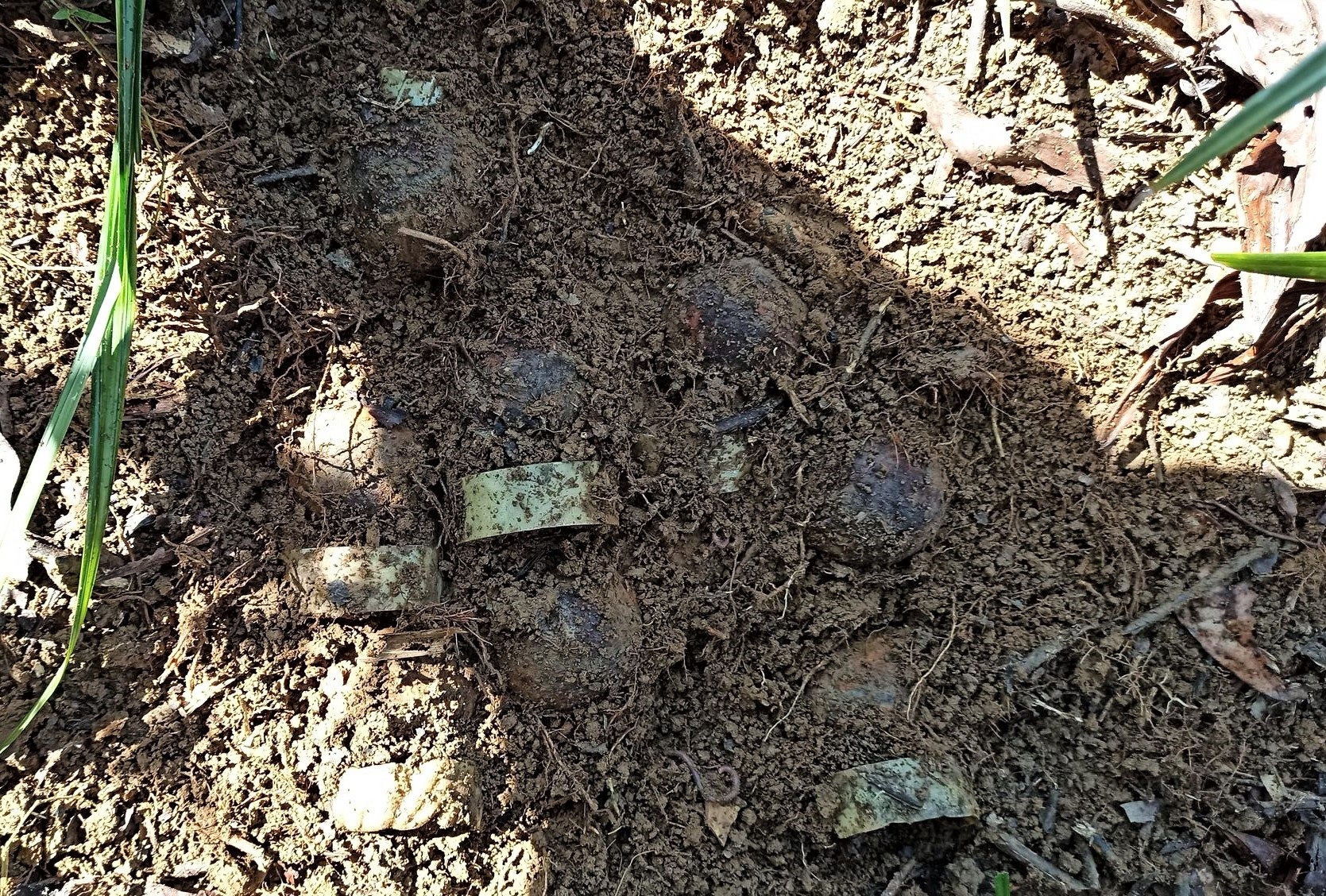 93 cluster munitions were found on an acacia plantation. Source: NPA
In response to the emergency call from a Ta Oi ethnic minority farmer in Dong Son Commune, A Luoi District, Thua Thien Hue Province, the Explosive Ordnance Disposal (EOD) No. 2 of Norwegian People's Aid (NPA) on September 10, safely destroyed in place 93 items of cluster munitions on his acacia plantation.
Two days earlier, a 47-year-old farmer of Ta Vai Village suddenly encountered some wartime ordnance while he was visiting his plantation to prepare for a new crop. Too panic to continue, the father of three reported his shocking finding to NPA's EOD team operating in A Luoi District. He said that torrential rain over the past few days might have exposed those bombs.
Upon further checking the scene and its vicinity, the NPA's EOD team found a total of 93 cluster munitions, identified as BLU-24 known by the locals as "orange bombs" because of its shape and bright color. Because of their instability and danger, Team Leader Tran Van Quoc determined that his team had to destroy all of these bombs in place.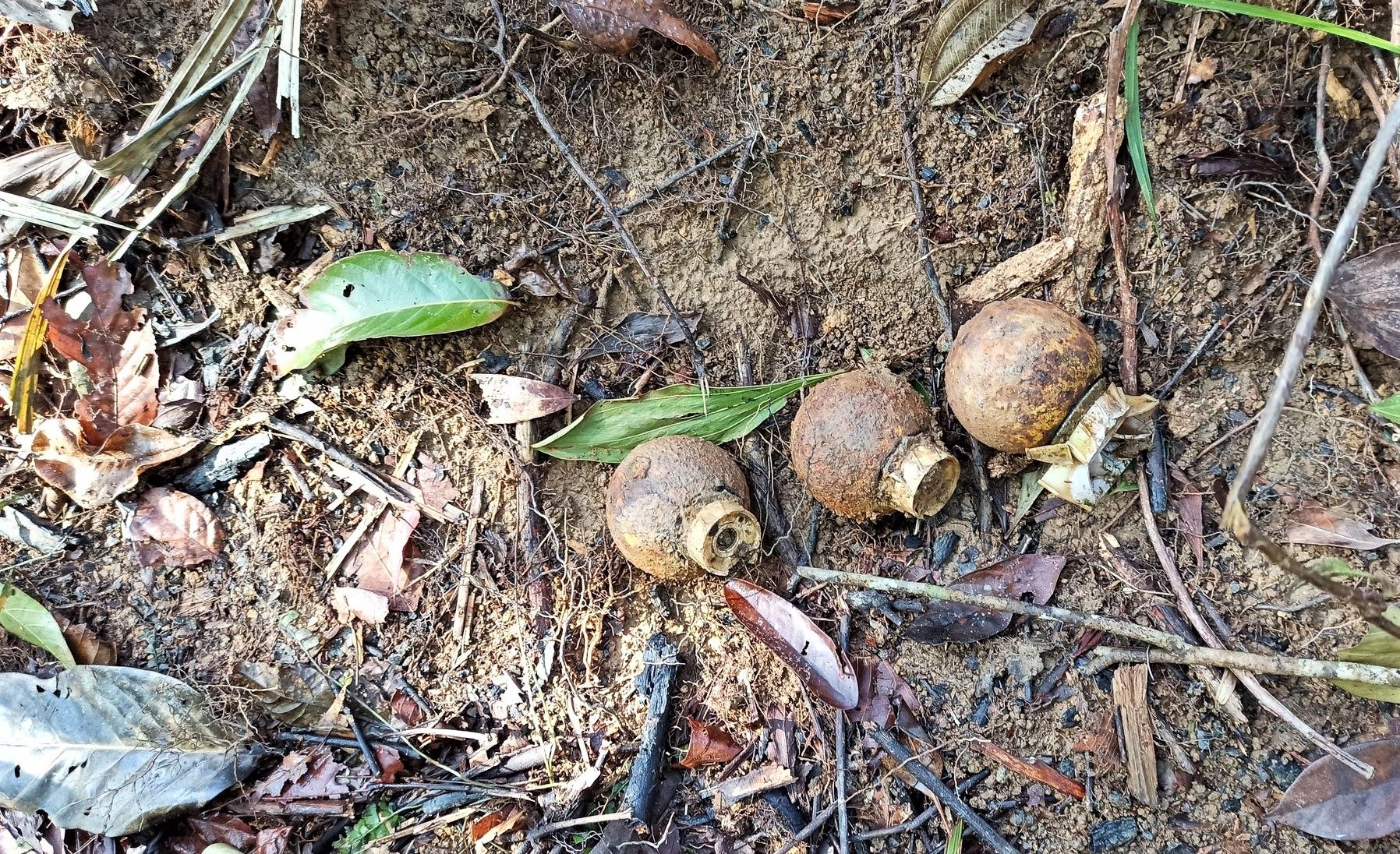 BLU-24 bomblets are small, cast iron submunitions about the size of a baseball. Source: NPA
The team decided to have it destroyed in place. Source: NPA
The wars in Vietnam have ended for a long time, but the amount of post-war unexploded ordnance (UXO) has been extremely large, contaminating about 6.13 million hectares of land, accounting for 18.71% national land area, posing a threat to the people's life, and directly impacting on social security and the country's development.
Between 1945 and 1975, the volume of bombs, mines, and ordnance used by foreign countries in the wars in Vietnam was 15 million tons, 4 times as many as in the World War II.
Since the end of the war (April 1975), the post-war bombs and mines killed over 40,000 people and injured 60,000 people mainly in the central provinces. Most of victims of post-war bombs and mines were breadwinners, and many of them are still alive but unable to work, consequently becoming a burden to their family and the society.
Thua Thien - Hue is one of the provinces with highest level of landmines contamination in the country, with more than 170,400ha (accounting for 35% of the province's total area).
About 70km to the west of Hue city, A Luoi mountainous district is located on the Ho Chi Minh trail which served as an important artery for the Northern Vietnamese Army to transport weapons and personnel during the war. As a result, A Luoi was heavily bombed and shelled. Over 45 years after the war ended, explosive ordnance has caused 699 accidents in A Luoi District where 80% of the population is Pa Ko, Ta Oi, Ka Tu, and Pa Hy ethnic minorities.
The clean-up of wartime debris will likely continue for years. However, children and adults can be safe if they are educated about UXO risks and provided with guidance on what to do when they encounter explosive remnants of war around their homes and gardens, roadsides and school yards.
Norwegian People's Aid operations in Thua Thien Hue province are funded by the Norwegian Ministry of Foreign Affairs, the US Department of State, and the US Department of Defense (DoD). Their key partners include Thua Thien – Hue Union of Friendship Organizations (HueFO) and Vietnam National Mine Action Center (VNMAC)./.
.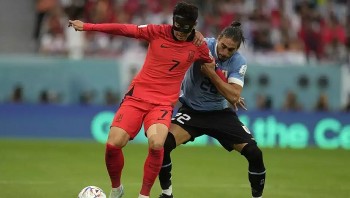 World
Both South Korea and Ghana are searching for their first wins at this year's World Cup. Ghana are facing the prospect of an early elimination from World Cup 2022 Group H when they travel to the Education City Stadium to face South Korea on Monday.